SCREENSHOT 201) Clipboard shows the previous entries.
Click on the entry to become the current clipboard selection. Next to each entry there are buttons – Invoke action, Show QR Code, Edit contents and Remove from history. Click on "Show QR Code" to generate the QR Code representing the current entry in the clipboard history. In this case, the QR Code will represent a text and a smartphone or QR reader will scan it and then translate it into text on the device.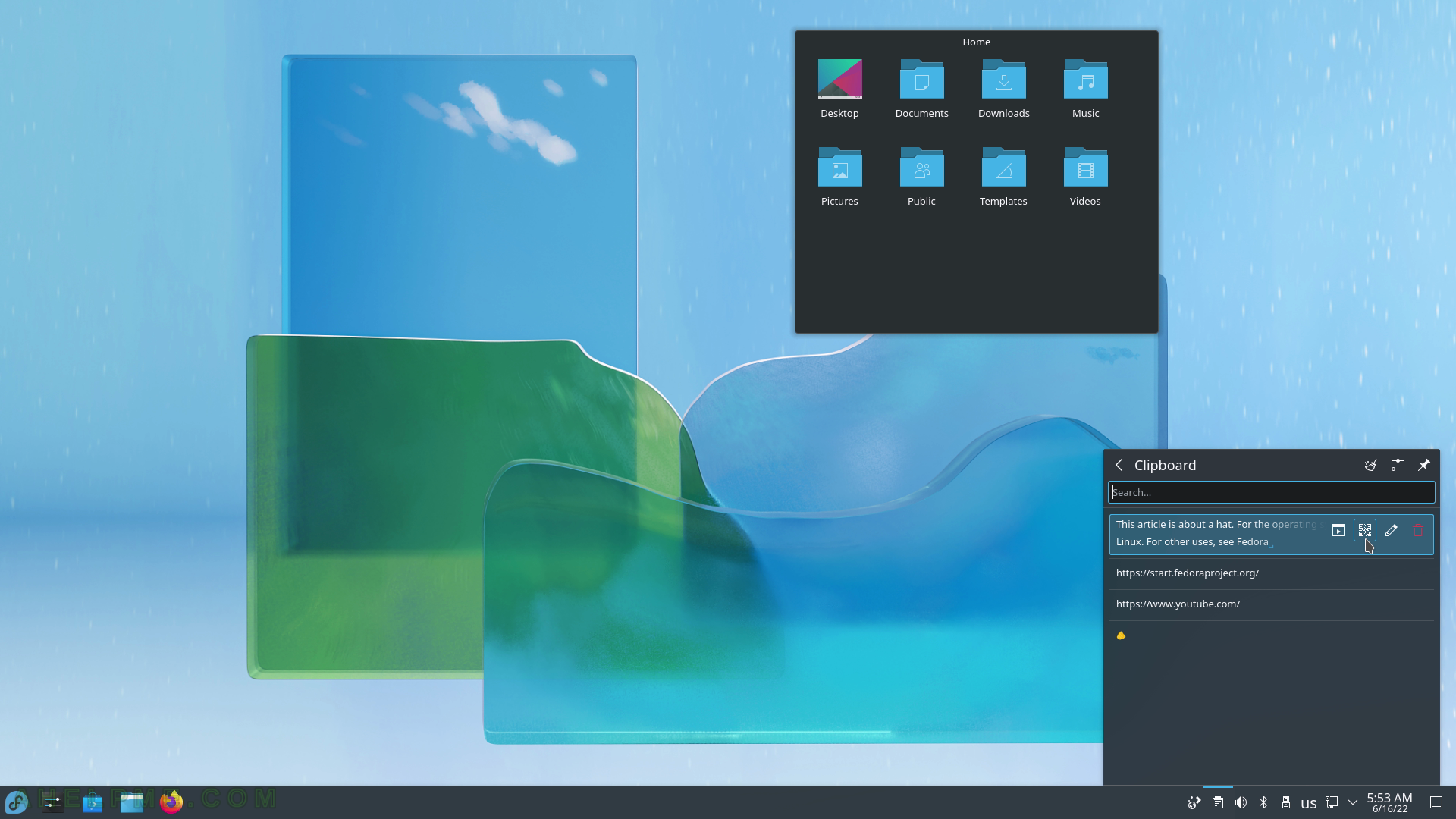 SCREENSHOT 202) Show QR Code representation of the clipboard entry, which is text.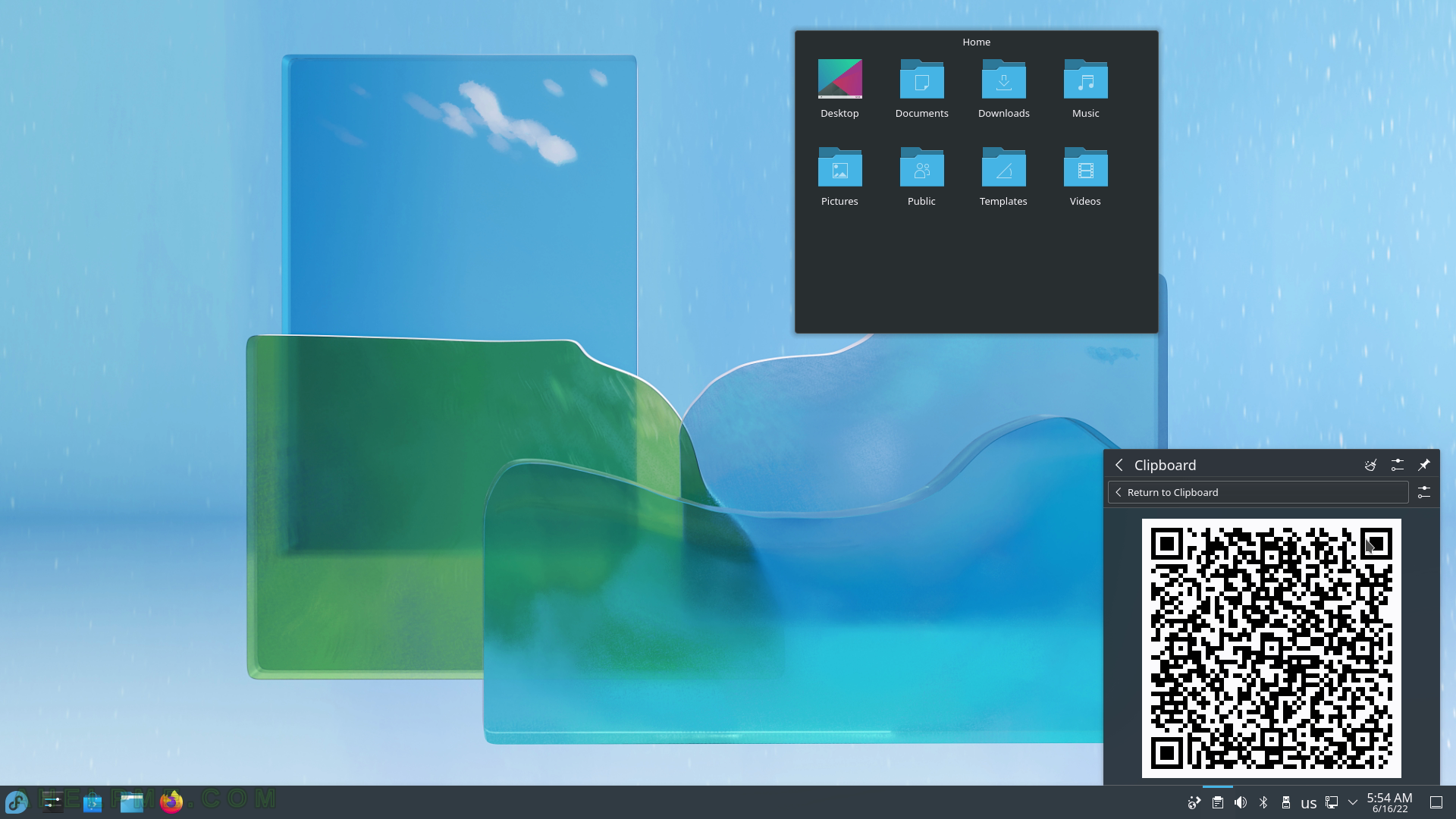 SCREENSHOT 203) Click on the "Show QR Code" to get a QR code representing the URL link.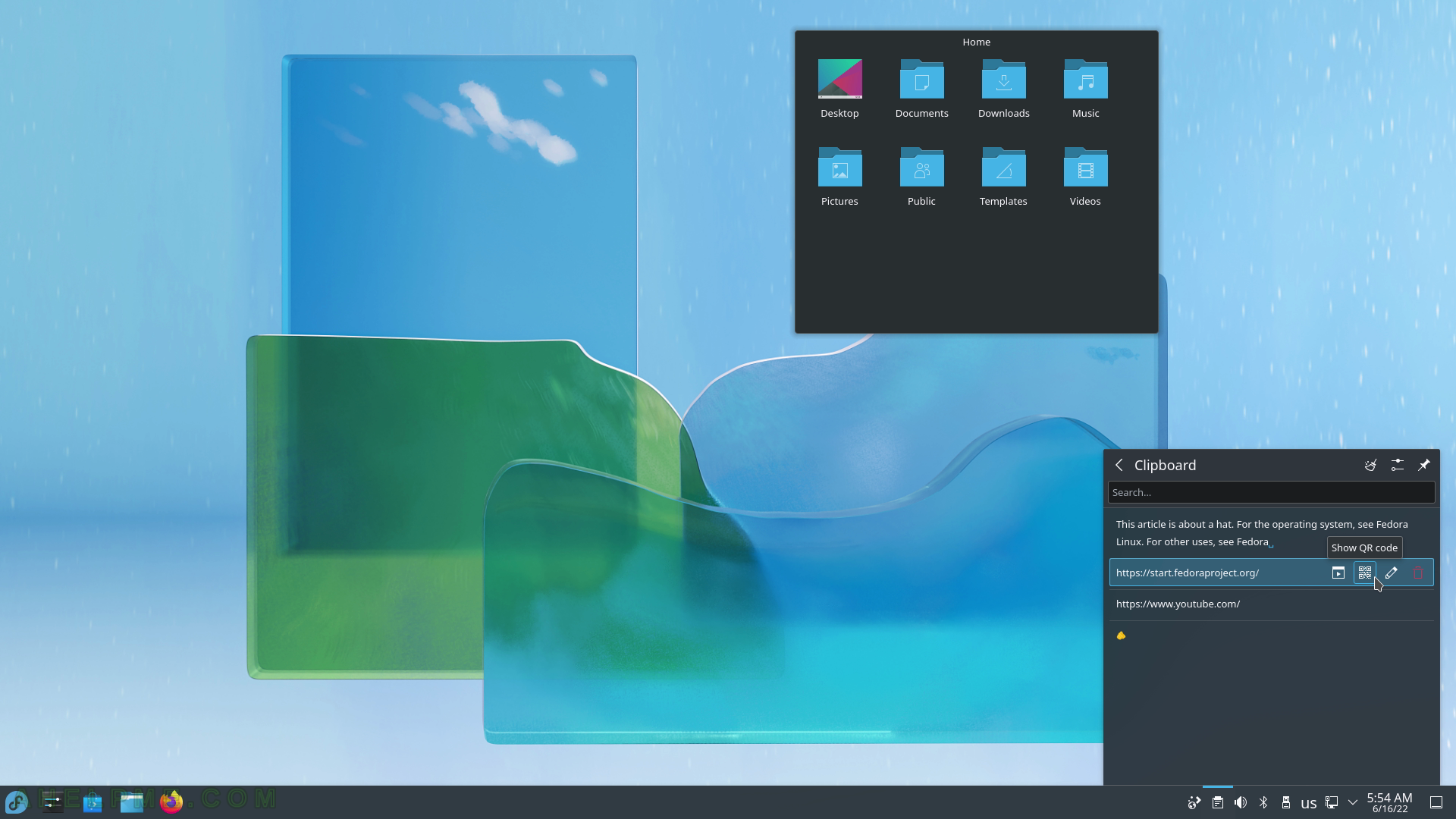 SCREENSHOT 204) Show QR Code representation of the clipboard entry, which is URL.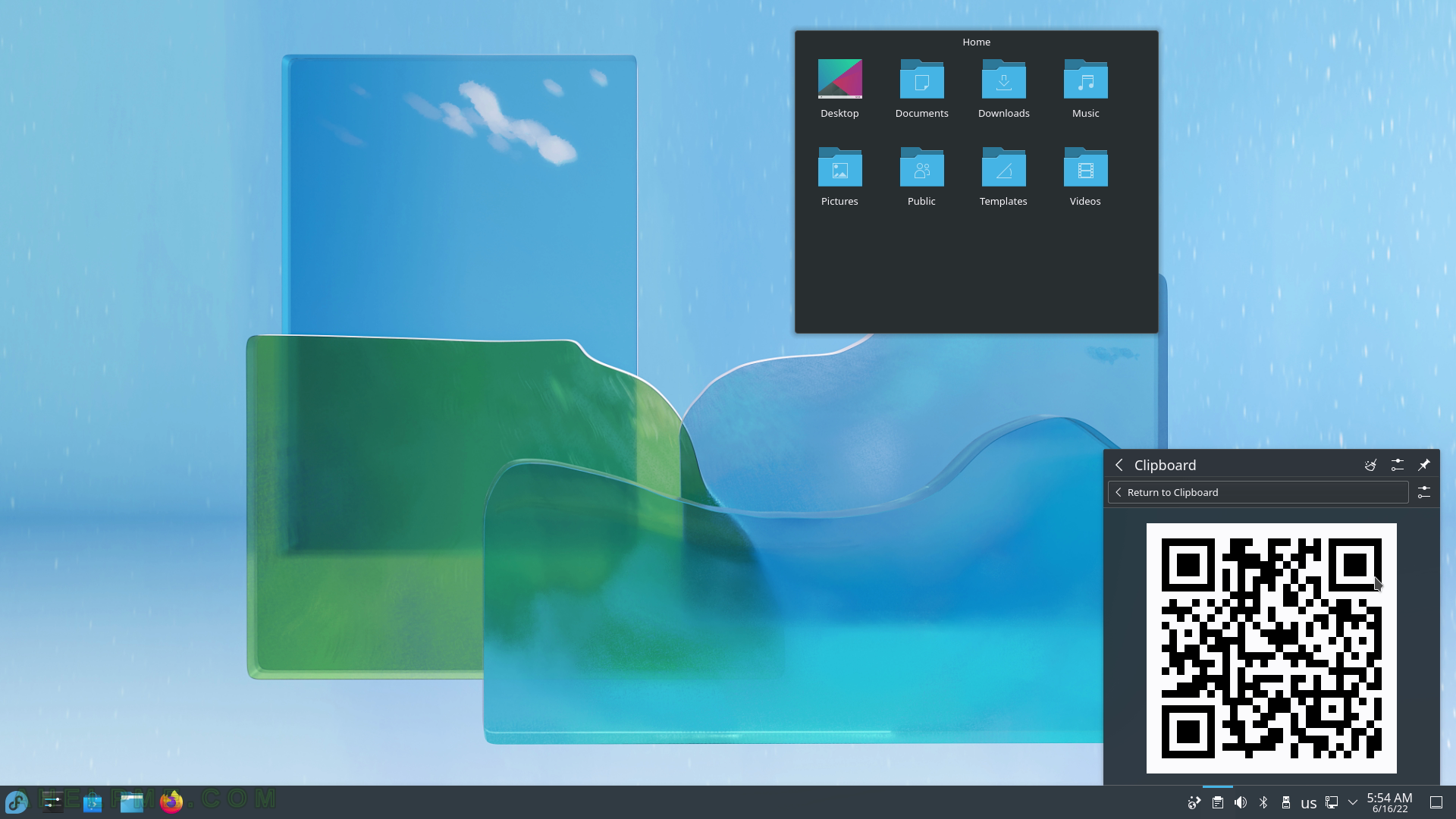 SCREENSHOT 205) General Configuration tunes the behaviour of the Klipper application such as how many entries should say in the history list, ignore selection (if unchecked every user selection of text automatically goes to the clipboard, which may be very convinient!) and more.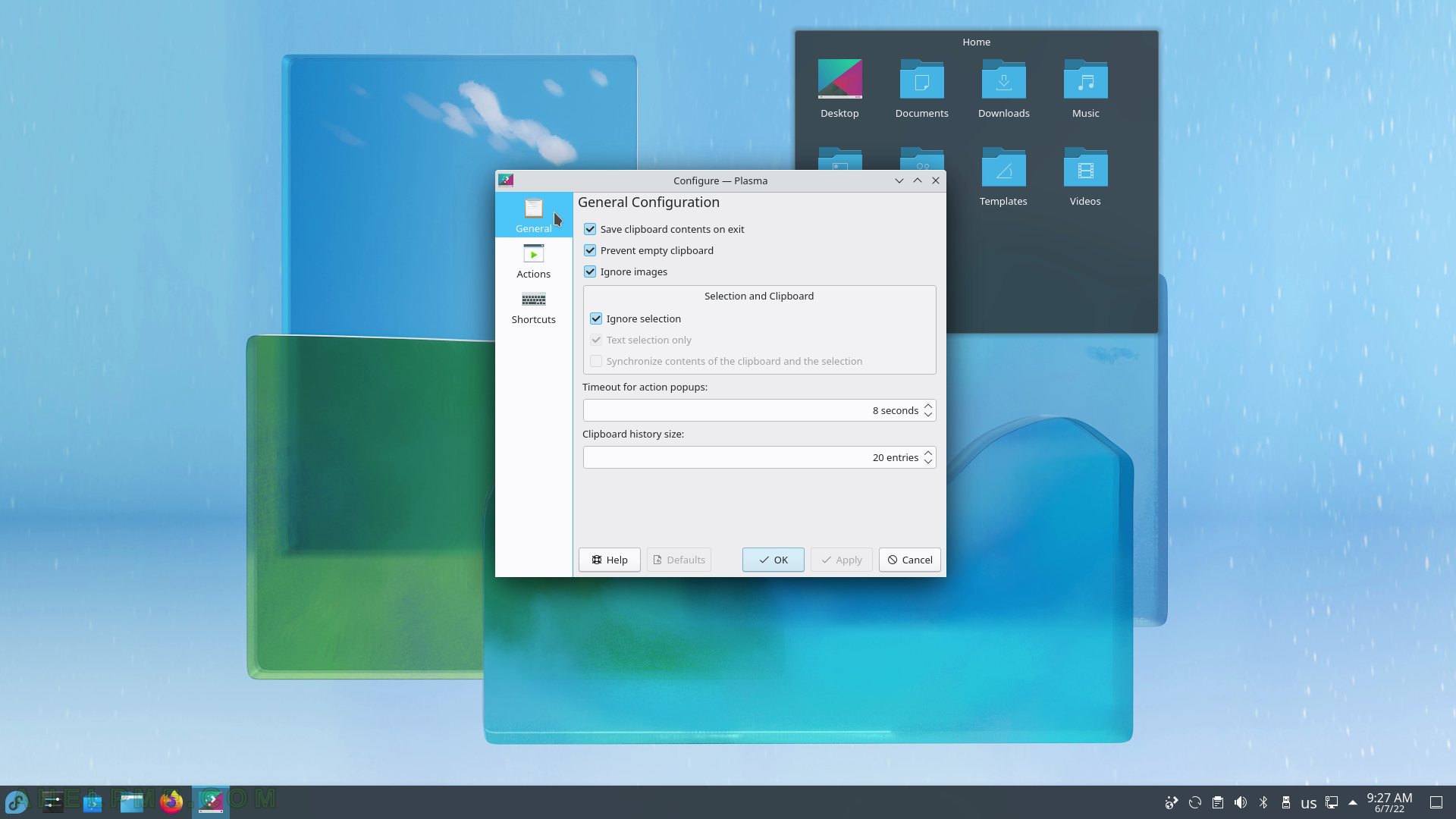 SCREENSHOT 206) Trigger actions on a clipboard selection.
Regular expression are supported.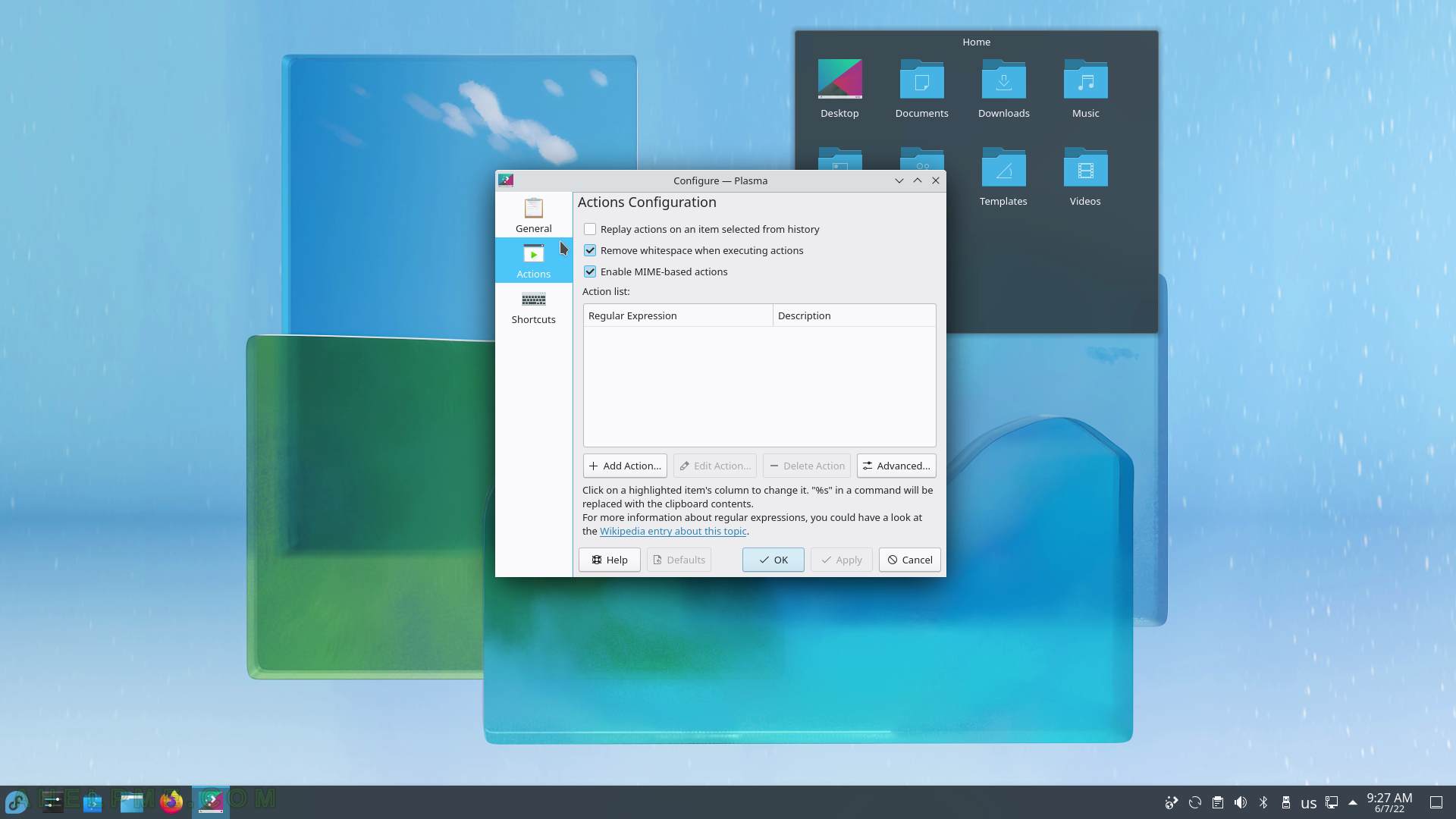 SCREENSHOT 207) Trigger Clipboard with keyboard shortcuts.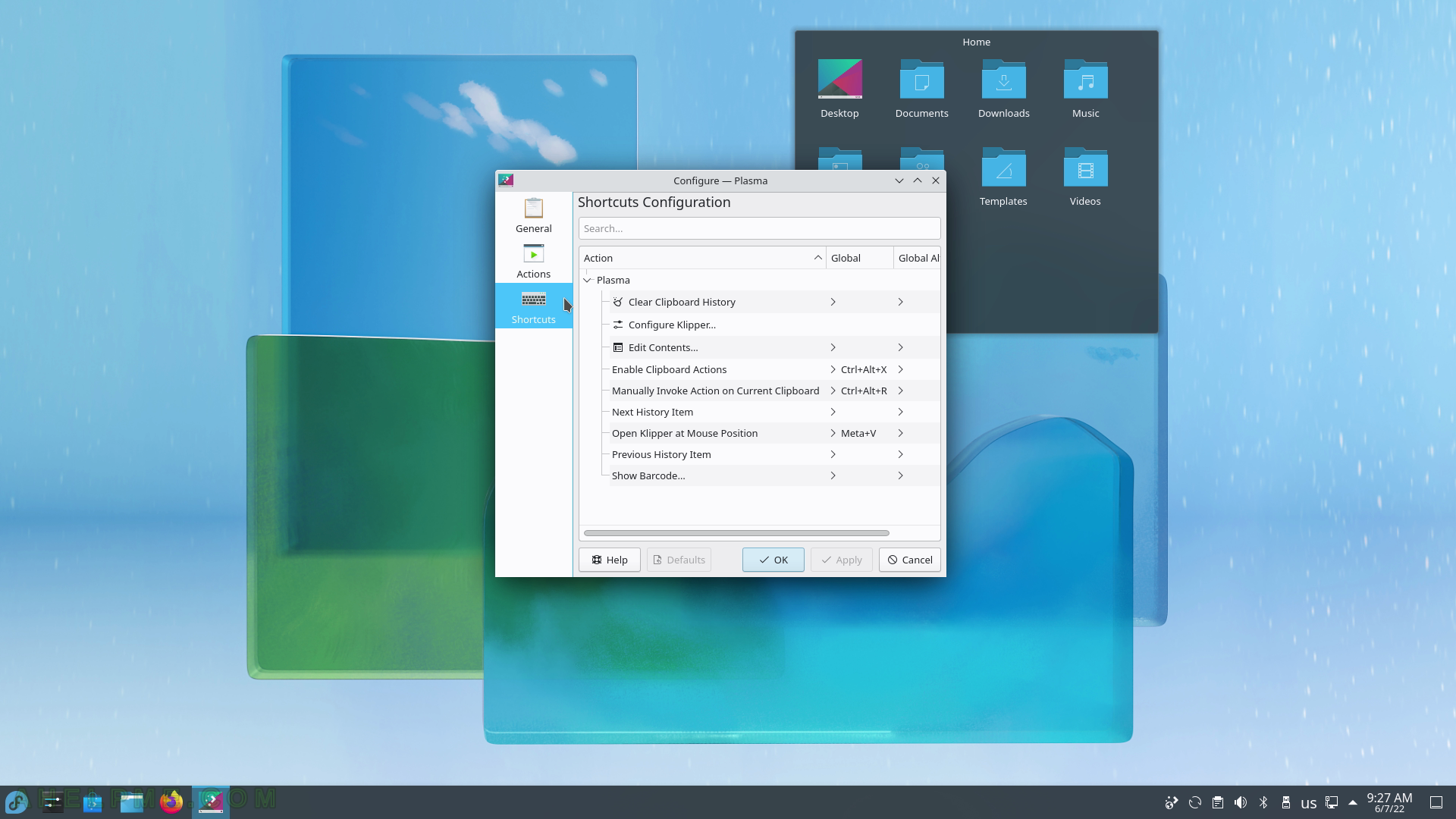 SCREENSHOT 208) Breif software and hardware information.
Current KDE software versions – KDE Plasma version: 5.24.3, KDE Frameworks Version: 5.91.0, QT Version 5.15.3, Kernel Version: 5.17.5-300.fc36.x86_64 (64 bit), Graphics Platform: X11.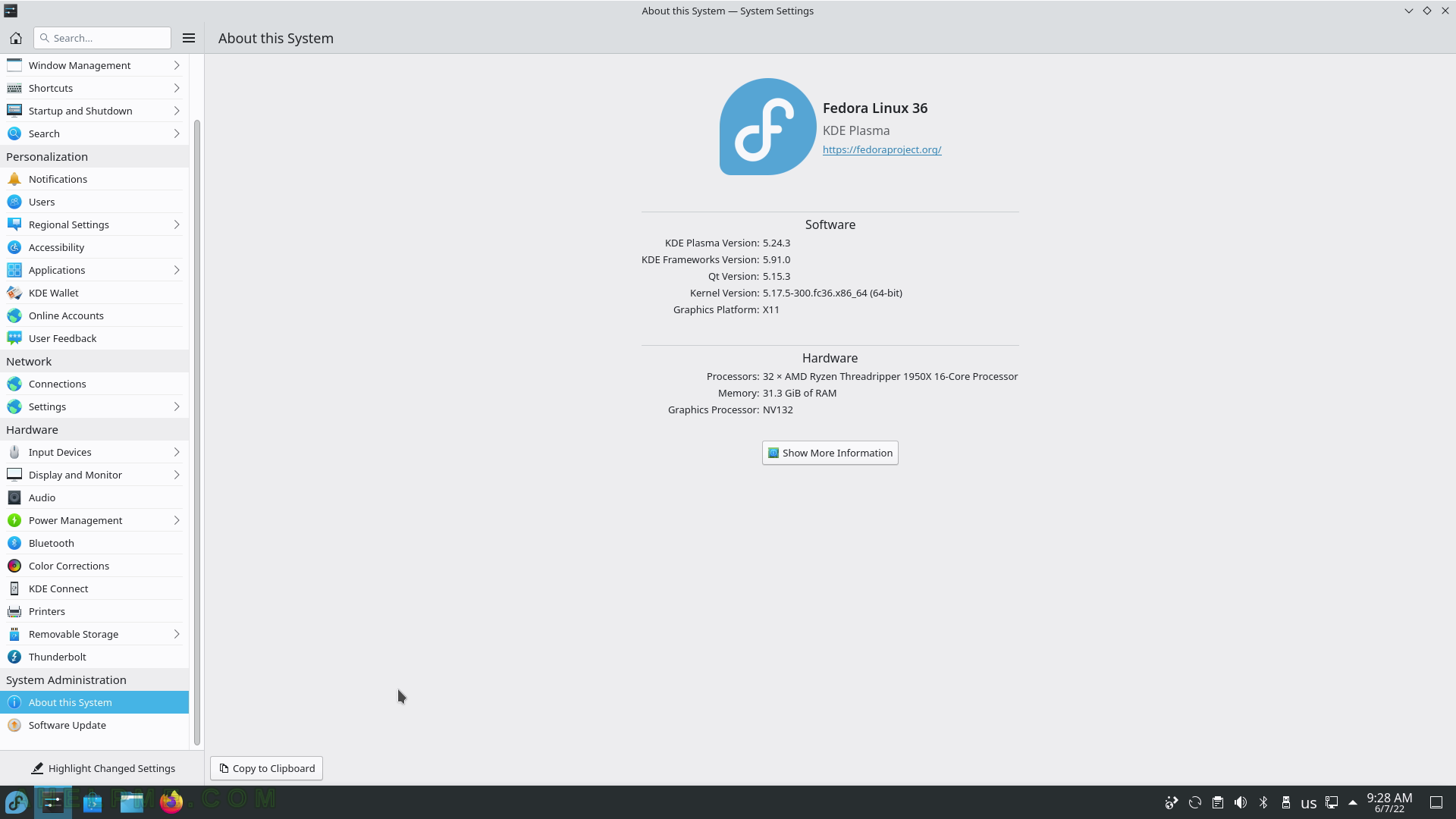 SCREENSHOT 209) Clicking on the System upgrade line will show all the packages with updates.
Click on the "Update All" in the upper right corner to start the upgrade process.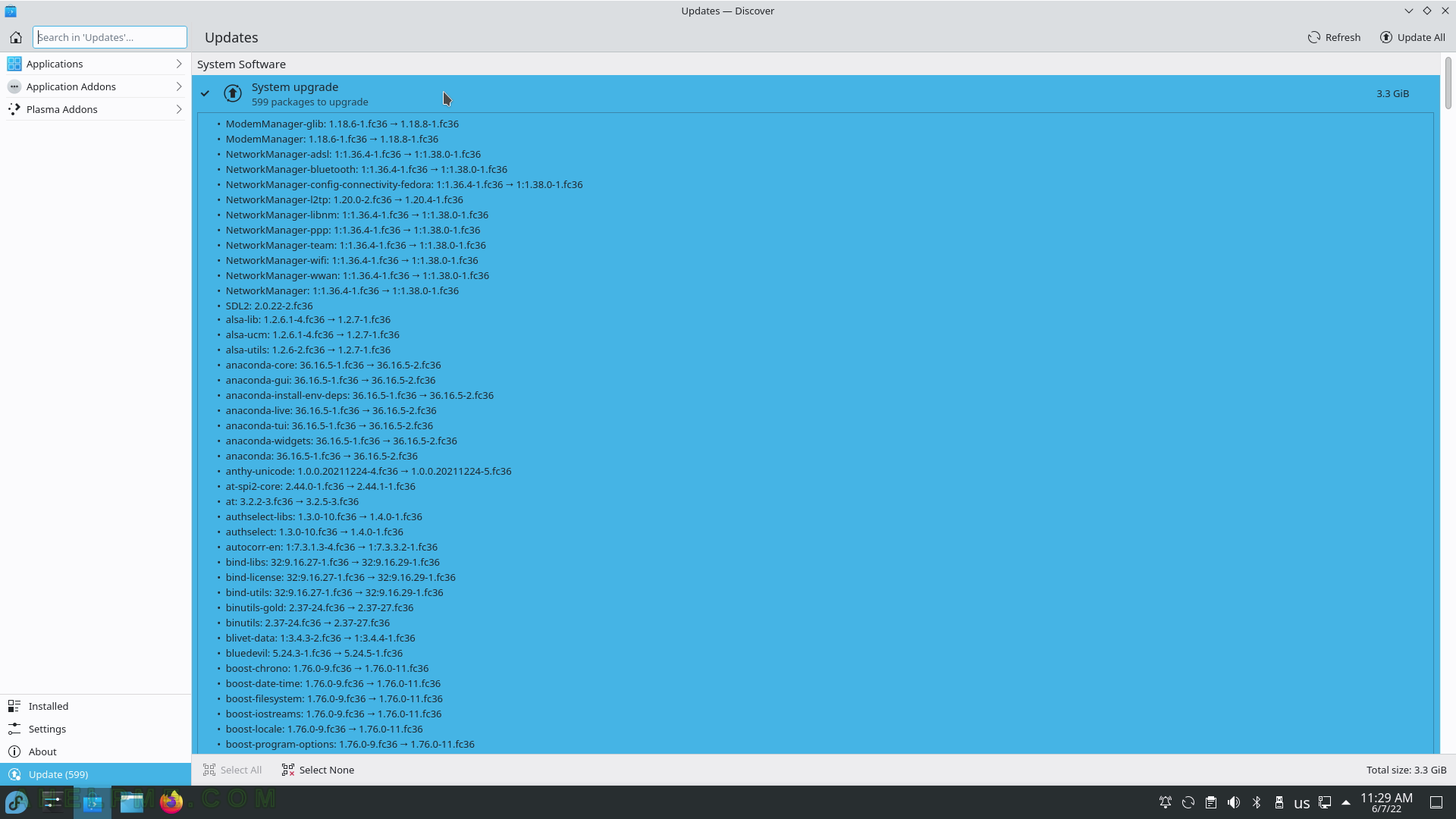 SCREENSHOT 210) A progress bar is shown in Discover.