SCREENSHOT 31) The page application – shows preview of the different desktop screens if there is more than one.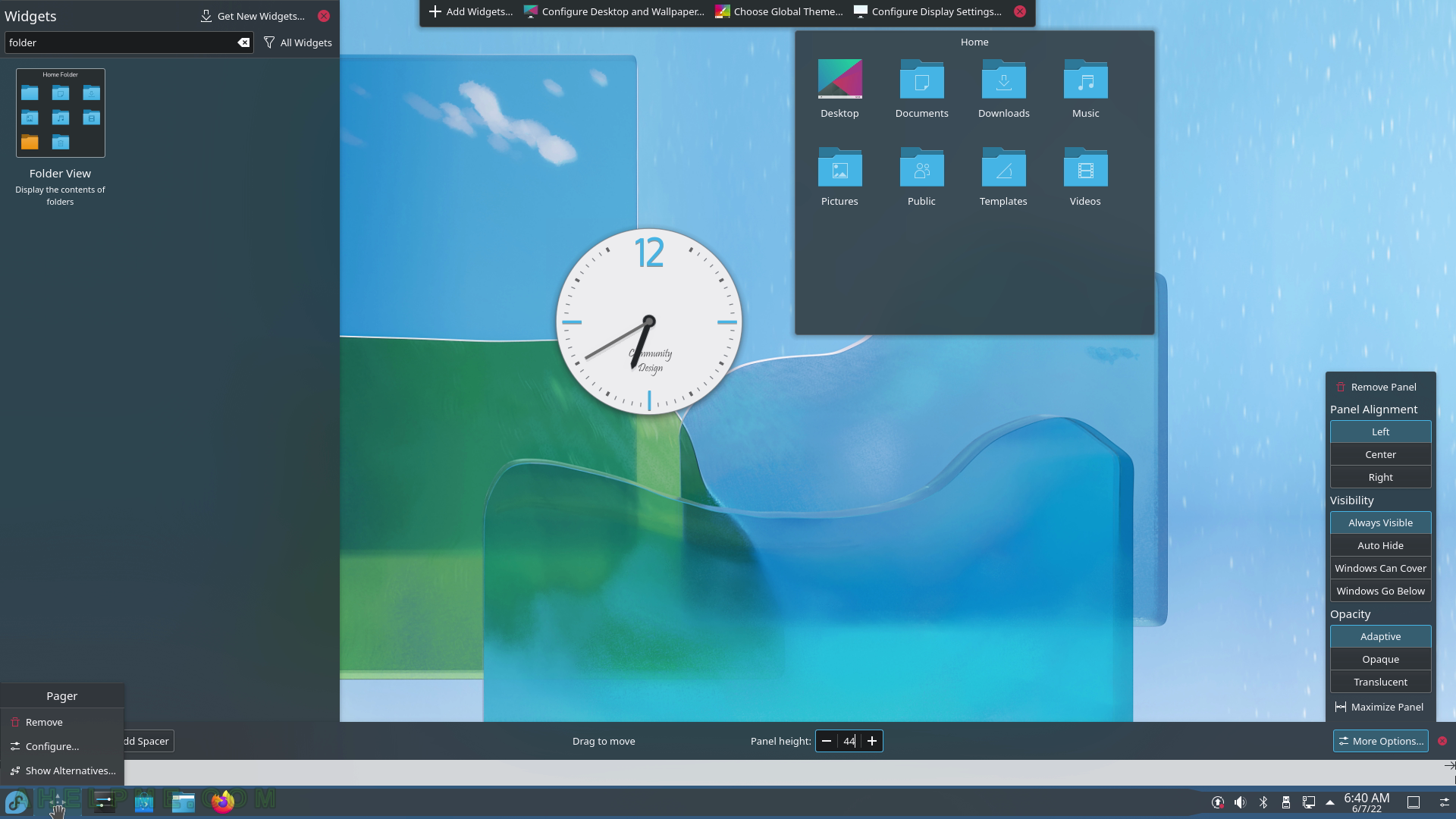 SCREENSHOT 32) Remove the "Analog clock" widget with the right click context menu.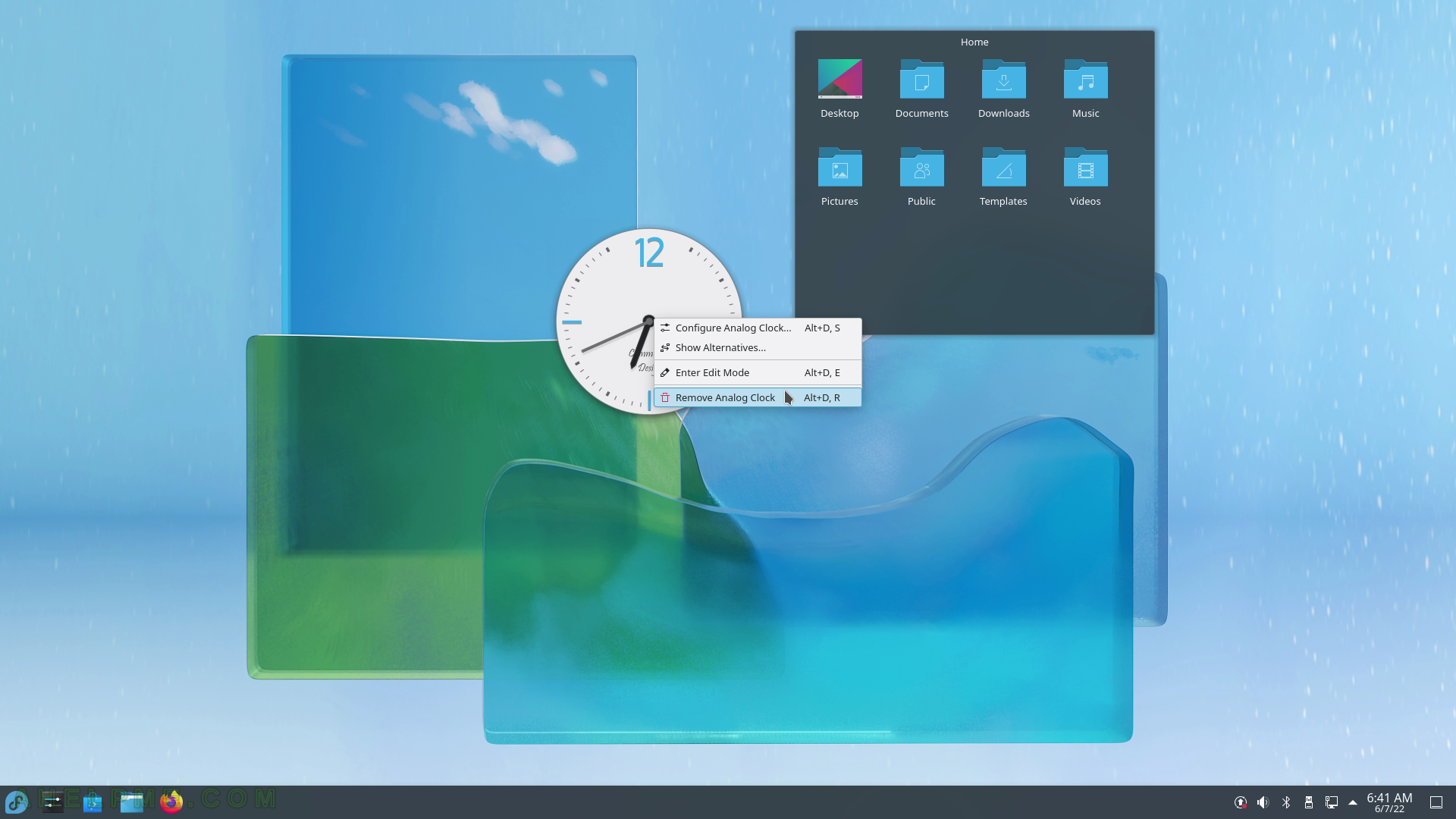 SCREENSHOT 33) Thw widget "Analog Clock" has been removed.
You may undo the operation.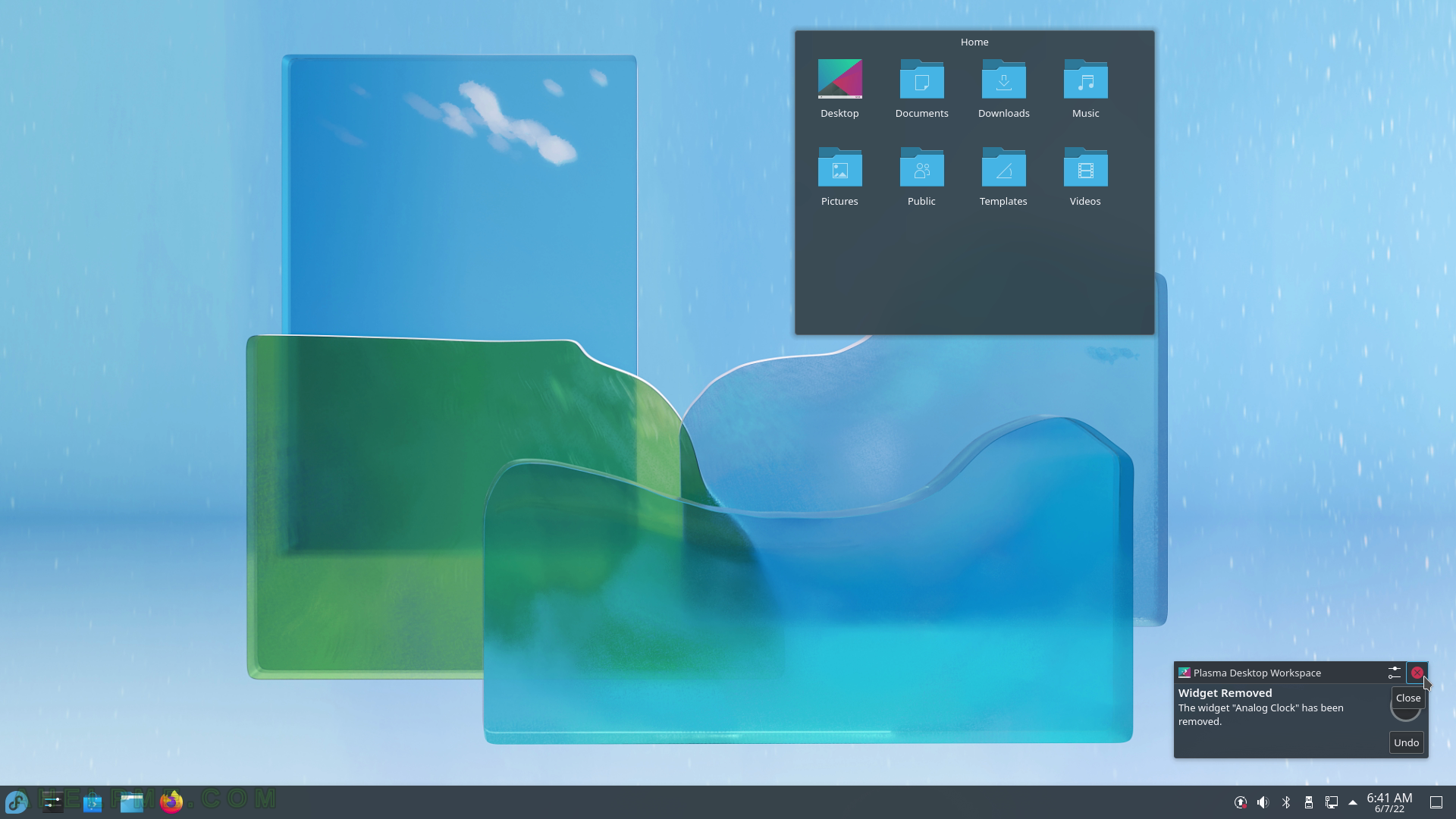 SCREENSHOT 34) Switch between programs with Alt-tab.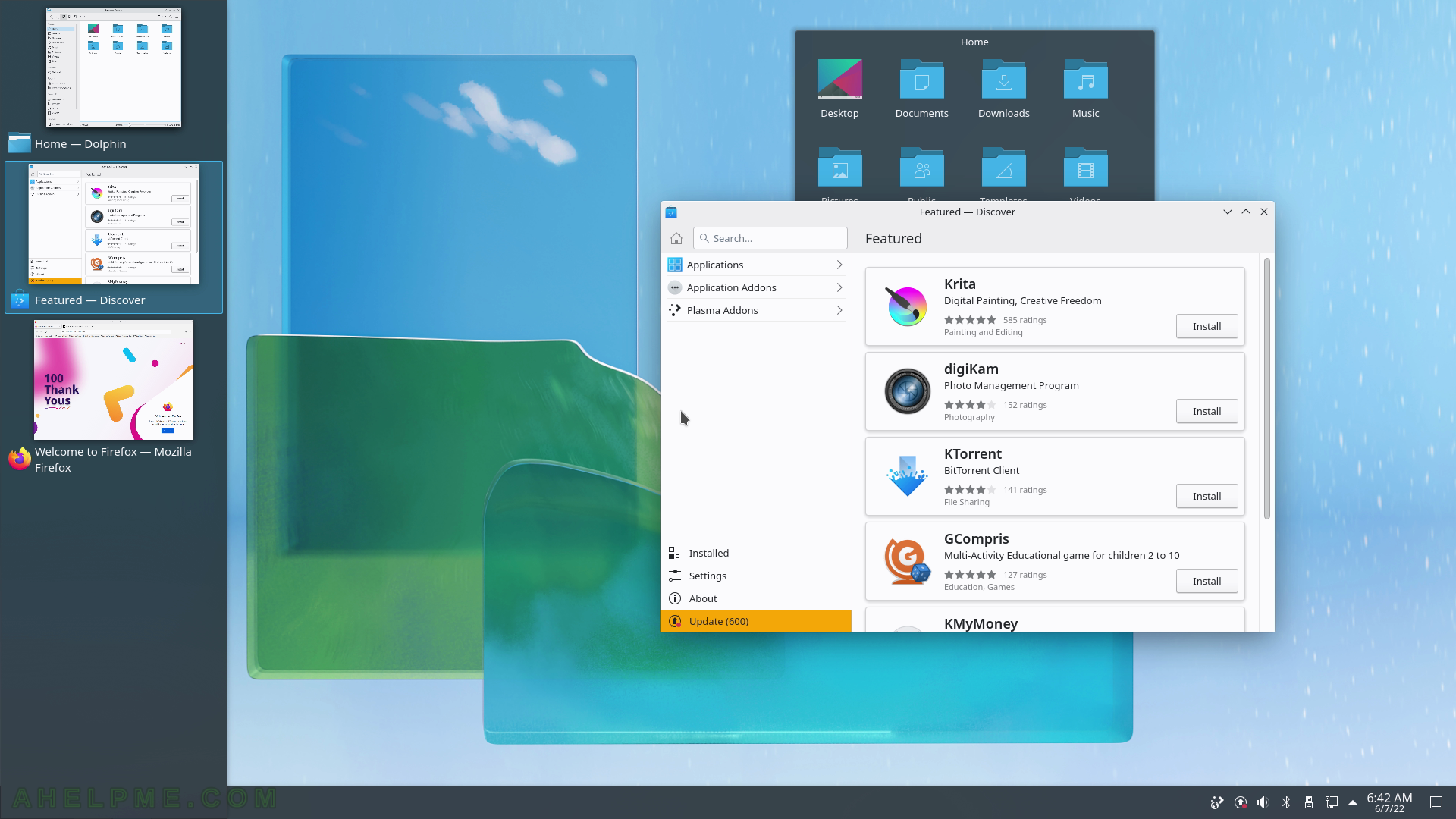 SCREENSHOT 35) Three opened application and the Discover application on focus.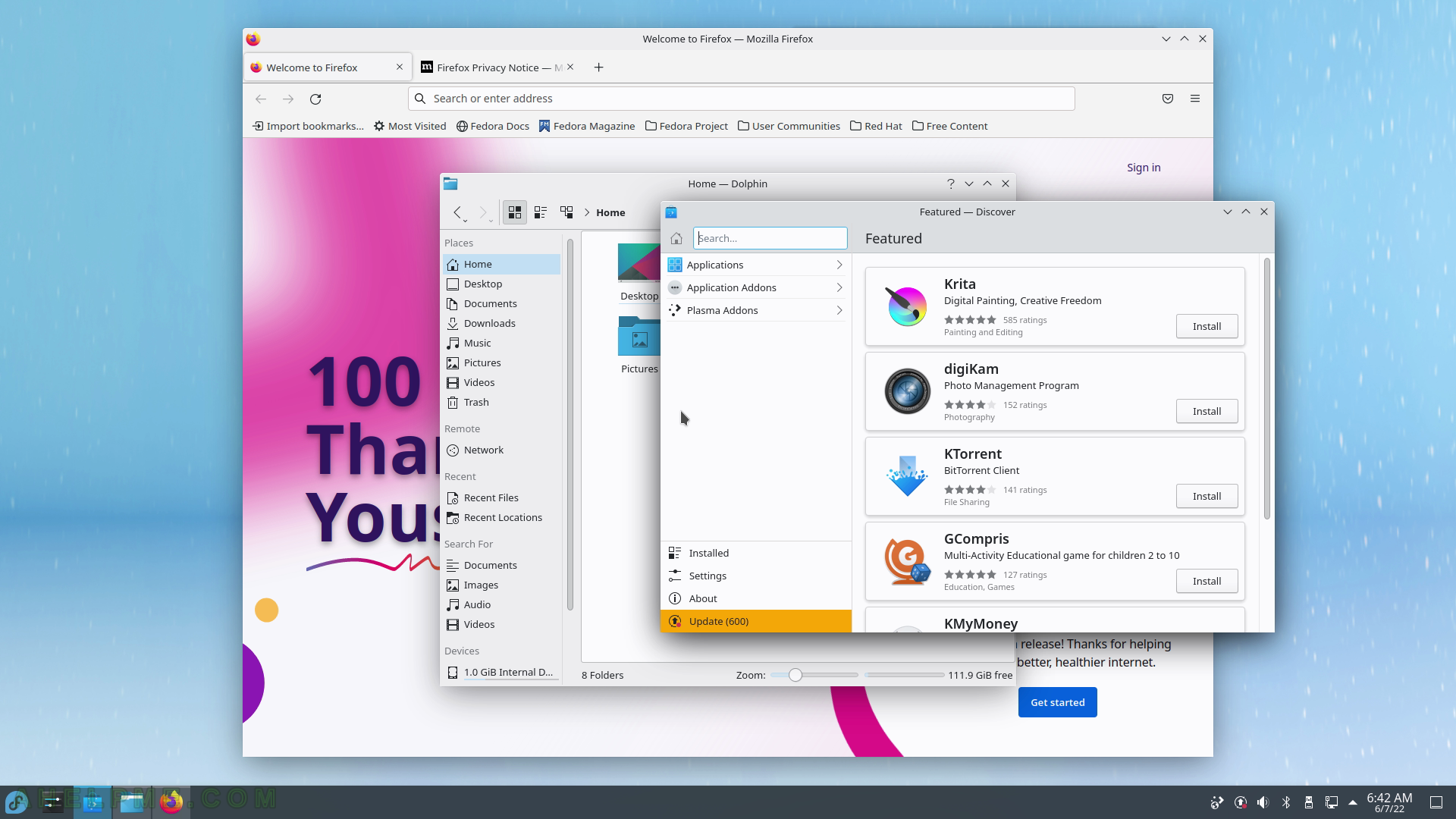 SCREENSHOT 36) The upper right corner task switcher.
Go with the mouse to the upper right corner to activate the task switch. All windows are visible and the one with the mouse over it is brighter.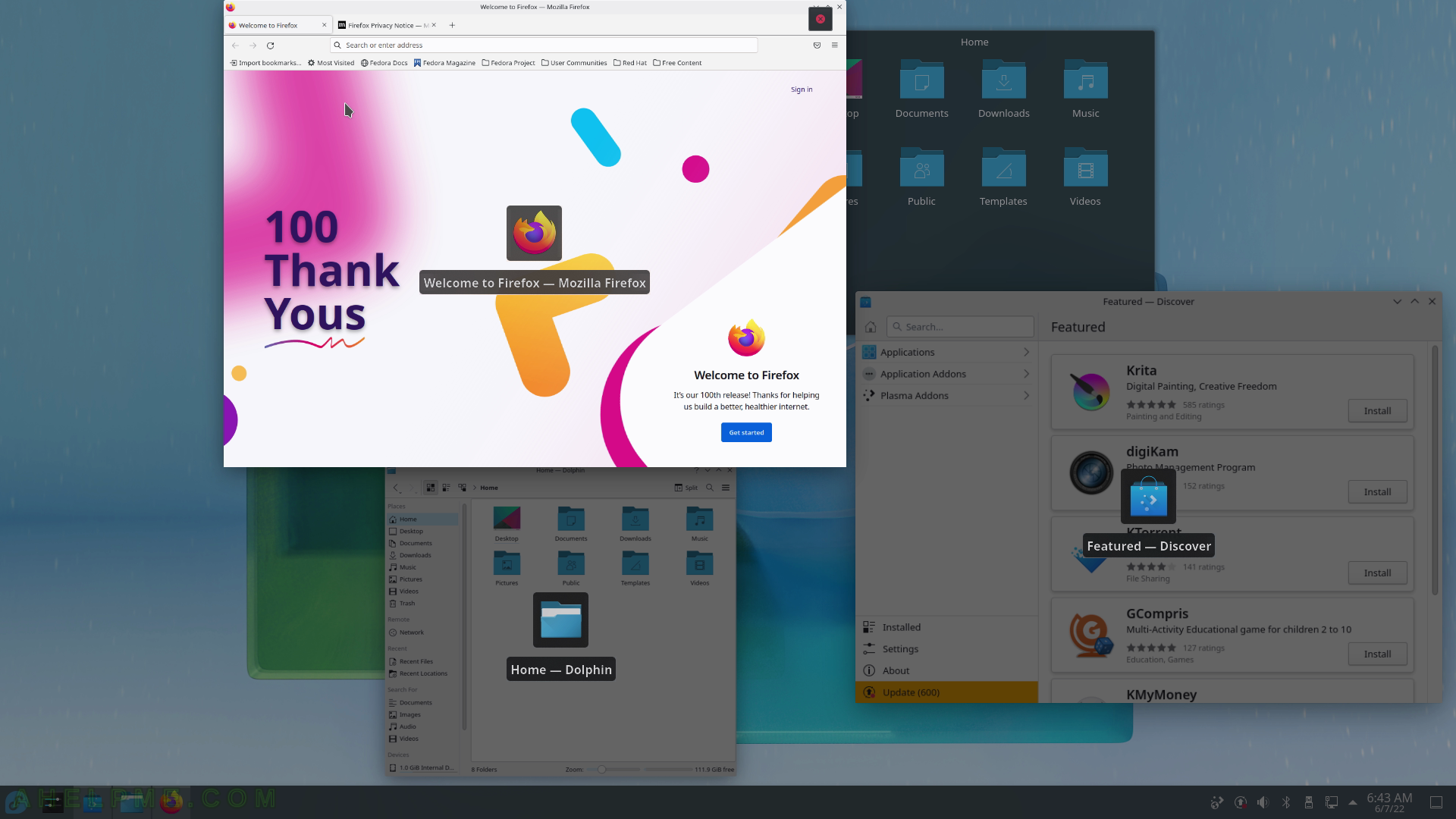 SCREENSHOT 37) Enter the Activity Switcher to switch or configure Activities.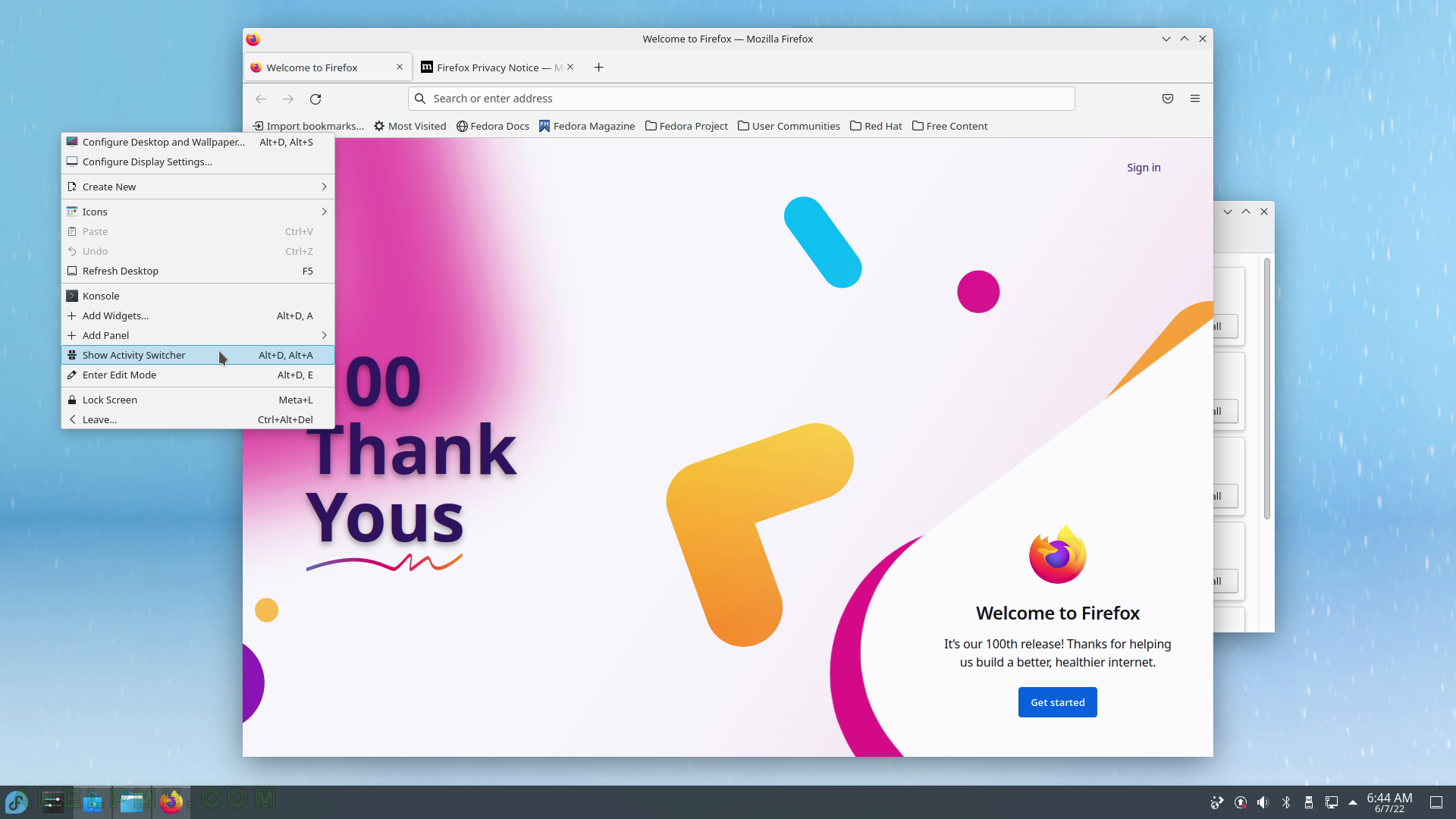 SCREENSHOT 38) Switch or create a new Activity.
Click on "Create activity…" to create a new activity. Here is more on KDE Plasma Activity – https://docs.kde.org/stable5/en/plasma-desktop/plasma-desktop/activities-interface.html.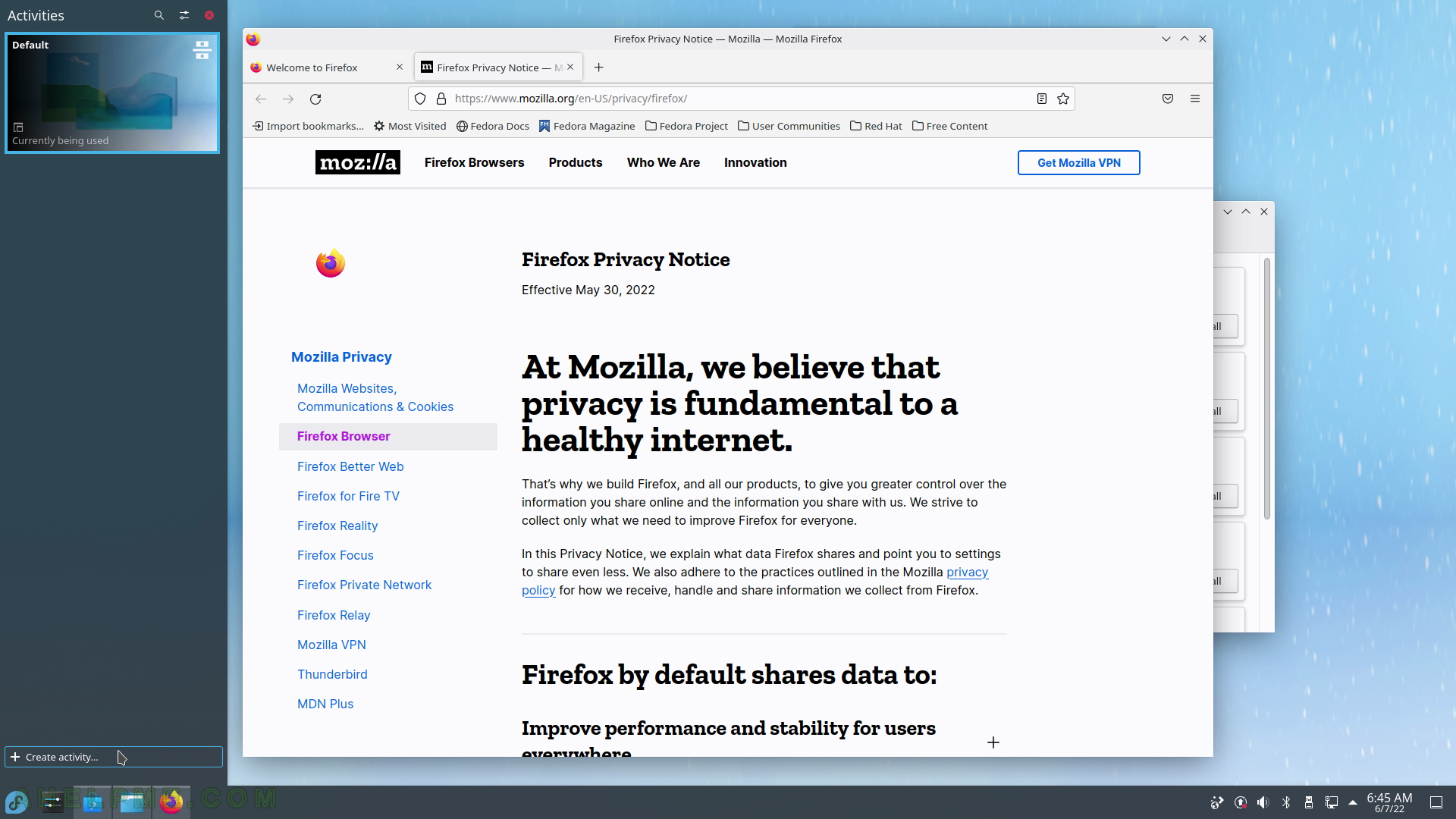 SCREENSHOT 39) Create a new activity with name "test".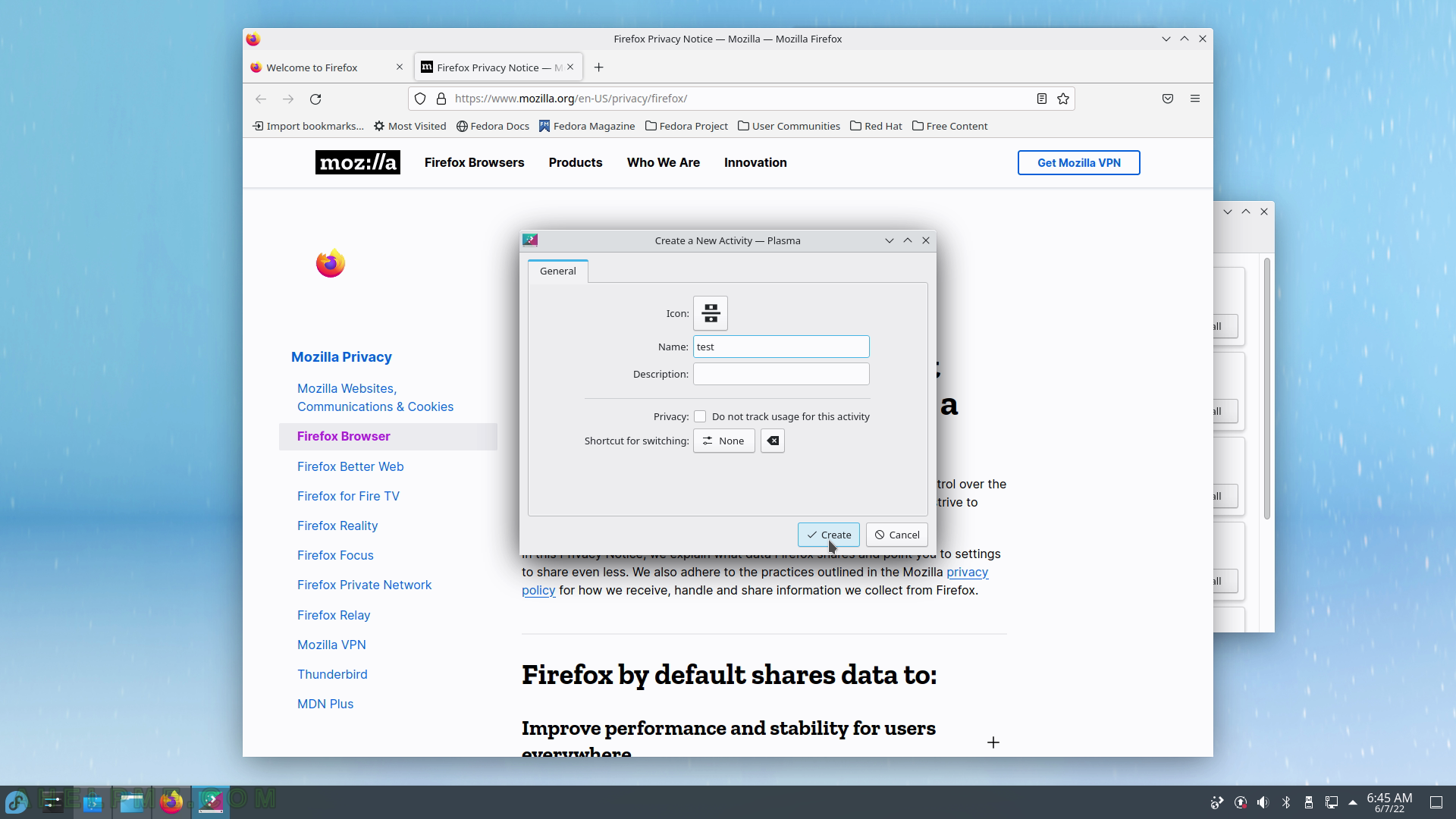 SCREENSHOT 40) Switch between the activities by clicking on the one you want to switch to.