If you happen to use KDE Plasma these days and you encounter view problems like you cannot see the whole viewpoint of a window (especially JAVA/GTK based programs?).
KDE Plasma Desktop offers the ability to force a window to expand to new dimensions.
STEP 1) The Java-based iKVM program window has a handful virtual keyboard.
It could be used to "click on" specific key combinations, which otherwise could be caught by your system. But in sometimes the virtual keyboad window is trimmed and you lose some important keys like Ctrl, Alt, Space, arrow keys and more (the last line of buttons).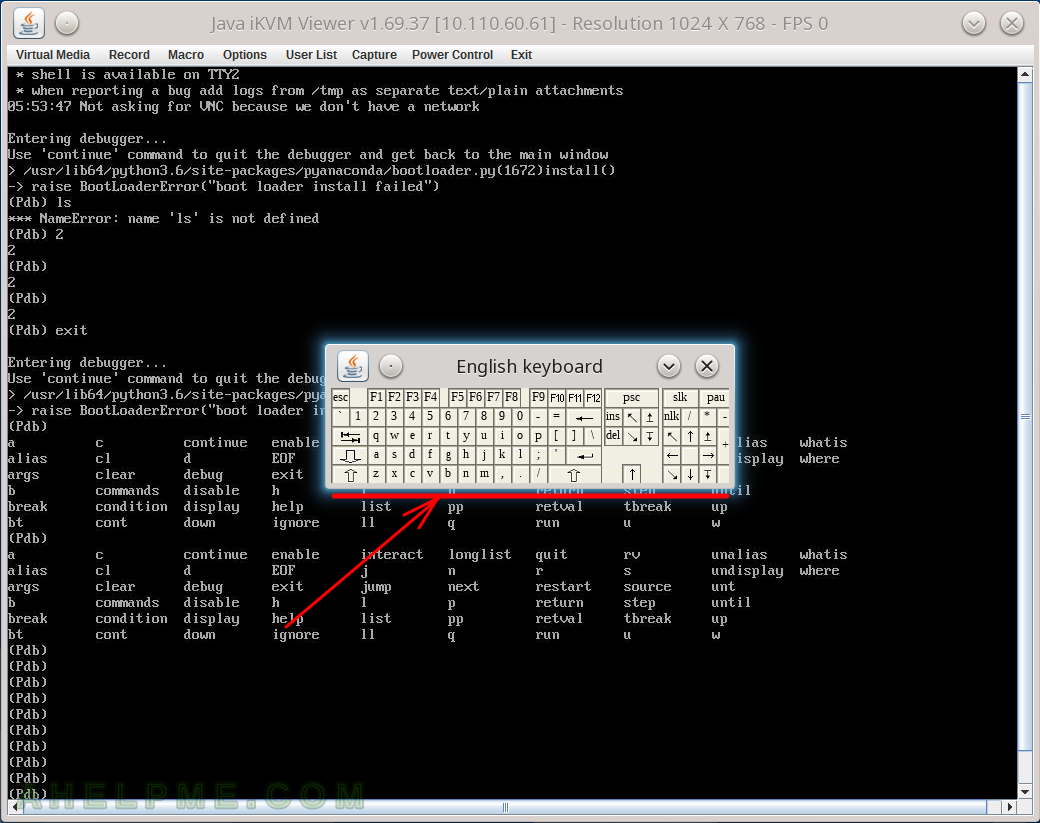 Keep on reading!