SCREENSHOT 81) Akregator 5.19.2 – RSS feed aggregator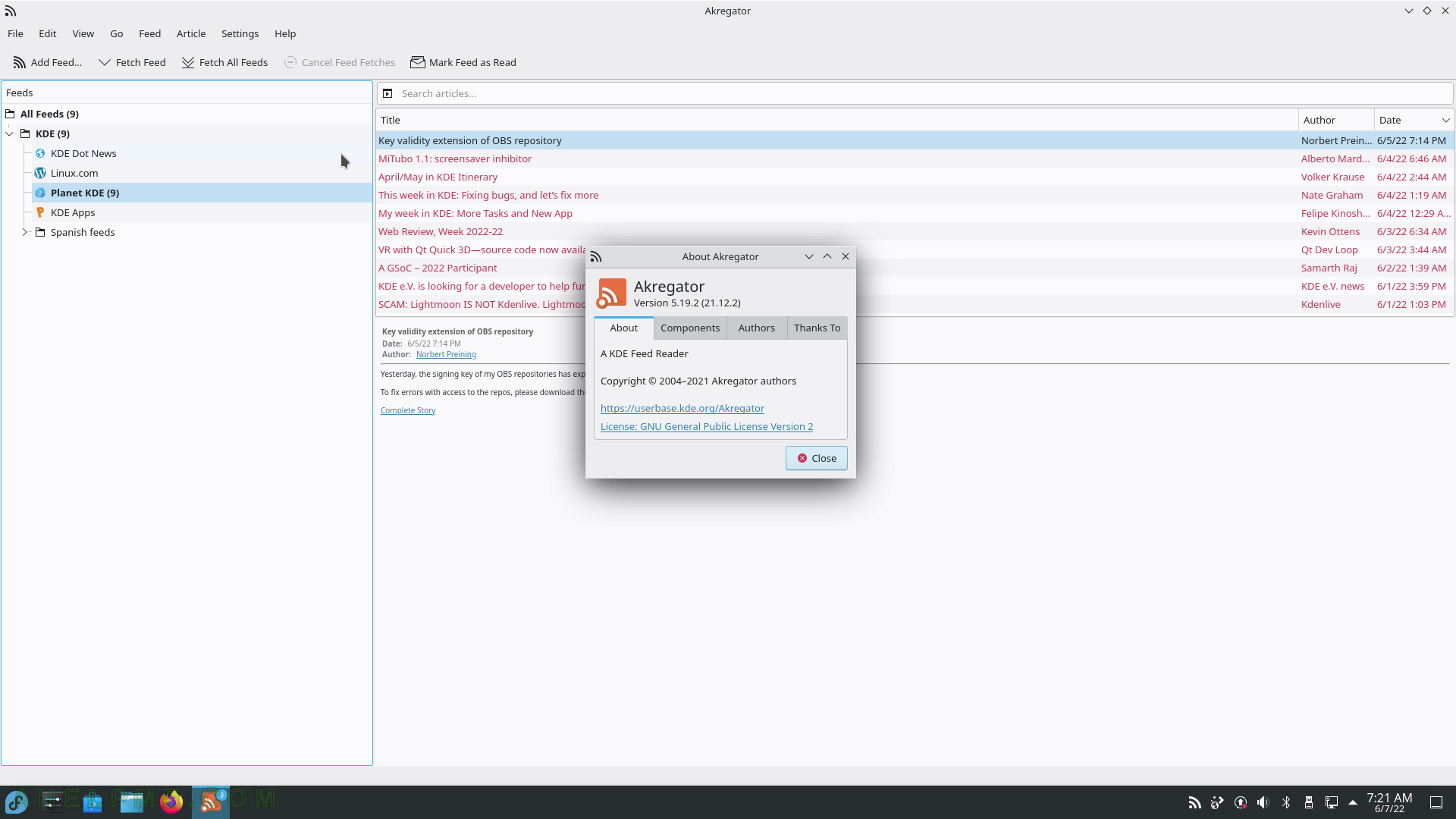 SCREENSHOT 82) Chromium 100.0.4896.127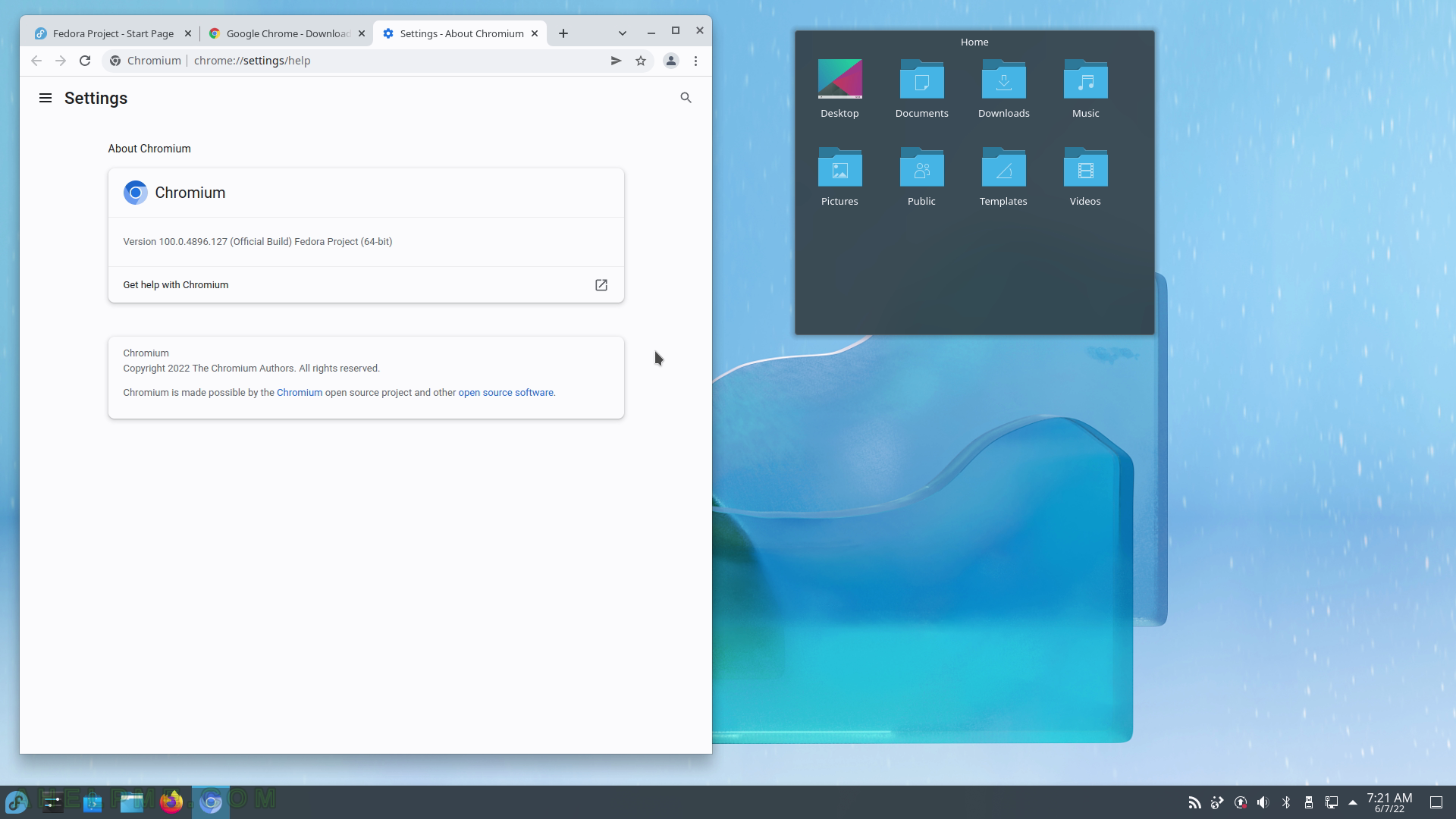 SCREENSHOT 83) KDE Connect – an application to synchronize all user devices.
An android application is also available to support smartphones. More on https://kdeconnect.kde.org/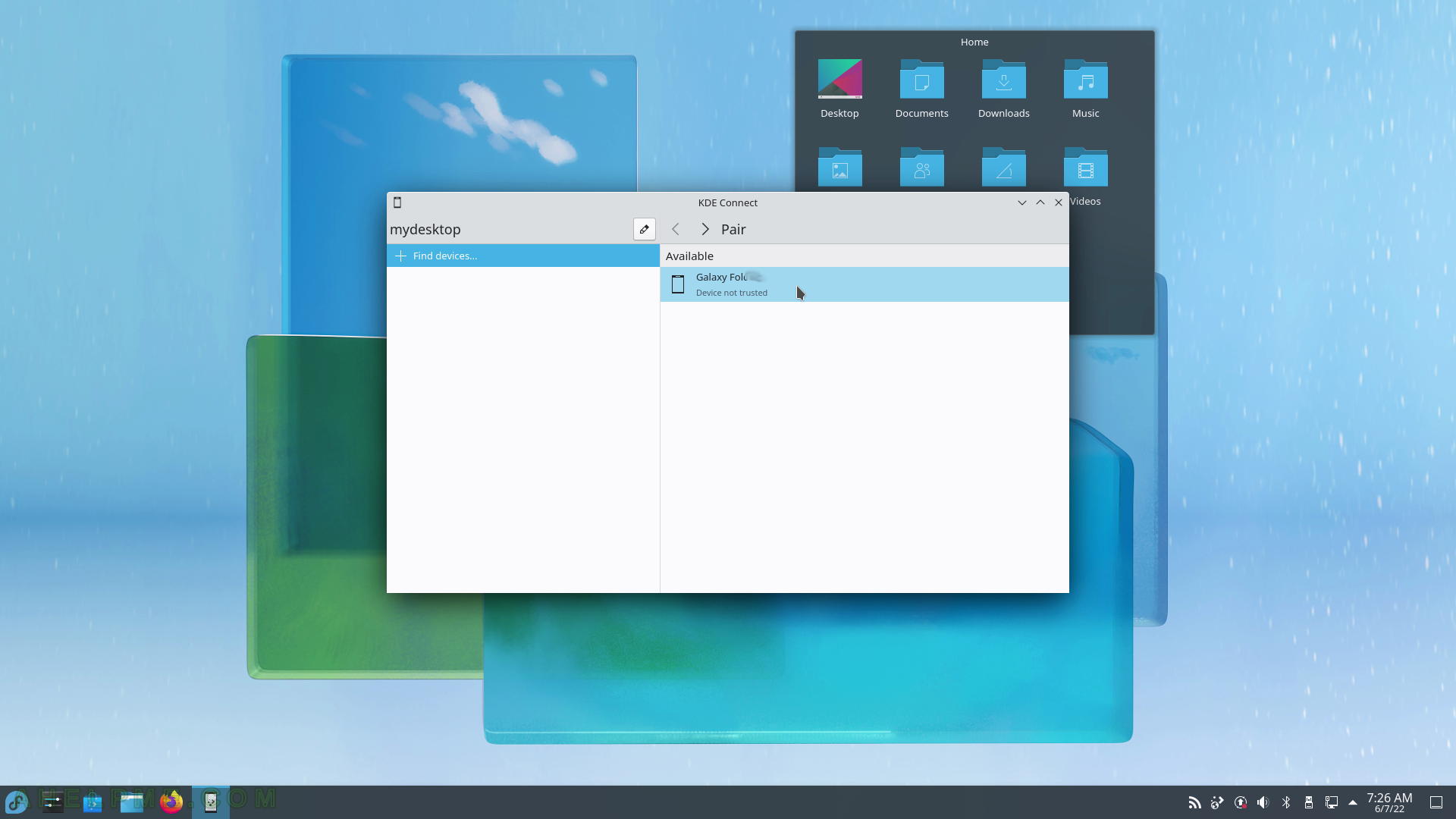 SCREENSHOT 84) KDE Connect pair with a smartphone.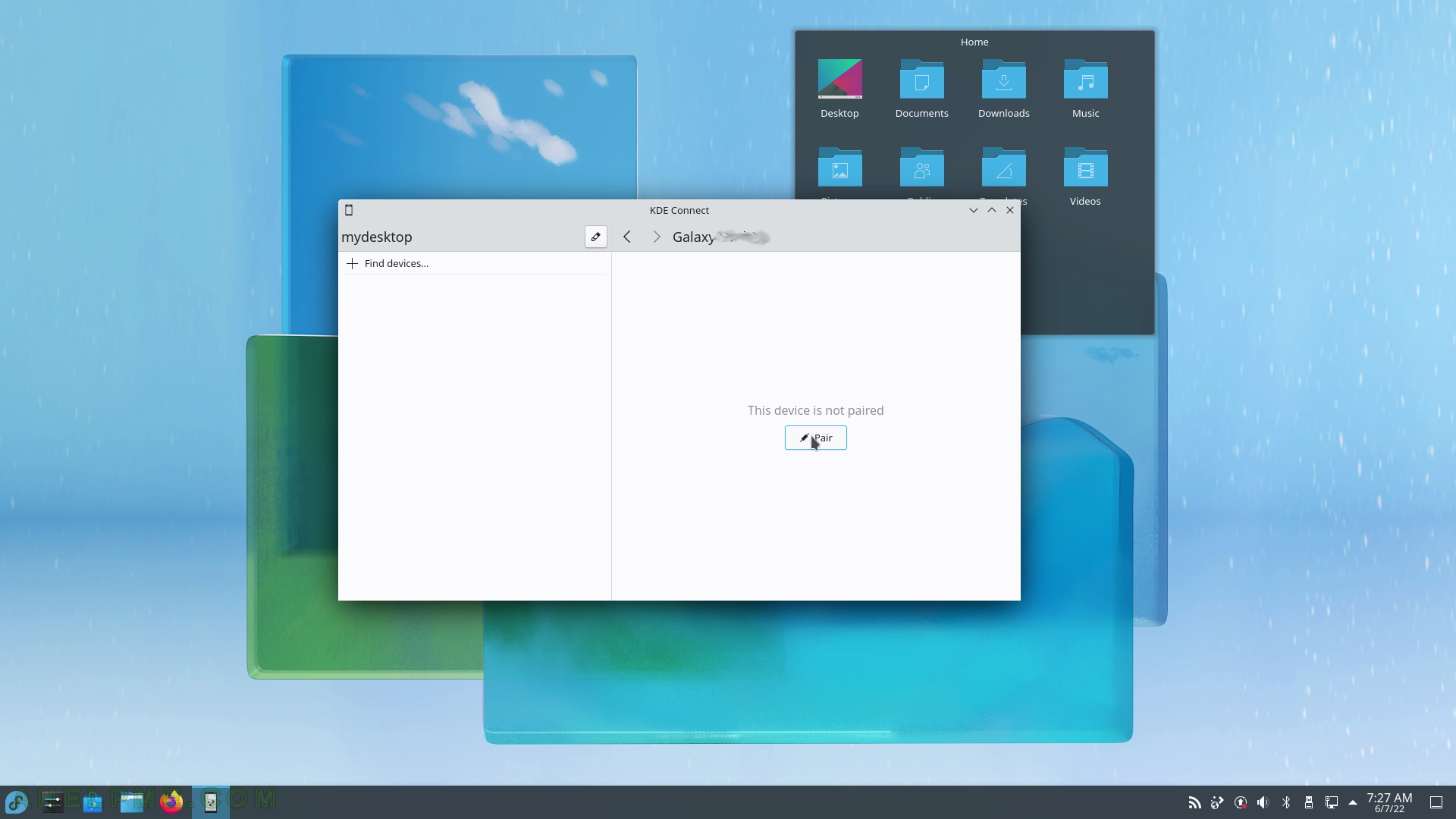 SCREENSHOT 85) KMail 5.19.2 – KDE mail client application.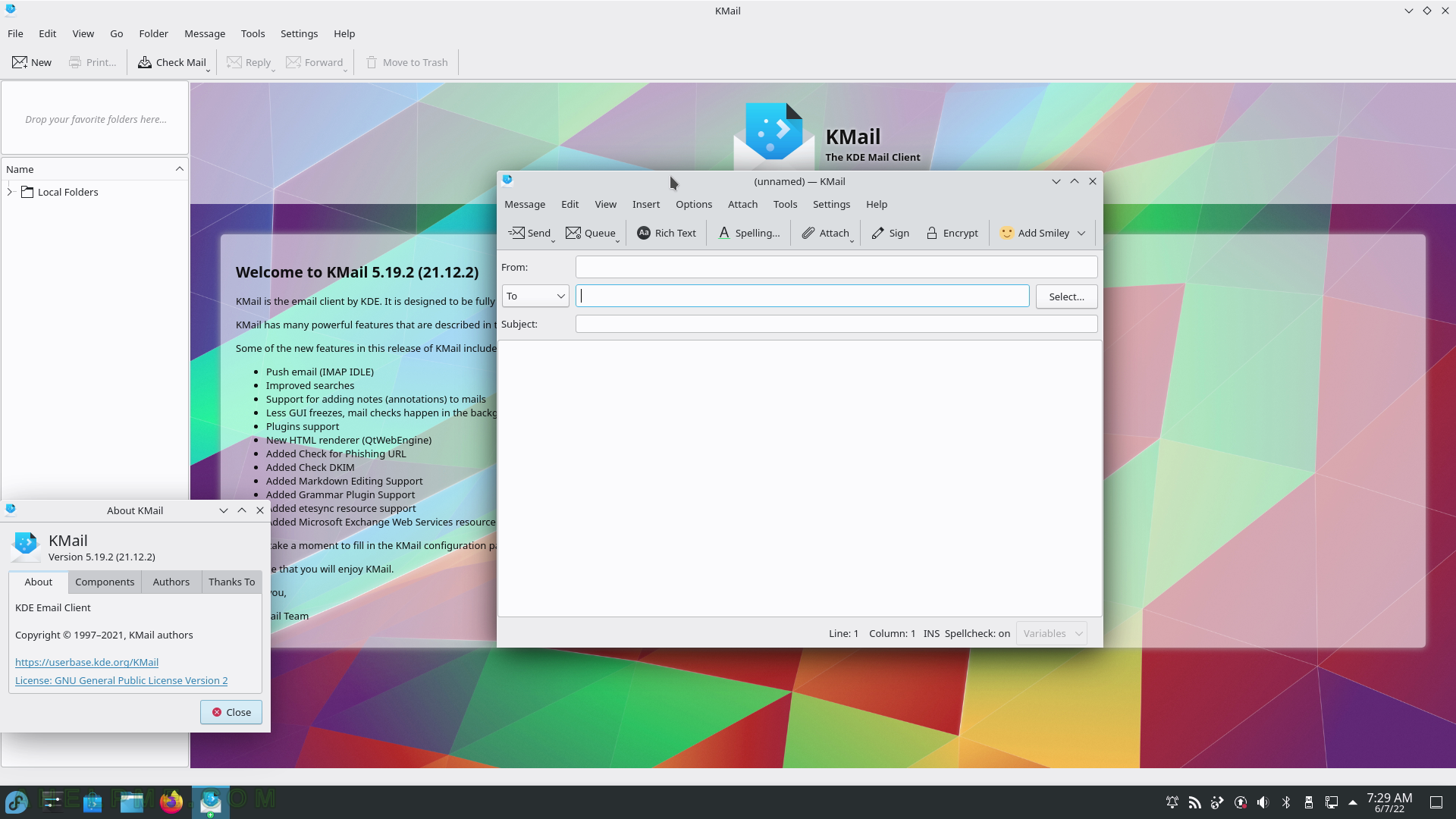 SCREENSHOT 86) Konversation – an IRC Cient.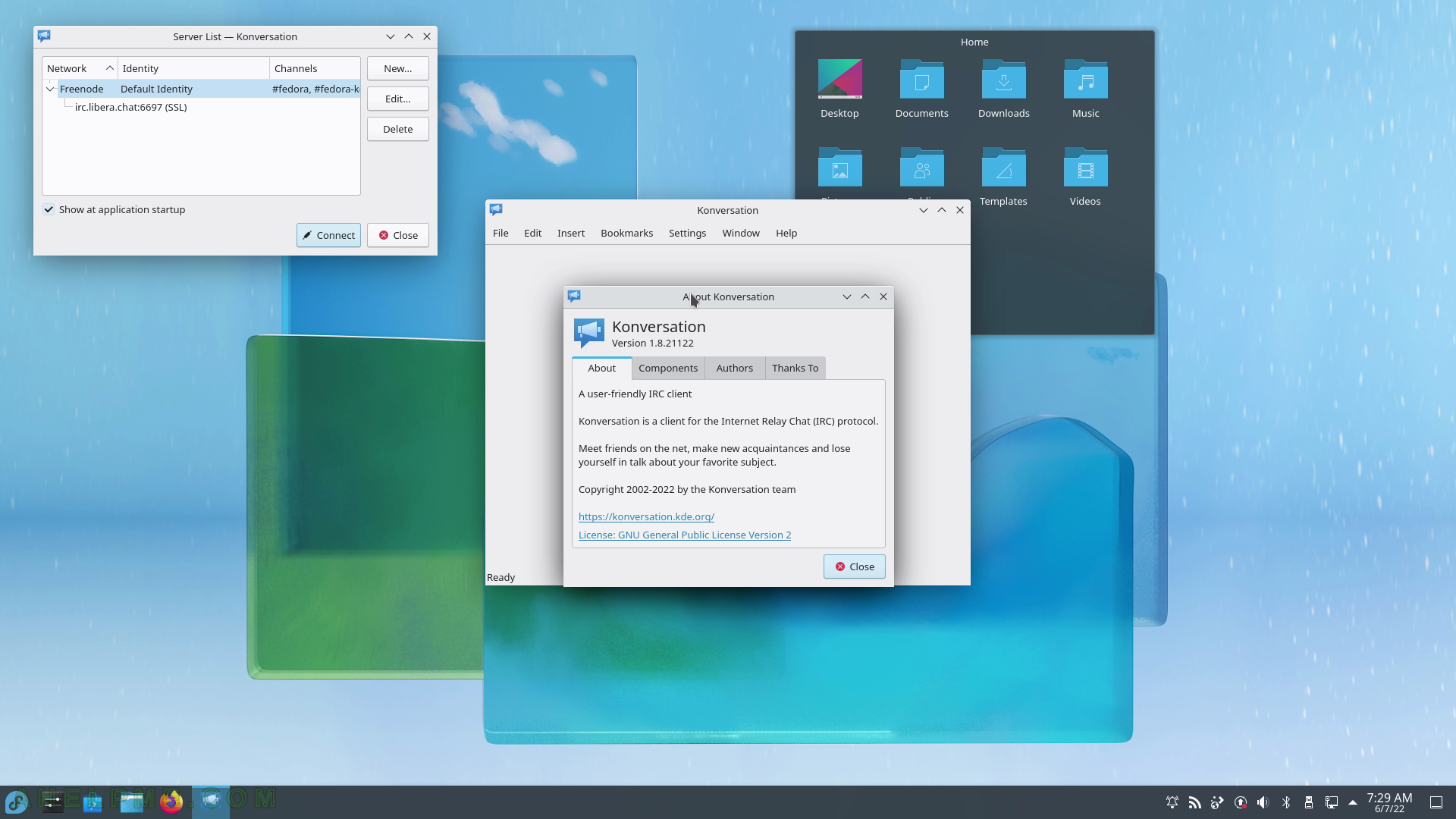 SCREENSHOT 87) Konversation connected to the IRC server.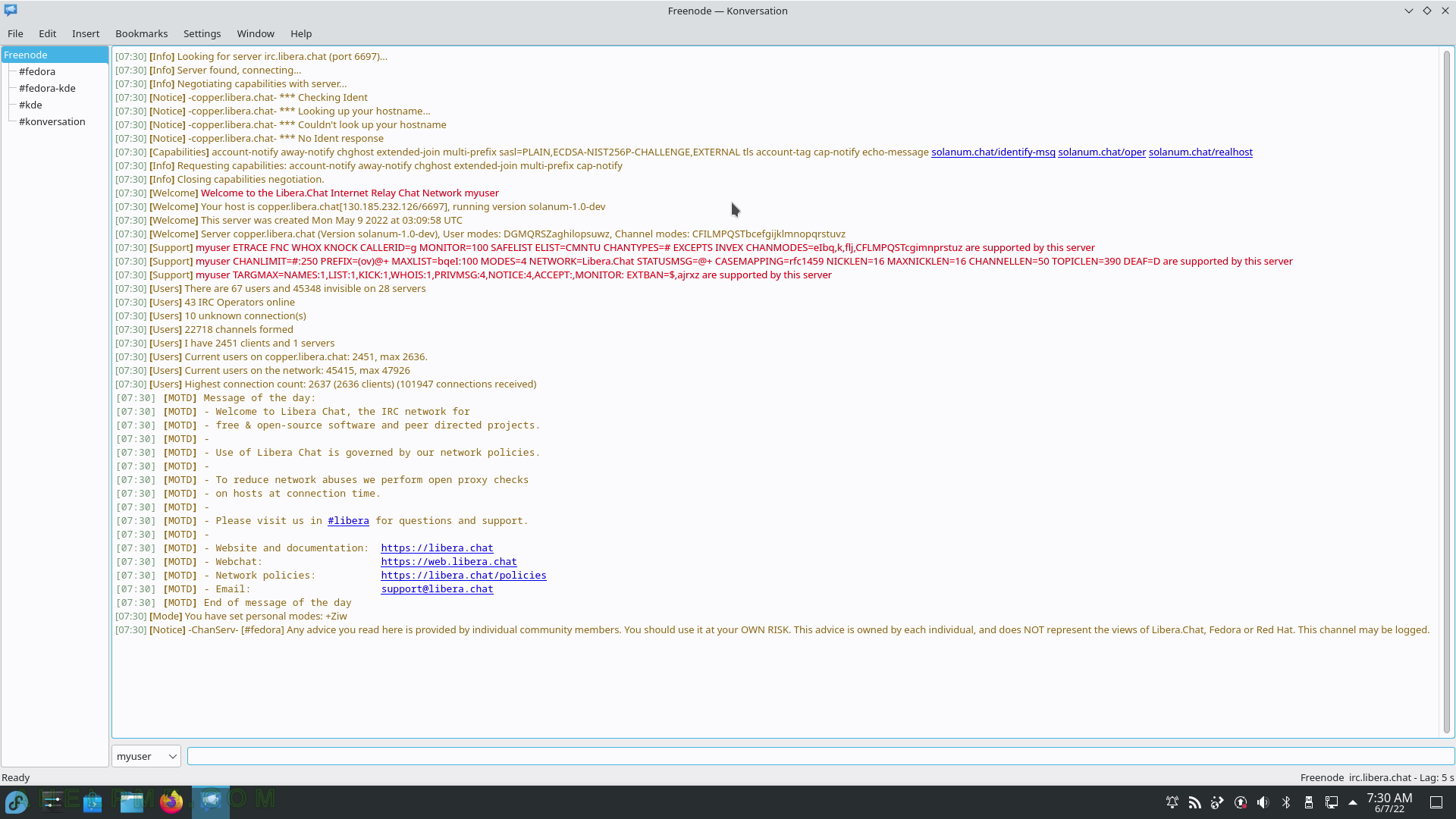 SCREENSHOT 88) KDE Remote Desktop Client – Remote Desktop and VNC viewer.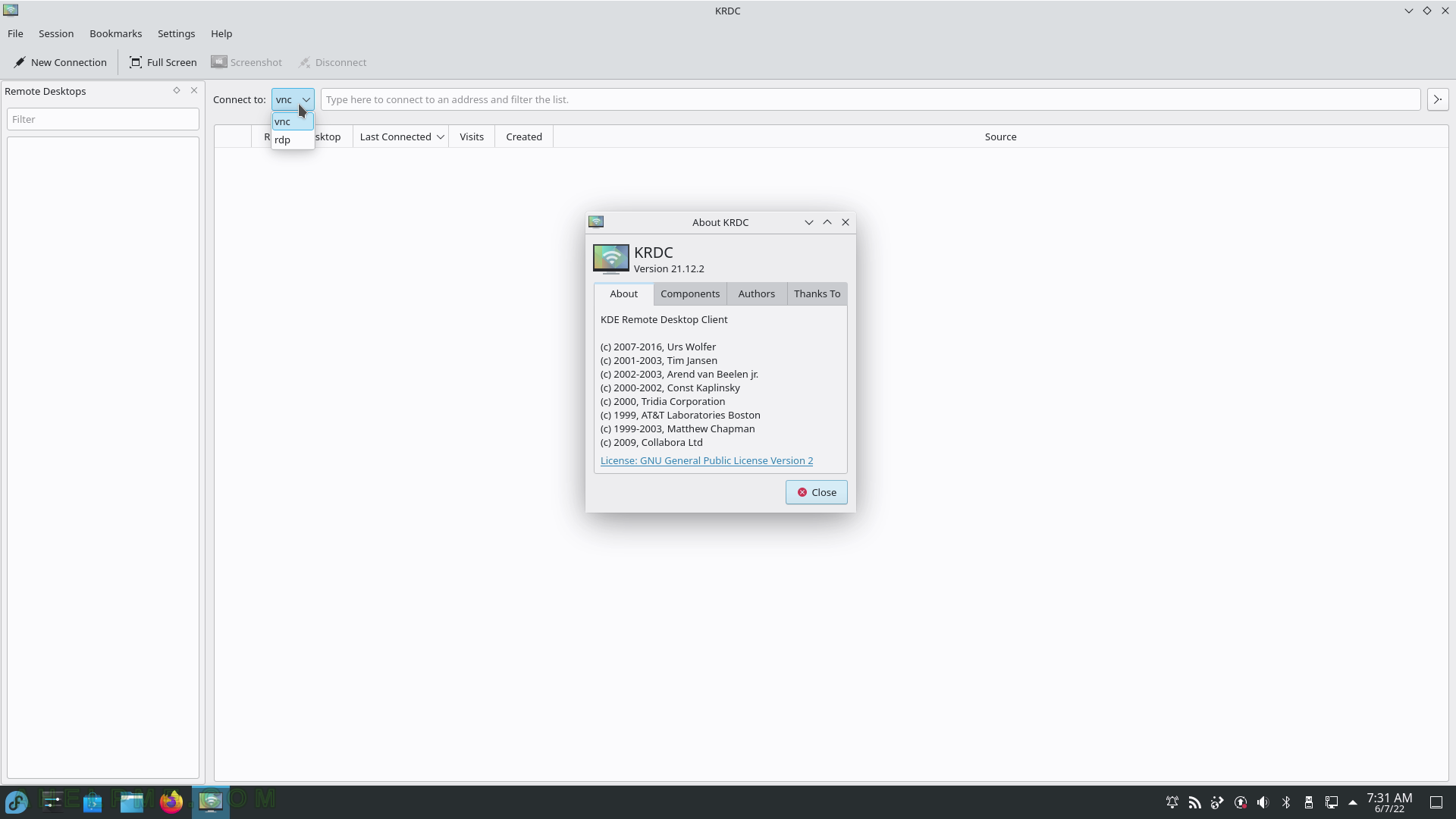 SCREENSHOT 89) KDE Desktop sharing server program.
Enable desktop sharing to allow a user to connect using VNC protocol to this desktop.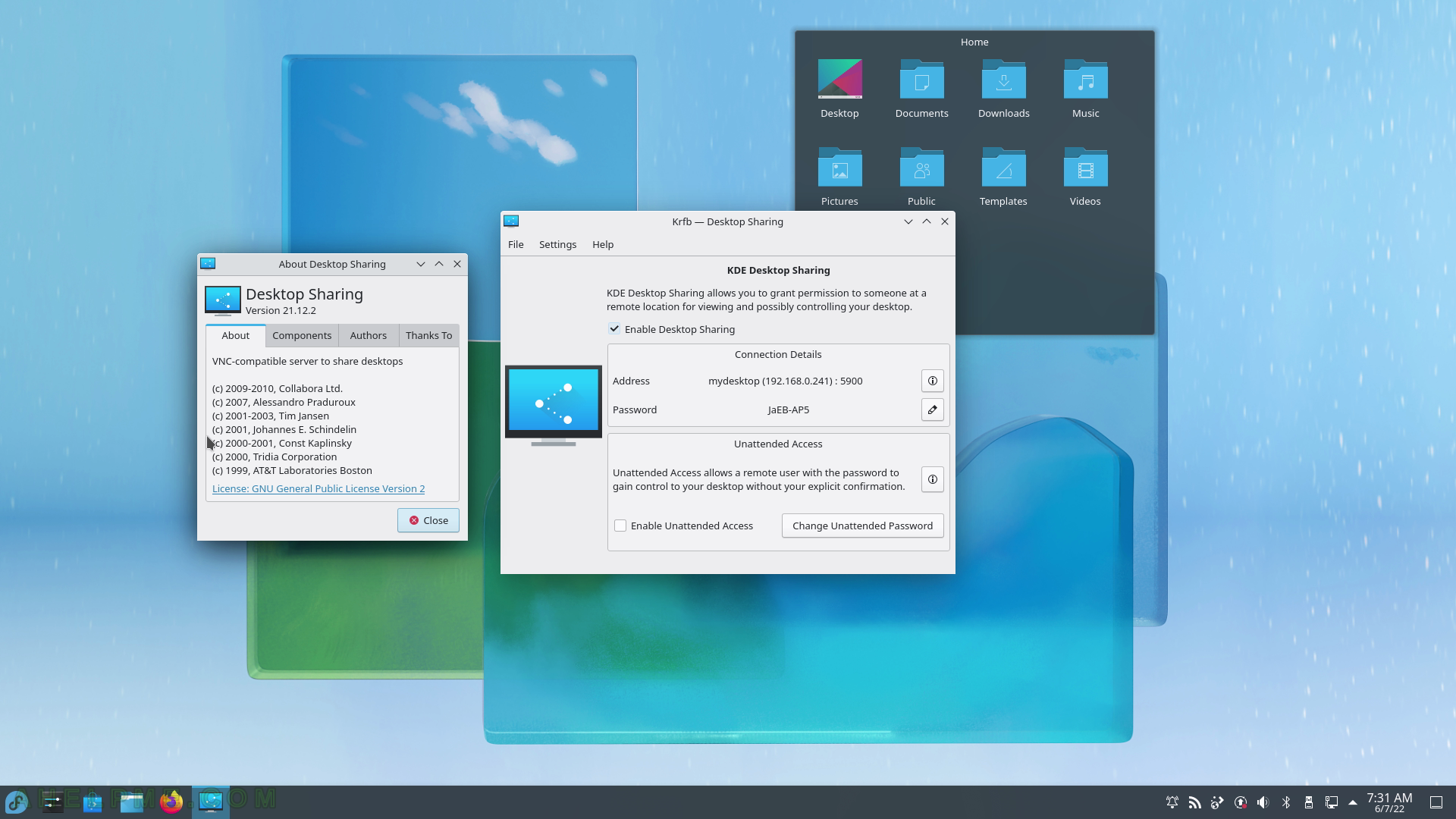 SCREENSHOT 90) Multimedia sub-menu includes Dragon player (Video Player), Elisa (Music Player) and Kamoso (Camera).