SCREENSHOT 71) Gwenview View – the default view when viewing images.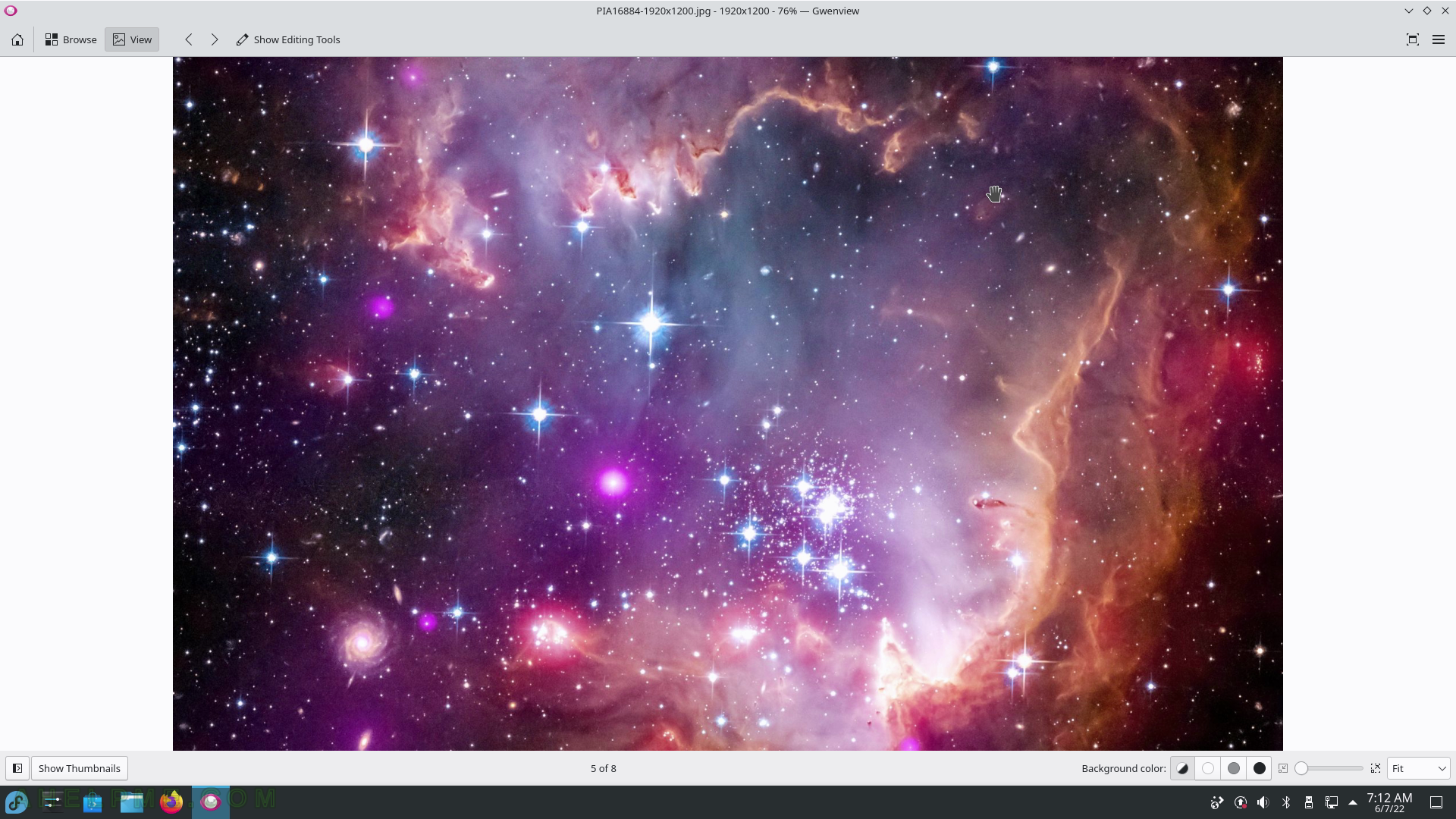 SCREENSHOT 72) Gwenview View sidebar shows more information for the image like image size, full name and more.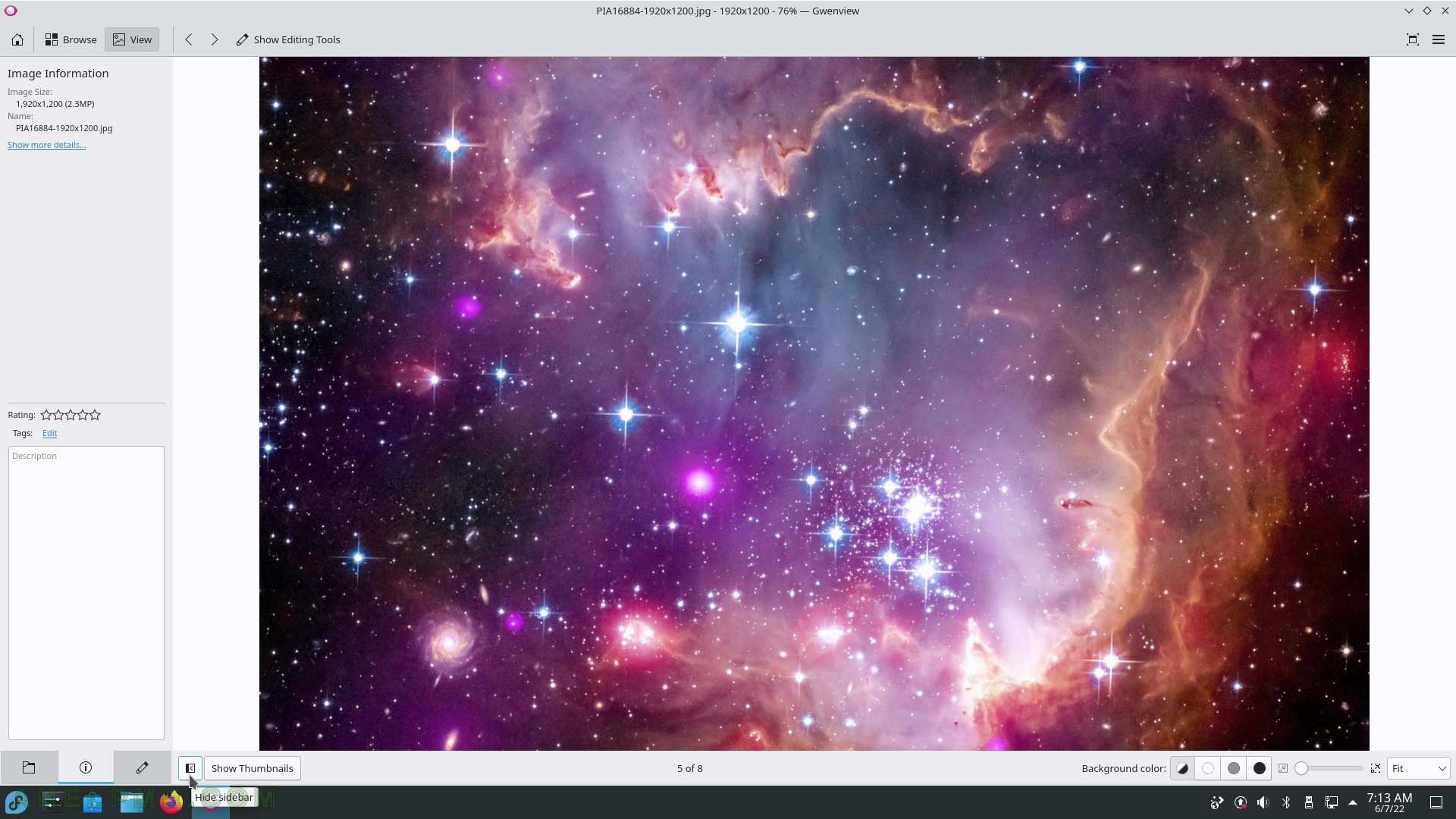 SCREENSHOT 73) Gwenview View sidebar click on "Show more details…"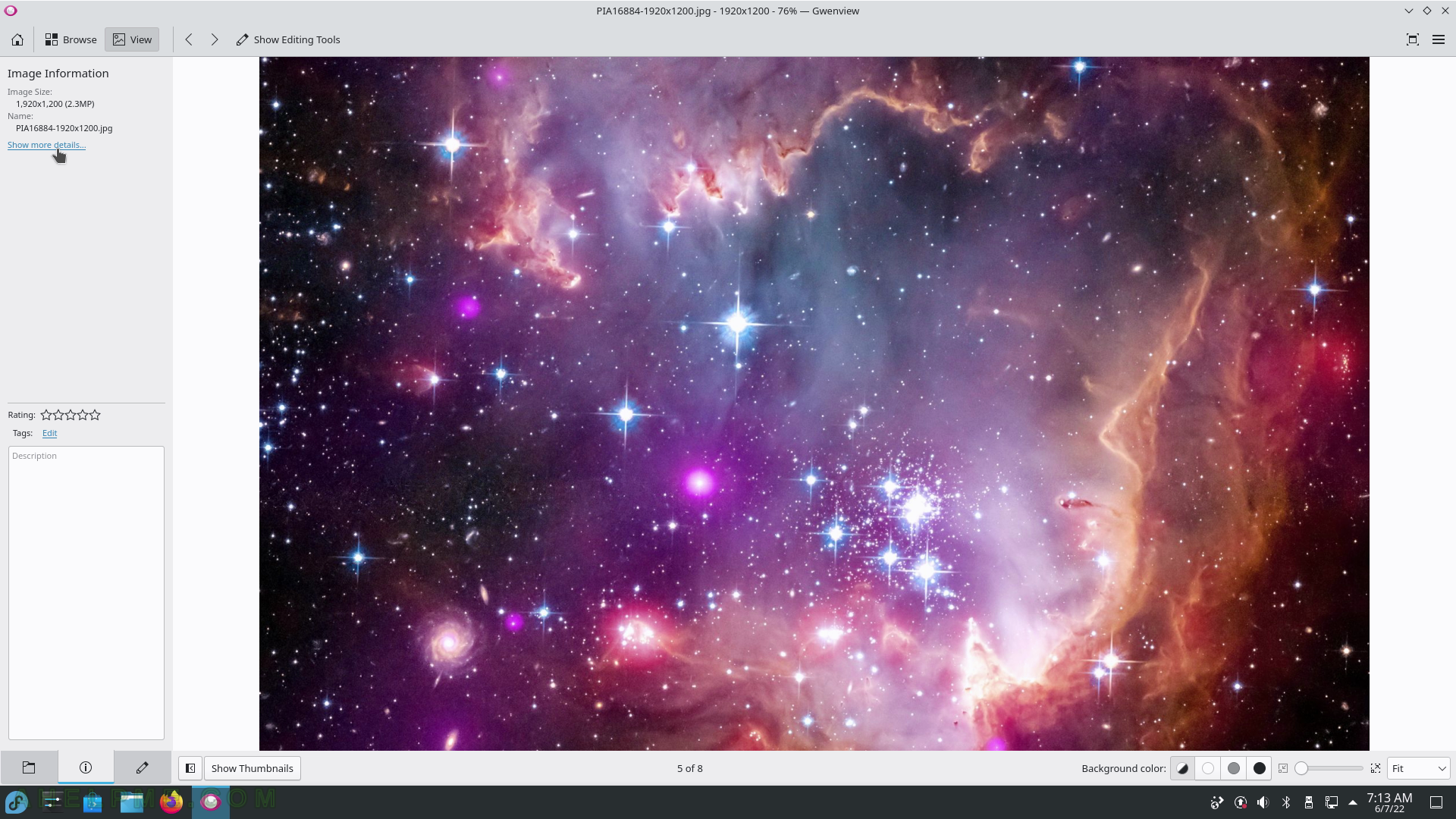 SCREENSHOT 74) All image information available in the image meta data like EXIF and more.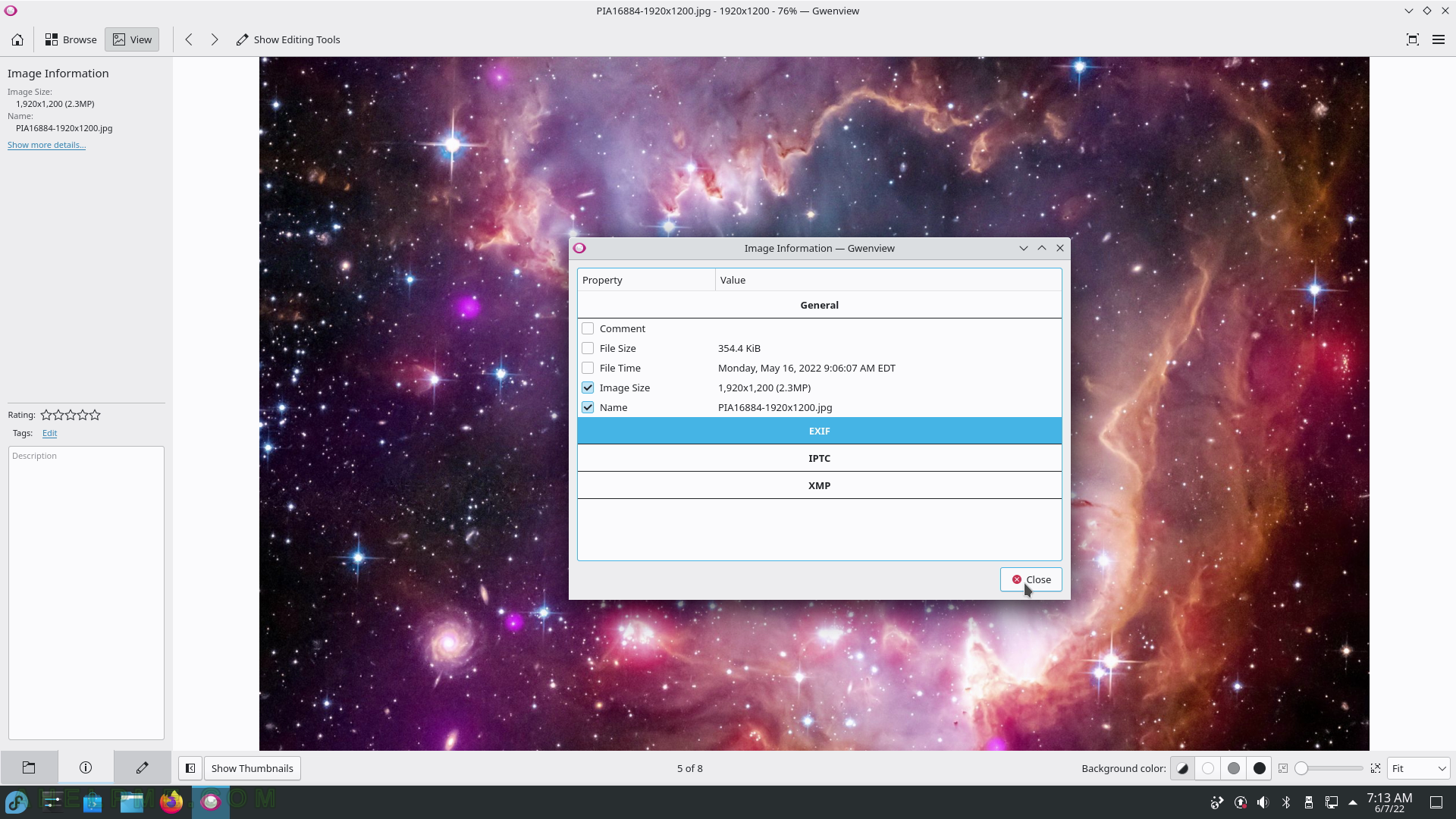 SCREENSHOT 75) Gwenview View 21.12.2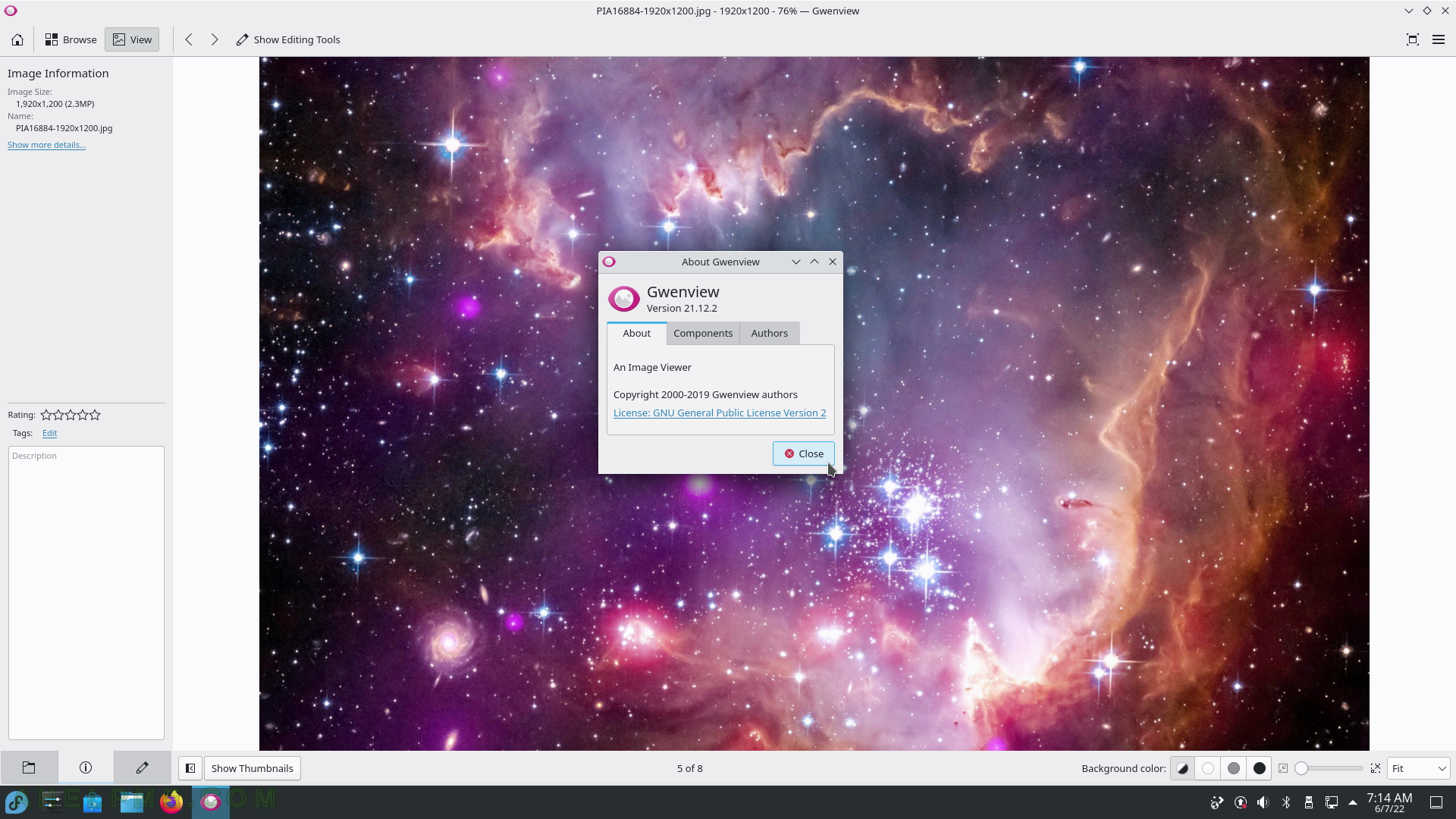 SCREENSHOT 76) KolorPaint the KDE Paint Program.
Basic image edit functionality are available.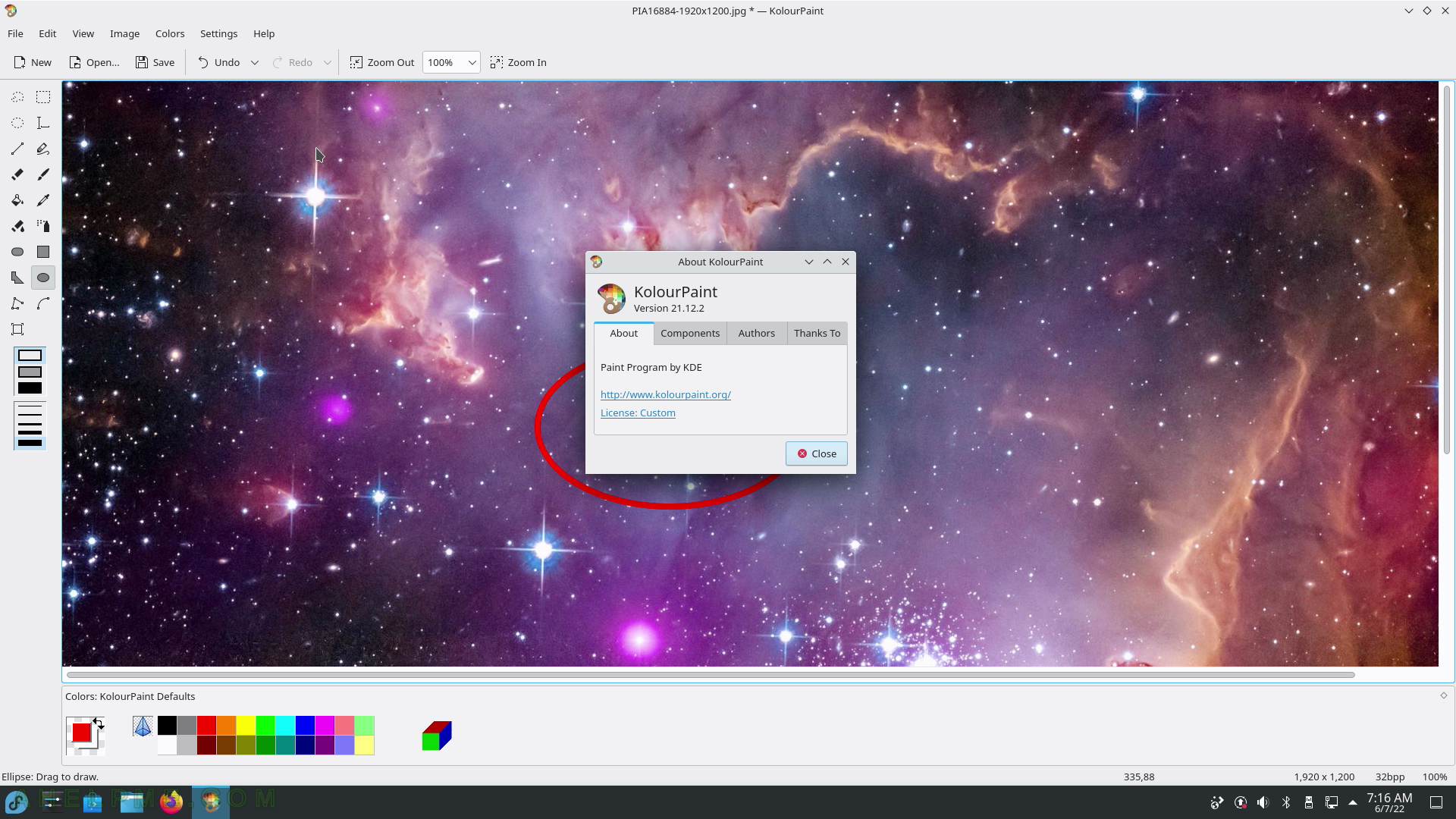 SCREENSHOT 77) Okular 21.12.2 Document Viewer.
It can open multiple documents such as images, office files (pdf, odf) and more.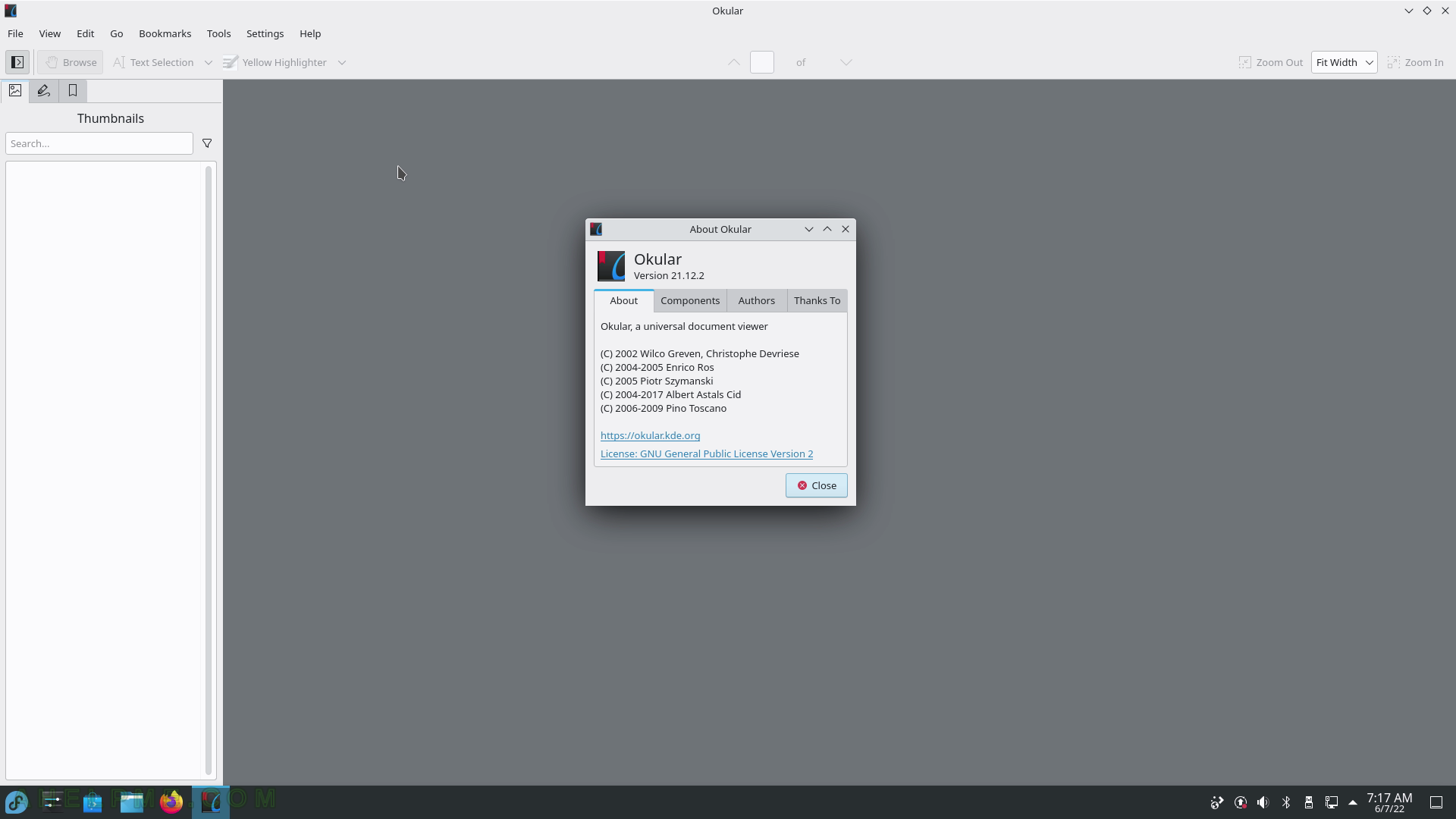 SCREENSHOT 78) Okular with opened a pdf file.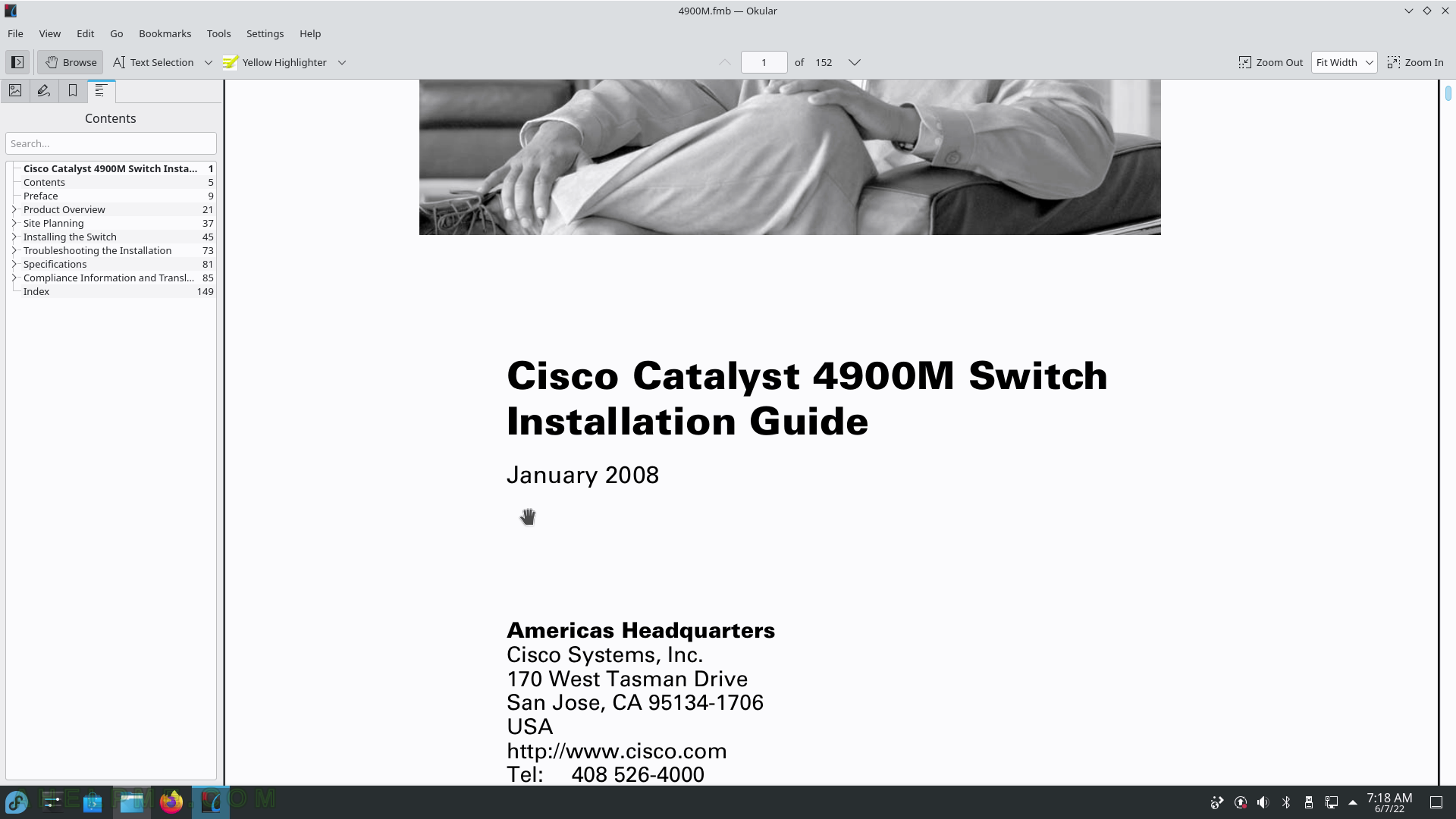 SCREENSHOT 79) Internet applications – this section includes (RSS) Feed Reader (Akregator), the Internet web browsers (Firefox, Chromium), mail clients (KMail), remote desktop viewer application (KRDC).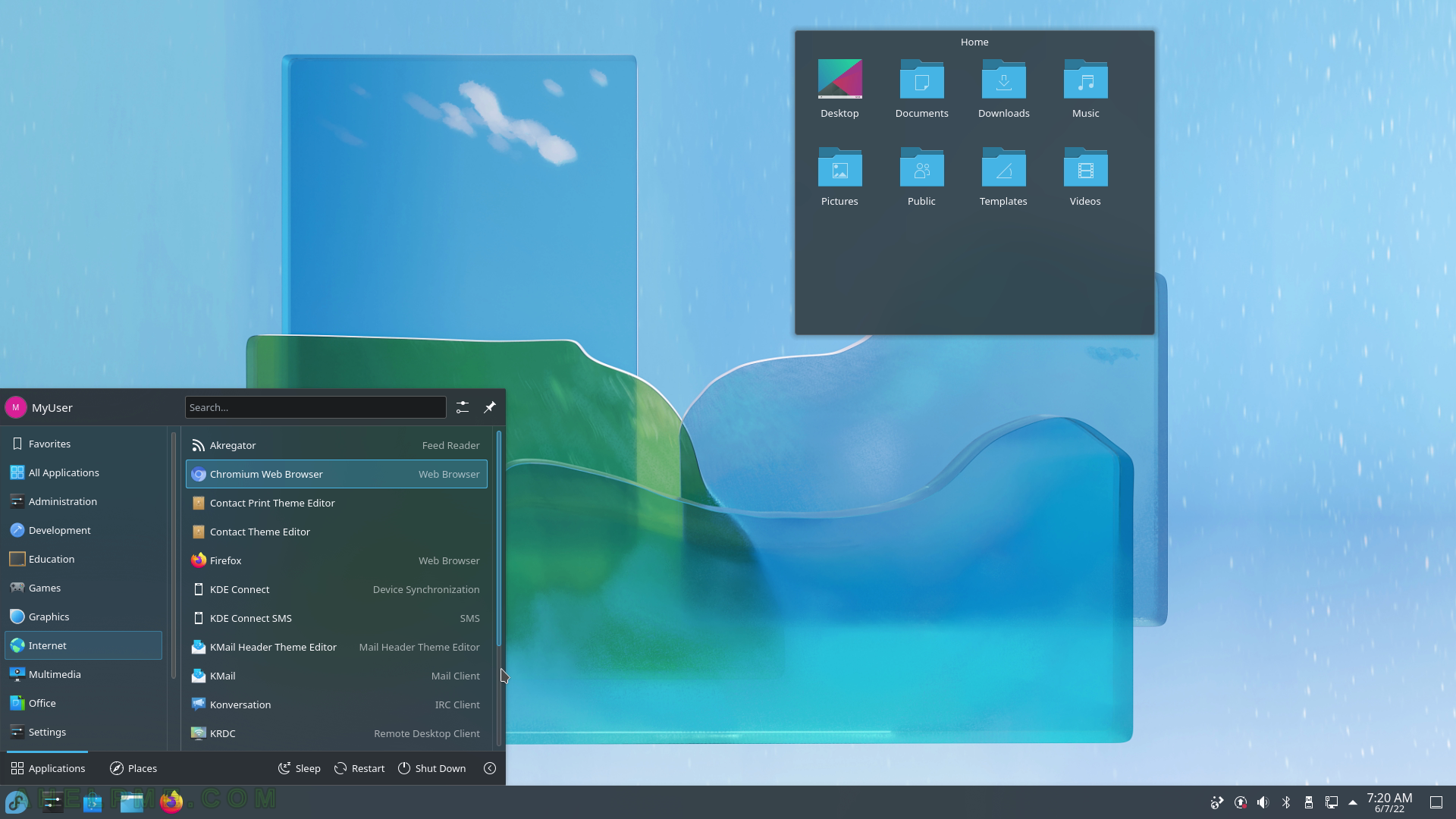 SCREENSHOT 80) Internet applications – continue the list of interesting IRC Client (Konversation), KDE Connect (Device synchronization with mobile smart phones), Krfb (Desktop Sharing – VNC) and more.