SCREENSHOT 111) The Software Center application named Discover helps the user to find and install applications, tools and games.
There are three main sections – Applications, Applications Addons and Plasma Addons. There is an "Update" view where the user could receive detail information for the current available updates. More on https://apps.kde.org/discover/.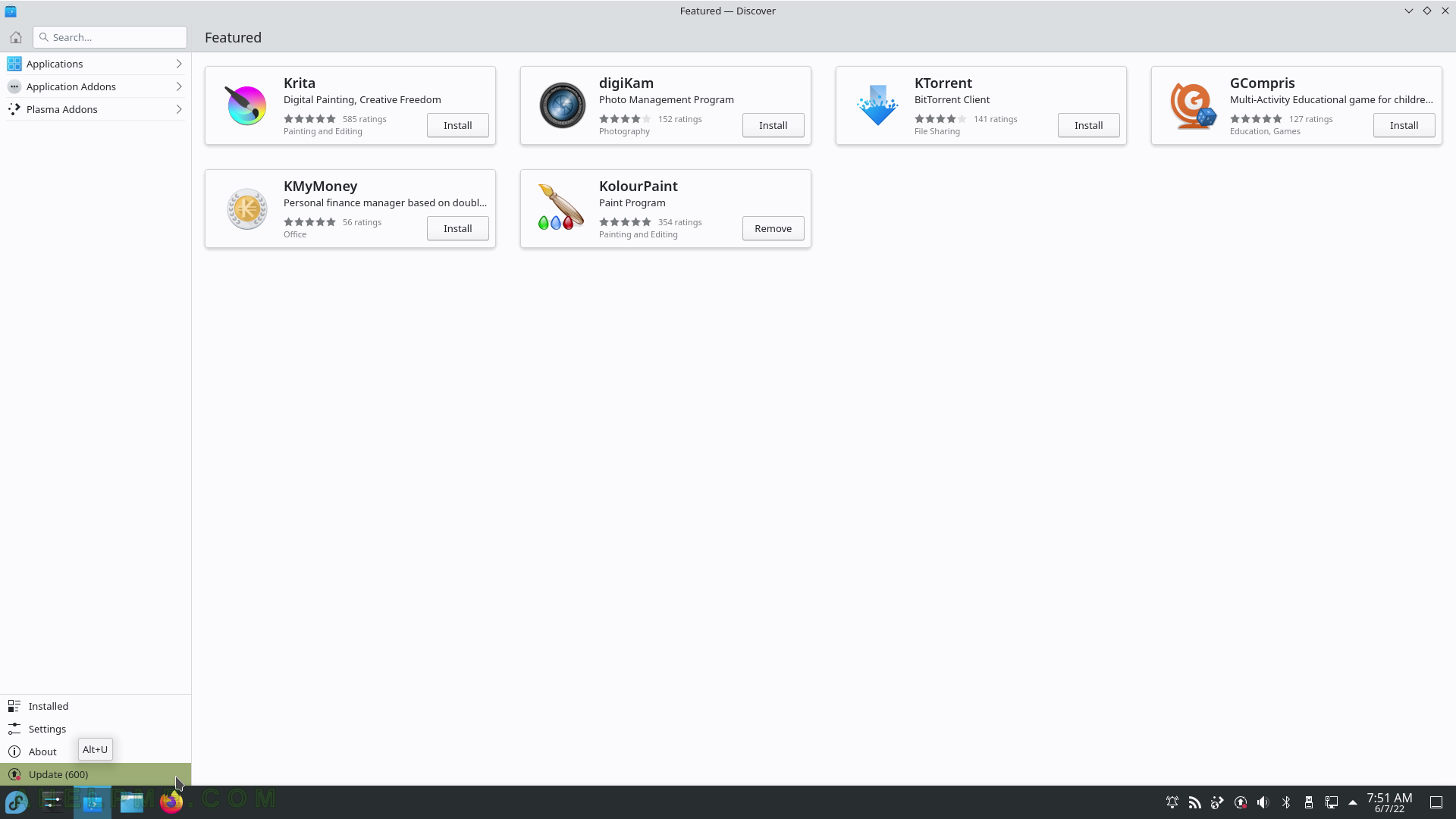 SCREENSHOT 112) The Update view shows the available updates to install.
There are two type of updates – System updates, which updates the system libraries and utilities and additional programs. Click on "Update All" to update all.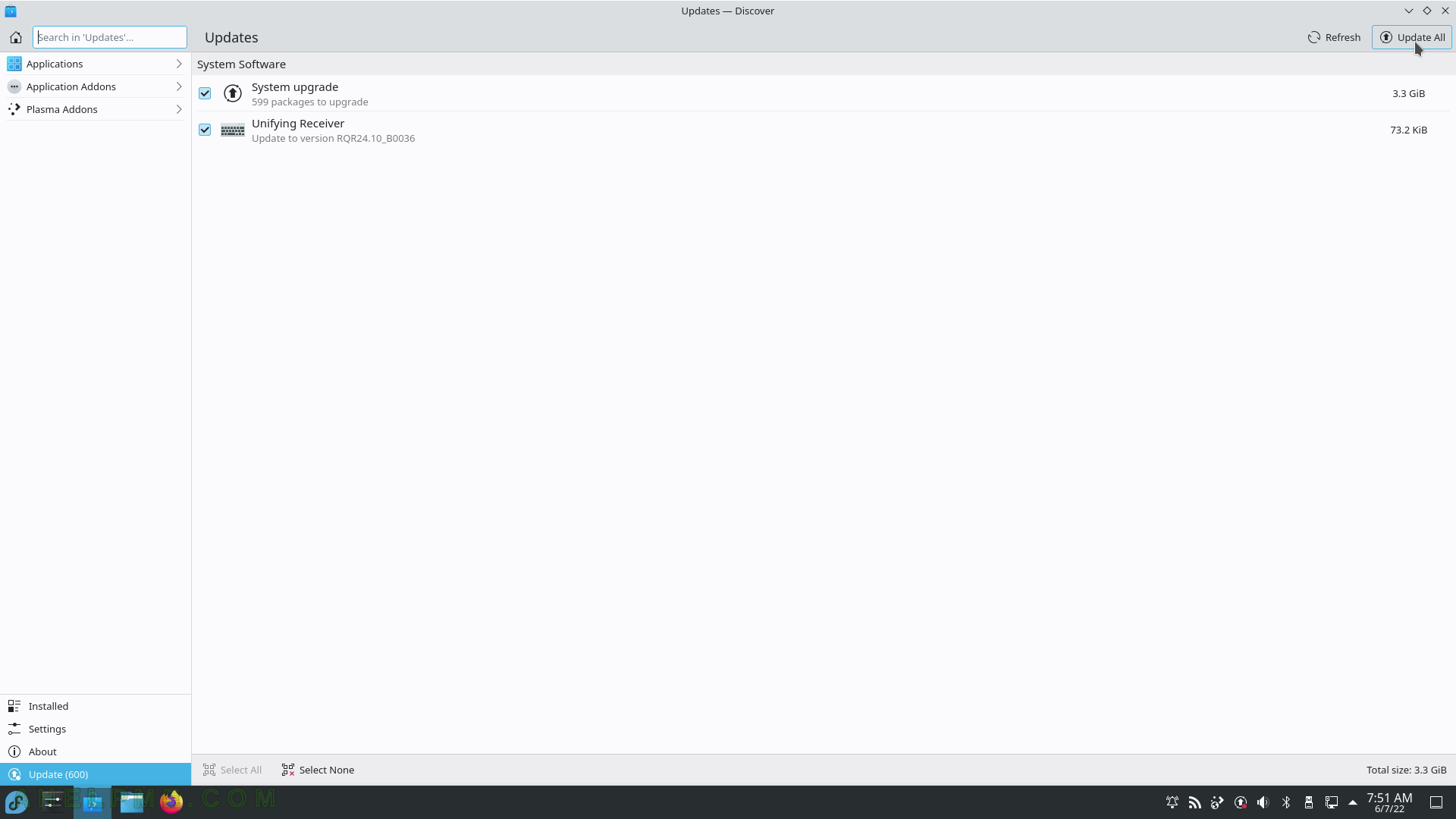 SCREENSHOT 113) By clicking on an application more details are available such as brief description, reviews, category, size, license and more.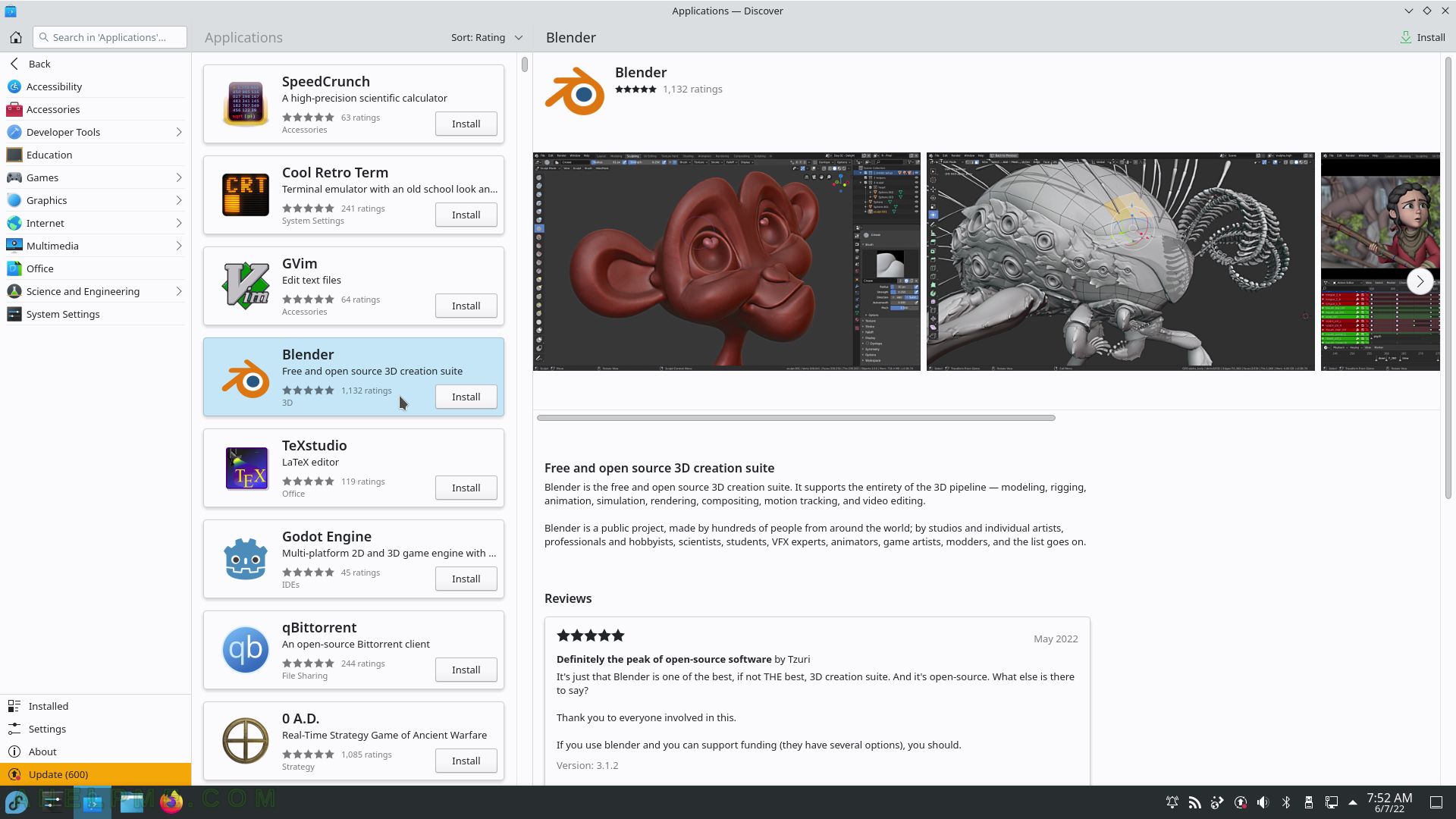 SCREENSHOT 114) Scroll down for more information.
SCREENSHOT 115) More user reviews.
The user must install the application to write a review.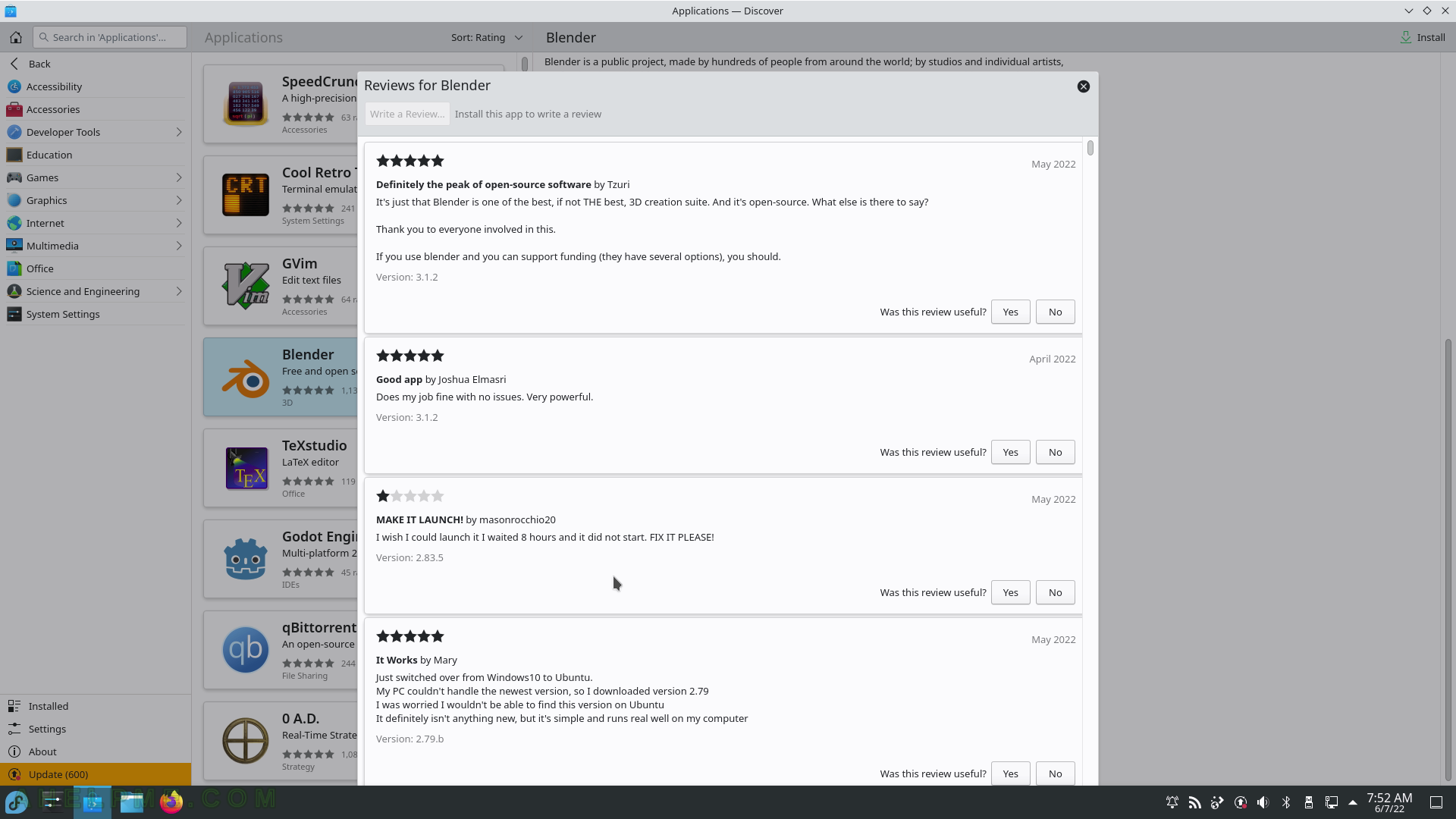 SCREENSHOT 116) Click on Application Addons to view this section.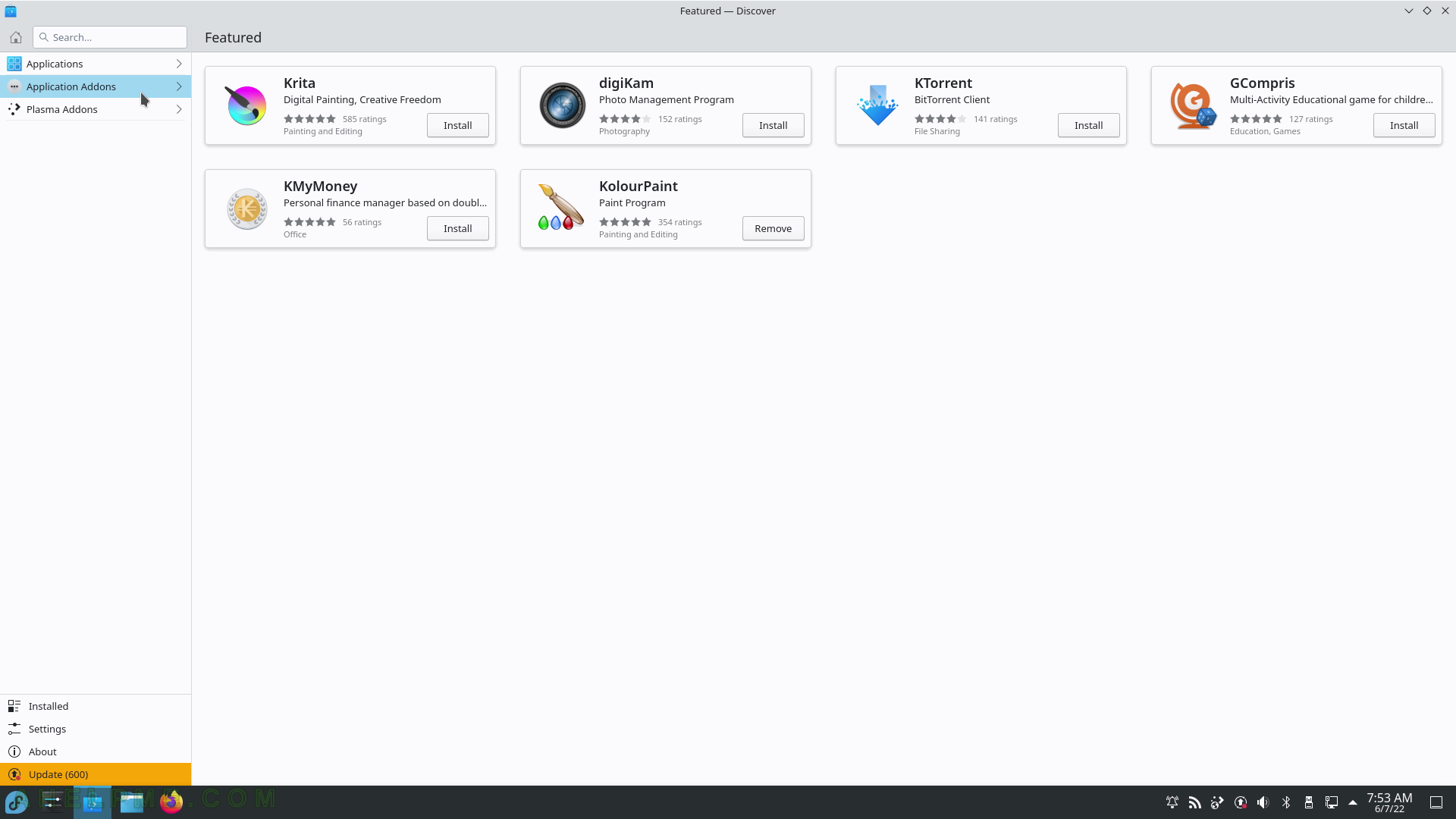 SCREENSHOT 117) Application Addons contains addons for Gnome and GTK applications.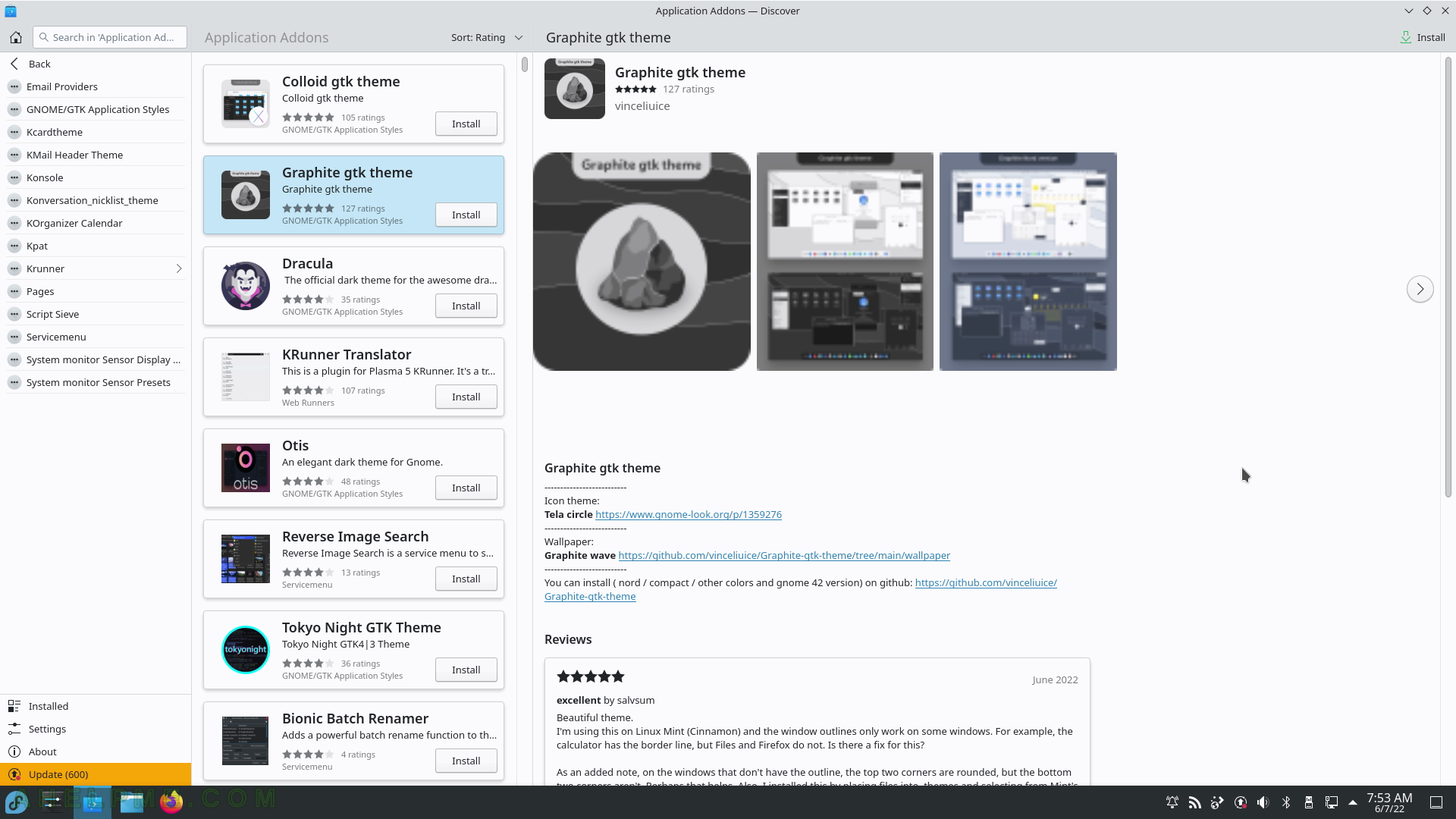 SCREENSHOT 118) Click on Plasma Addons to view this section.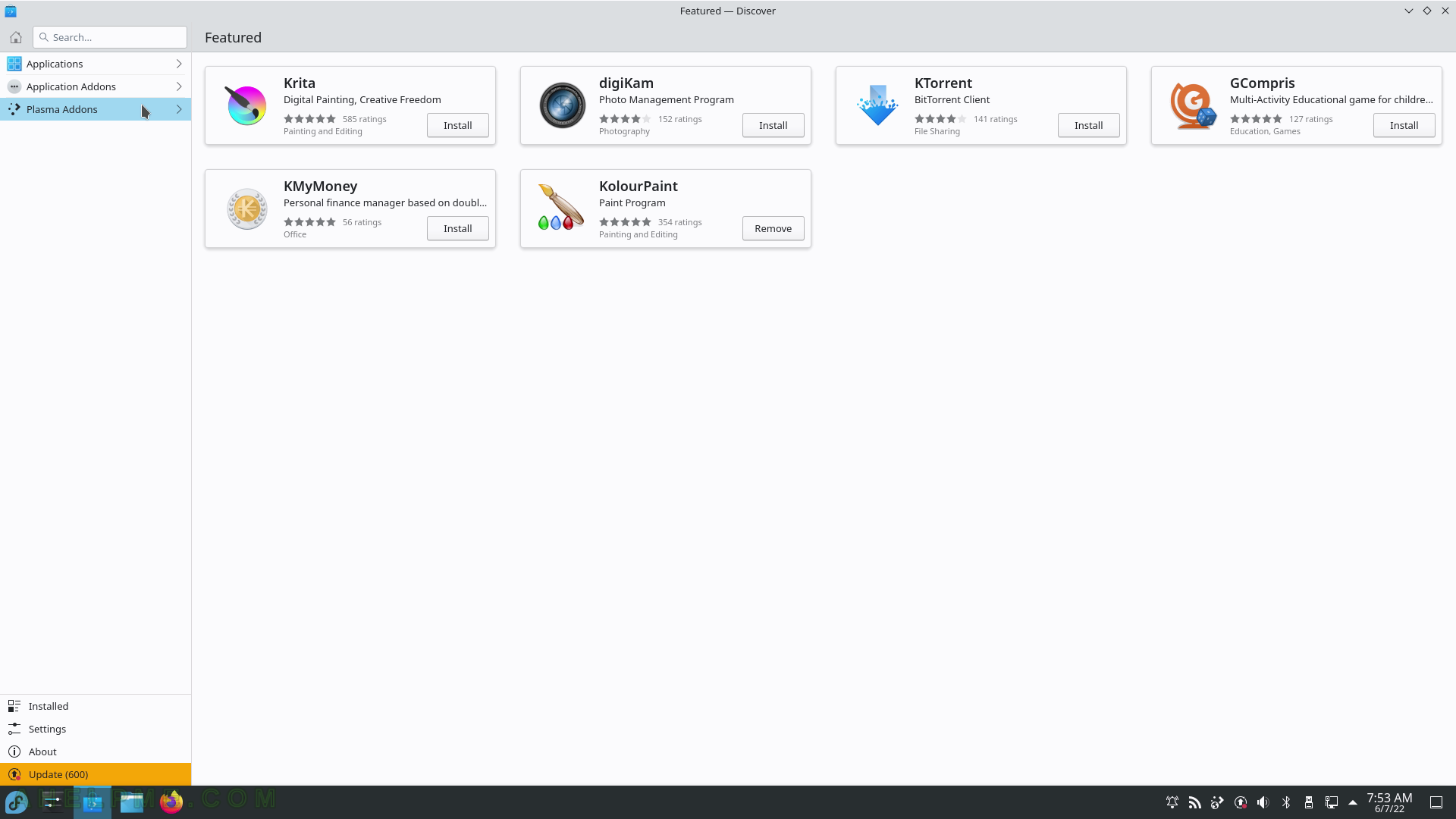 SCREENSHOT 119) Plasma Addons includes addons for KDE Plasma Workspace.
There are reviews, more information and description sectors.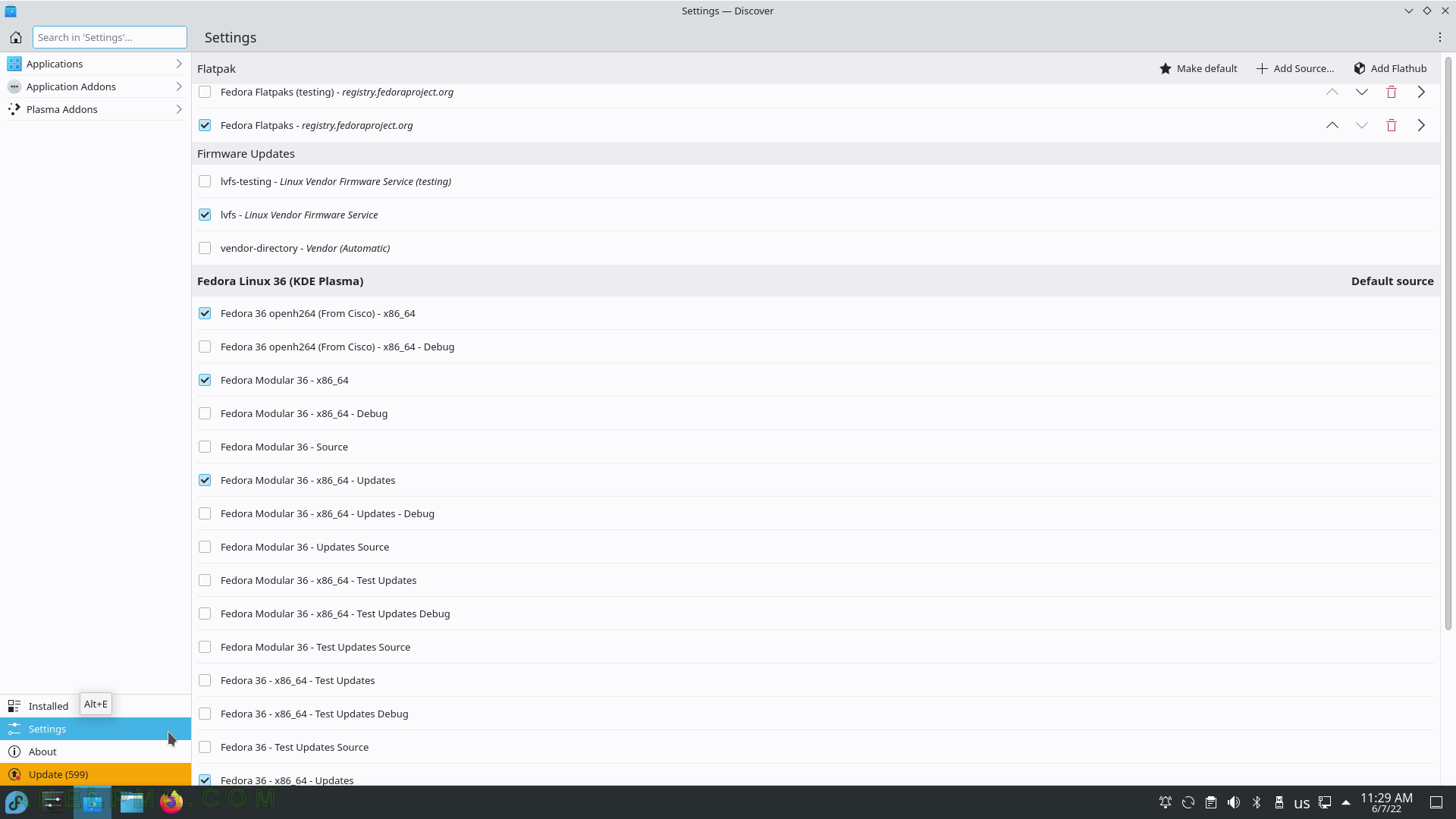 SCREENSHOT 120) Discover 5.24.3 – an application explorer.