This tutorial will show you the simple steps of installing a modern Linux Distribution CentOS 6.10 – minimal installation no GUI, this installation is suitable for base server installation. We are going to install it on our modern hardware – Asus X399 with AMD Ryzen Threadripper 1950X and NVIDIA 1080 TI. First we tried UEFI mode installation, but during loading of the kernel the system hanged up. Then we booted the installation in BIOS mode and no problem with the installation and after that.
Here we install CentOS 6.10 minimal in BIOS mode on the whole SSD drive (which means the installation will erase everything on the SSD device). No GUI installed.
The kernel is 2.6.32 (2.6.32-754.el6) – as you can see pretty old branch with many back-ports, but still old. CentOS 6 will be updated until November 30 2020! Many enterprise software still support CentOS 6 and you can have a pretty stable system with it for many years. The support is at least 10 years from the initial release!
Here you can see more technical details – Technical details of a default CentOS 6.10 minimal installation What software you could expect to install, what is the default hard drive layout, what is the memory footprint of a newly installed CentOS 6.10 minimal and so on. You should definitely check it!
Here are the steps to install CentOS 6.10:
SCREENSHOT 1) Here is our "UEFI BIOS->Boot->Boot Override" and in most modern motherboard you can choose to override the default boot devices.
Choose the "HL-DT-STDVDRAM…" to boot and install CentOS 6.10. We chose this option here because our system cannot boot in UEFI mode.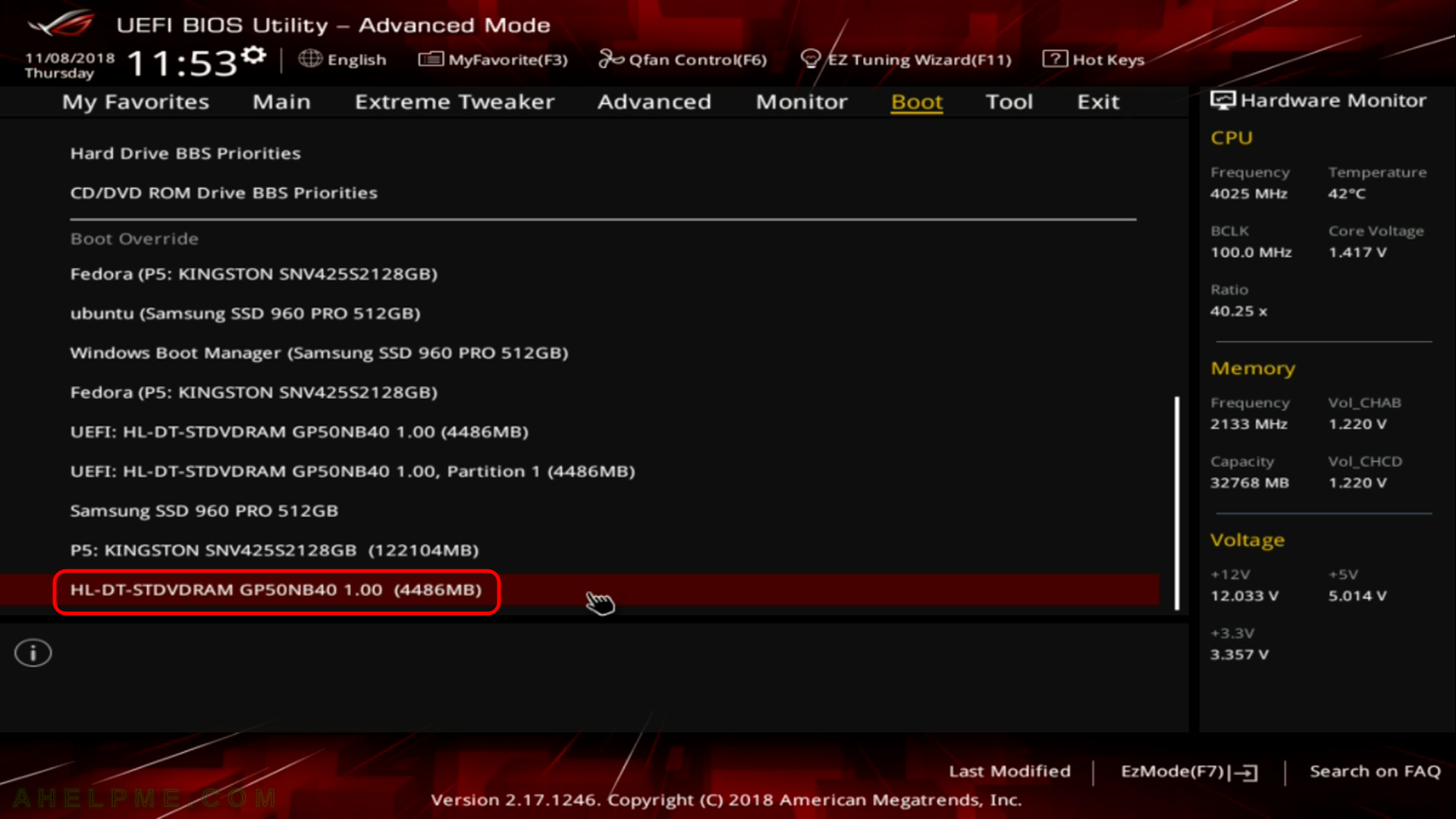 Keep on reading!