SCREENSHOT 161) System Monitor Applications tab includes a table with columns for CPU and Memory usage, Network bandwidth – Download and Upload and Disk usage – Read and Write.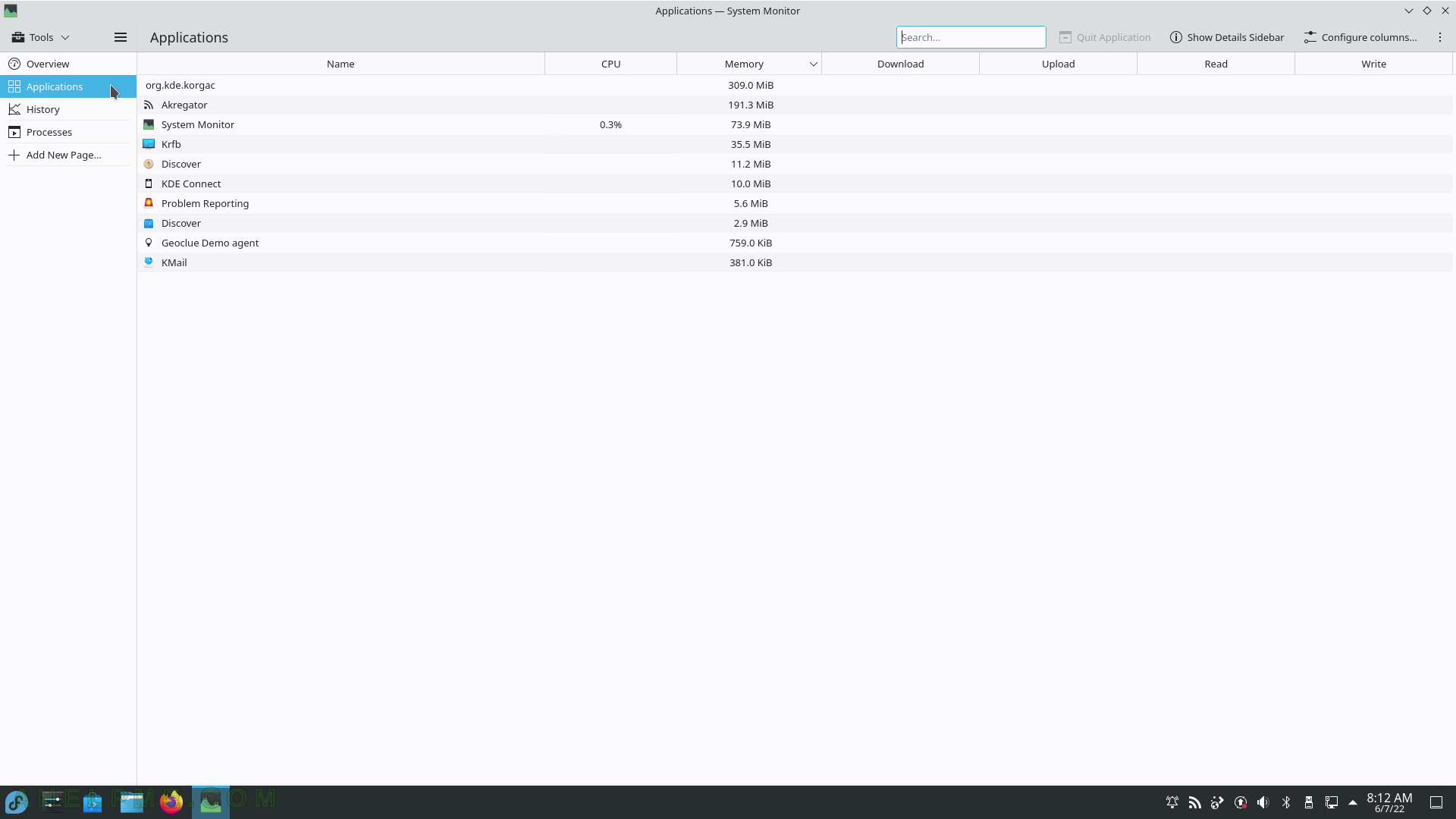 SCREENSHOT 162) The Applications context menu includes Send Signal sub-menu and Quit Application.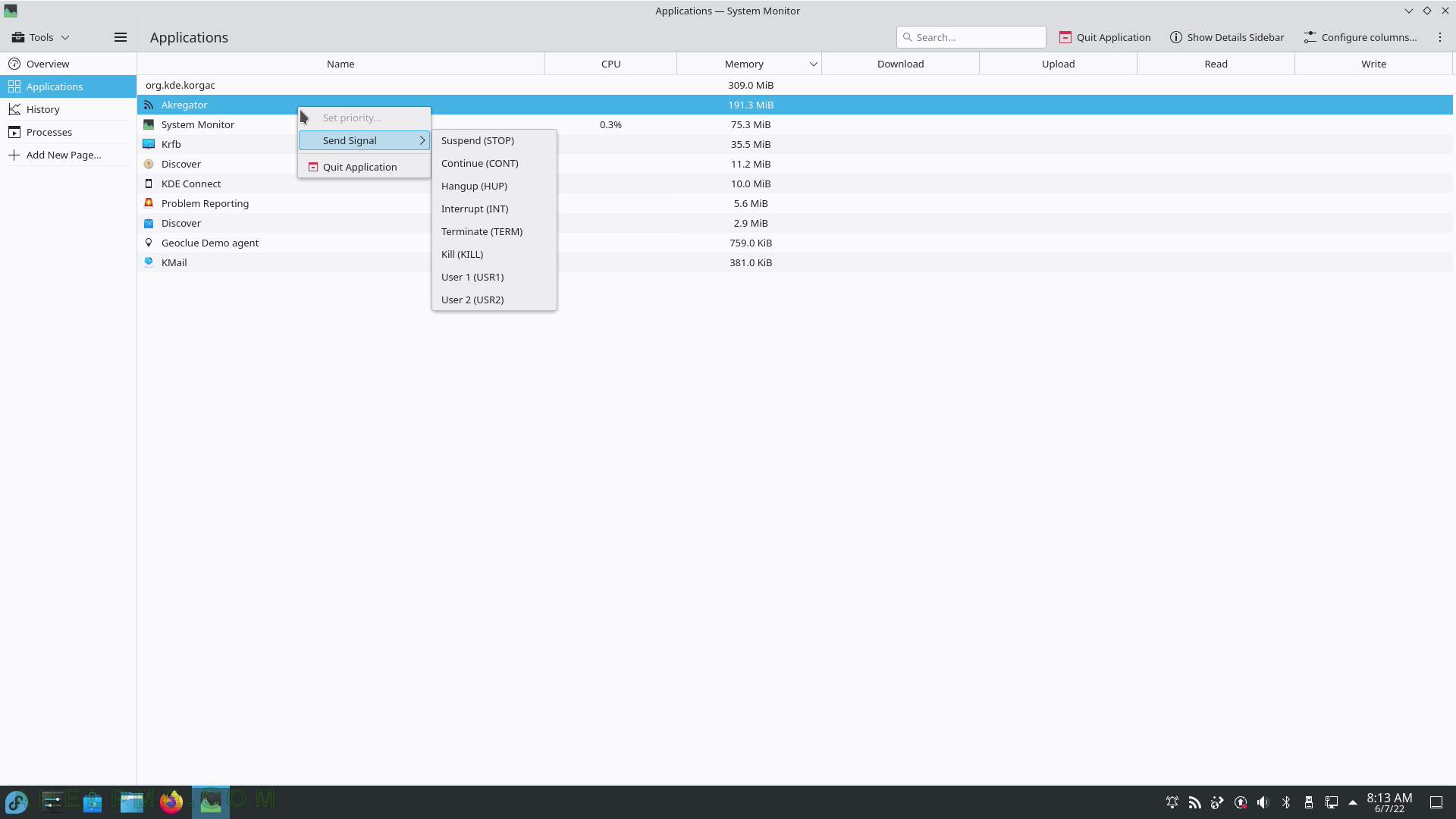 SCREENSHOT 163) Graphs of CPU, Memory and Network usage.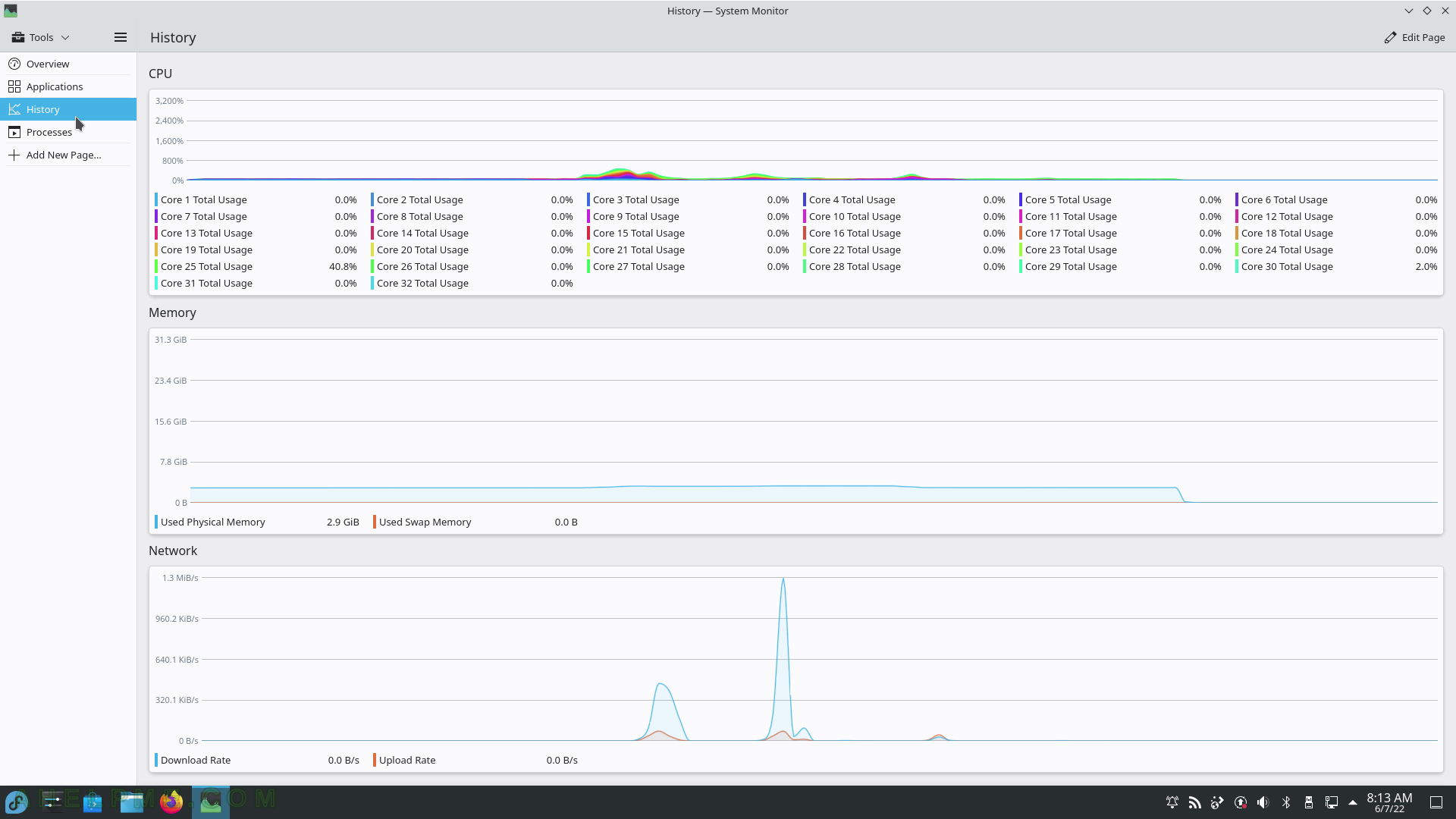 SCREENSHOT 164) System Monitor processes overview.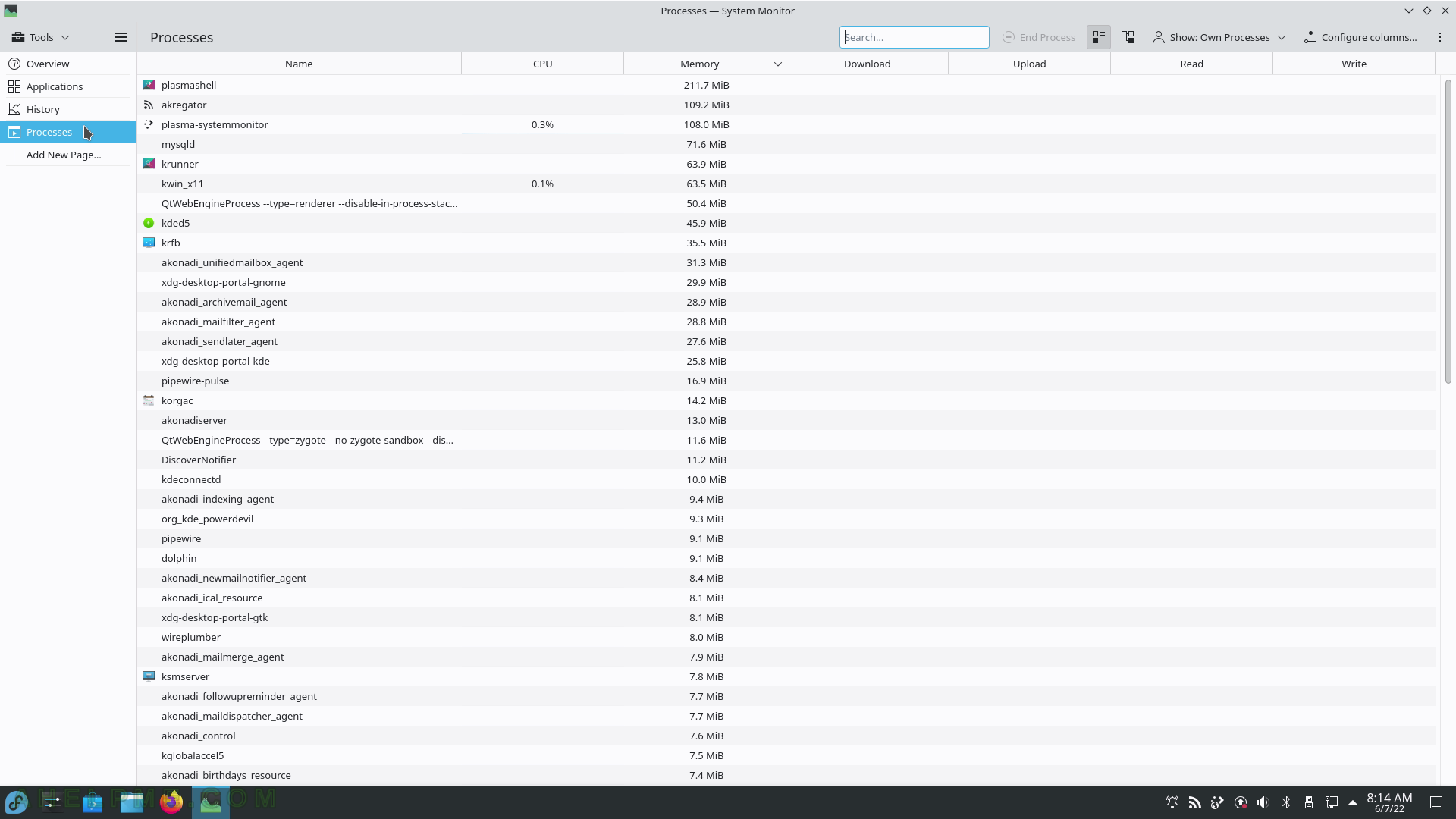 SCREENSHOT 165) System Monitor processes context menu includes Send Signal and End Process.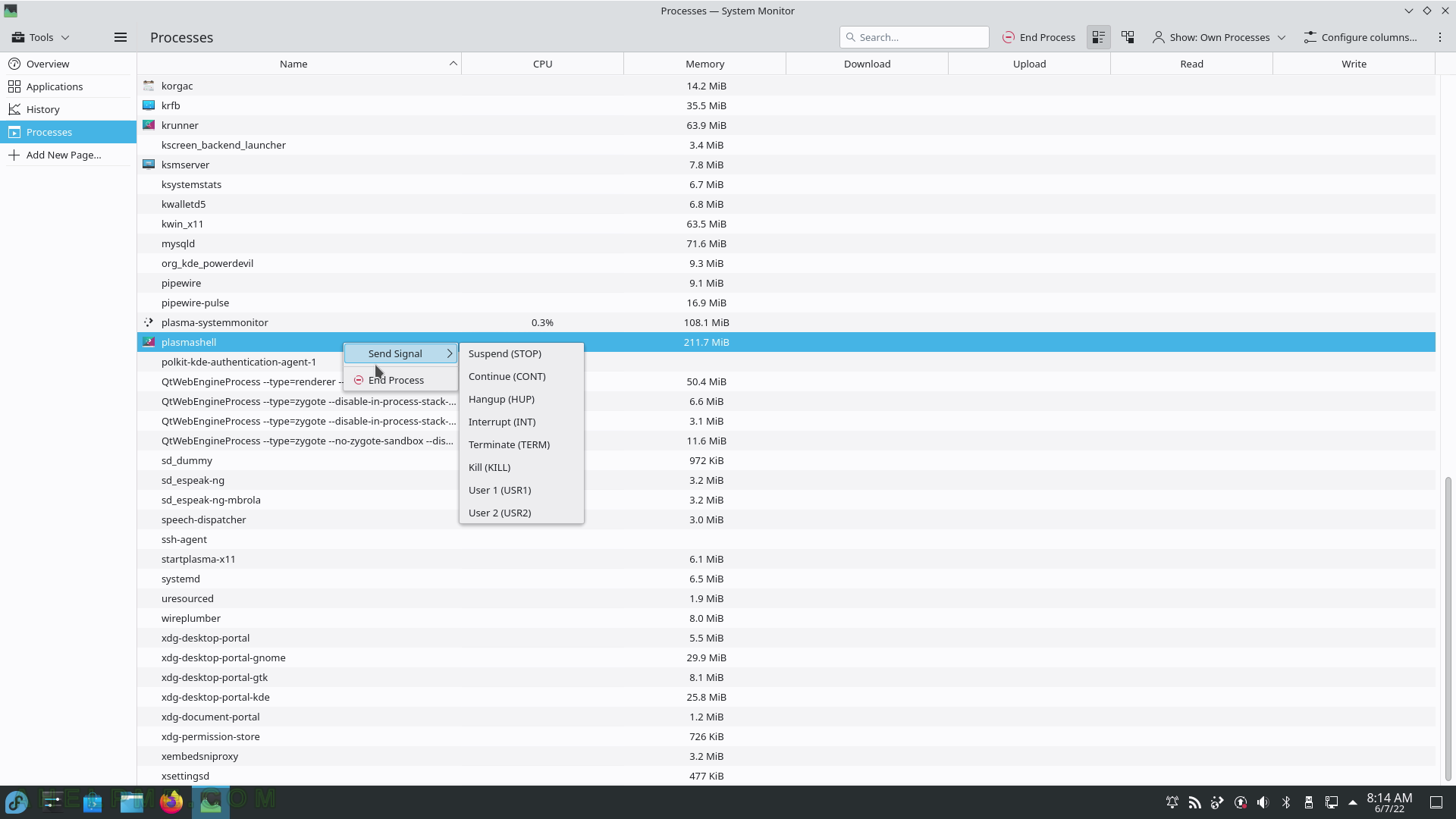 SCREENSHOT 166) System Monitor Processes could be tuned to show own processes, user processes, system processes and all processes.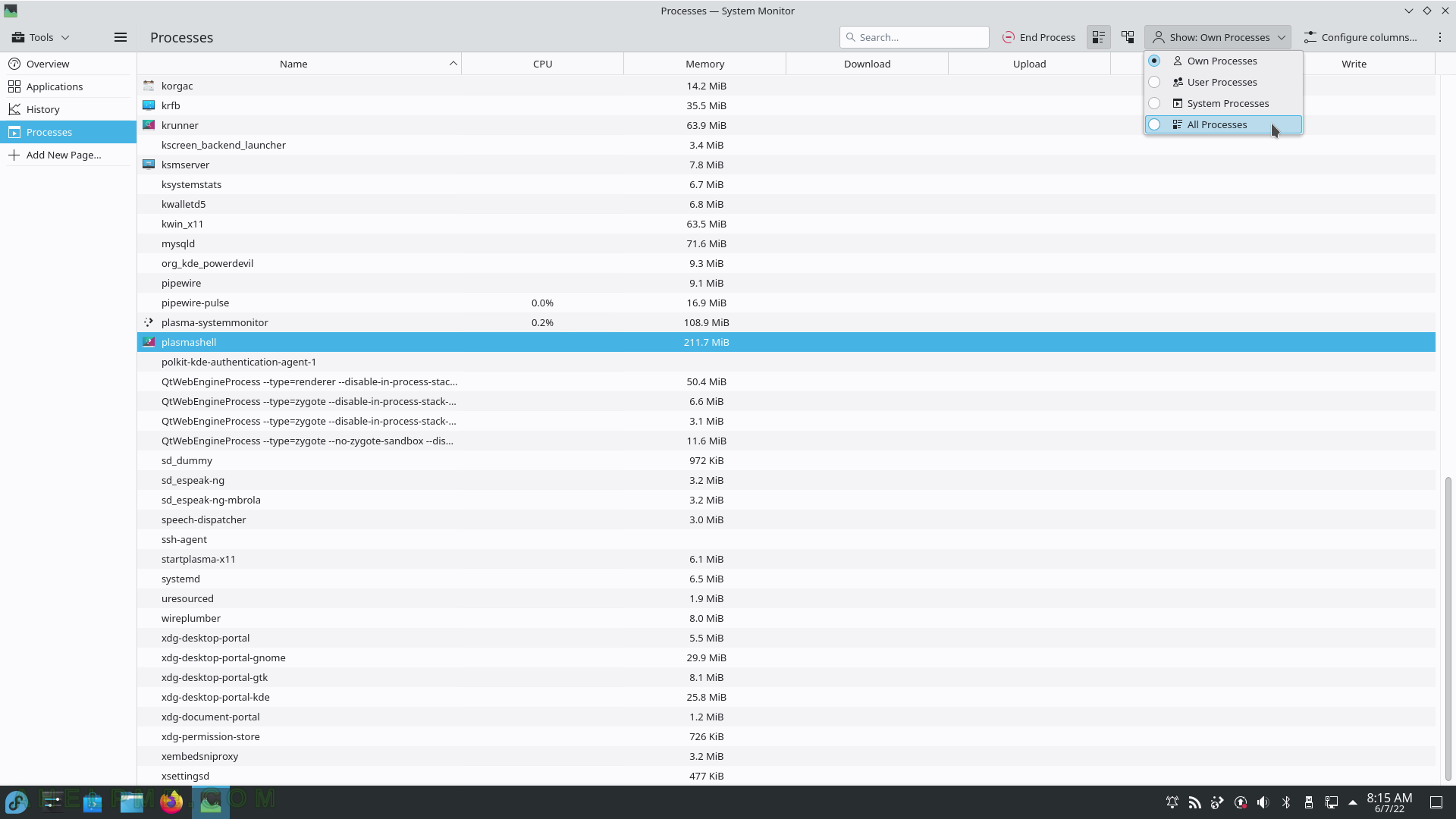 SCREENSHOT 167) System Monitor 5.24.3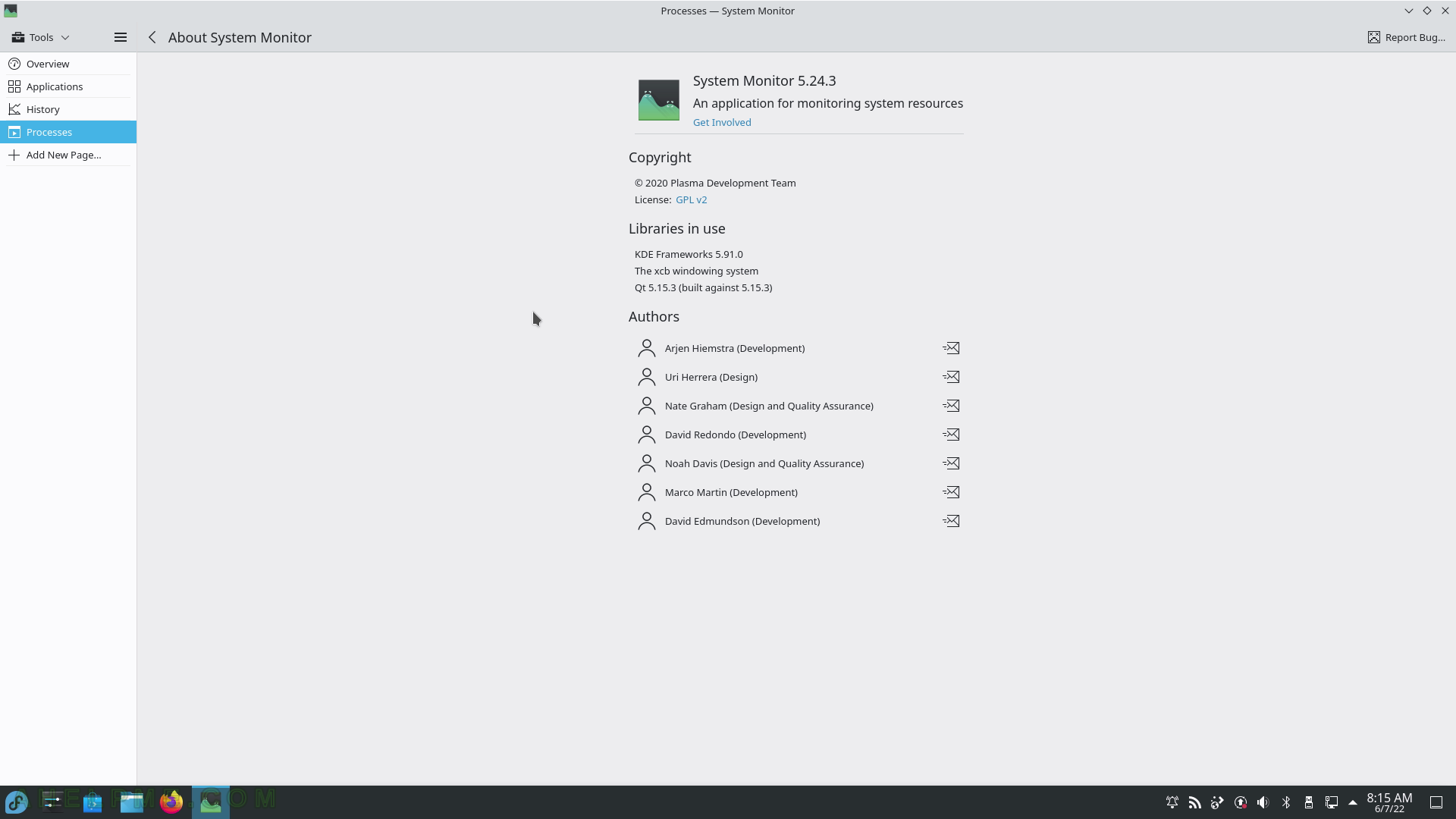 SCREENSHOT 168) The Utilities sub-menu contains diffrent small utils such as Ark (Archiving Tool), Emoji Selector, KCalc (Sceintific Calculator), KCharSelect (Character Selector), KFind (Find Files/Folder), KGpg (Encryption Tool), KMag (Screen Magnifier), KMail Import Wizard, KMouseTool (Automatic Mouse Click), KMouth (Speech Synthesizer Frontend), KTnef and scroll down for more.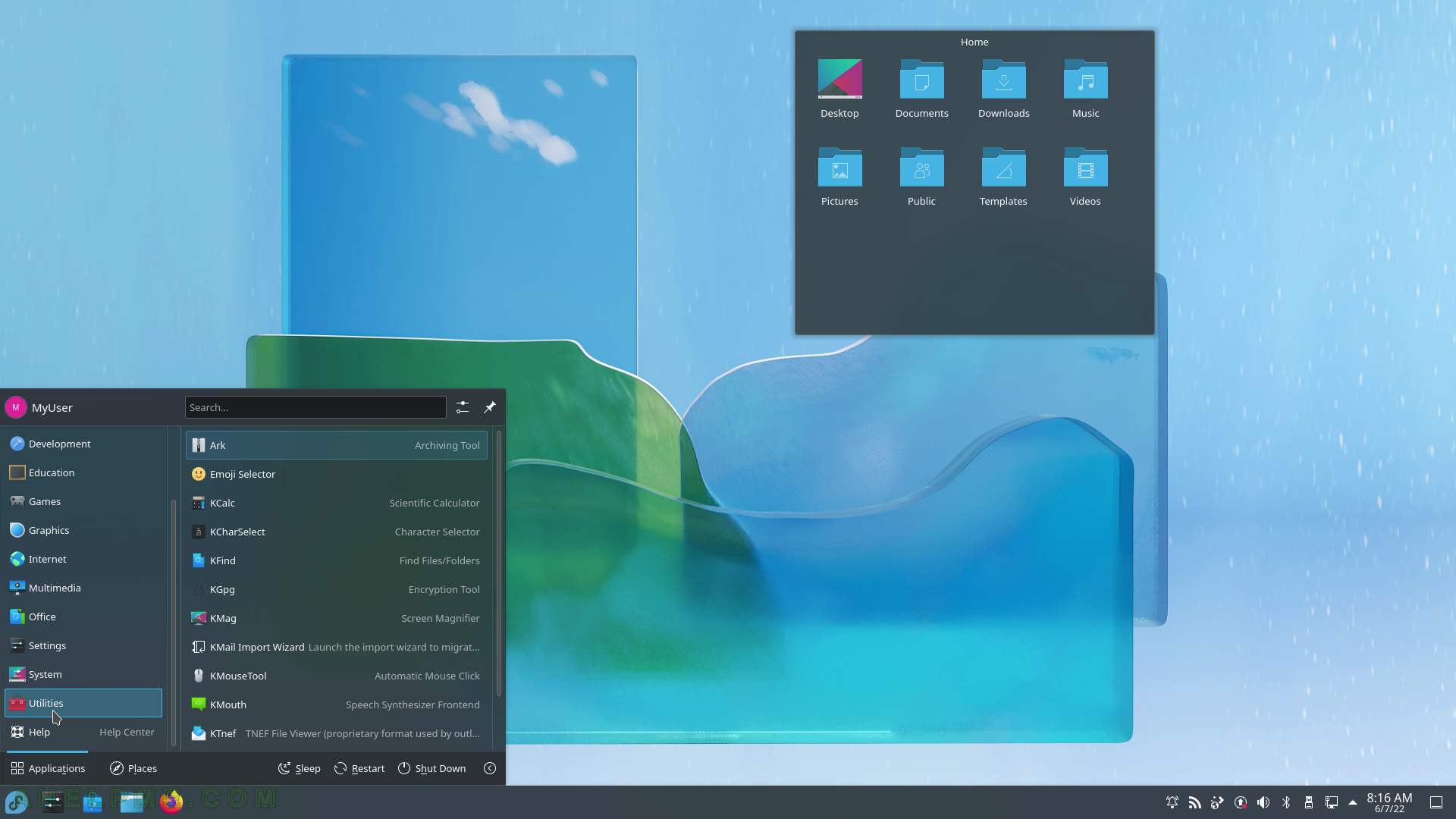 SCREENSHOT 169) Applications Utilities sub-menu continues with KWrite (Text Editor) and Spectacle (Screenshot Capture Utility).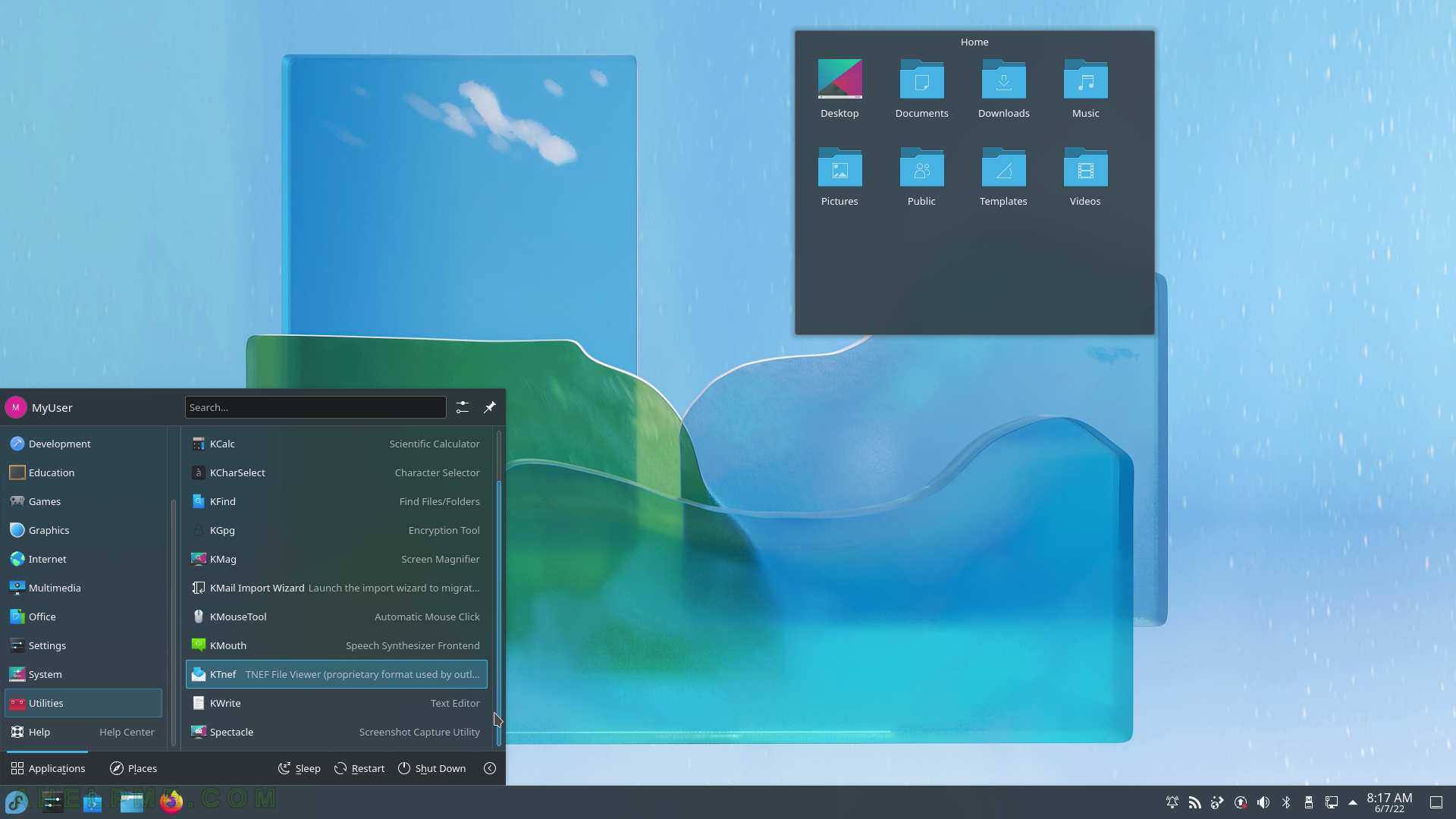 SCREENSHOT 170) Archiving Tool – Ark 21.12.2.