SCREENSHOT 101) The wired network settings configuration dialog.
To IPv4 change the settings the corresponding tab should be selected.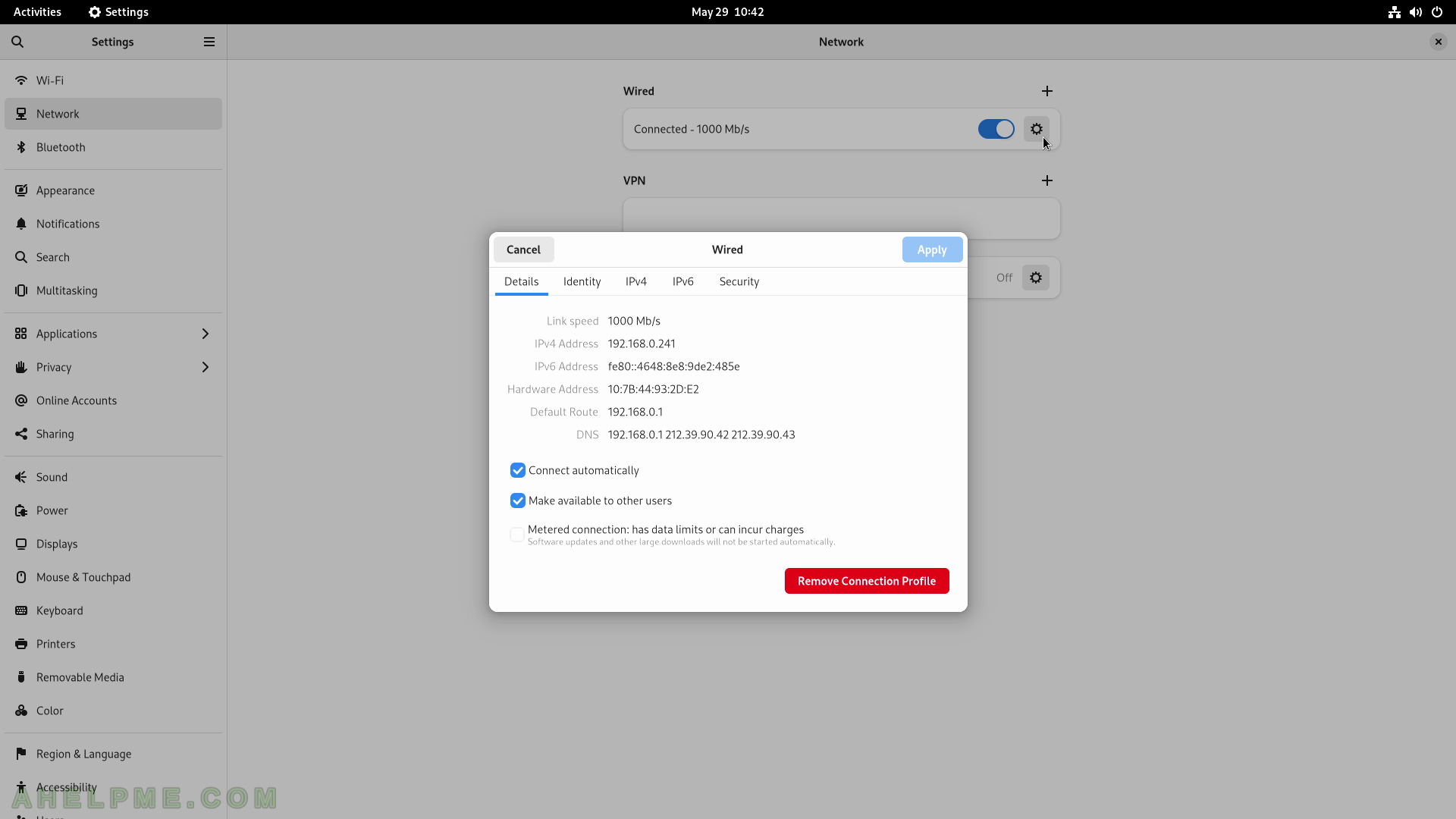 SCREENSHOT 102) Available Bluetooth devices.
One bluetooth device found.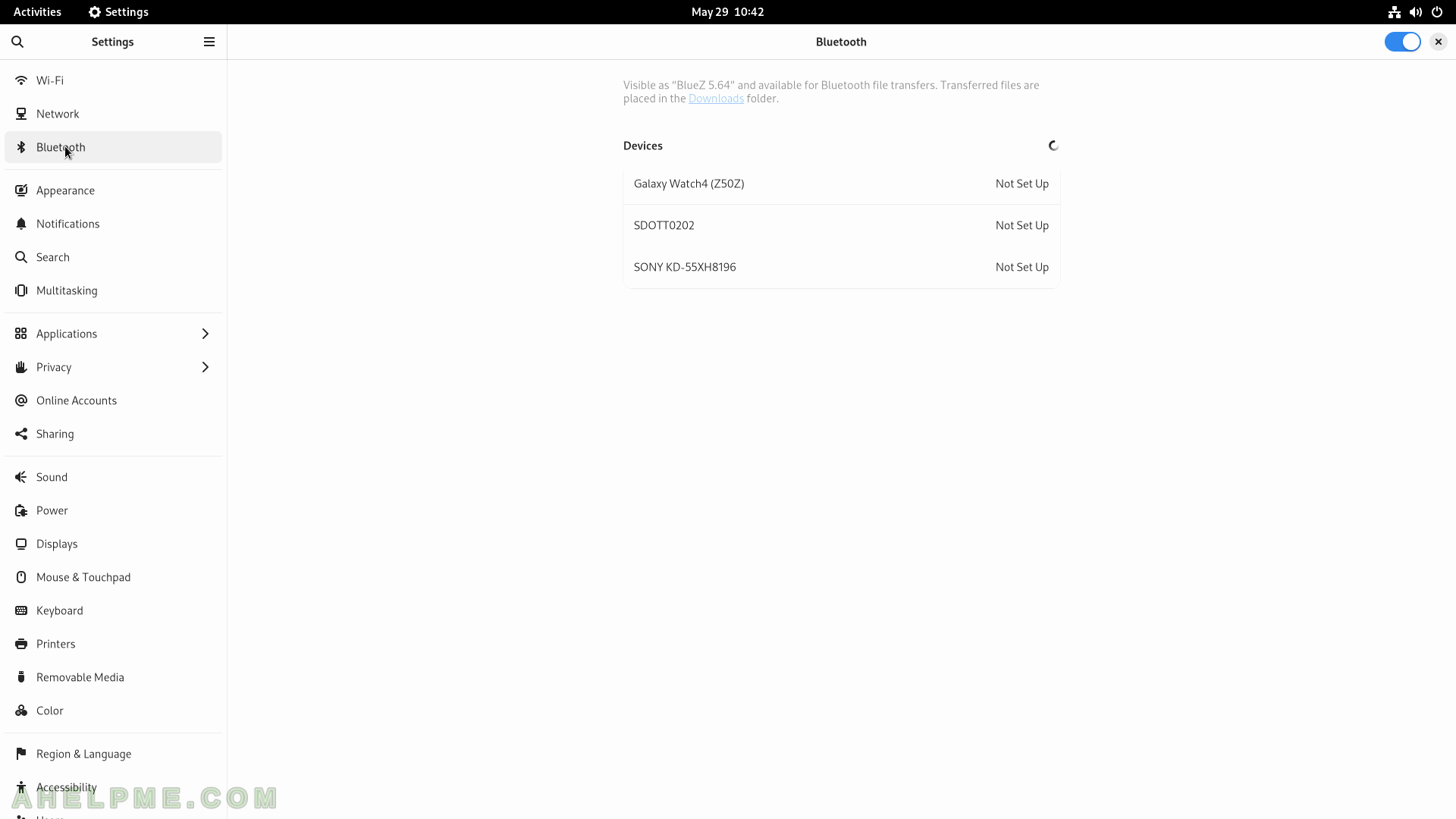 SCREENSHOT 103) Applications Settings Background images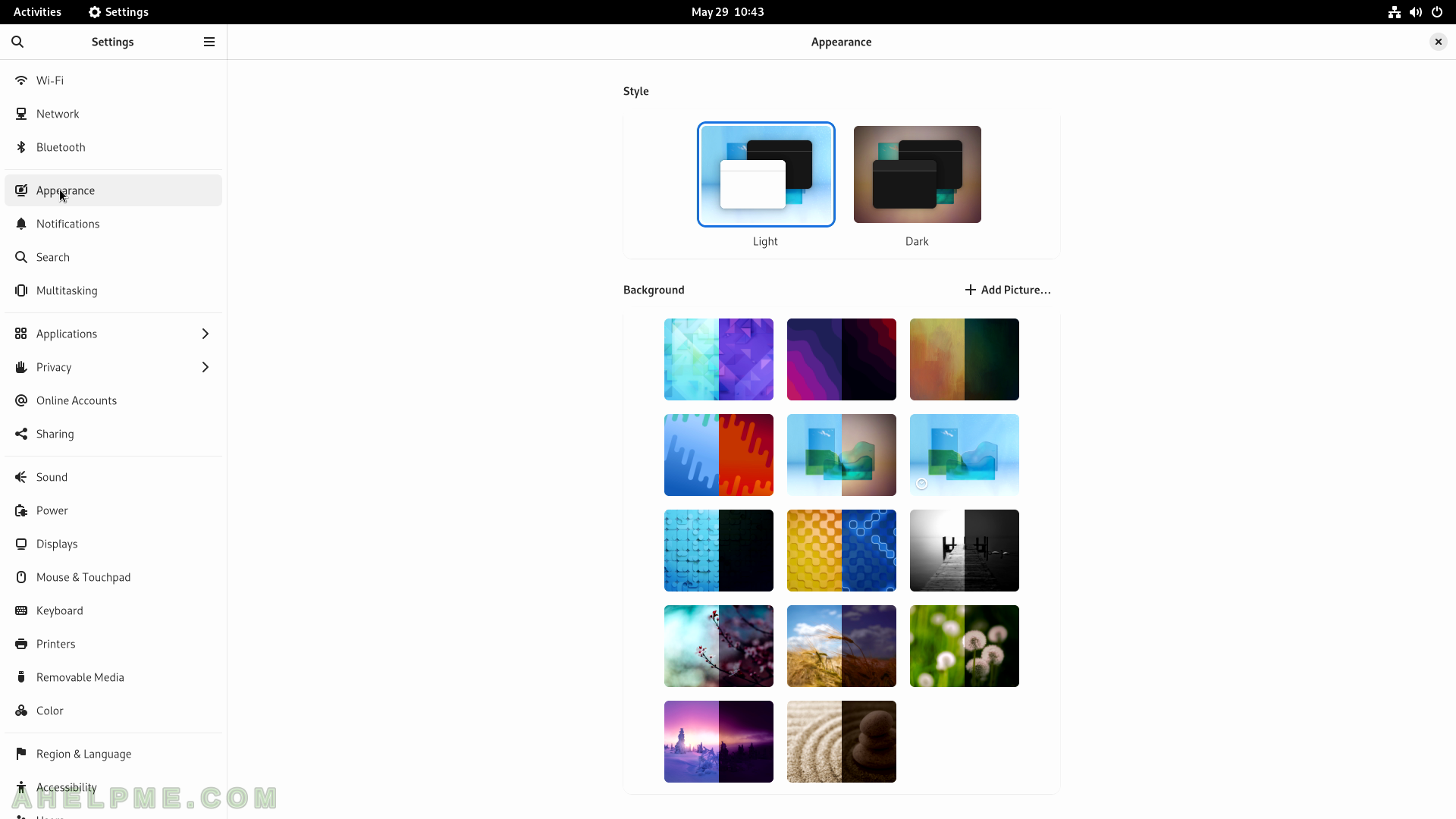 SCREENSHOT 104) Notifications of all applications.
Enable and disable the ability of an application to show notification to the user.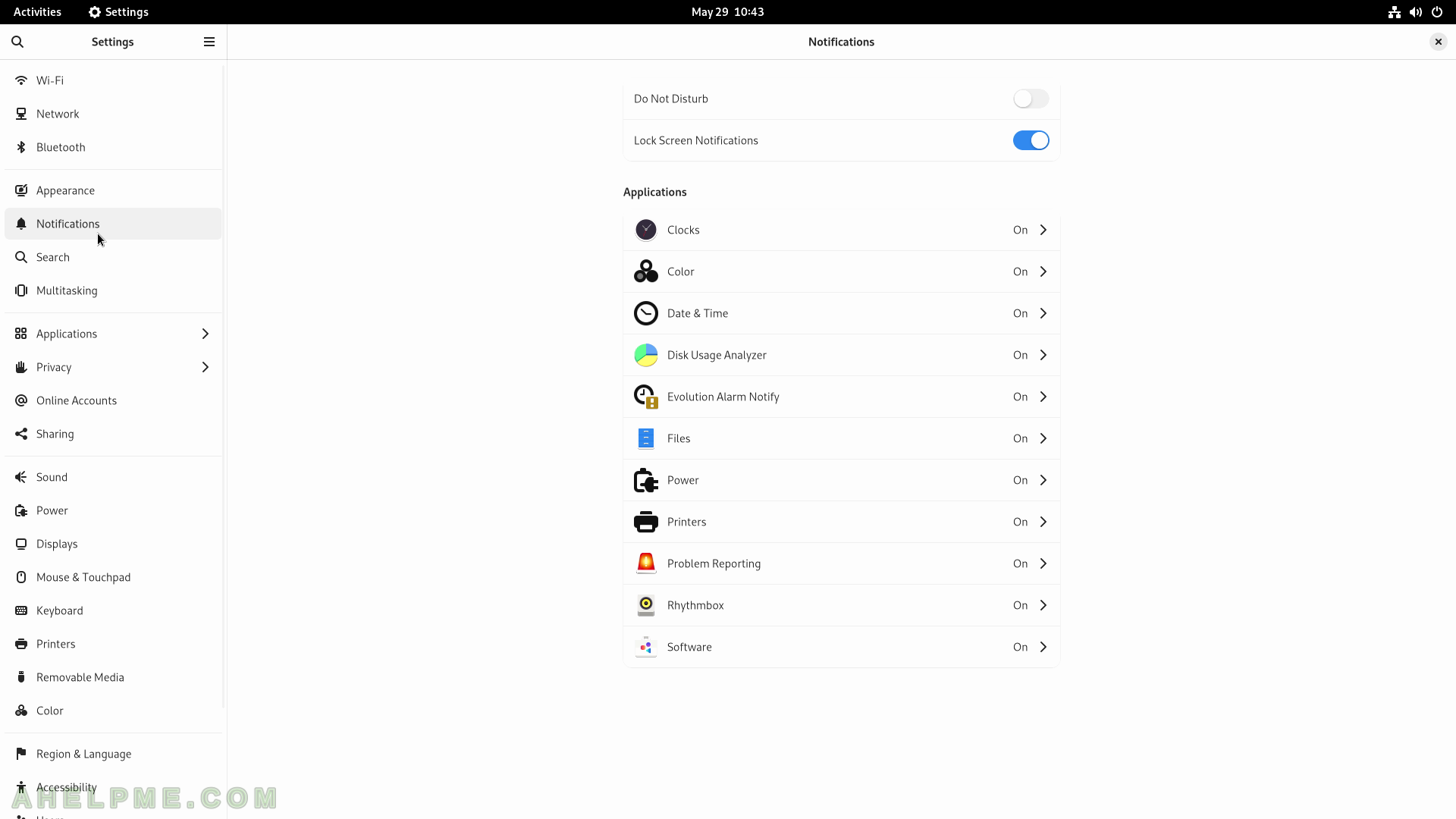 SCREENSHOT 105) The notification settings of the Files application.
Enable and disable notifications, Sound Alerts, Notification Popups, Show Messages Content in Popups, Lock Screen Notifications and Show Message Content on Lock Screen for Files applications.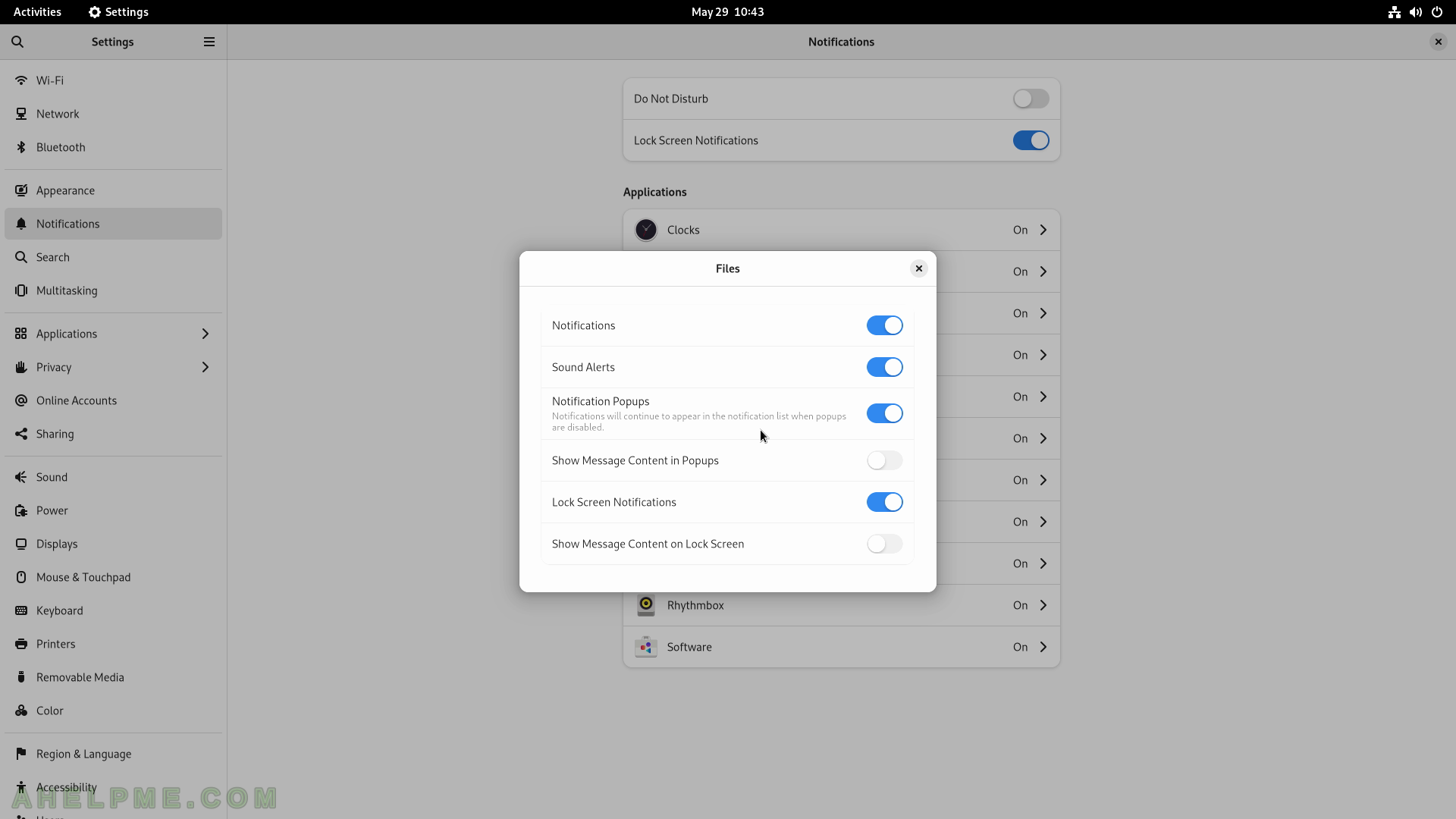 SCREENSHOT 106) Which search results shows in Activities Overview.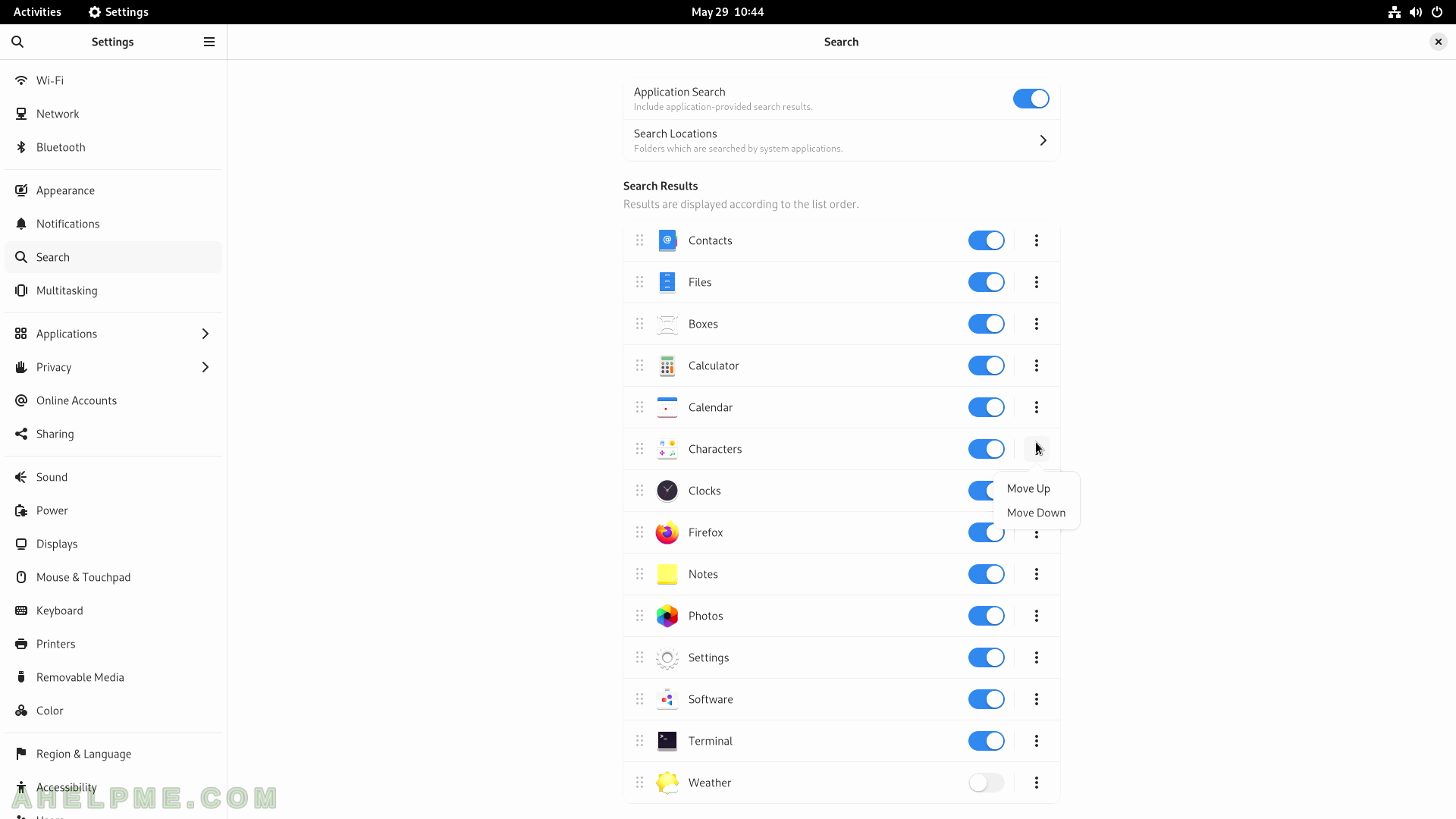 SCREENSHOT 107) The behaviour of the Gnome Shell in term of hidden functionality for different screens, workspace and multiple monitors and desktop activities.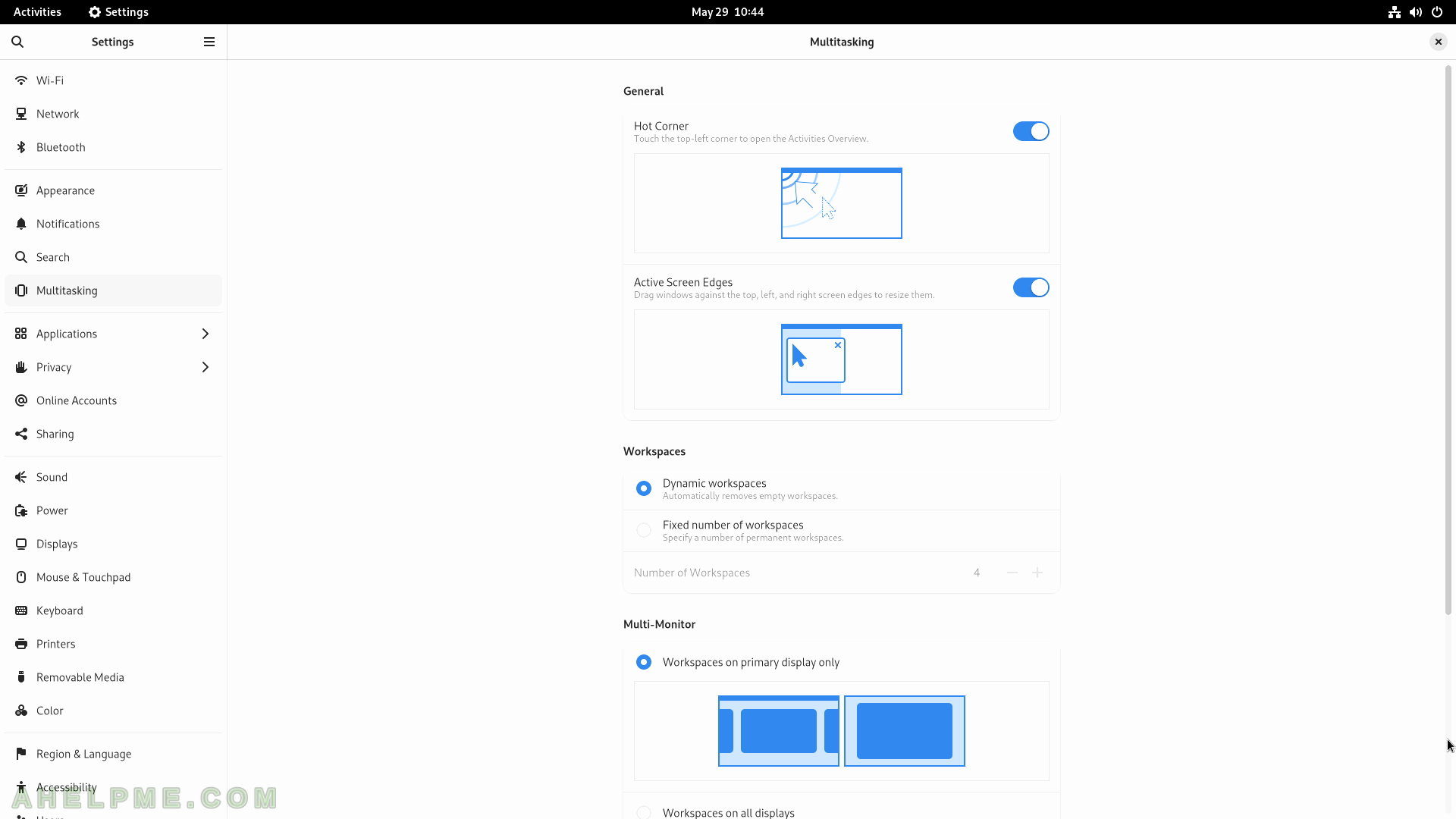 SCREENSHOT 108) More options available to ease the multitasking workflow.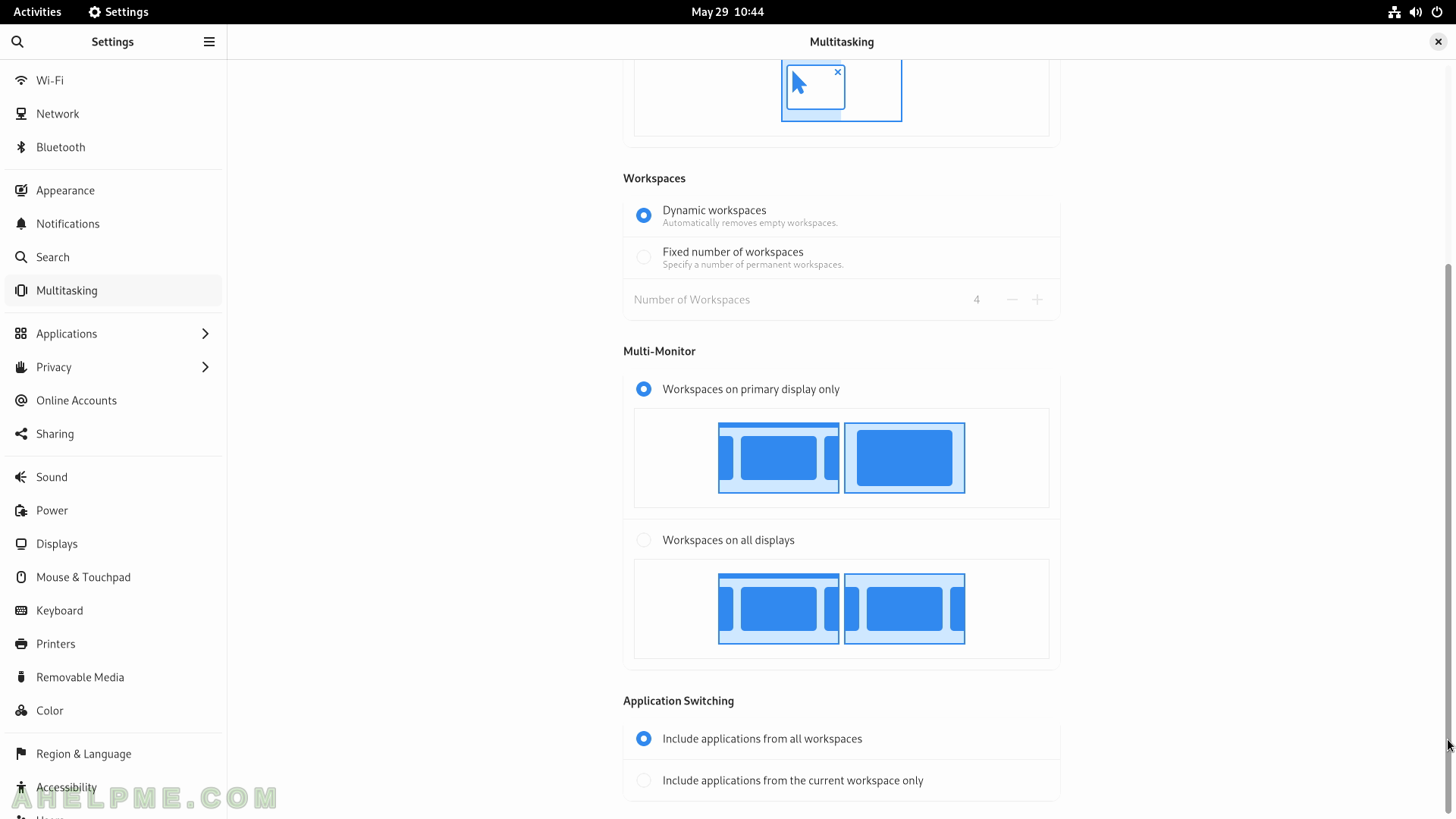 SCREENSHOT 109) System features used by the applications.
Each applications is included with its integrated part in Gnome. For example, the notifications showed here. Most of the application includes here only notifications, but some application may have additional options and settings to tune them like the search.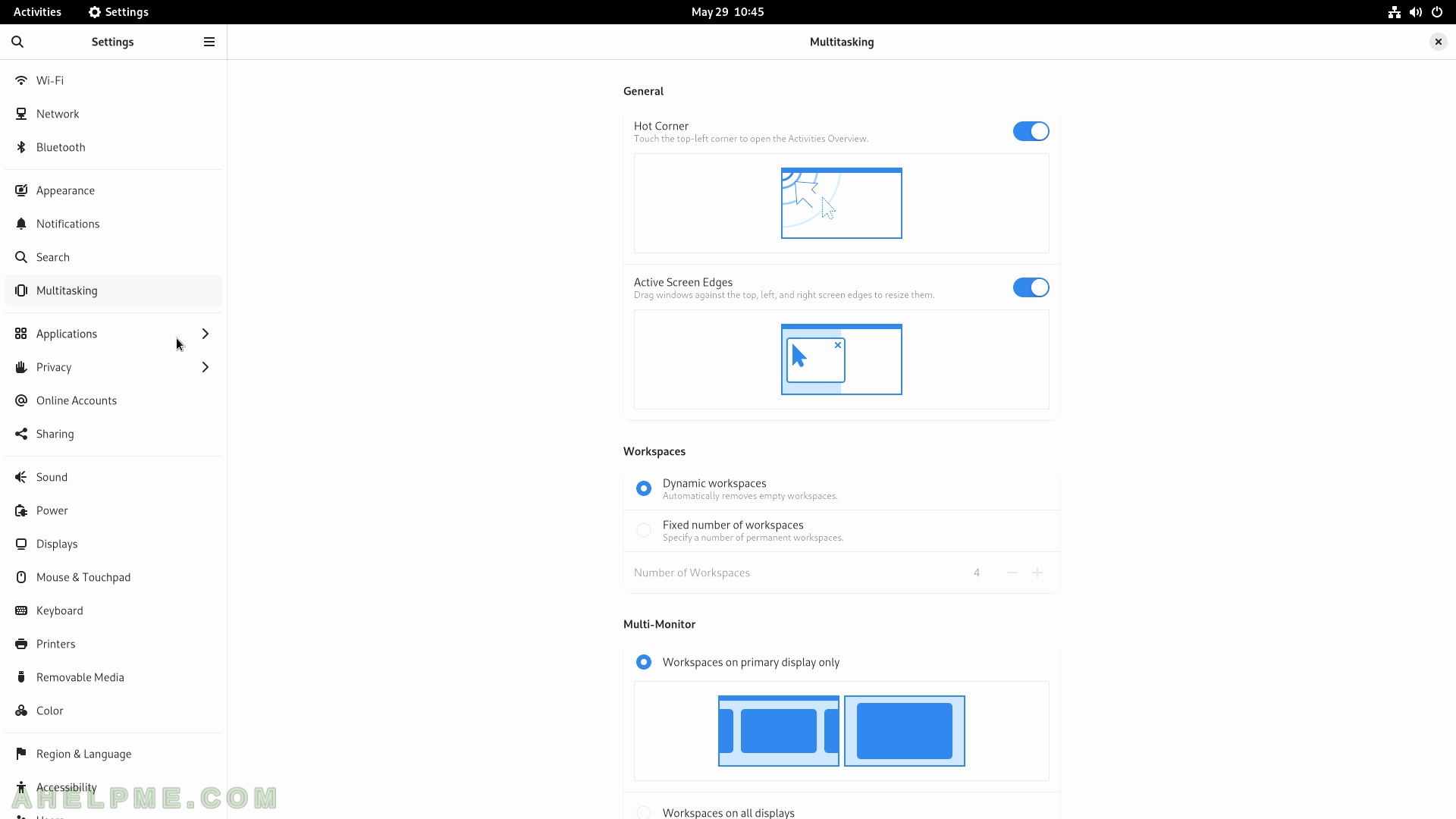 SCREENSHOT 110) The options for the Boxes – notification and search.
Click on "View Details" for more information about the Boxes application.