SCREENSHOT 121) Thunderbolt Privacy settings.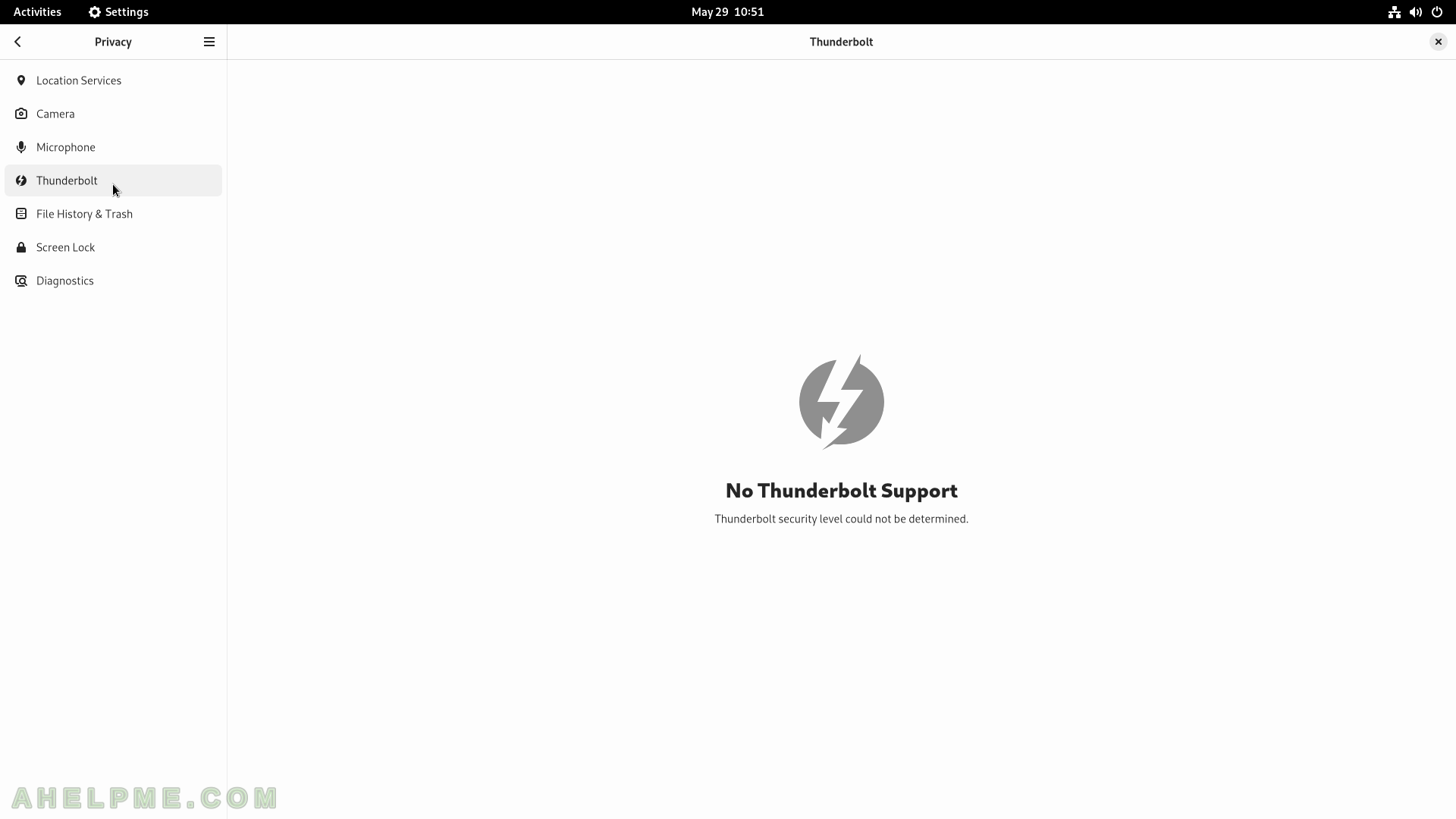 SCREENSHOT 122) File history service keeps a record of files the user have used for a period of time.
Mainly used for e better searching. In this section, the time to keep the files in the trash, could be changed. By default, the files in the trash are kept 30 days.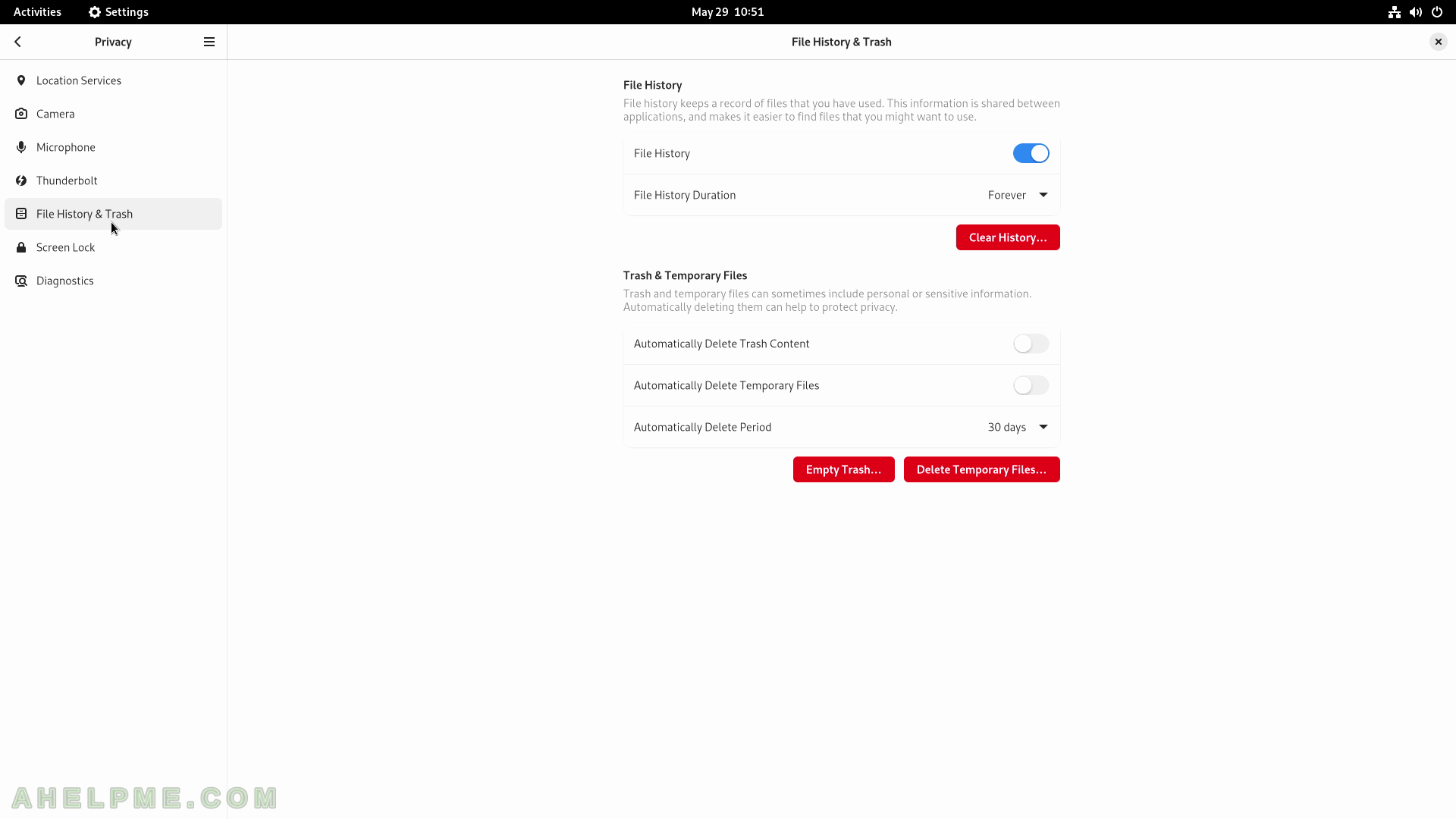 SCREENSHOT 123) Screen Lock – automatically locking the screen when there is a period of user inactivity to prevent others from accessing this computer.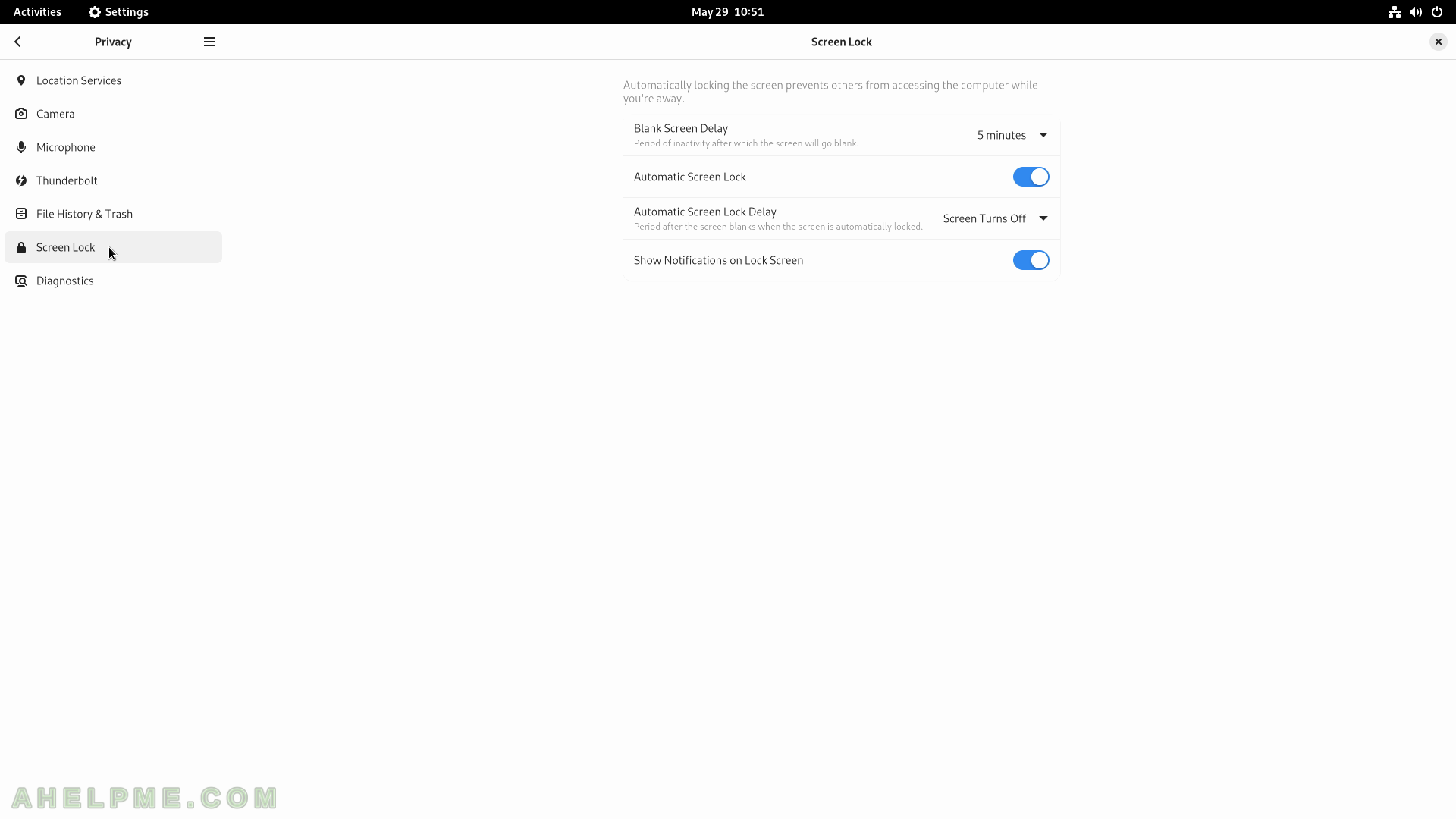 SCREENSHOT 124) Problem reporting – whether this service to send reports to Fedora Linux on problems or not.
In general, it is better to send technical reports on errors, that's way the future version of the Fedora may become more stable and secure.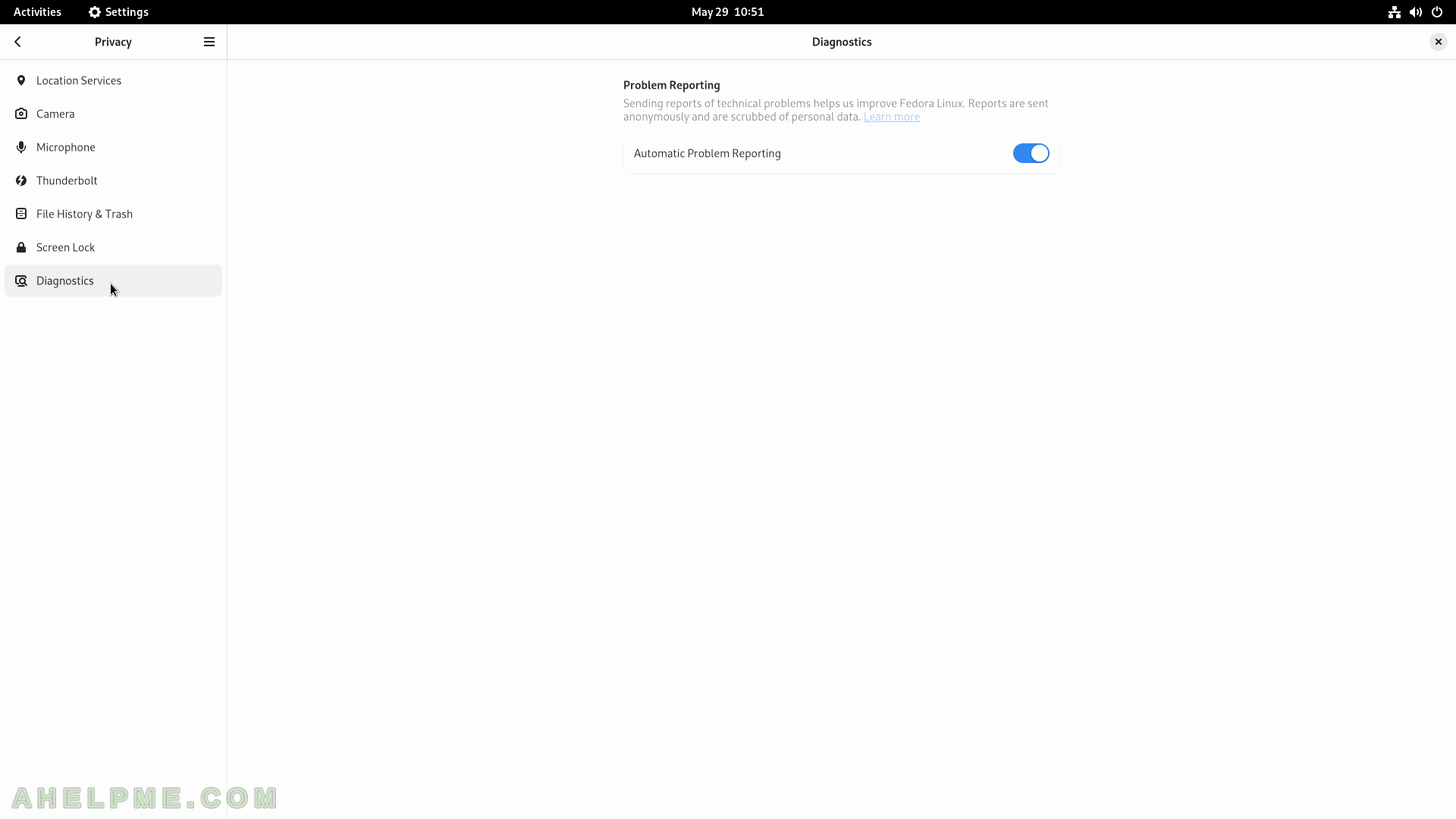 SCREENSHOT 125) Cloud and email services integrated in Fedora Linux.
Fedora 36 Workstation supports Google, Nextcloud, Microsoft, Flickr, Foursquare, Microsoft Exchange, Fedora, IMAP and SMTP services, Kerberos and etc.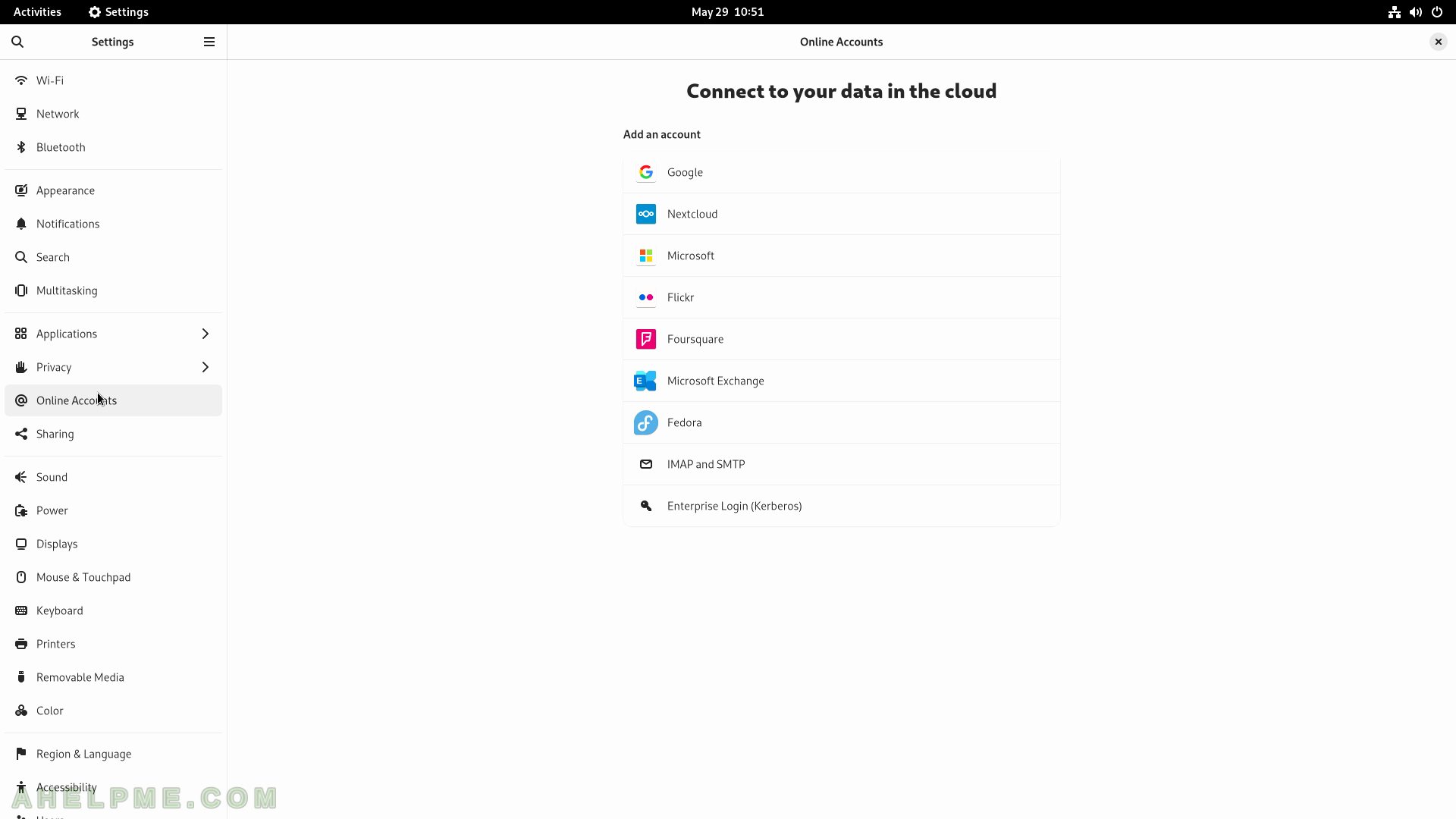 SCREENSHOT 126) Four types of sharing are available – File Sharing, Remote Desktop, Media Sharing (share images and video) and Remote Login.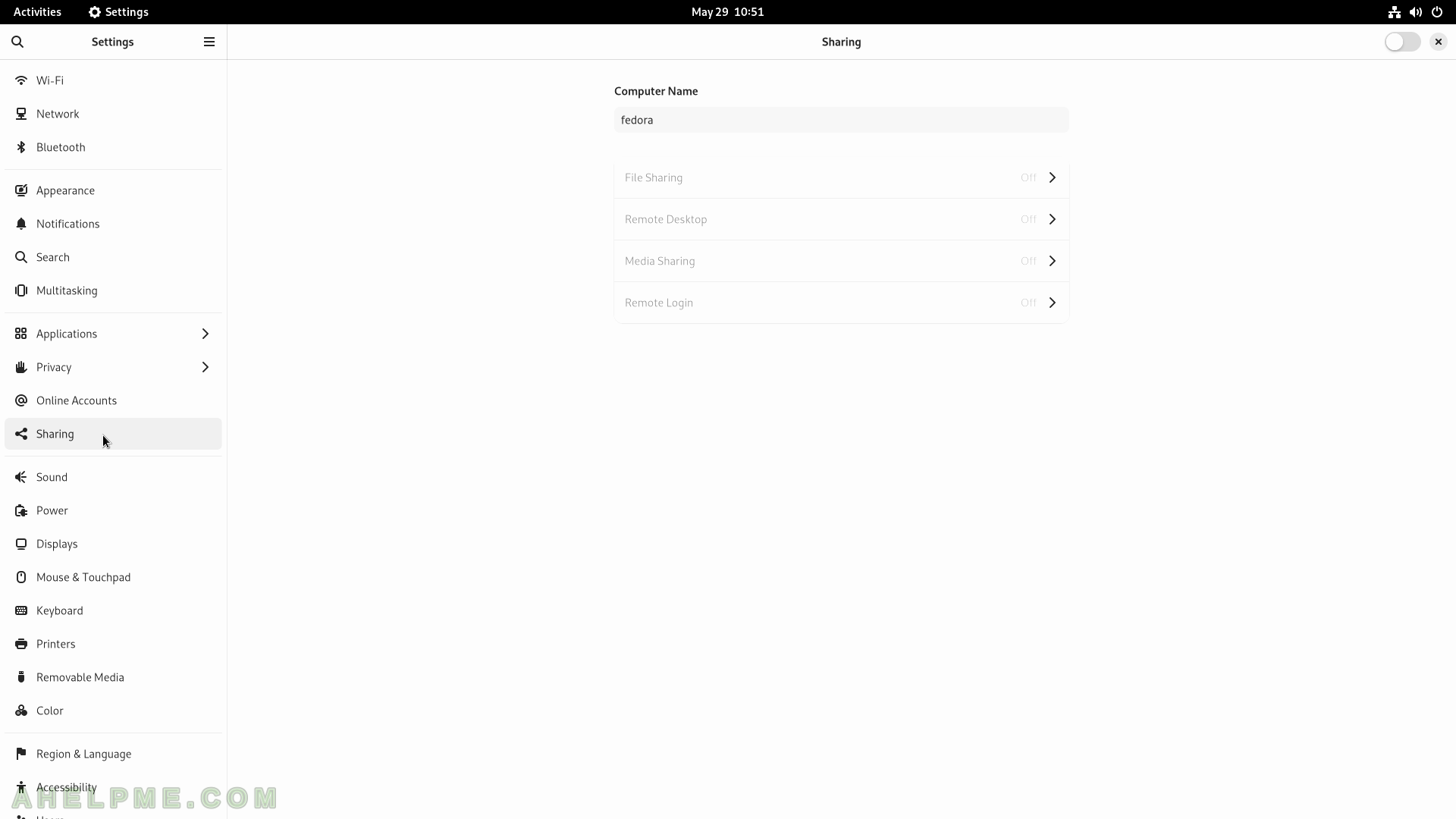 SCREENSHOT 127) Sound system configuration.
System volume, Volume Levels, Input and more.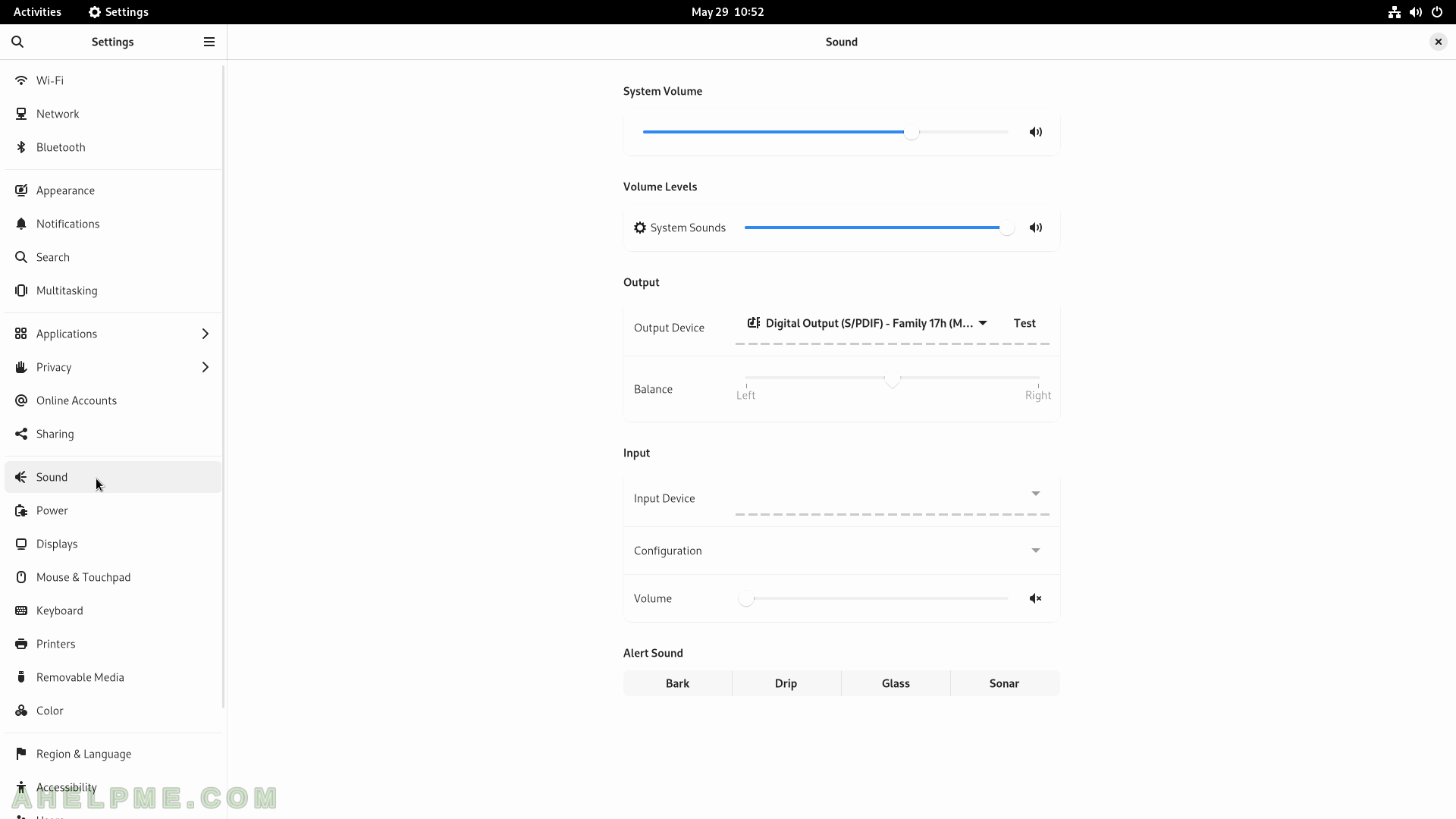 SCREENSHOT 128) Devices, Power Saving – what to do in the different levels.
Suspend and Power mode. Some devices like mouses and keyboards, which supports power reporting may also be configured.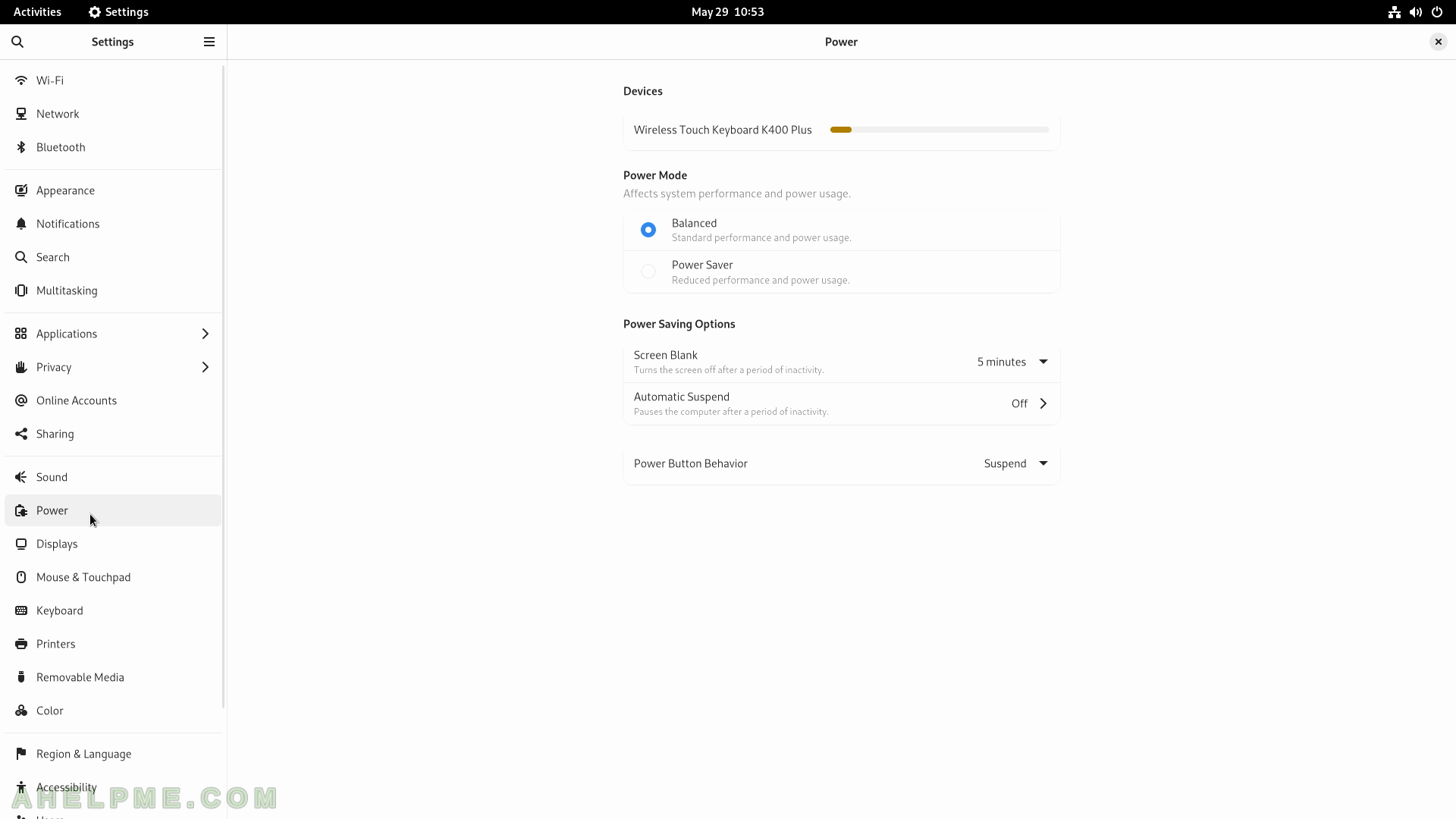 SCREENSHOT 129) Display – orientation, resolution, refresh rate and Scale.
Night mode configurations.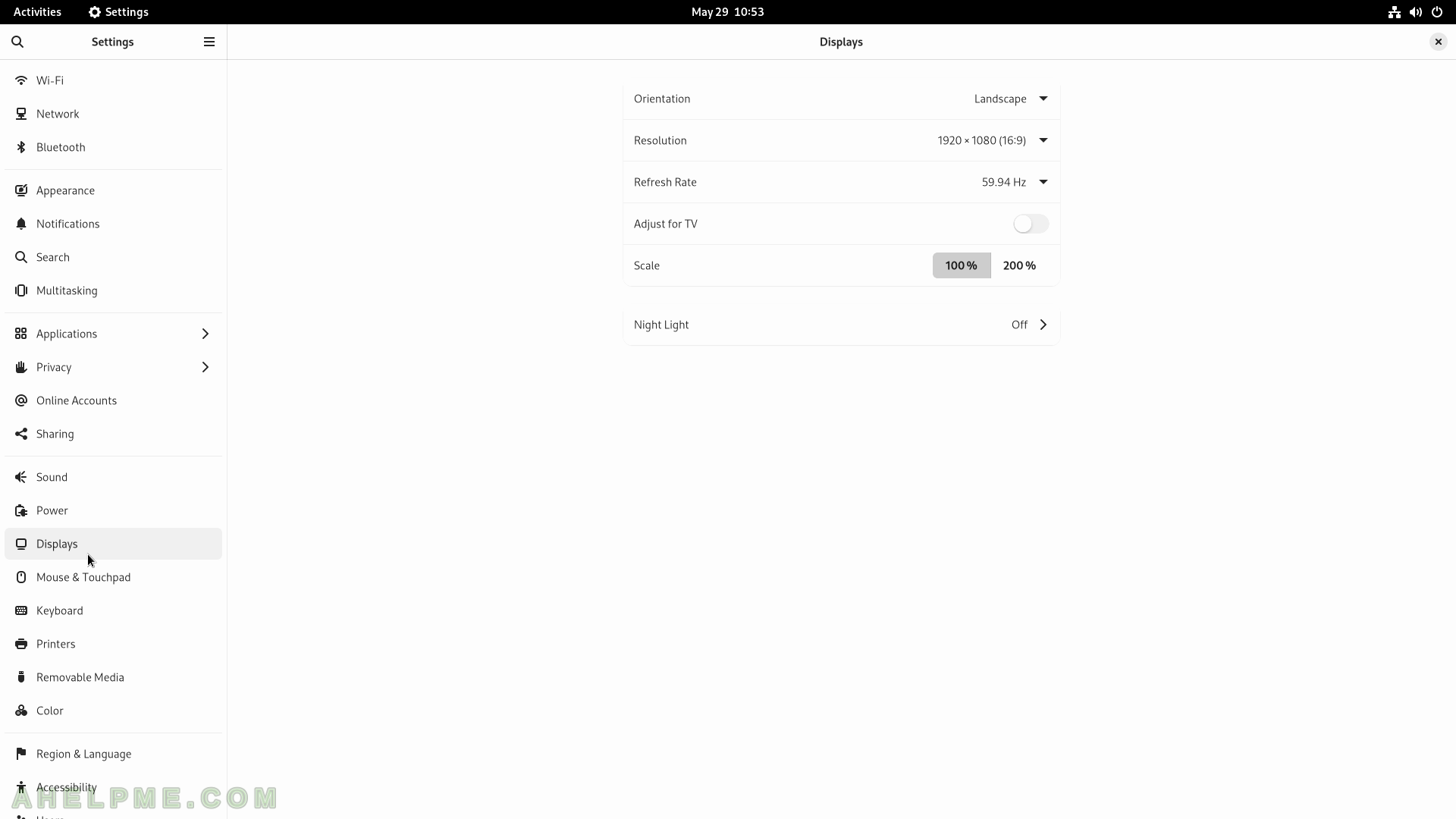 SCREENSHOT 130) Settings like Primary Button – left or right. Mouse – the mouse speed and more.