SCREENSHOT 141) The current user information and password change.
This settings page could be used to add users, too. To add users an administrative account is needed.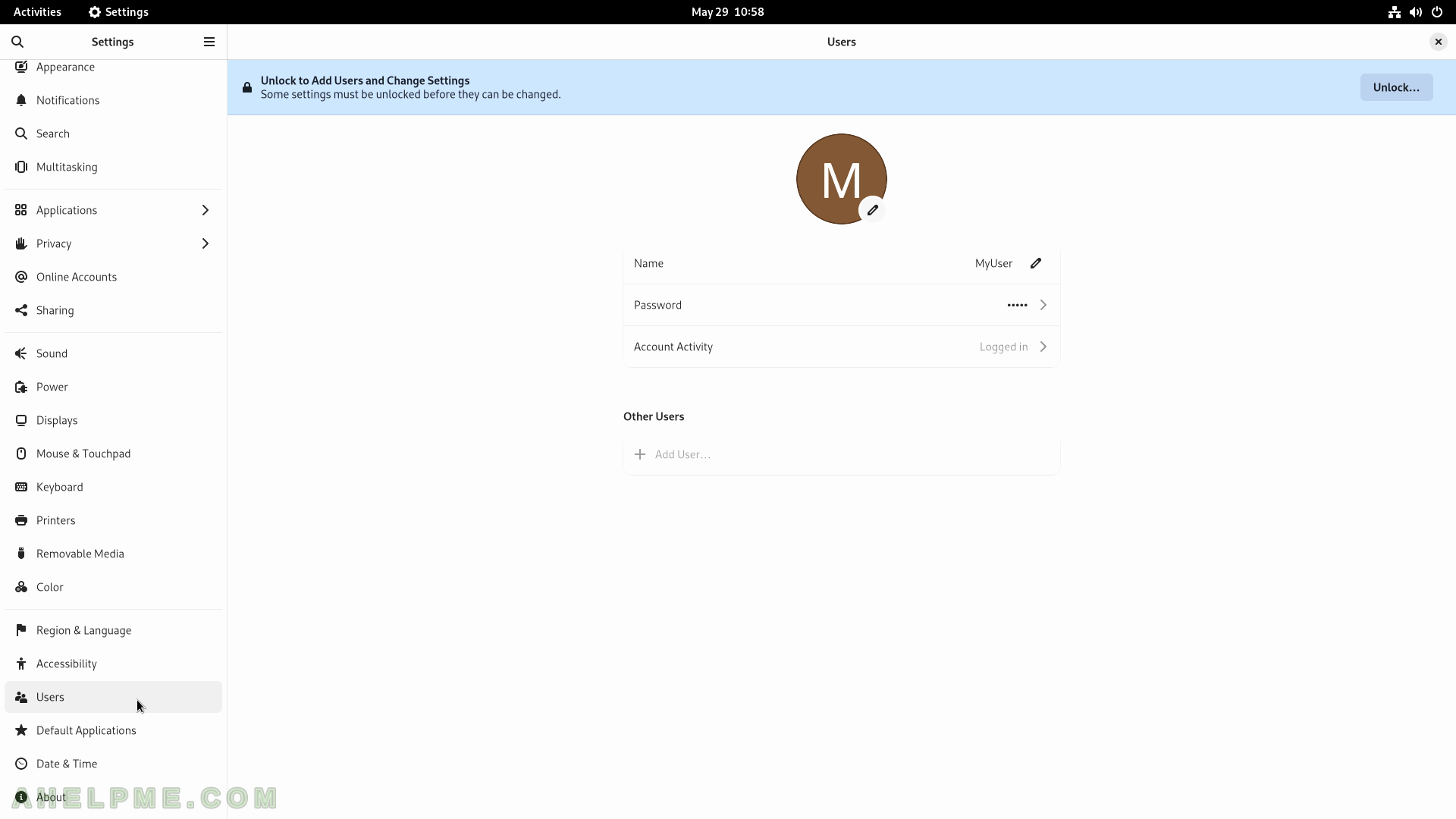 SCREENSHOT 142) Default Applications associated with Web – Firefox Web Browser, Mail – none, Calendar – Calendar, Music – Rhythmbox, Video – Videos (video player), Photos – Image Viewer.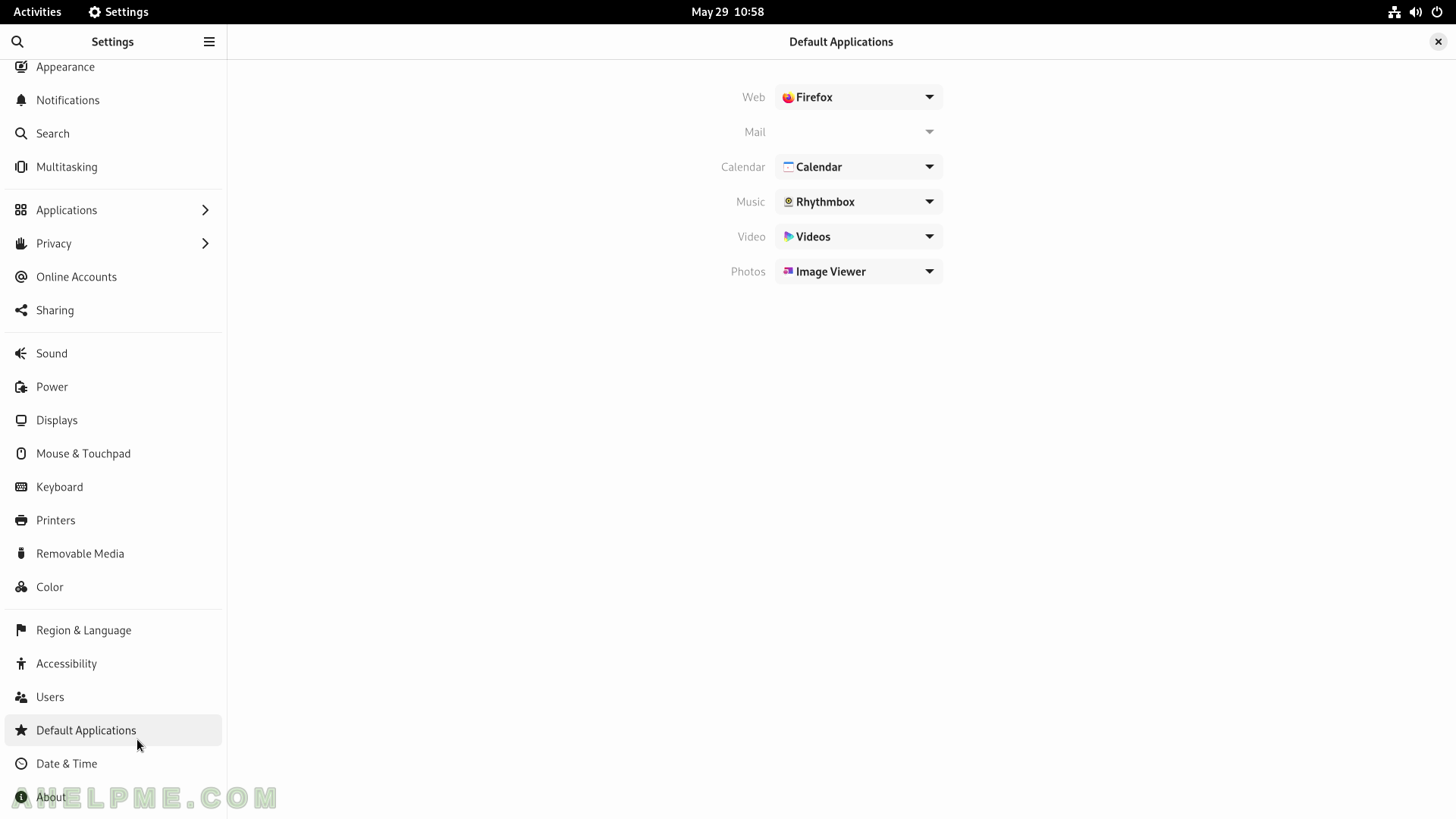 SCREENSHOT 143) Automatic time syncronzation, Time zone, Time Format – 24h or AM/PM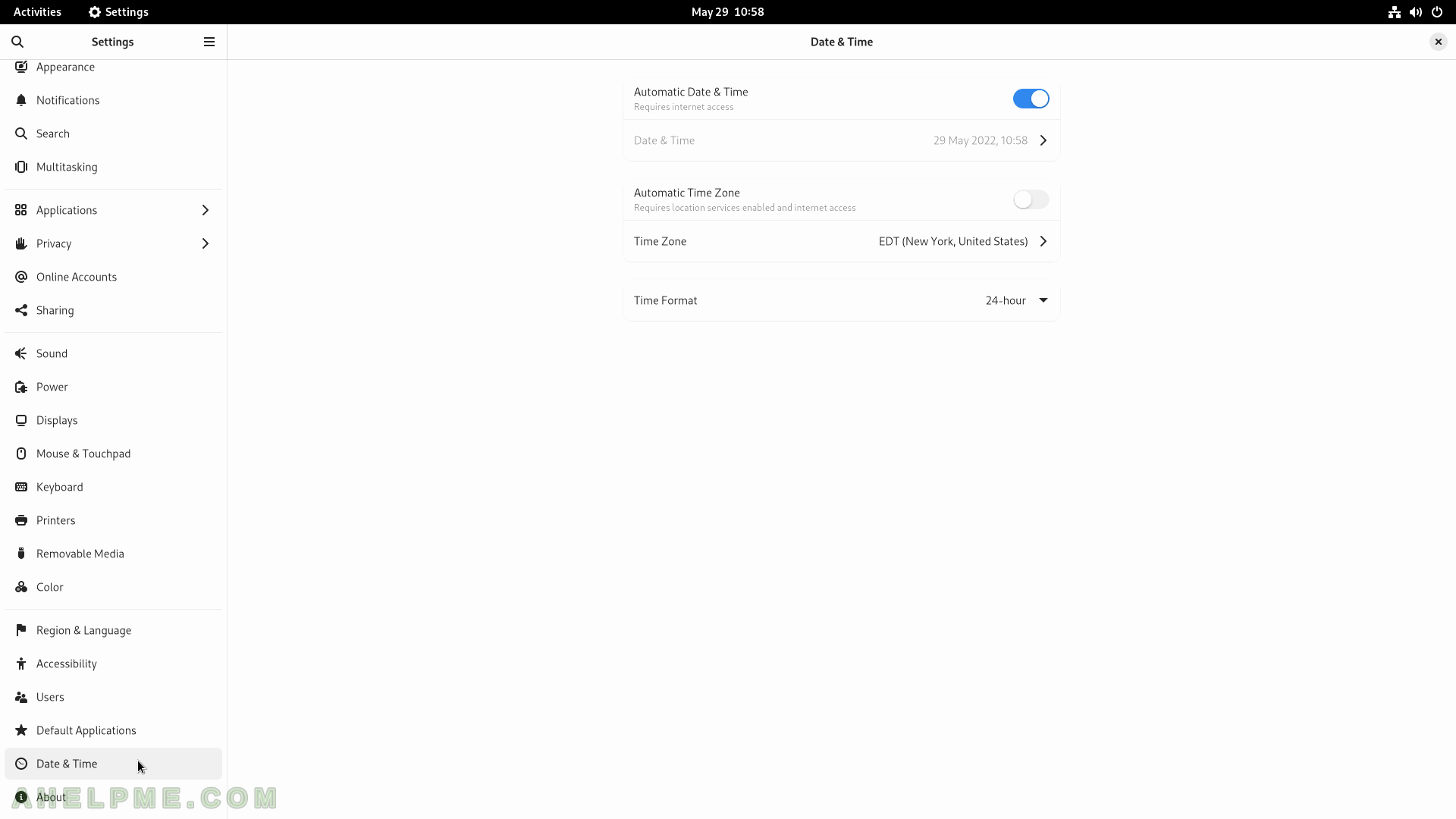 SCREENSHOT 144) Timezone selection.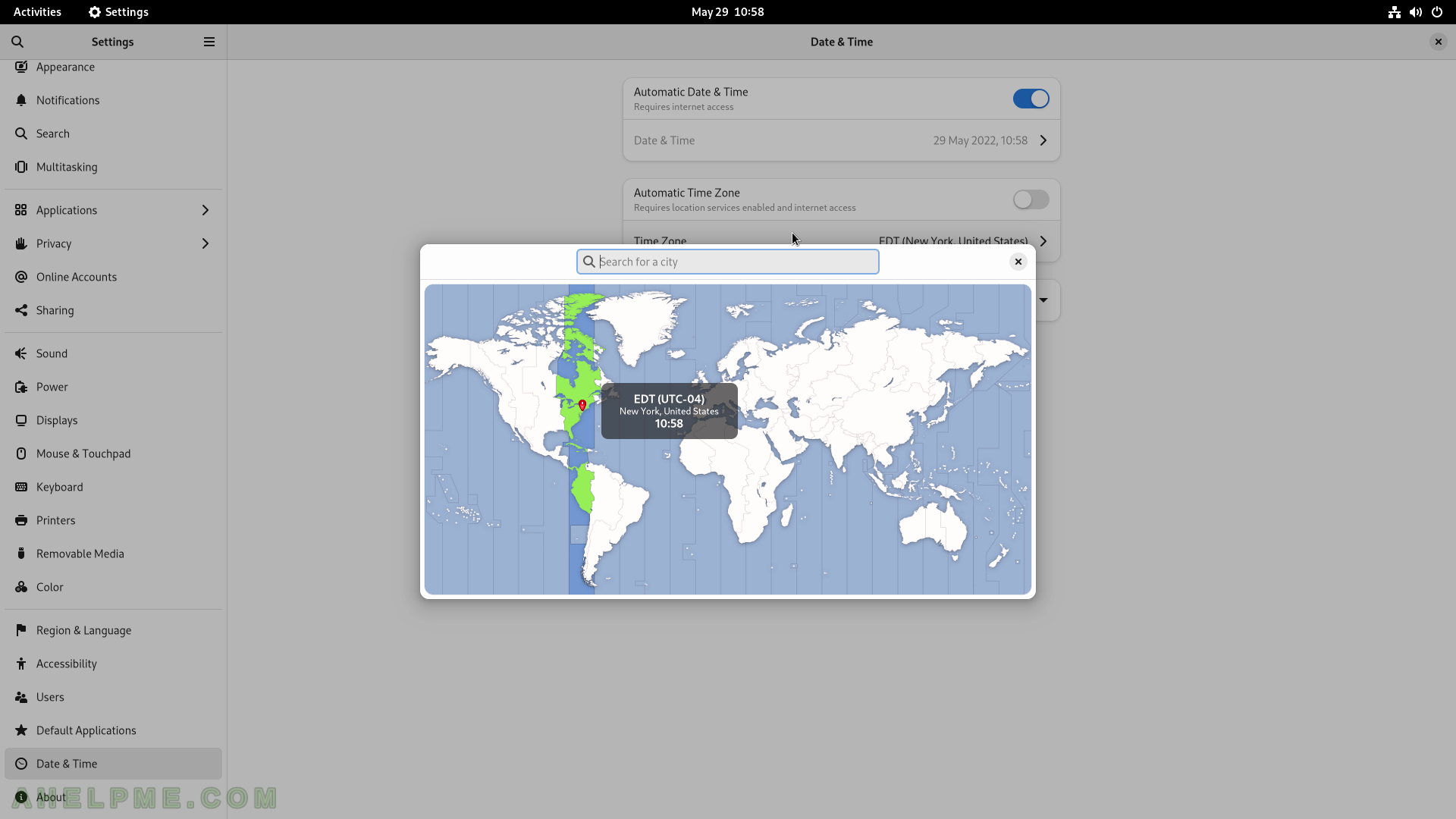 SCREENSHOT 145) Brief software and hardware information and software version of GNOME 42.1.