Changing the default file association in modern KDE Plasma Desktop under any Linux Distribution is pretty easy. Here are couple of screenshots how easy is to change the default file association to open a PNG file with different application. Sometimes the default application to open a file may not be convenient for the user or just the Linux Distribution did not change it when installing a new application.
For example, in the sample workstation, the PNG file is meant to be open with the KDE KolourPaint, which is good for simple image manipulation, but not to view multiple images in a series.
SCREENSHOT 1) Launch KDE Plasma System Settings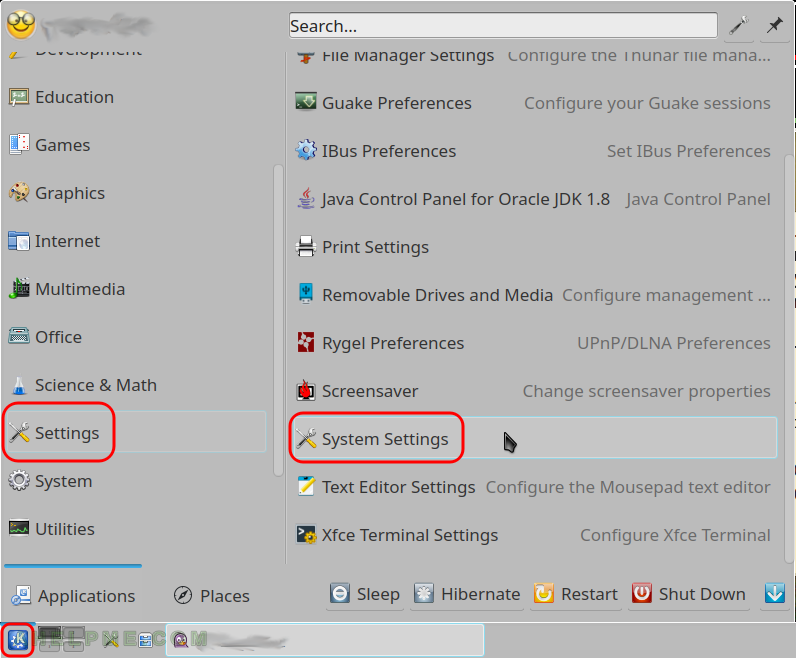 SCREENSHOT 2) The first page of the System Settings – Quick Settings
There is a section with the most used settings shortcuts.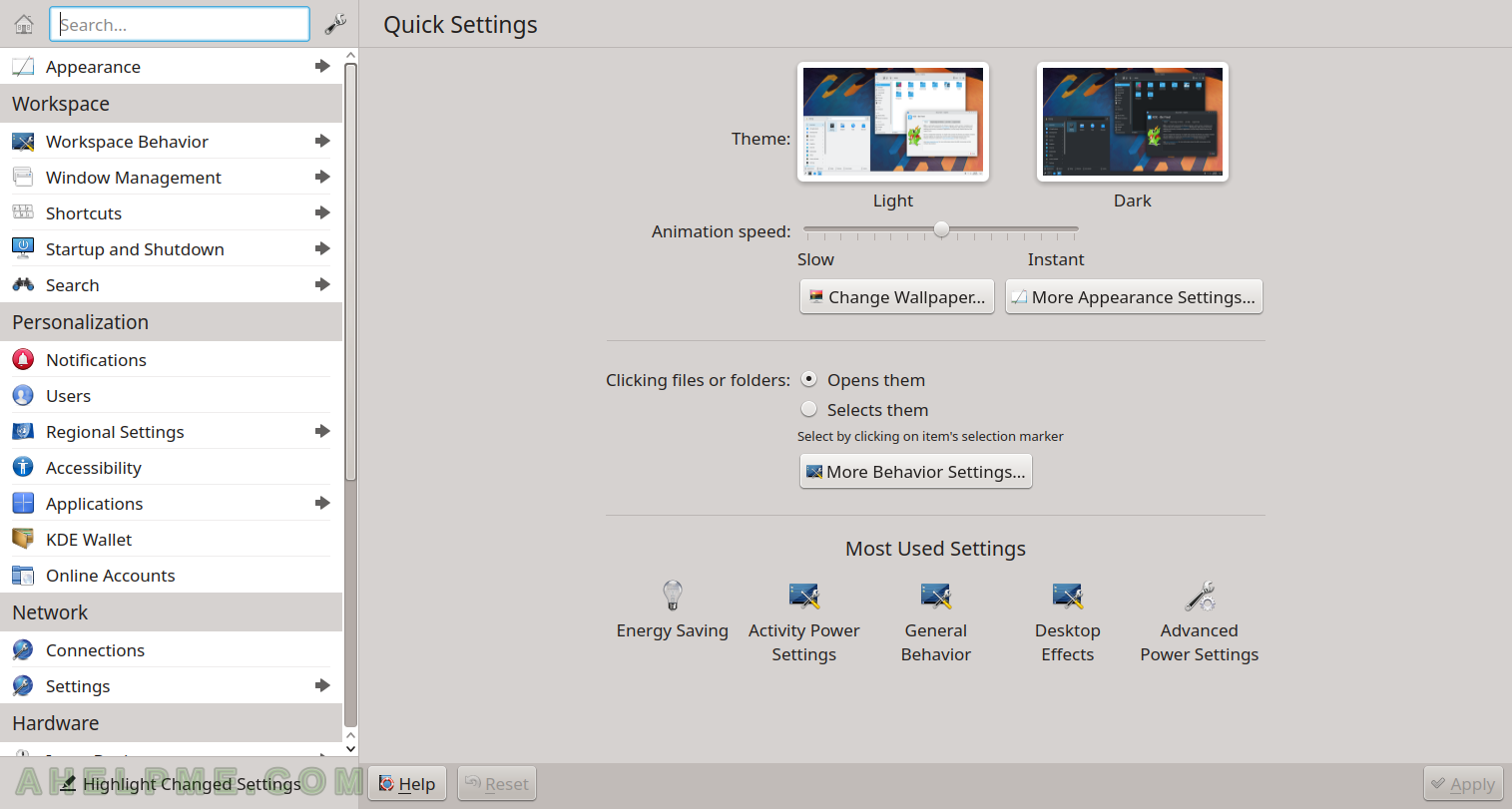 SCREENSHOT 3) Search in the System Settings' search box the "associ" (or the whole word association) to find the "File Association" sub-sector.
The "File Association" is under "Application" sector in System Settings, but typing a few letters immediately discovers the needed sub-sector.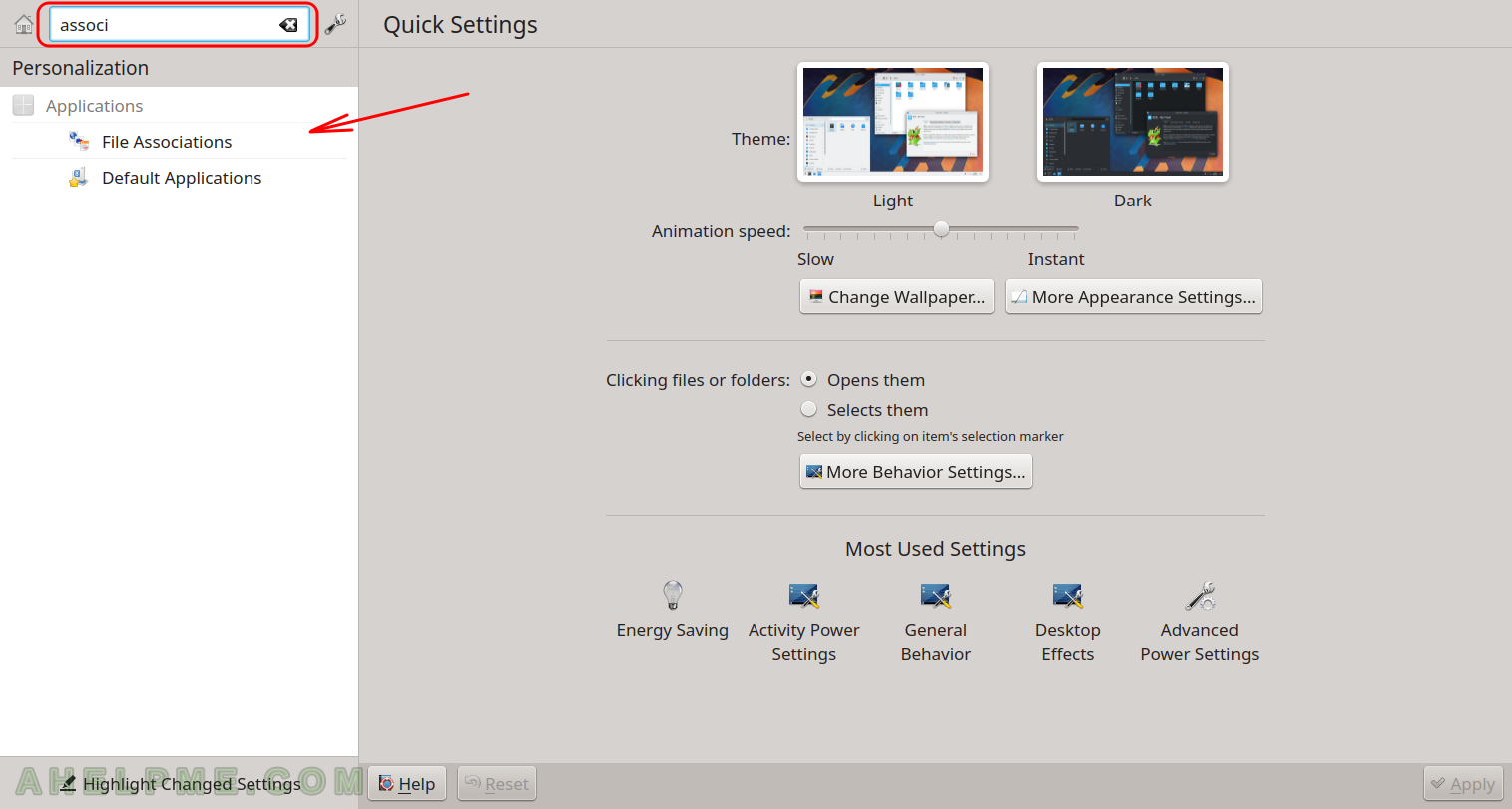 SCREENSHOT 4) Click on "File Association" to show the file association settings
The all known types are here in a tree.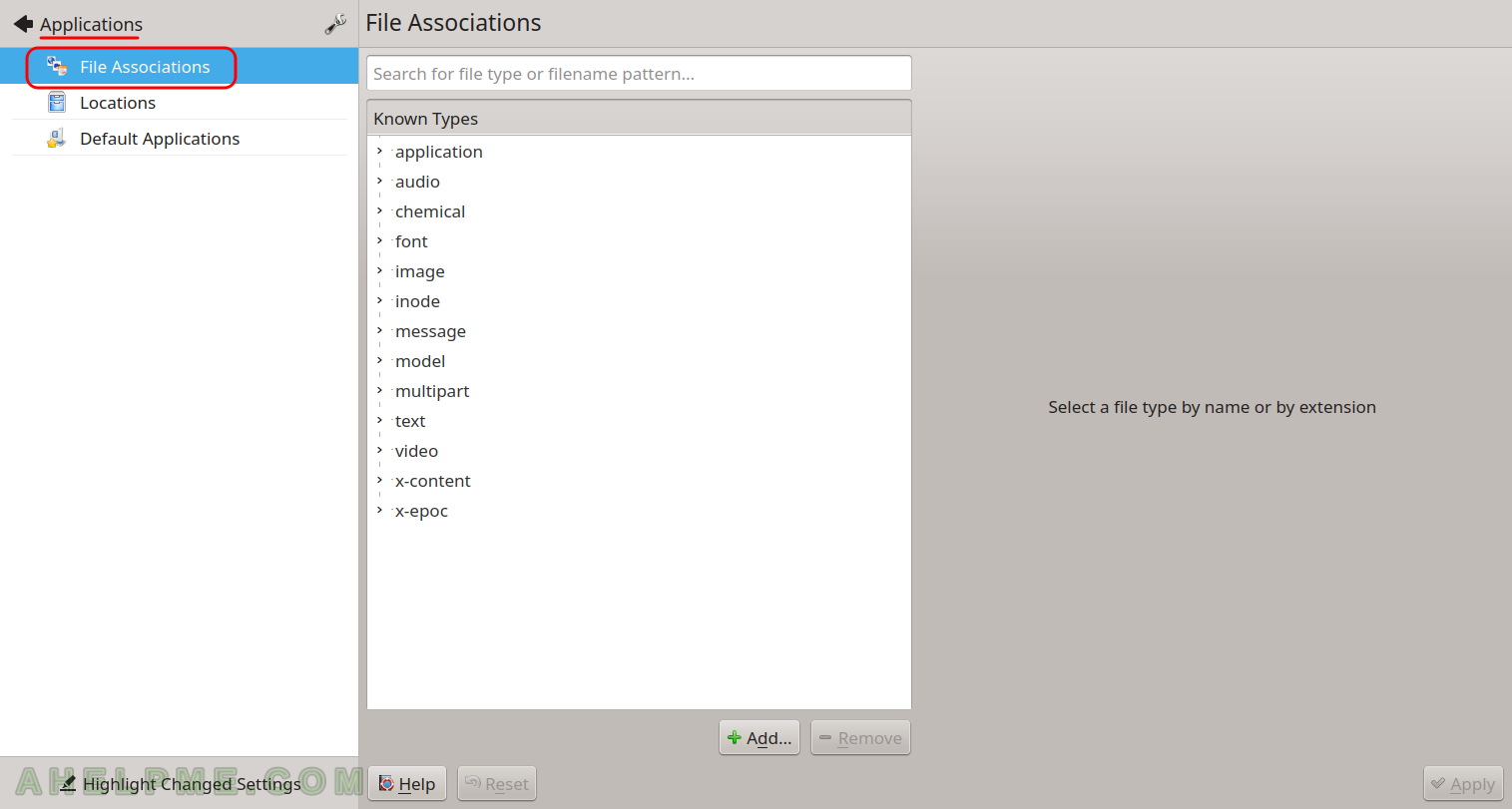 SCREENSHOT 5) Searching again by the type of the file extension – PNG immediately reveals the leaf of the known types tree.
Select the "png" by expanding the line first. On the right, there is the current "Application Preference Order". Mark the application name and use the buttons – Move Up, Mode Down, Add, Edit and Remove to change the settings.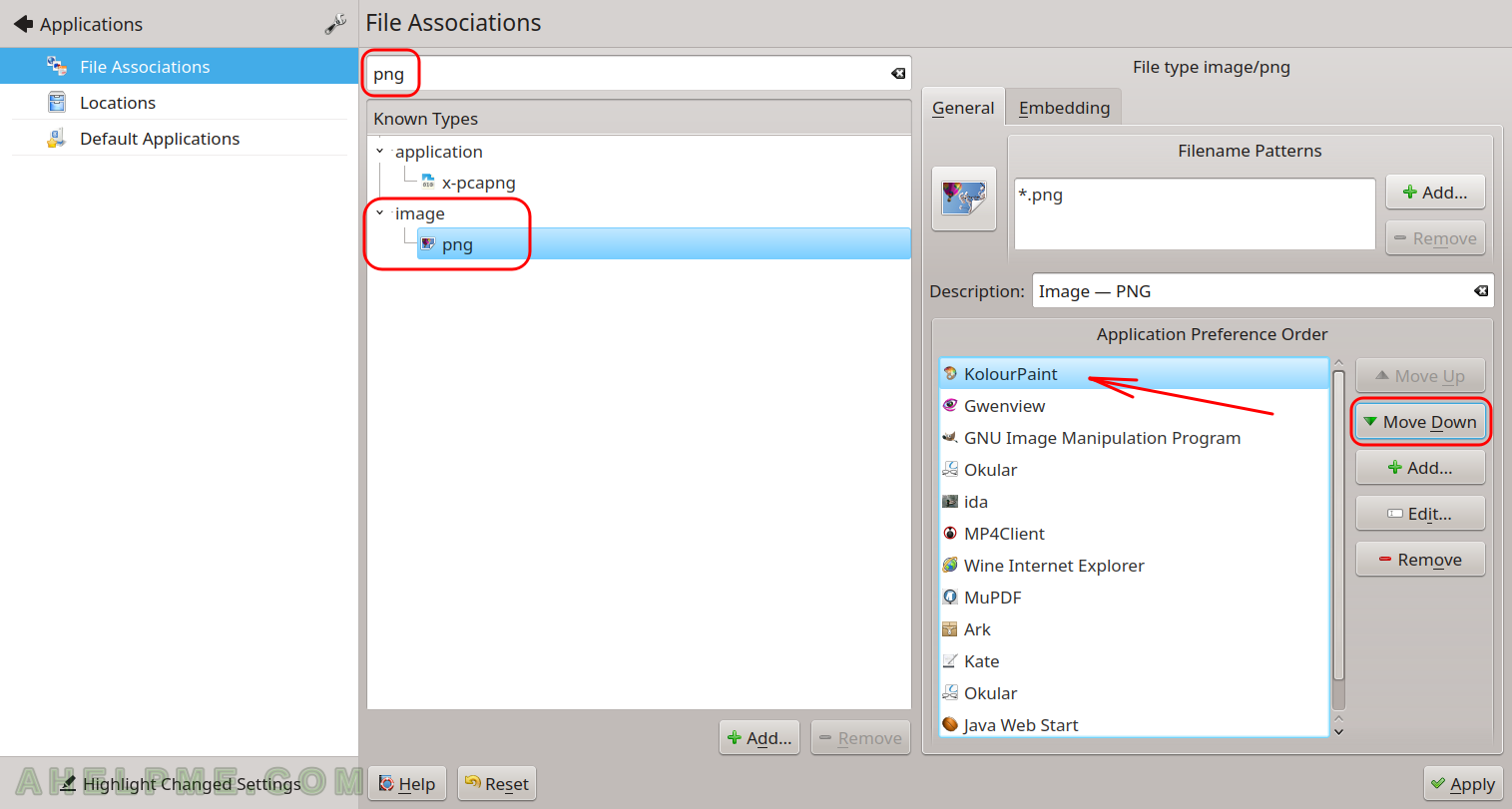 SCREENSHOT 6) Moving the Gwenview application to the top to be the first choice (the default) to open PNG image files.
Click on "Apply" to save the settings. The new setting will take effect immediately.