SCREENSHOT 41) Choose a driver from the list below.
Select Canon and click "Forward".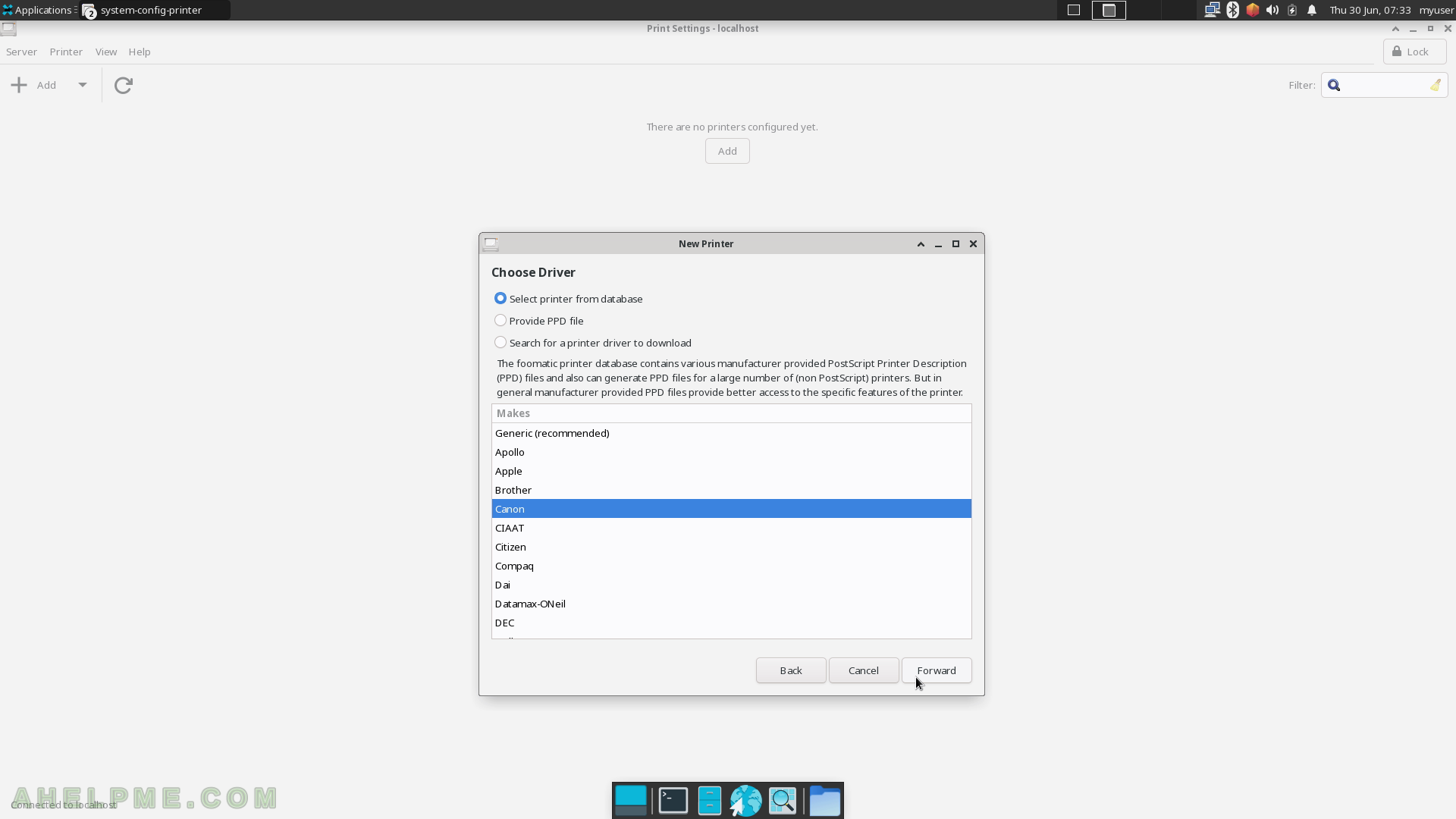 SCREENSHOT 42) Scroll down to the line with name G3020 and click on "Forward".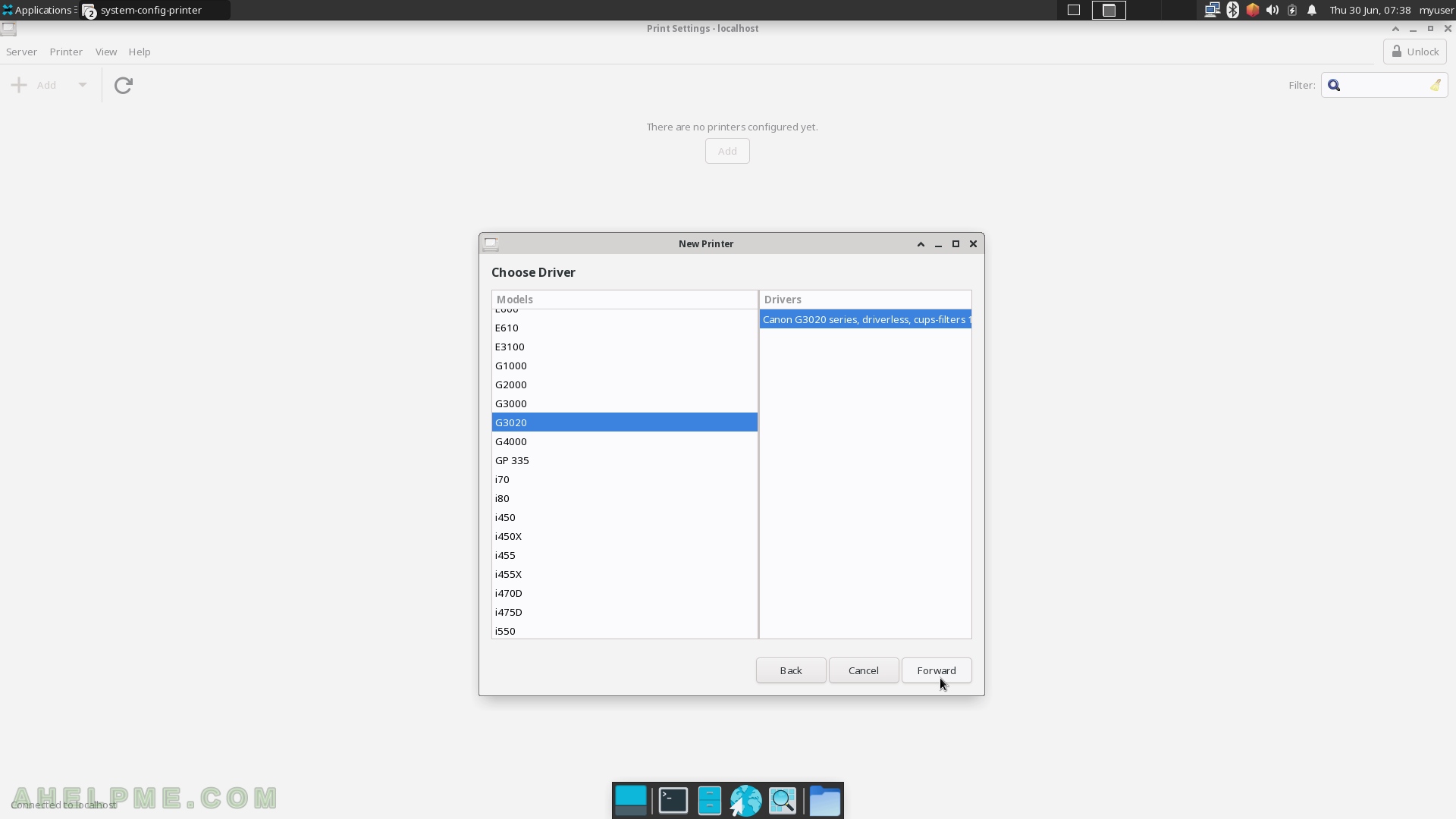 SCREENSHOT 43) Set a name and description of the current printer.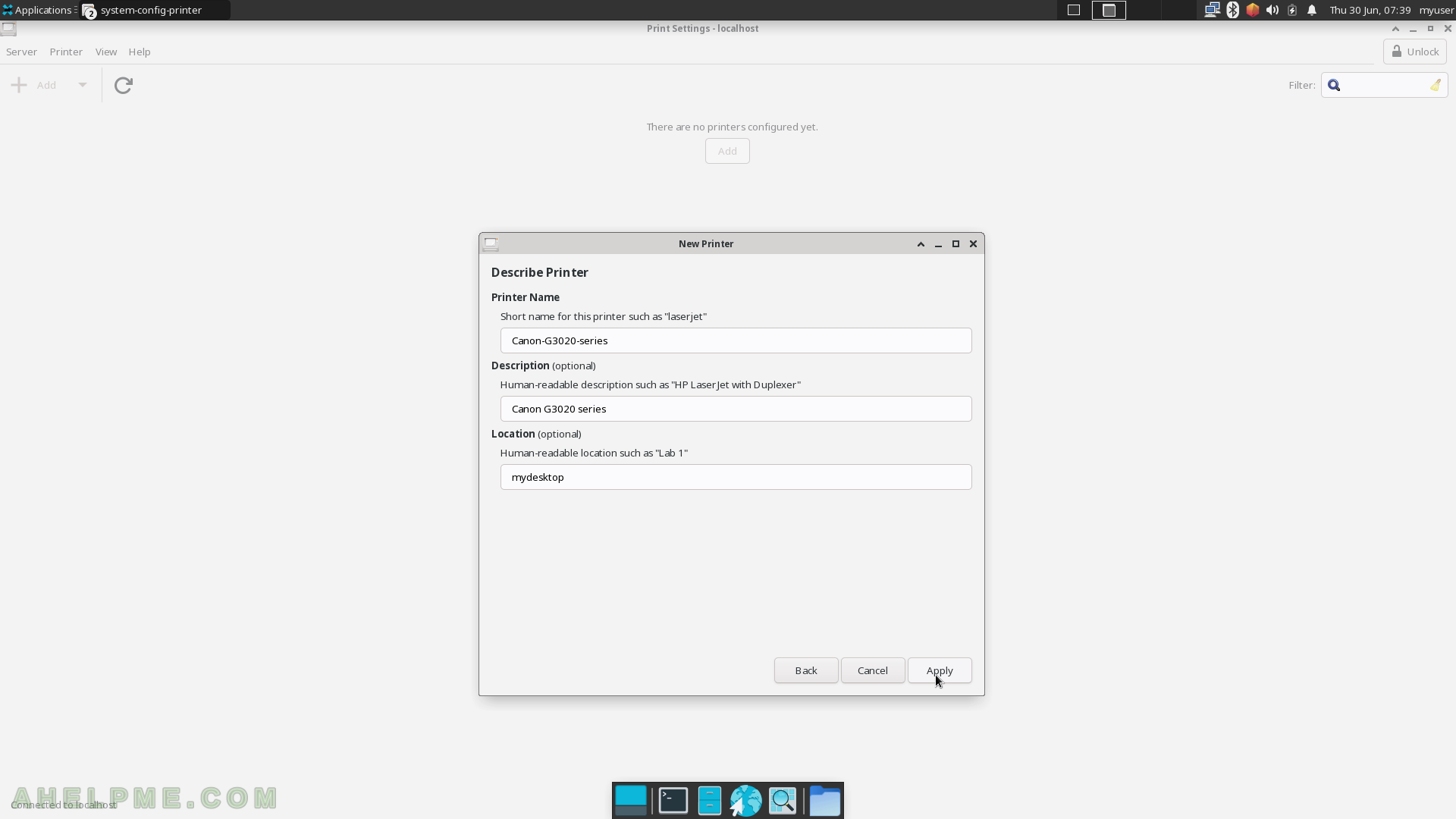 SCREENSHOT 44) Authentication required from the administrative user is required to save the new printer.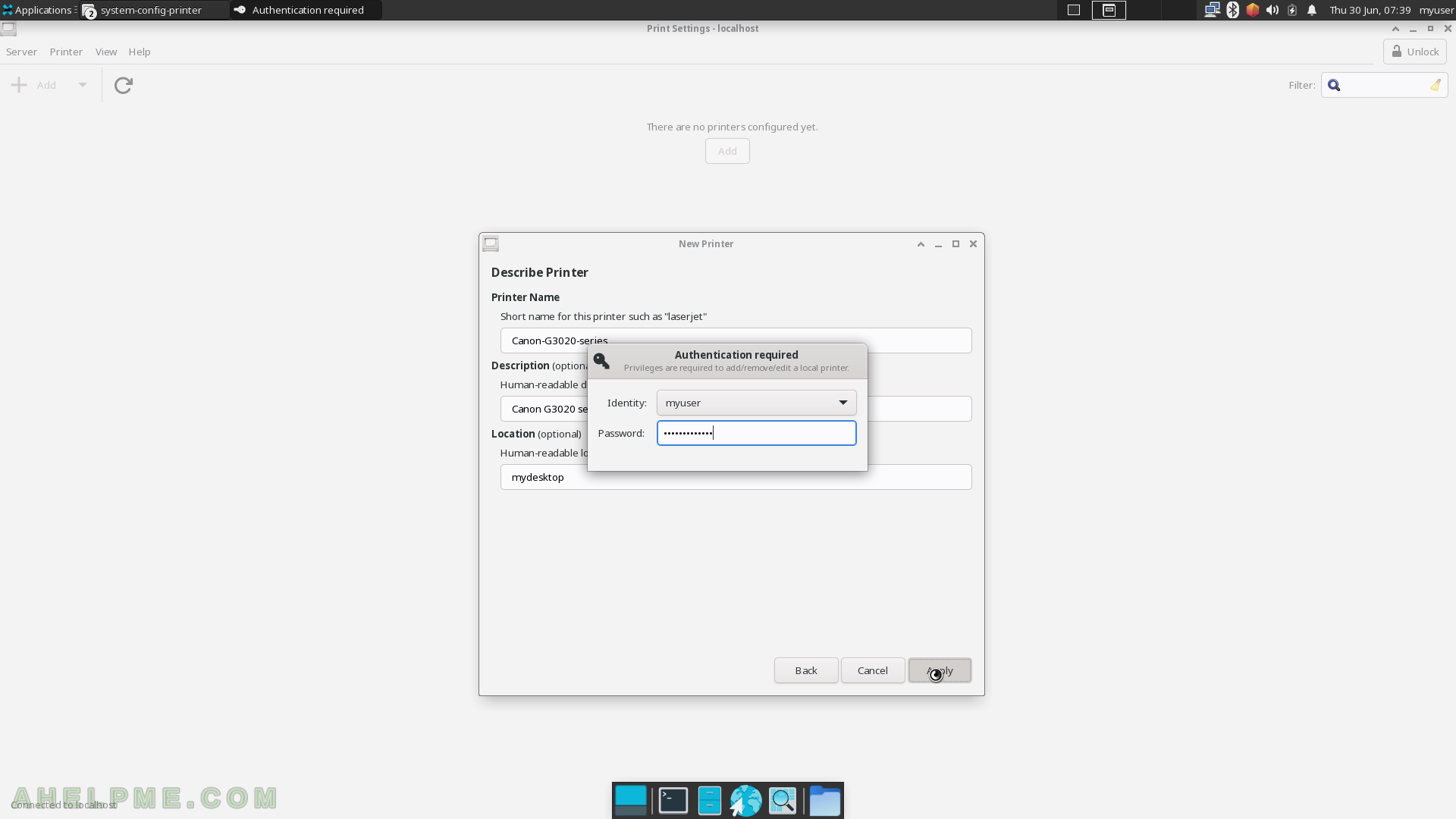 SCREENSHOT 45) View all printers.
The context menu of a printer.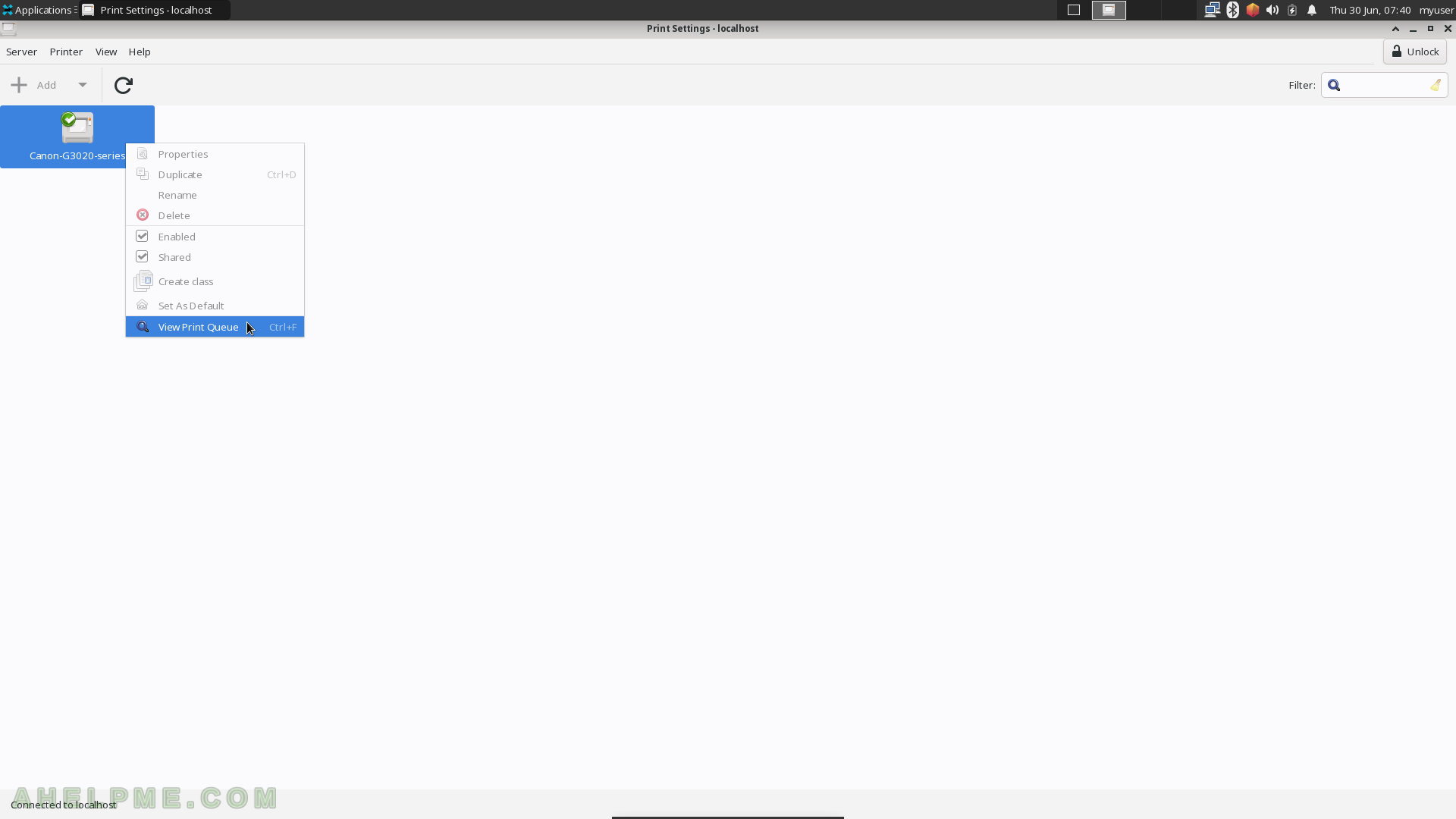 SCREENSHOT 46) The status of the printer jobs if any.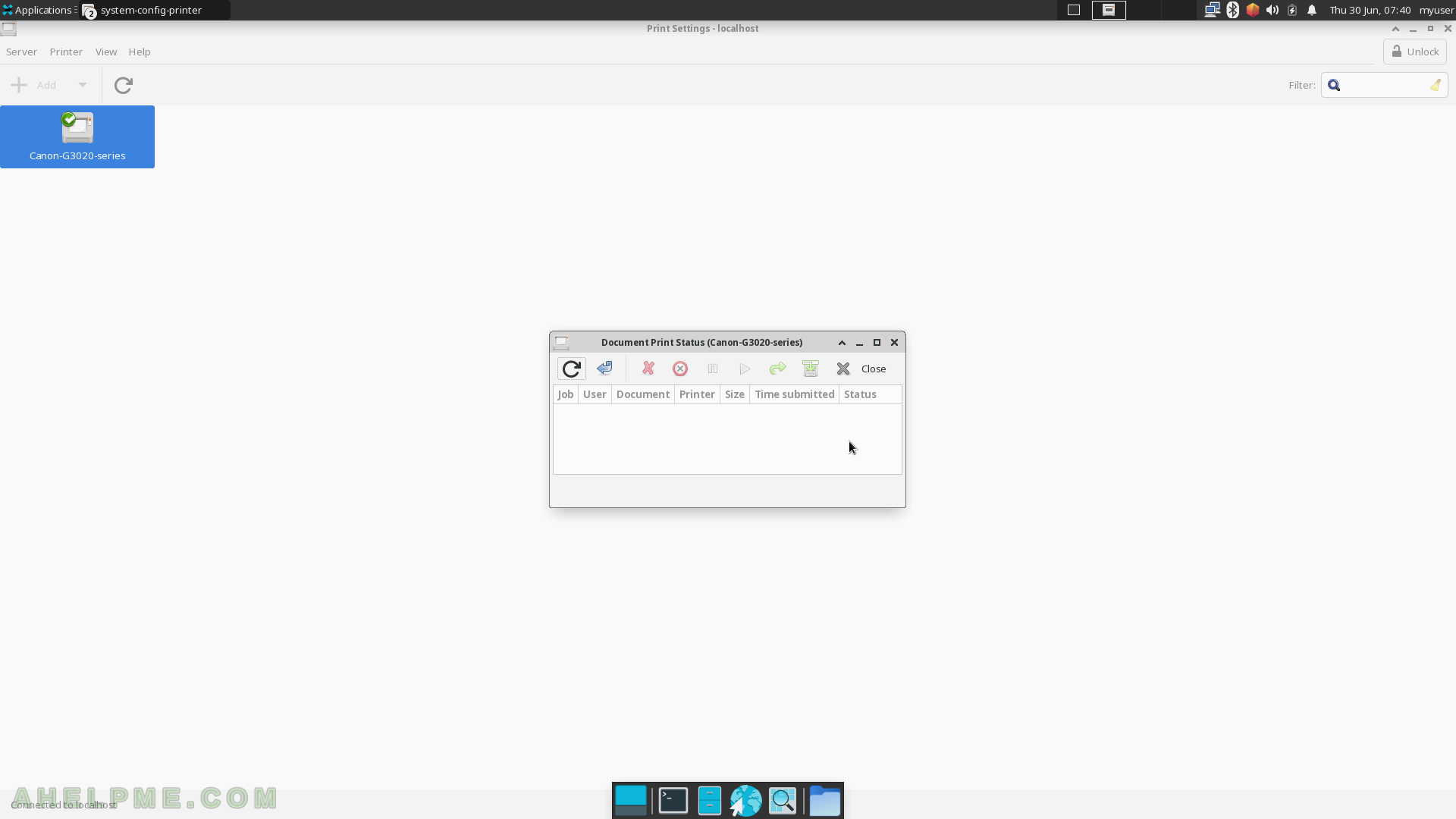 SCREENSHOT 47) The Accessories sub-menu includes Application Finder, Bulk Rename, Catfish File Search, Clipboard Manager, Disks, Calculator, Mousepad, Passwords and Keys, Screenshot, Thunar File Manager, Xarchiver and Xfburn. The following screenshots will show some of the applications under Accessories sub-menu.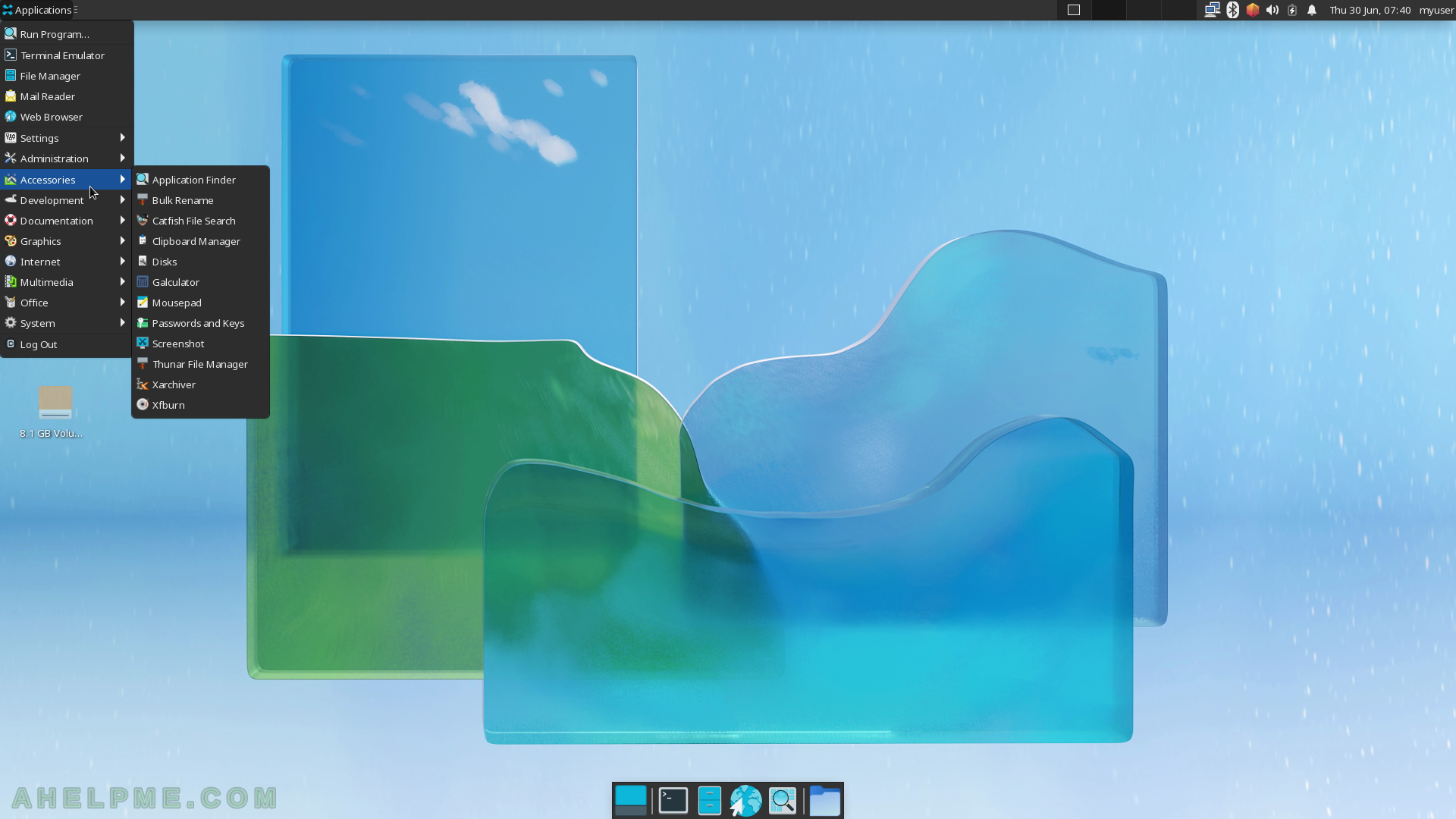 SCREENSHOT 48) It lists all the GUI applications and there is an extended search.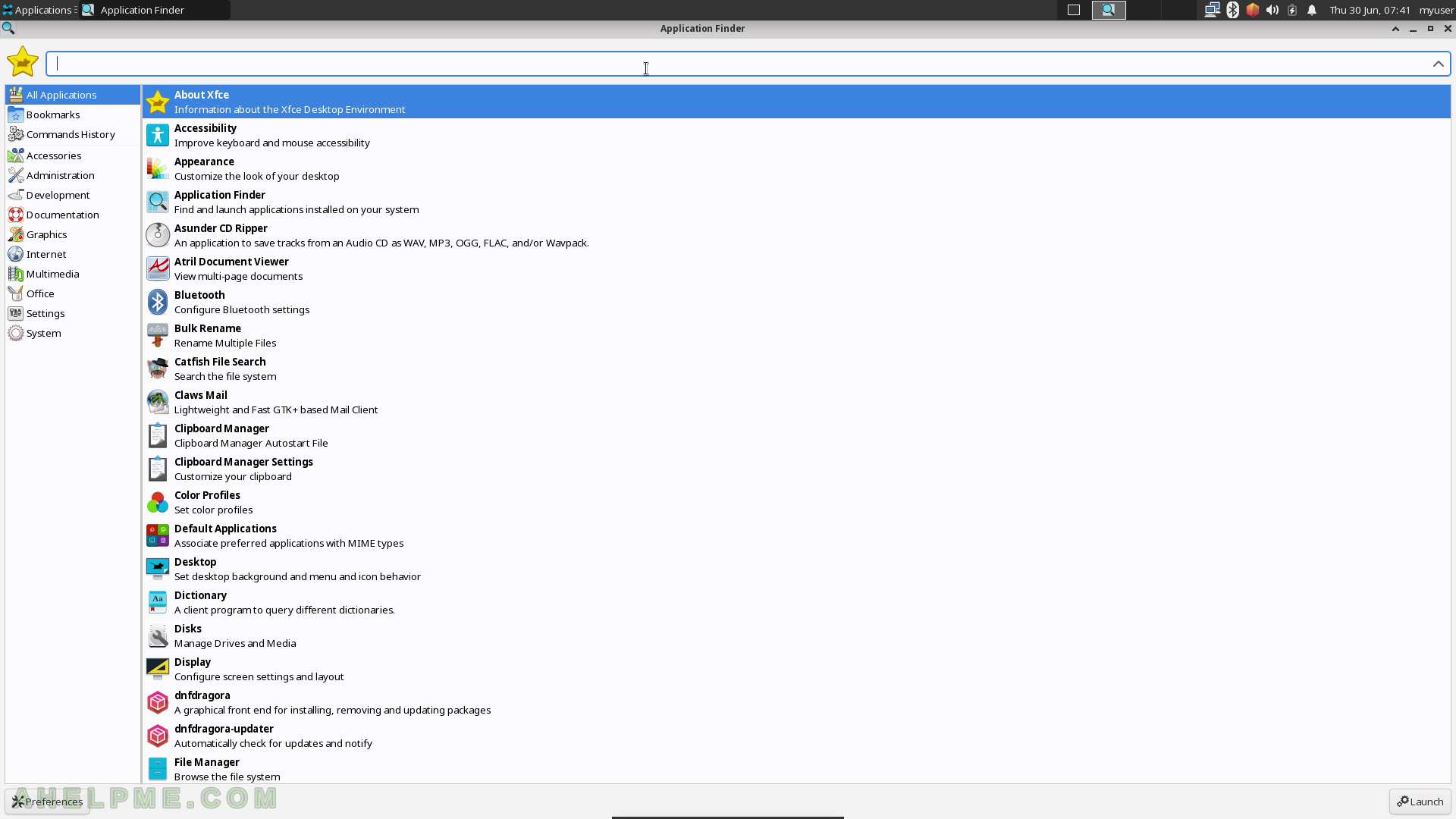 SCREENSHOT 49) Application Finder Preferences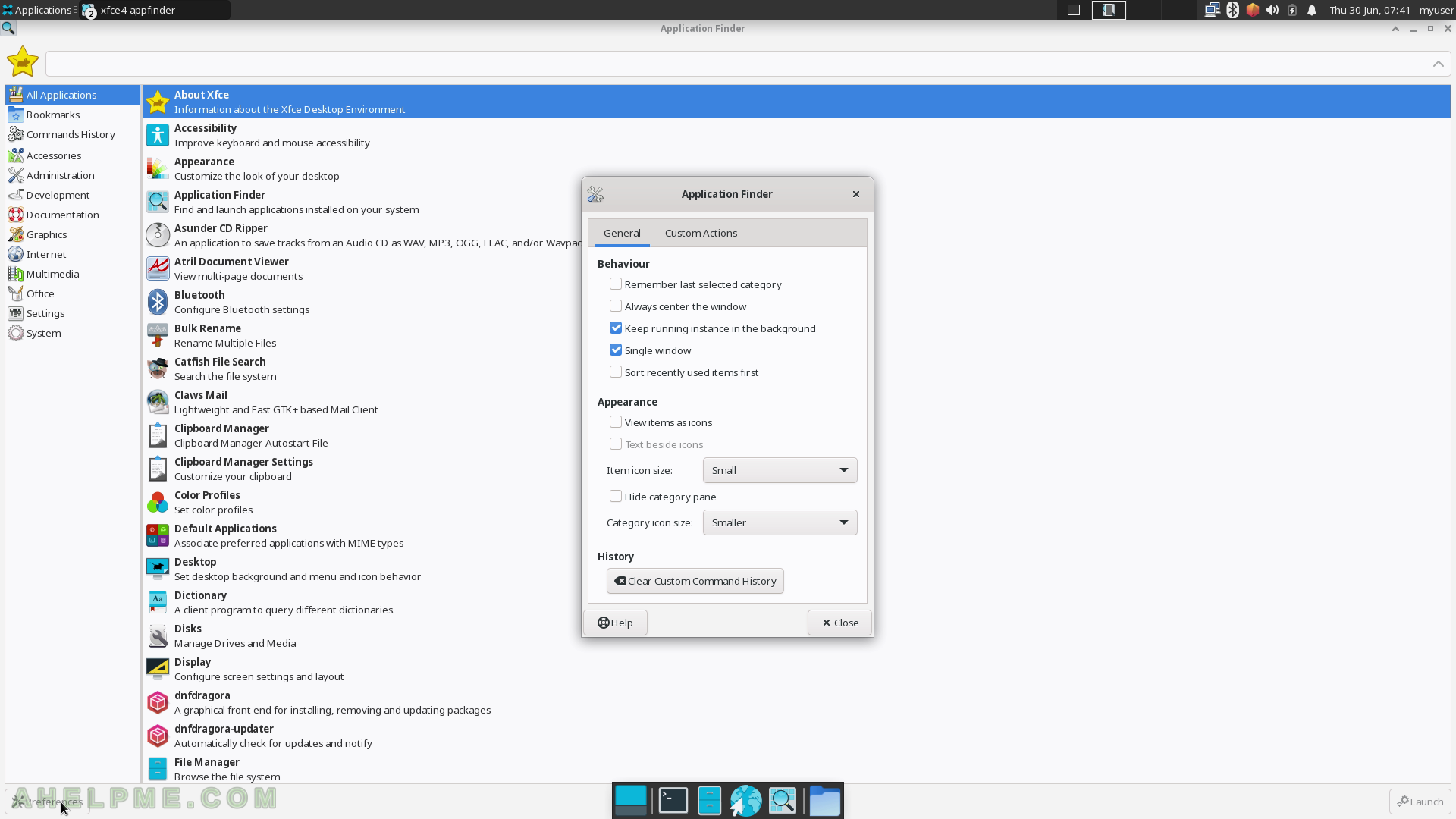 SCREENSHOT 50) Type part of the application's name shows results below the search box.