Minimal net install is useful when a dedicated server is installed from a IPMI KVM or Dell iDRAC, HP iLO, IBM IMM or where the initial client side download of files need to be minimal.
CentOS Stream 9 is receives the updates before Red Hat Enterprise Linux (RHEL) and there is no versioning except the major release, which is 9. So the CentOS Stream 9 receives the updates for Red Hat Enterprise Linux (RHEL) 9. On monthly or less basis CentOS community releases a stable ISO with a temporary time version like this one CentOS Stream 9 (20220606.0).
Continuously delivered distro that tracks just ahead of Red Hat Enterprise Linux (RHEL) development
Here are some useful URLs:
For amd64 the net of CentOS Stream 9 install bootable media is located here (now the current latest release is 20220606.0, but you may check the last release. for the time you follow this howto):
http://mirror.stream.centos.org/9-stream/BaseOS/x86_64/iso/CentOS-Stream-9-latest-x86_64-boot.iso
Note there is no minimal CD for offline installation. Boot CD is to just boot and make "network installation" installation and there is a big fat DVD of 8.1 Gbytes to install offline.
Software details of CentOS Stream 9 minimal install could be found here – coming soon. Technical details of a default CentOS Stream 9 (20220606.0) minimal installation
There is a previous major release installation article – How to do a network installation of CentOS 8 (8.0.1950) – minimal server installation
Download it and put it on a CD or USB, the boot from it and follow the steps bellow:
SCREENSHOT 1) If you booted from the DVD you would get this first screen – select "Install CentOS Stream 9" and hit Enter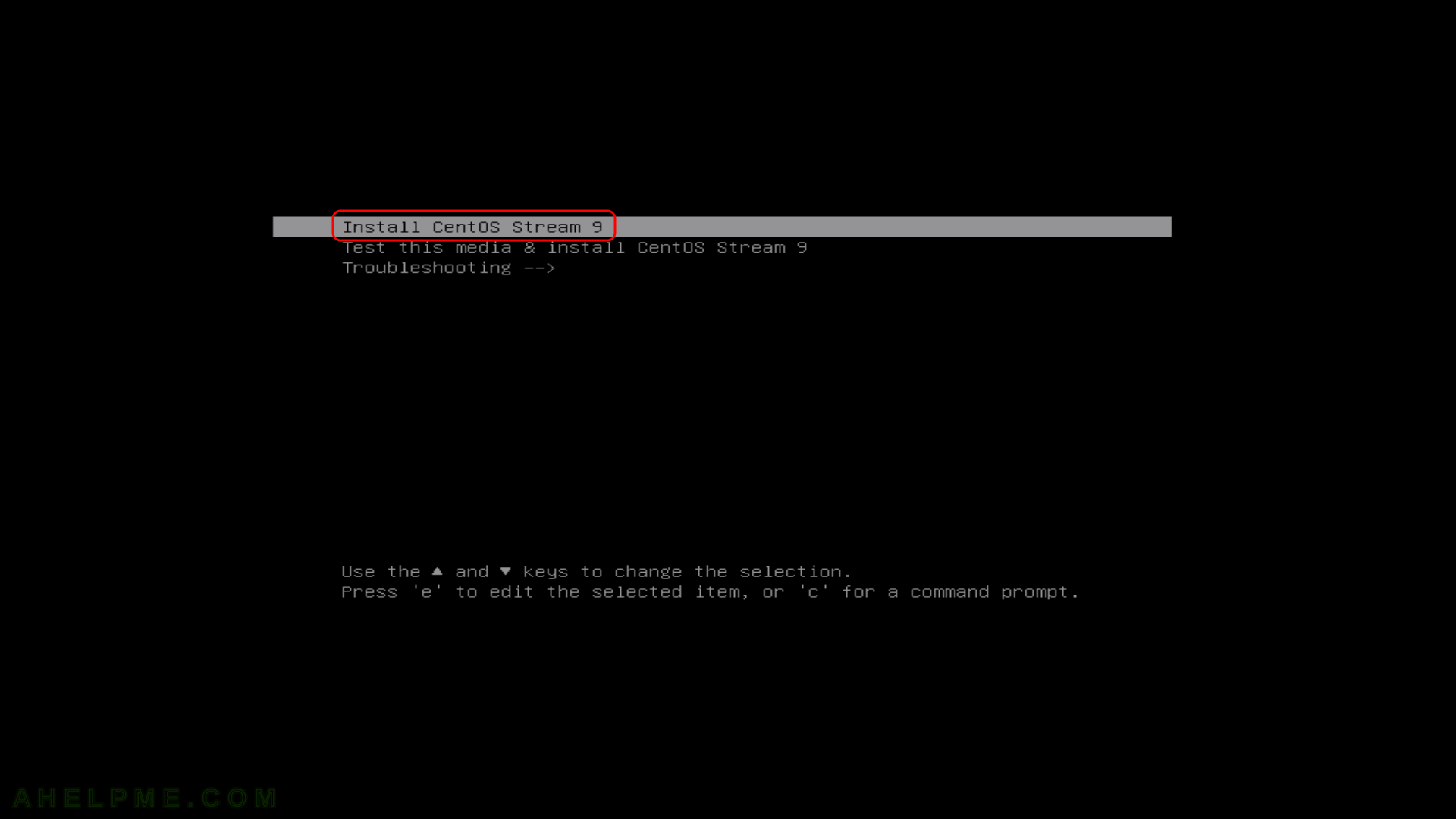 Keep on reading!