SCREENSHOT 11) By default, the web browser is Firefox.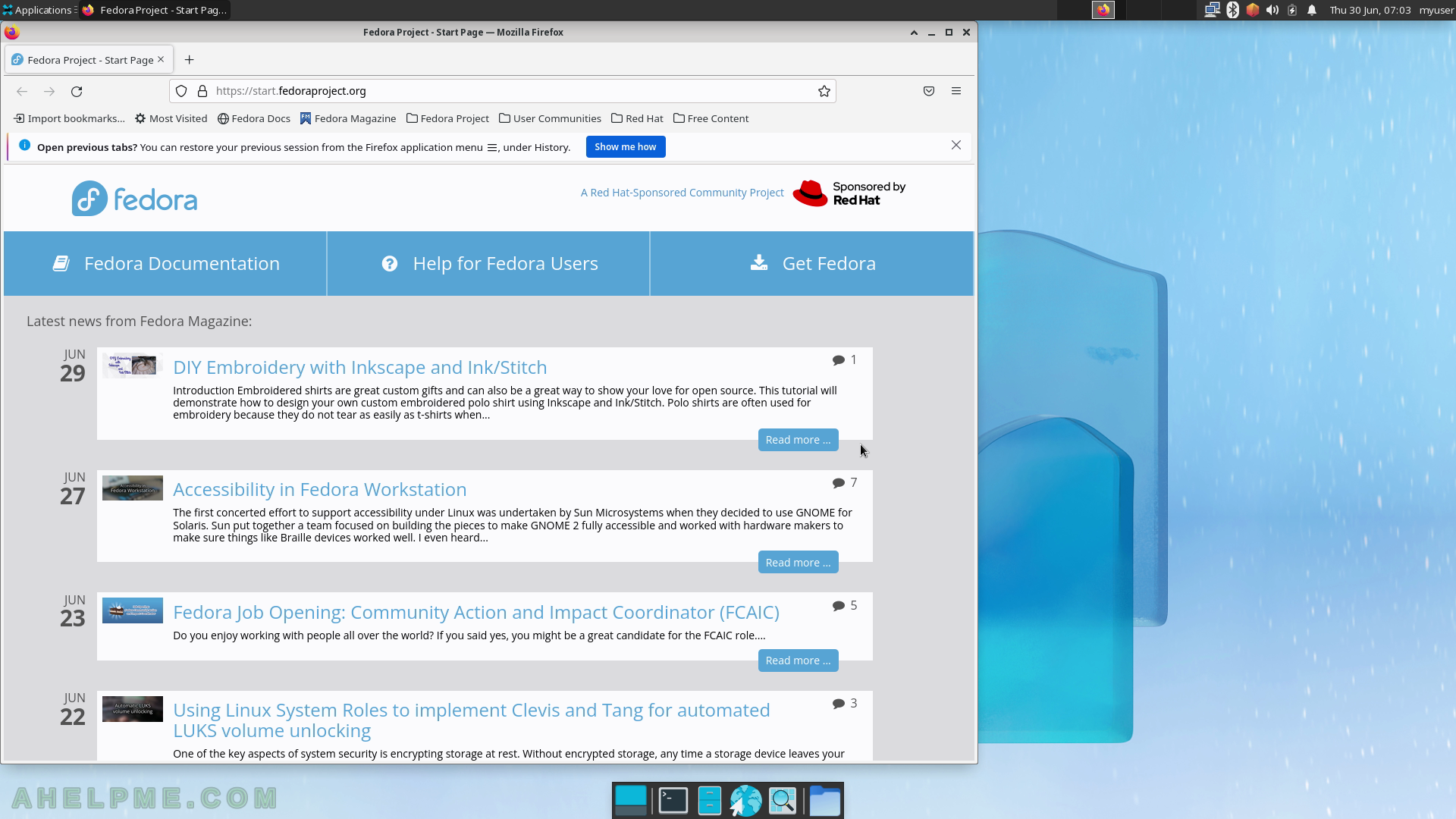 SCREENSHOT 12) The context menu after right click on workspace.
The user can create links for URL, folder view or an icon to launch an application.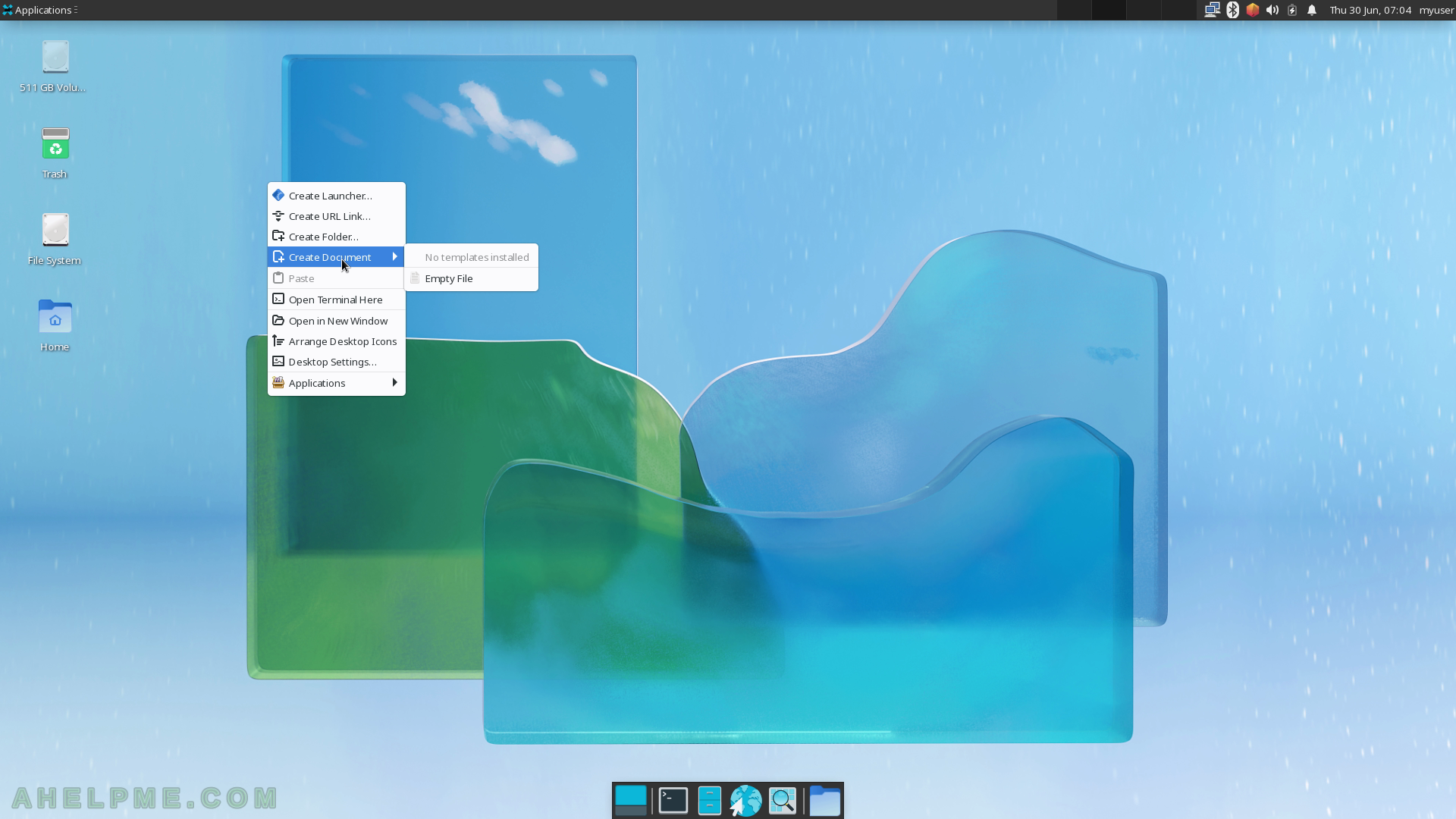 SCREENSHOT 13) Icon on the workspace for URL address.By clicking on the icon on the workspace a web browser will be loaded with the link opened.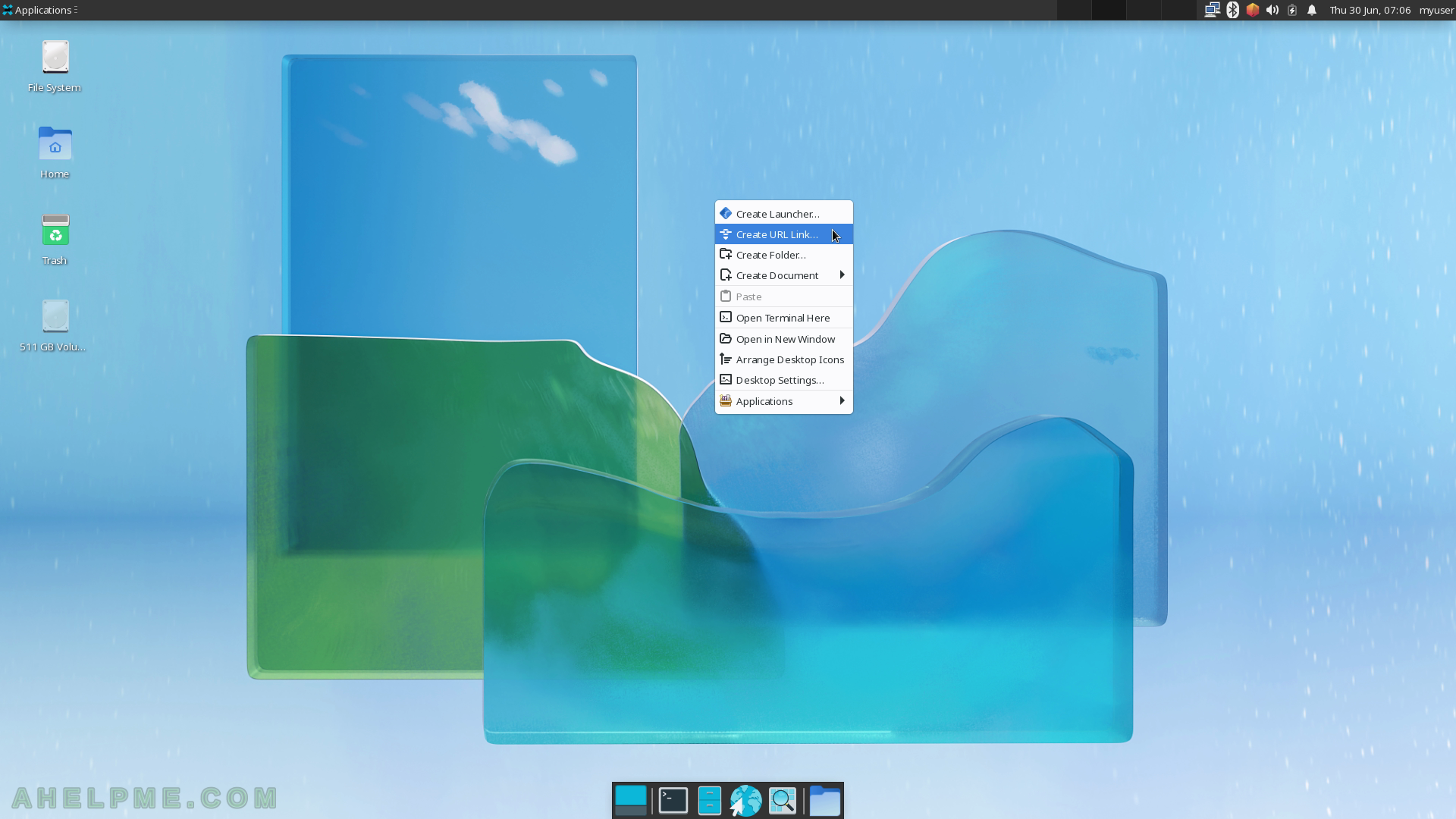 SCREENSHOT 14) Set the name and the URL address (getfedora.org) for the workspace icon link.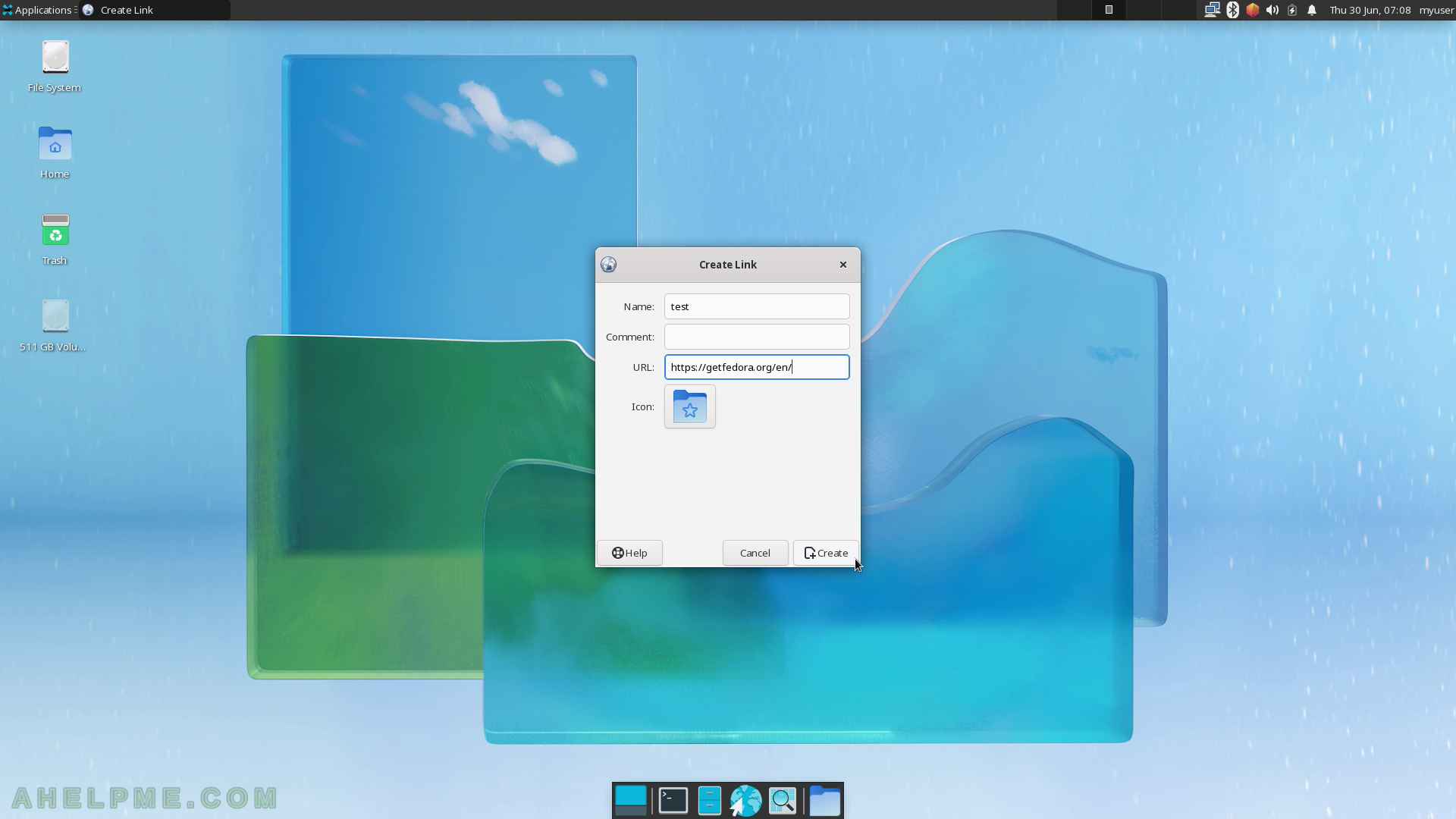 SCREENSHOT 15) The workspace icon for the URL link.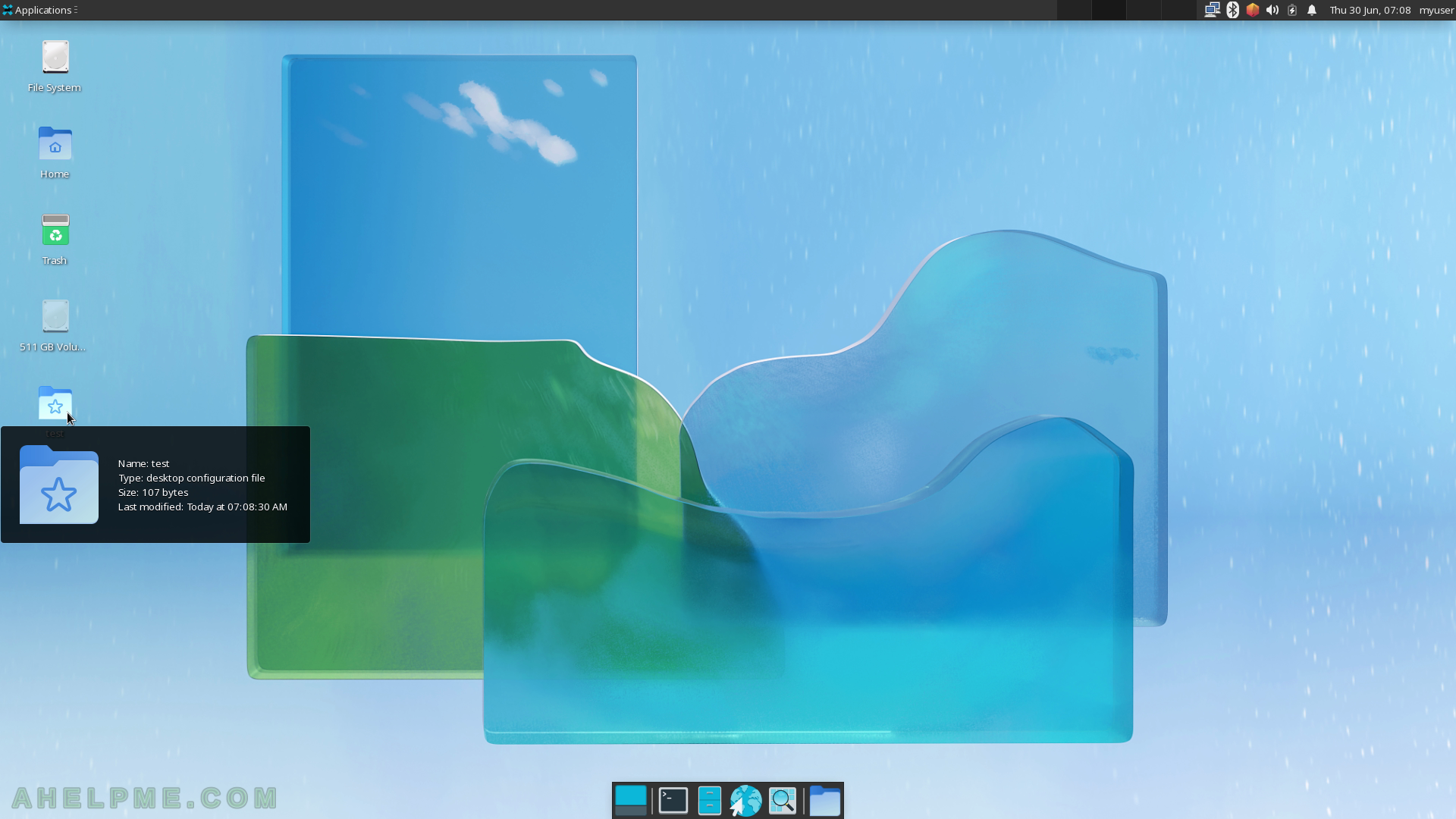 SCREENSHOT 16) By clicking on the workspace icon URL link the browser opens the URL address – getfedora.org.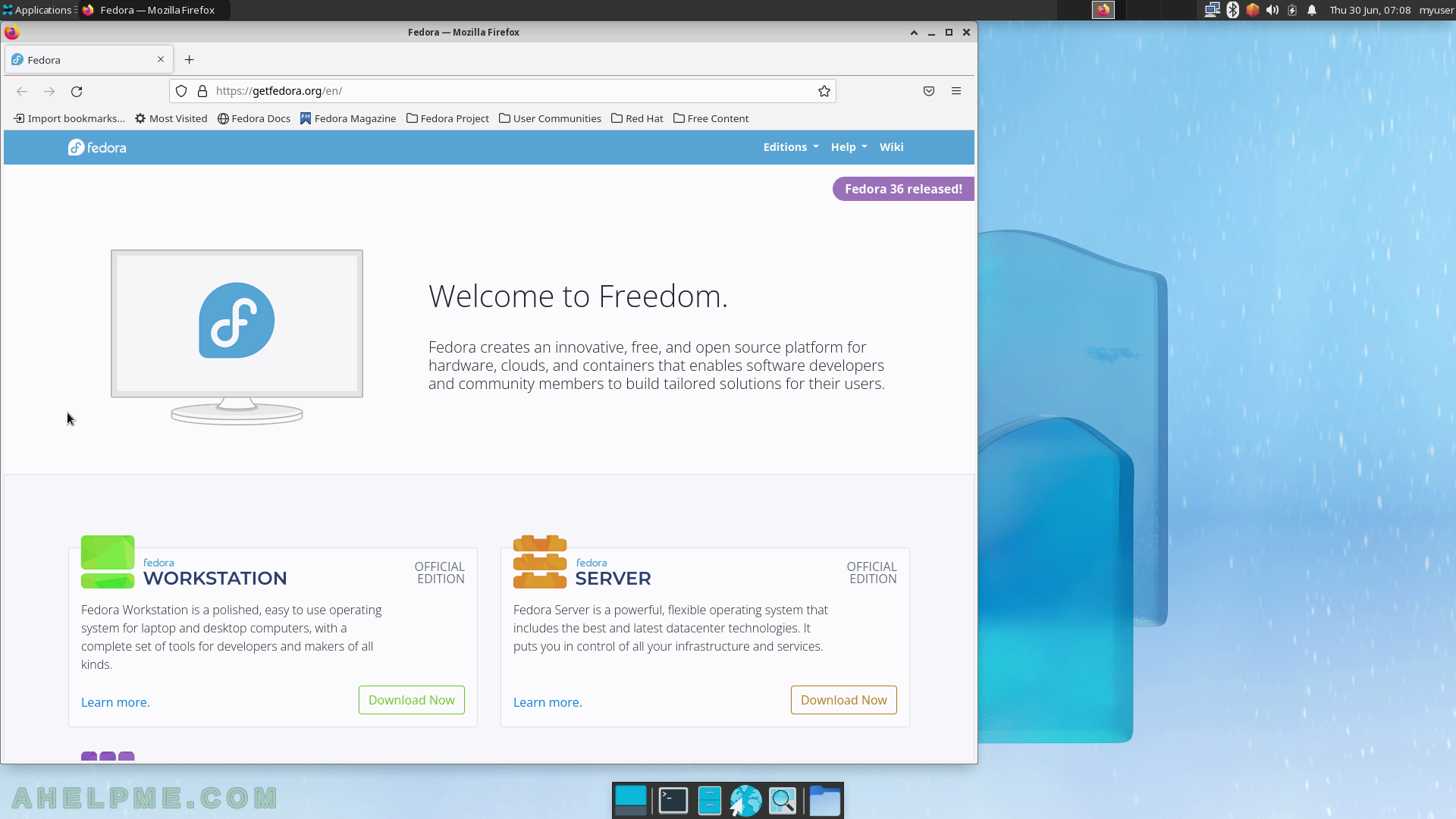 SCREENSHOT 17) Show the desktop button in the bottom Panel (Panel Launcher), which will minimize all opened windows.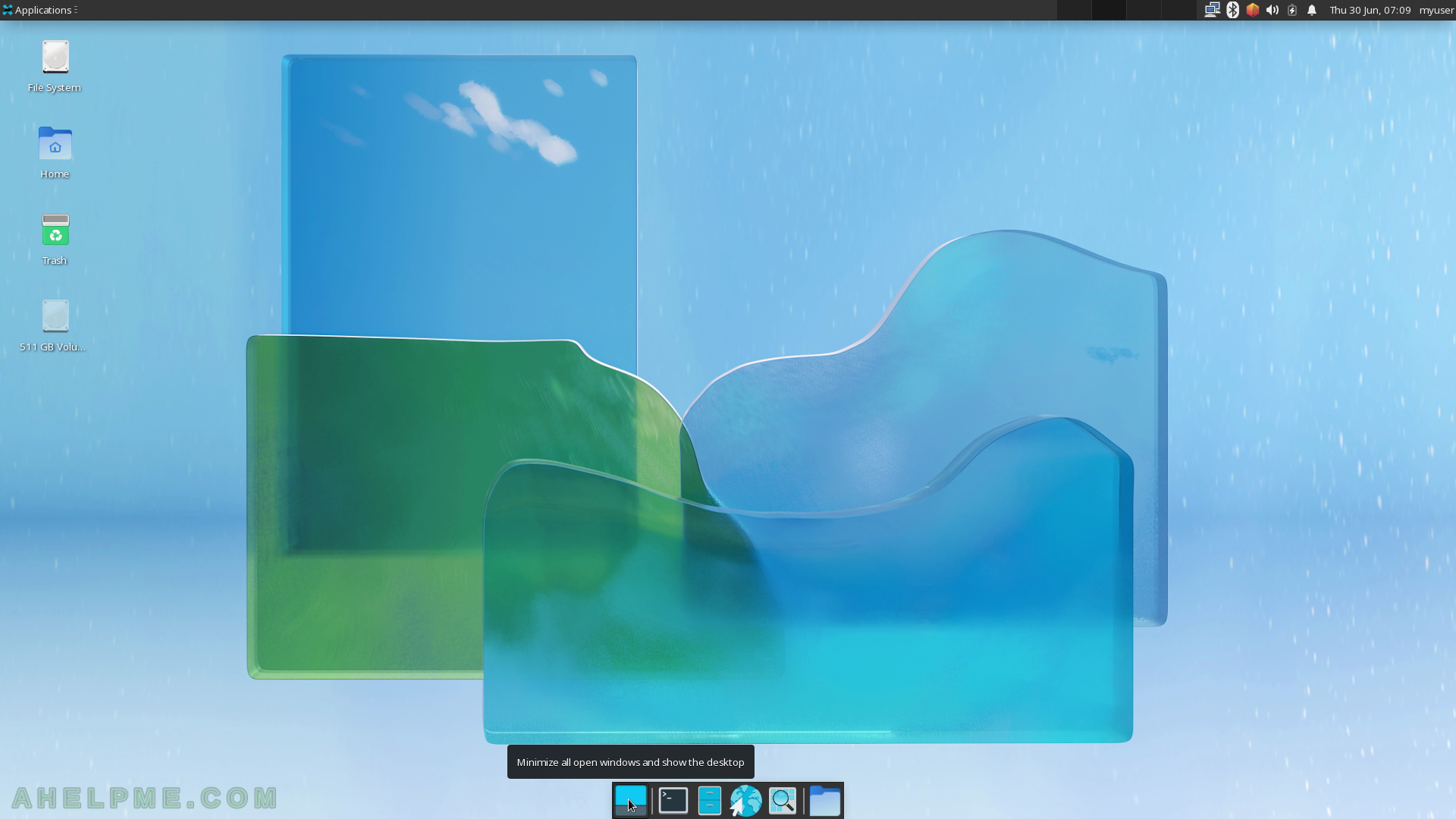 SCREENSHOT 18) The file manager in the bottom Panel – browse the home directory.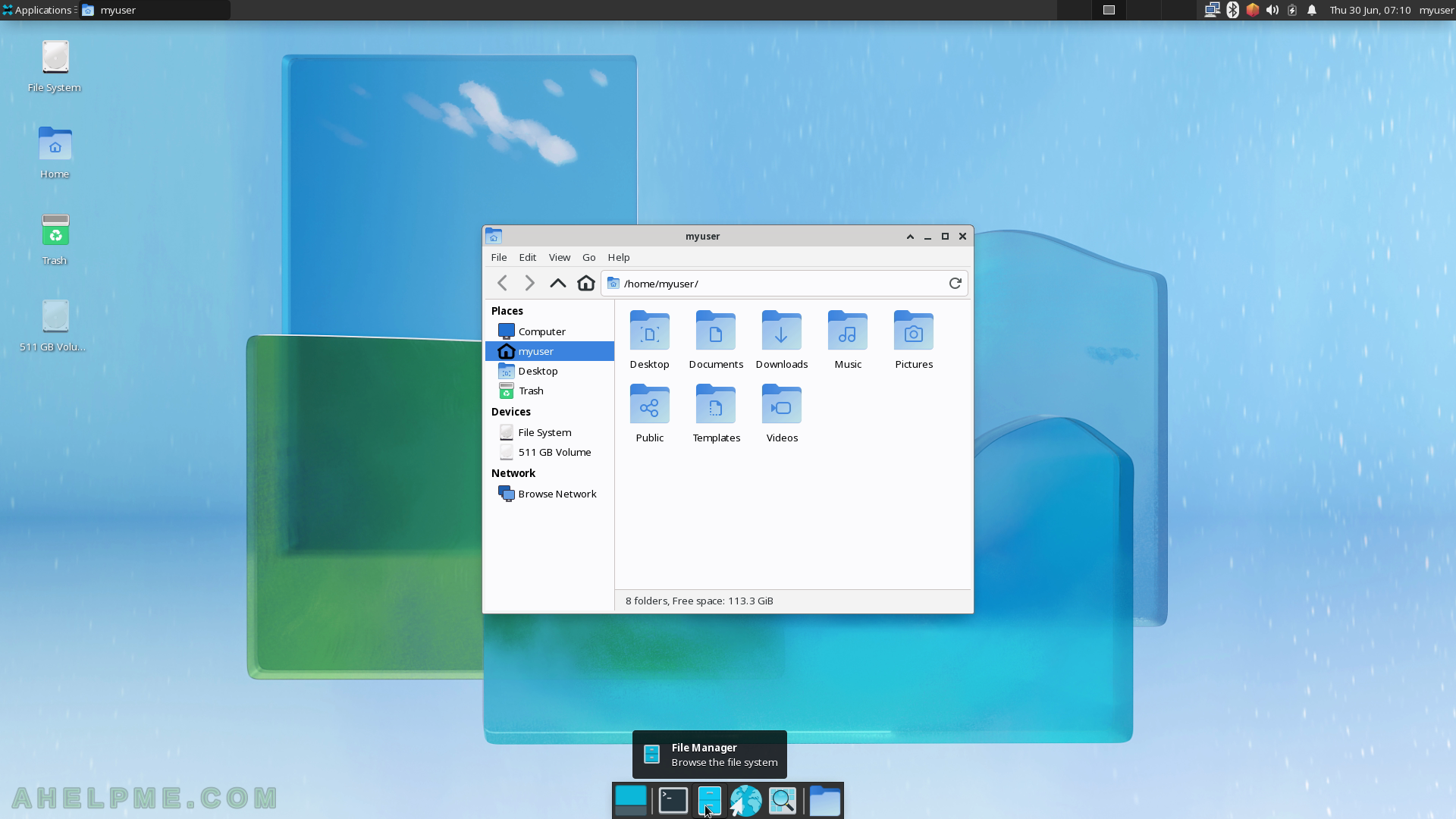 SCREENSHOT 19) Application finder in the bottom Panel.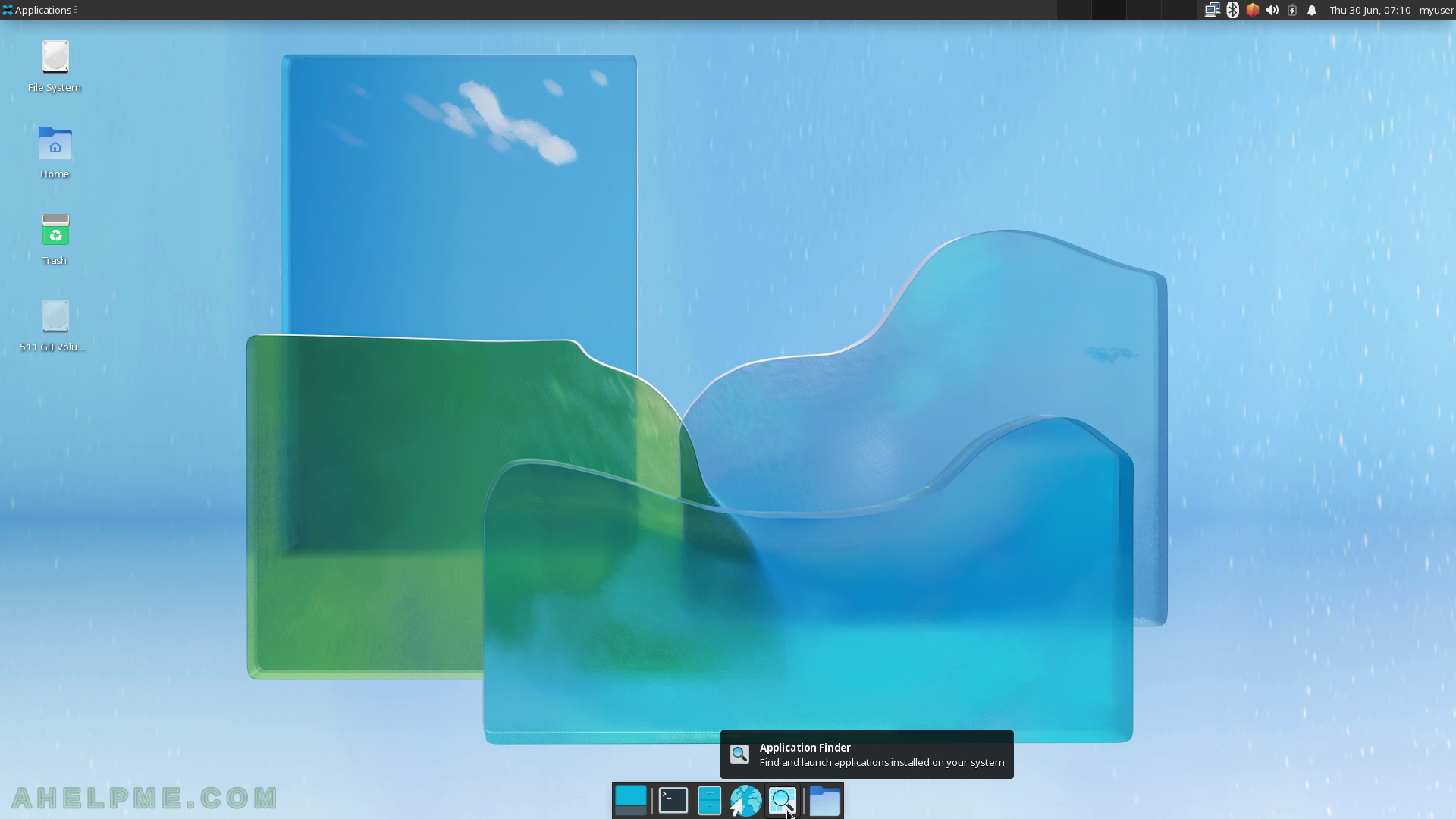 SCREENSHOT 20) Browse the folders and then open it in the Folder Manager application.