SCREENSHOT 21) Desktop Toolbox button to configure the Desktop.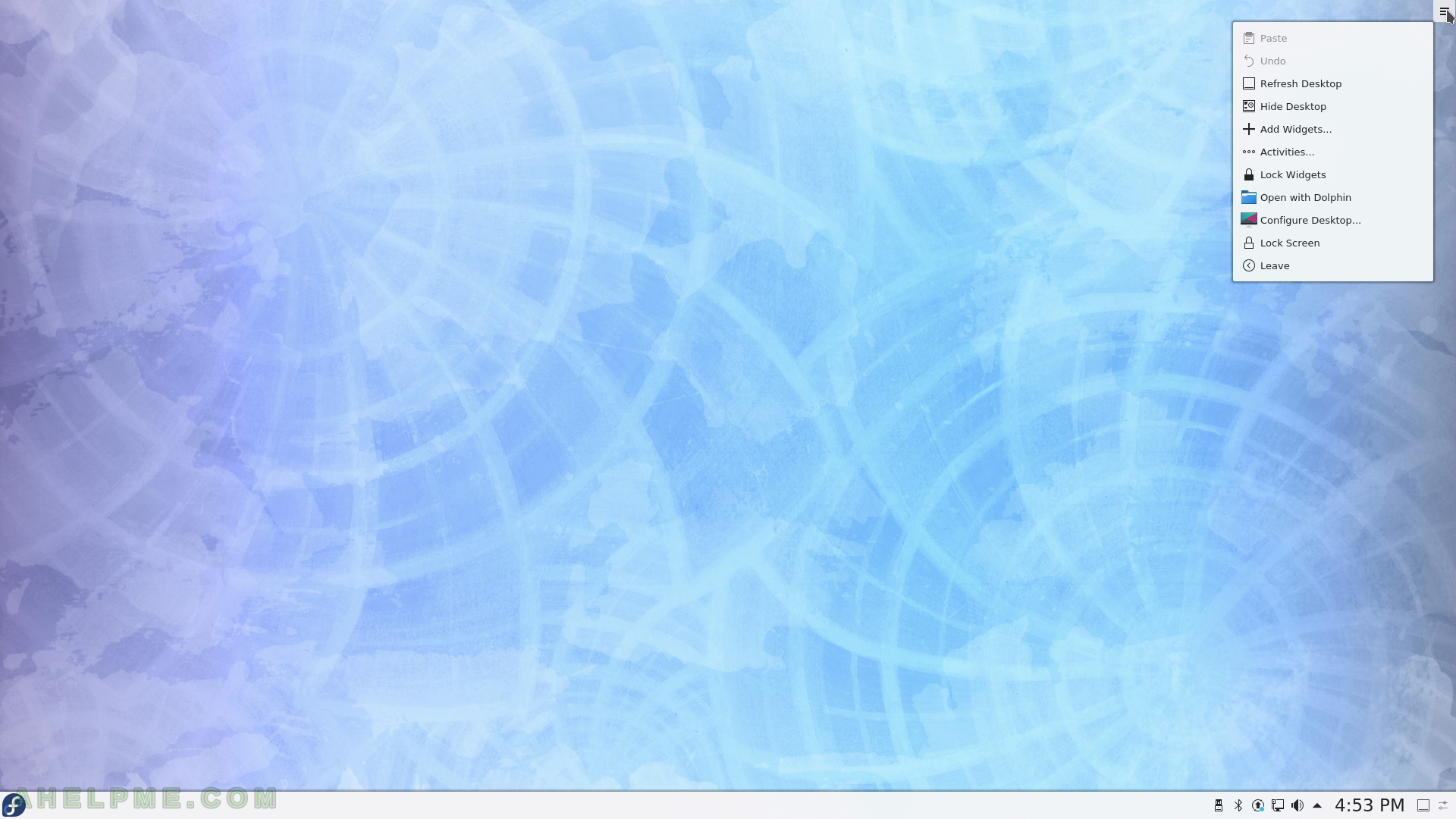 SCREENSHOT 22) Add Widgets on the KDE Plasma Desktop.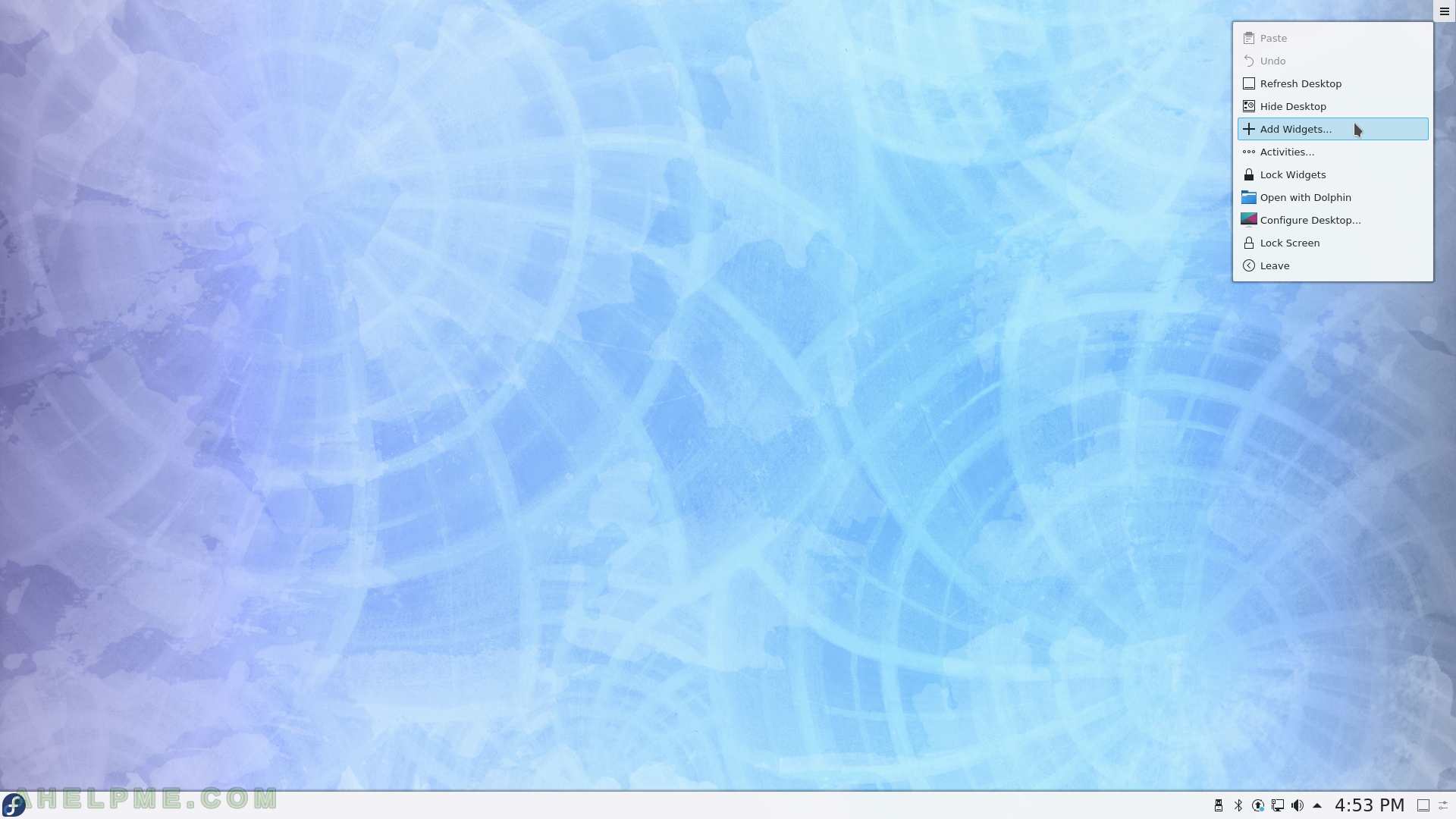 SCREENSHOT 23) Toolbar with multiple KDE Plasma Widgets.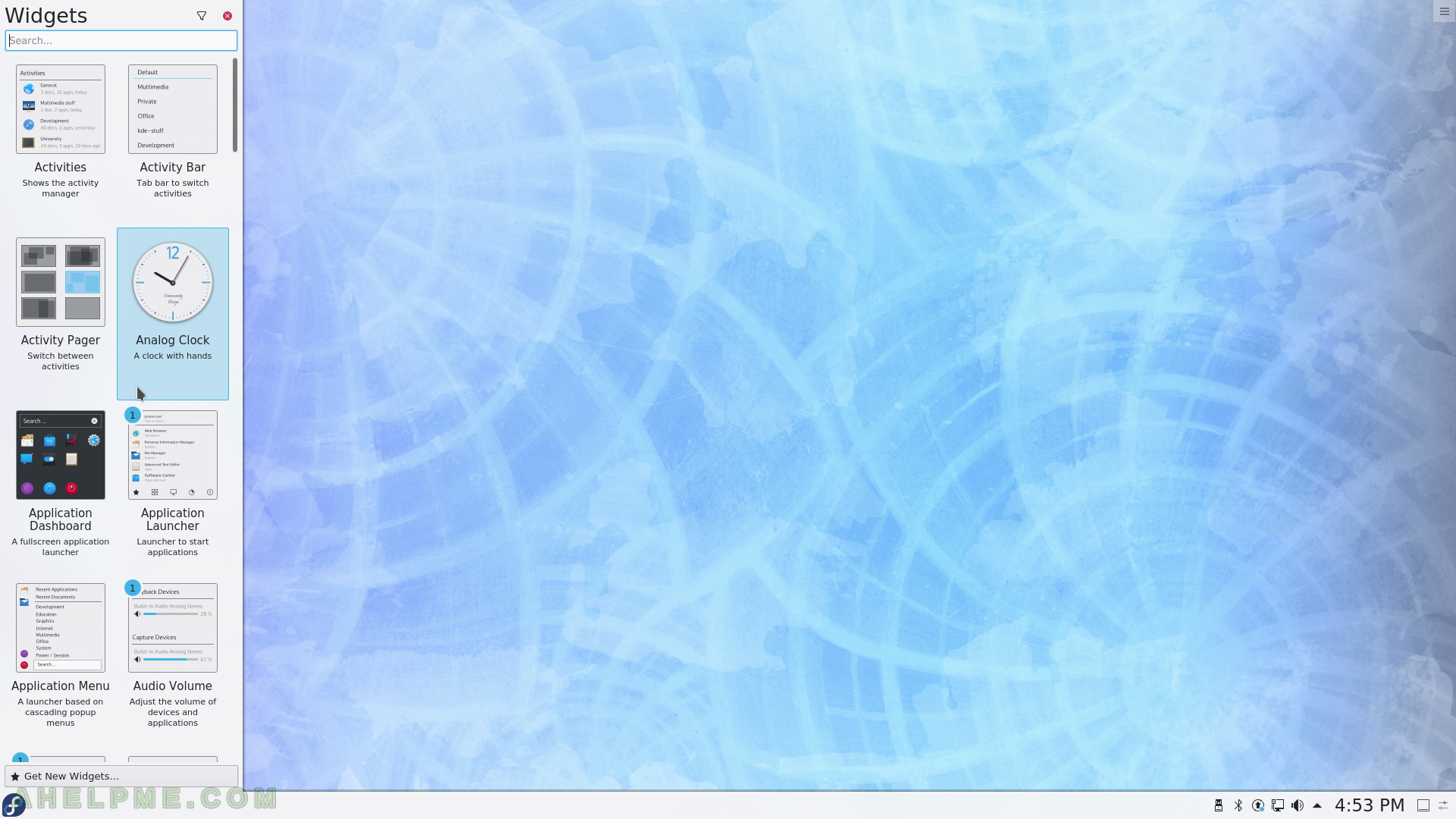 SCREENSHOT 24) Drag the plasma widget "Analog Clock" to place it somewhere on the desktop.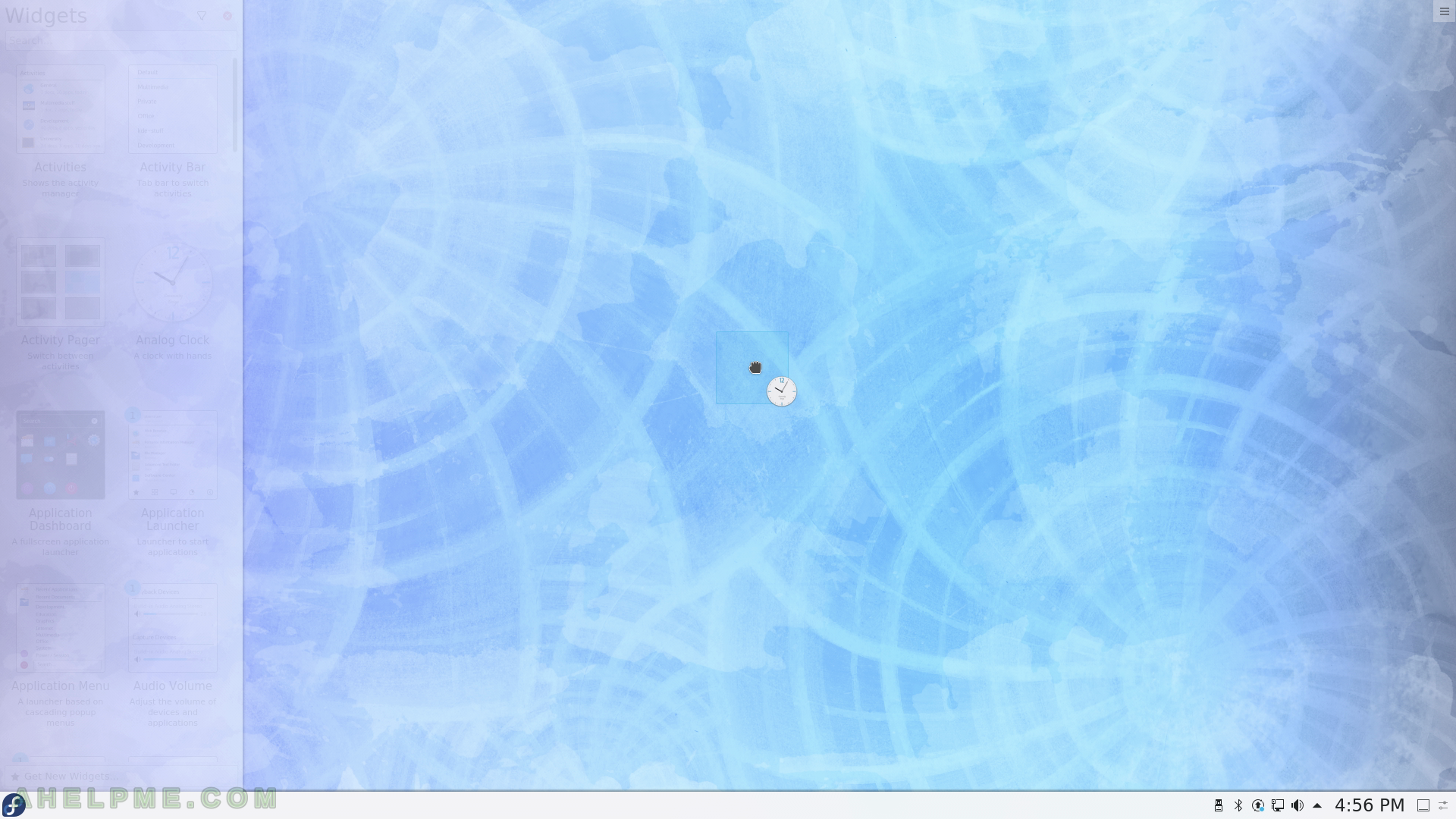 SCREENSHOT 25) Plasma Widget "Analog Clock" placed on the center of the Desktop.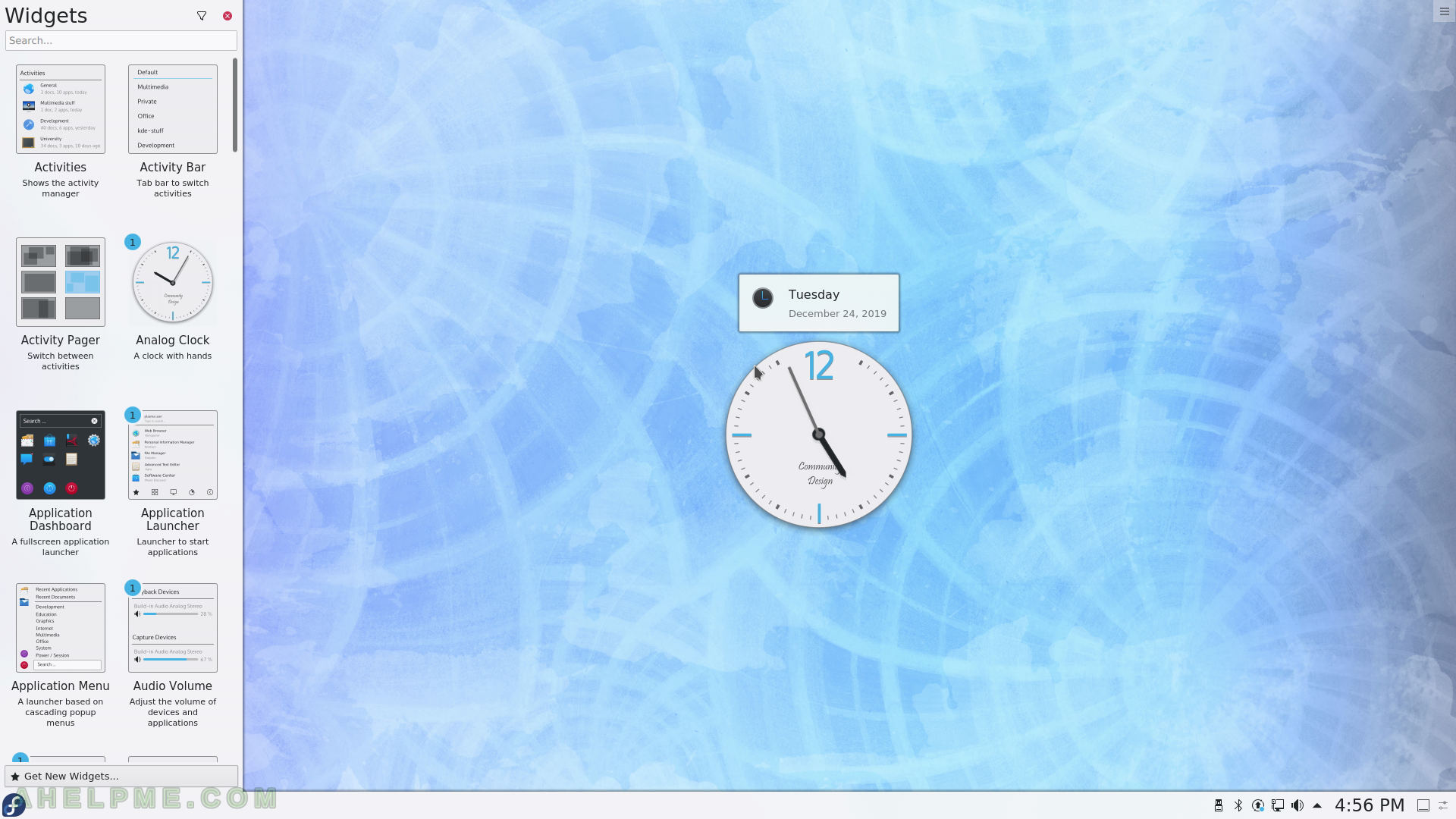 SCREENSHOT 26) Bottom panel which serves as a Toolbar with widgets and panels.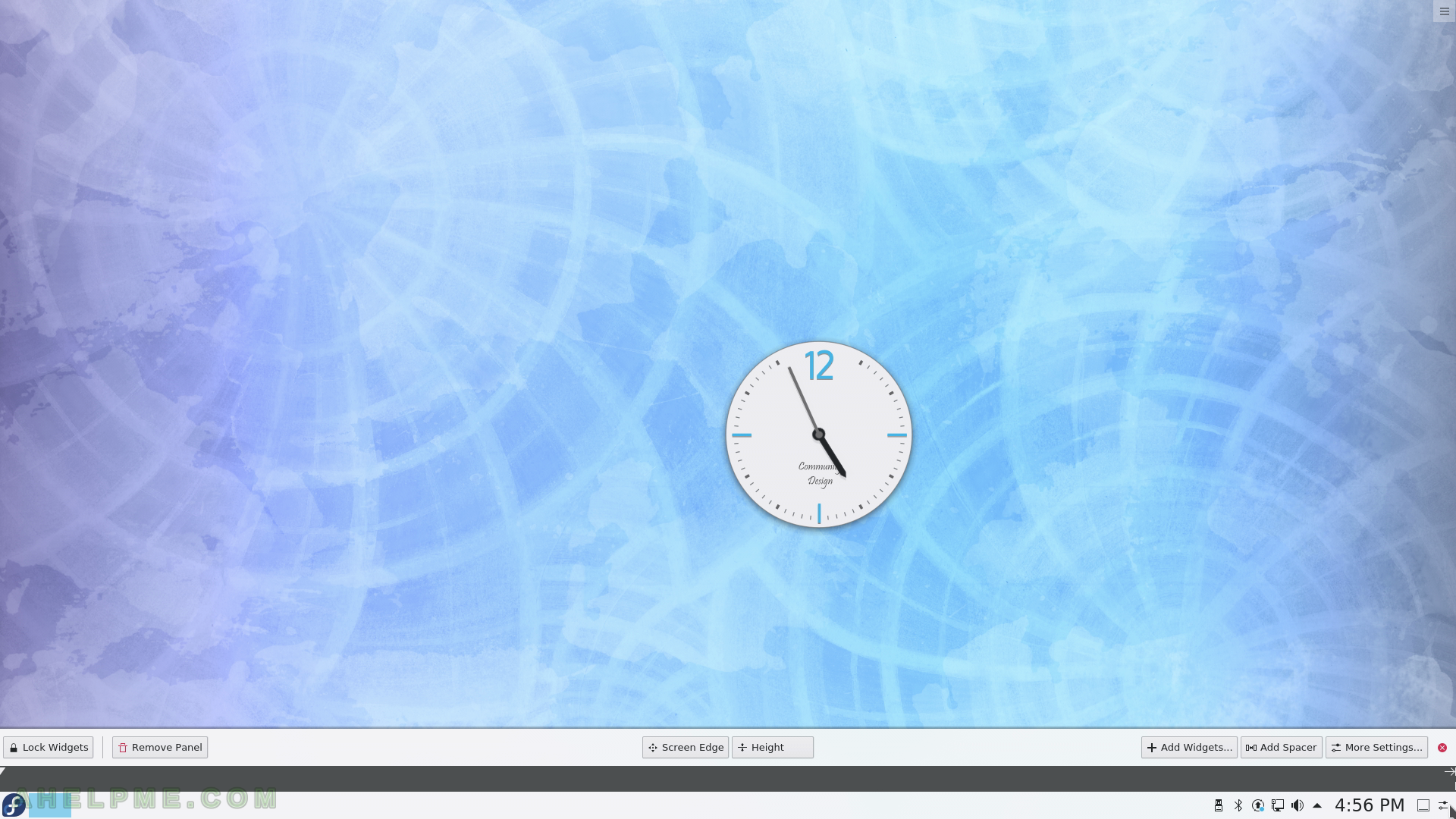 SCREENSHOT 27) Bottom panel more settings for panel visibility and alignment.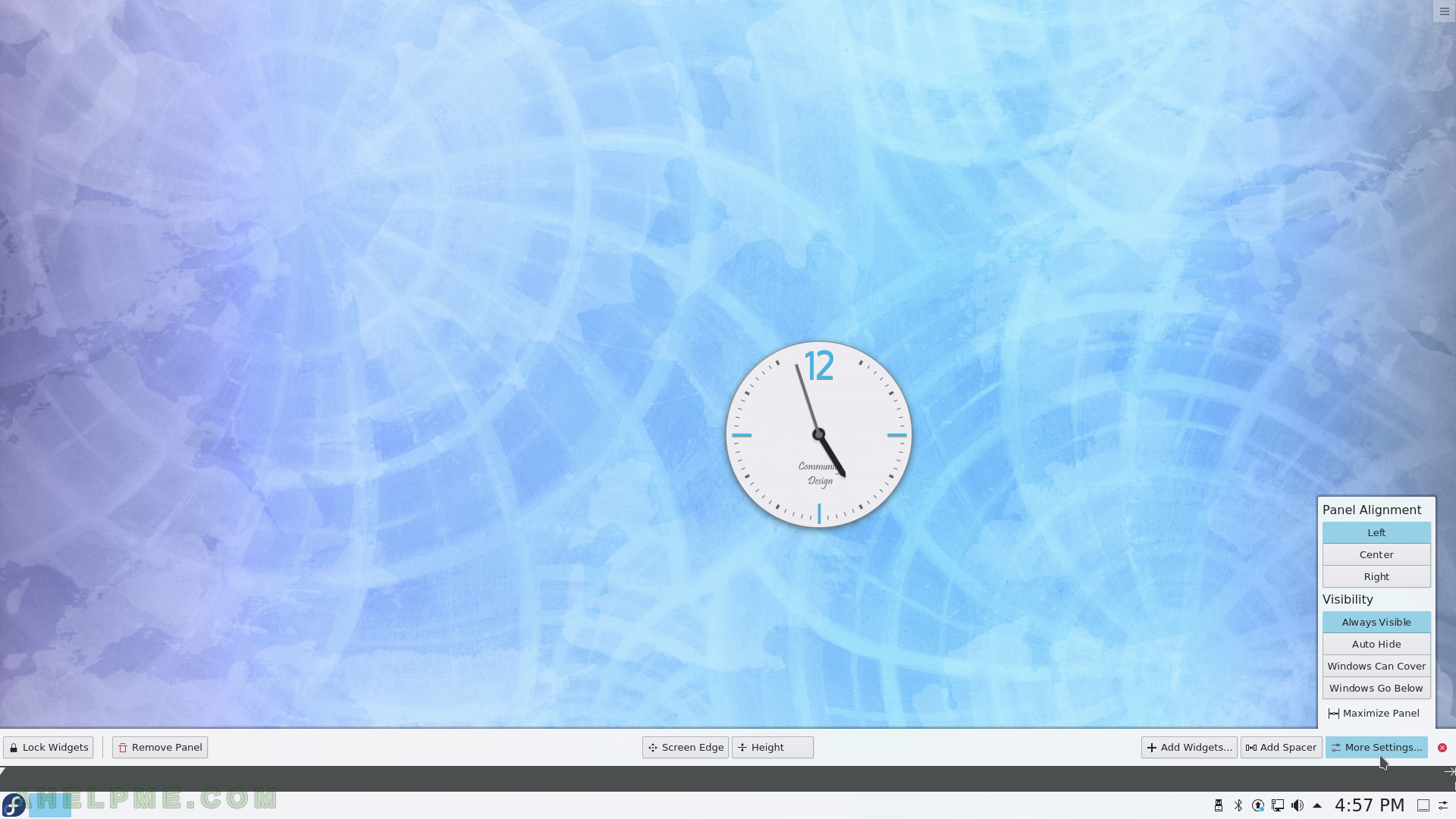 SCREENSHOT 28) System tray is a widget placed on the bottom panel.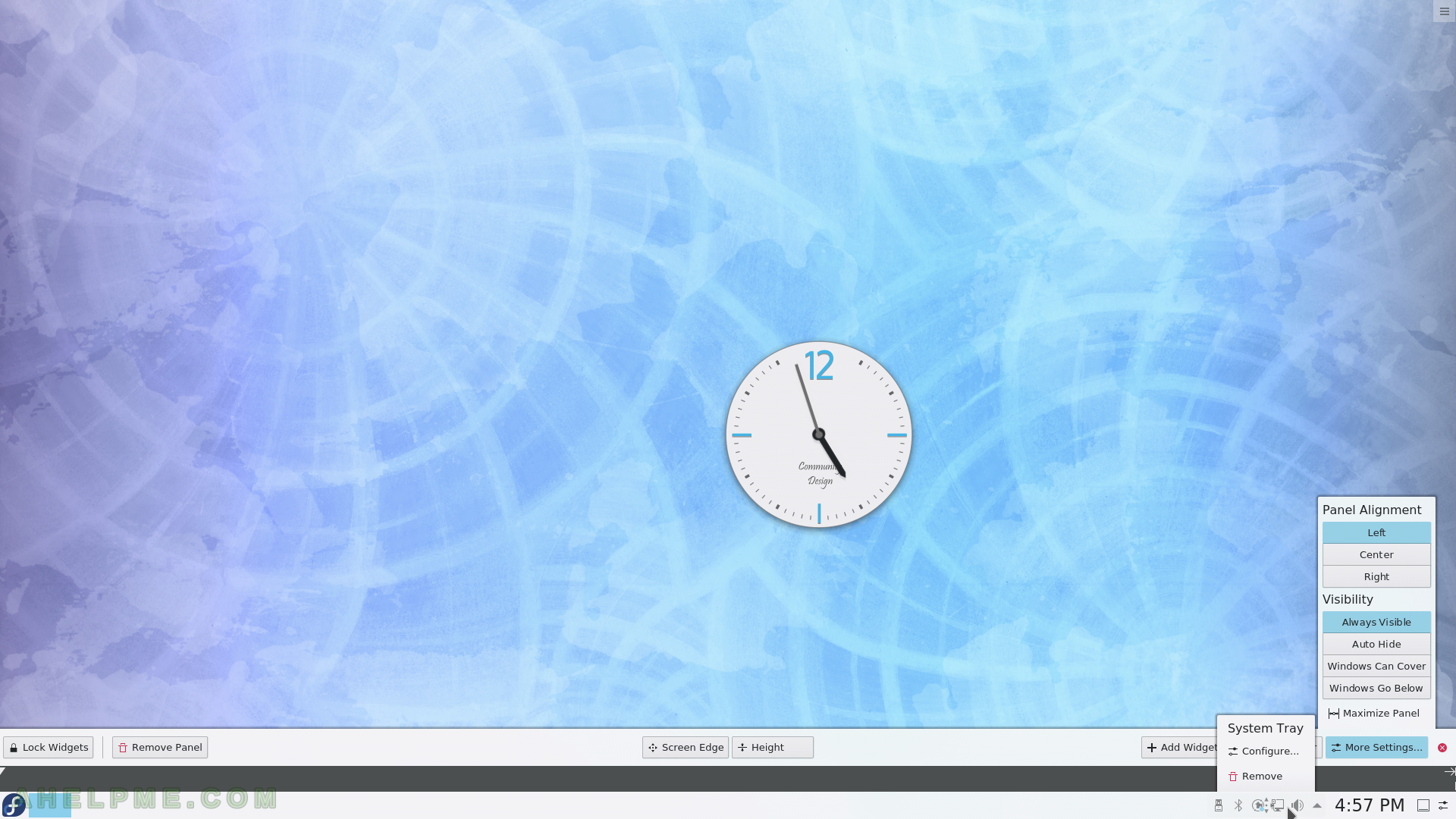 SCREENSHOT 29) Remove the "Analog clock" widget.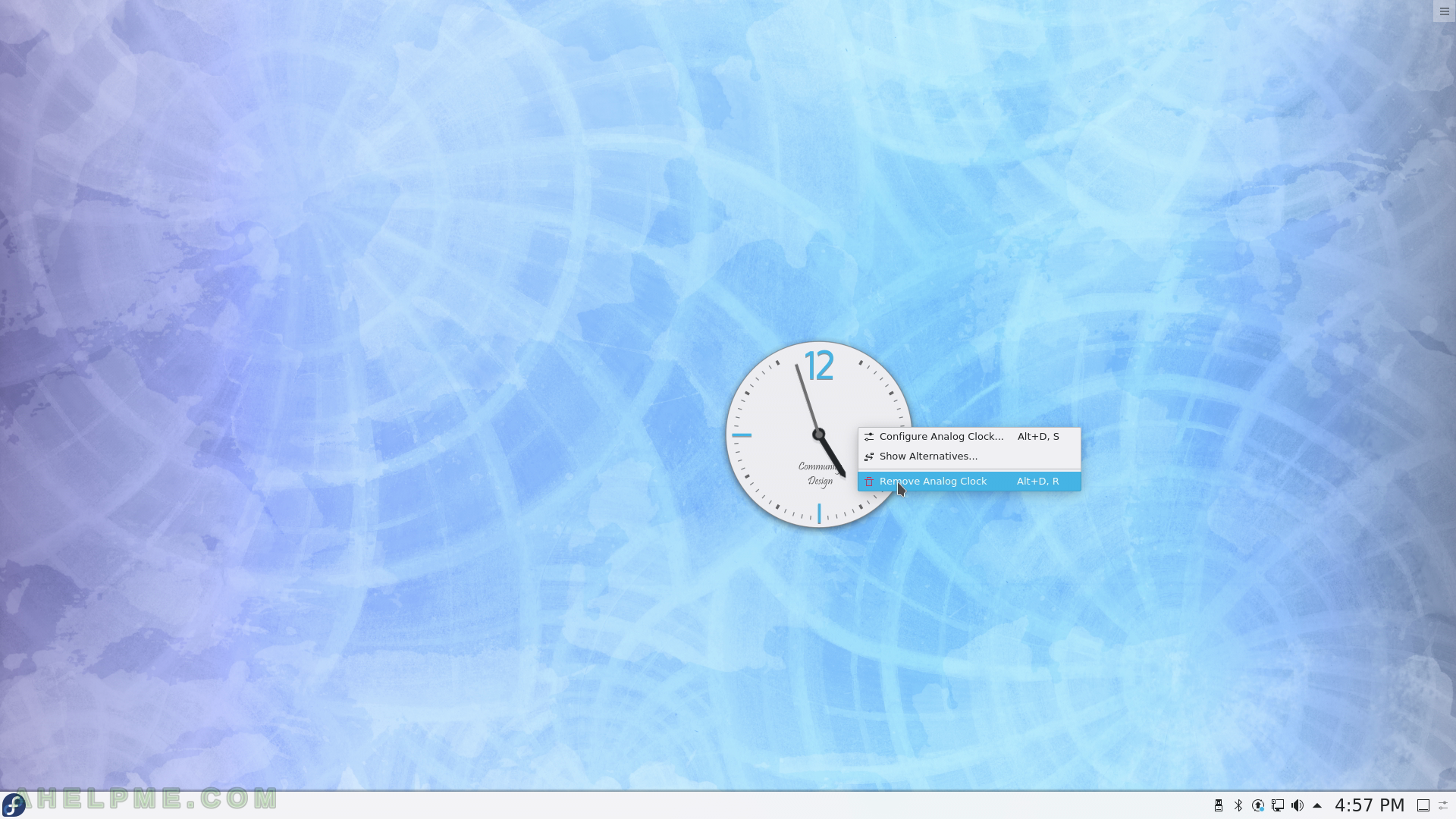 SCREENSHOT 30) Thw widget "Analog Clock" has been removed.