SCREENSHOT 11) Available networks – WiFi and Wired.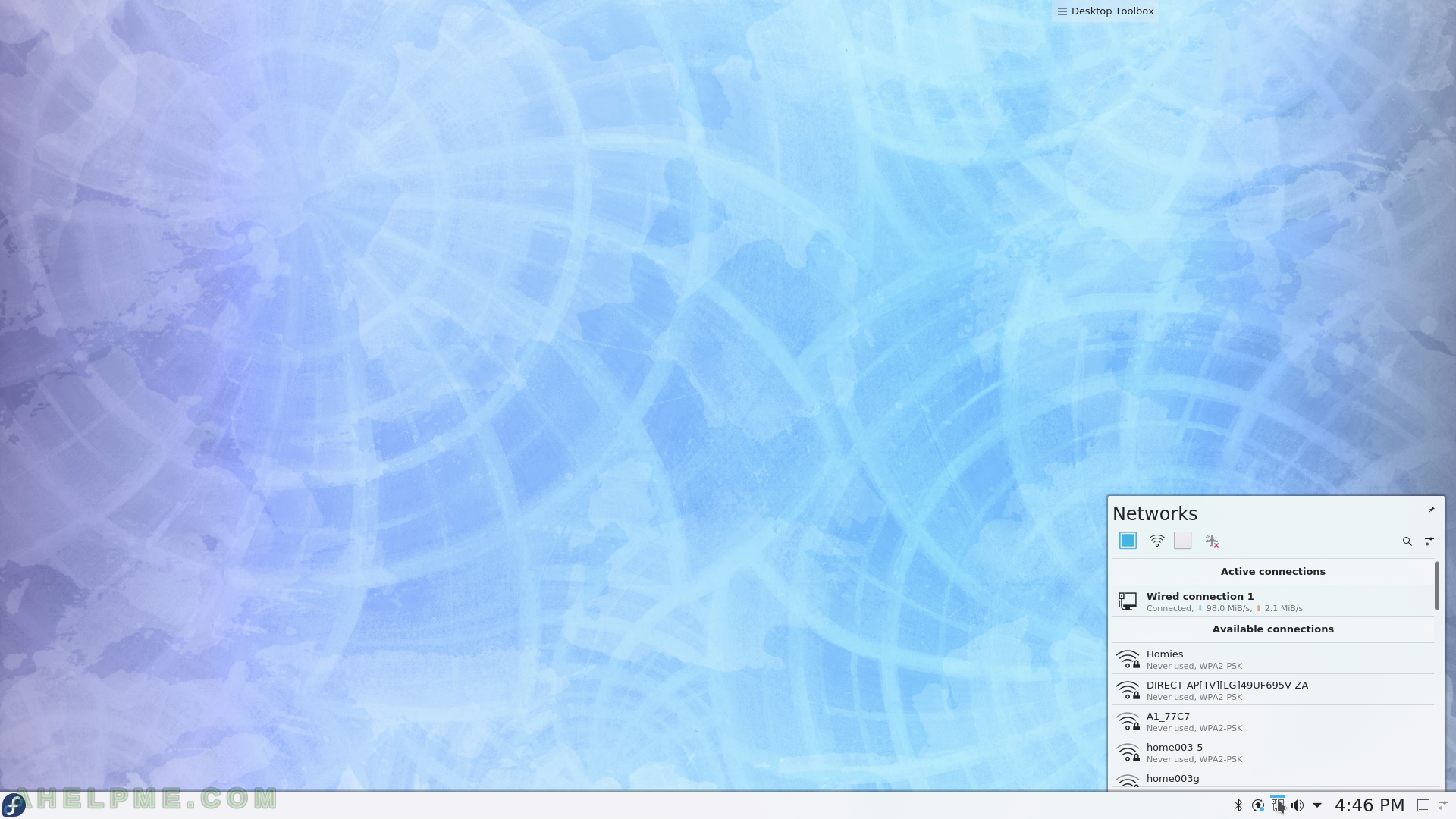 SCREENSHOT 12) All other Notifications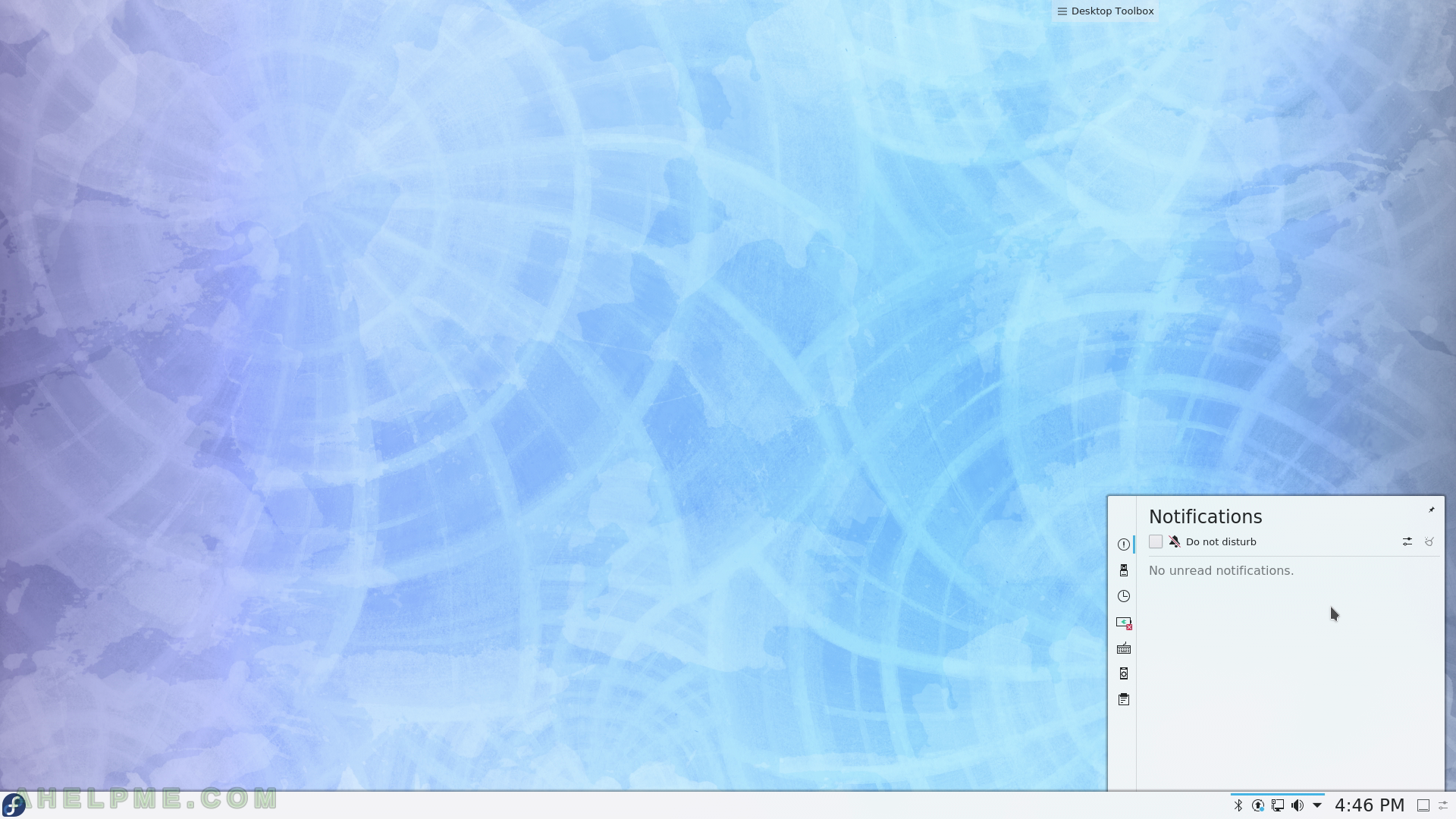 SCREENSHOT 13) Device Notifier – Storage Volume (USB) added.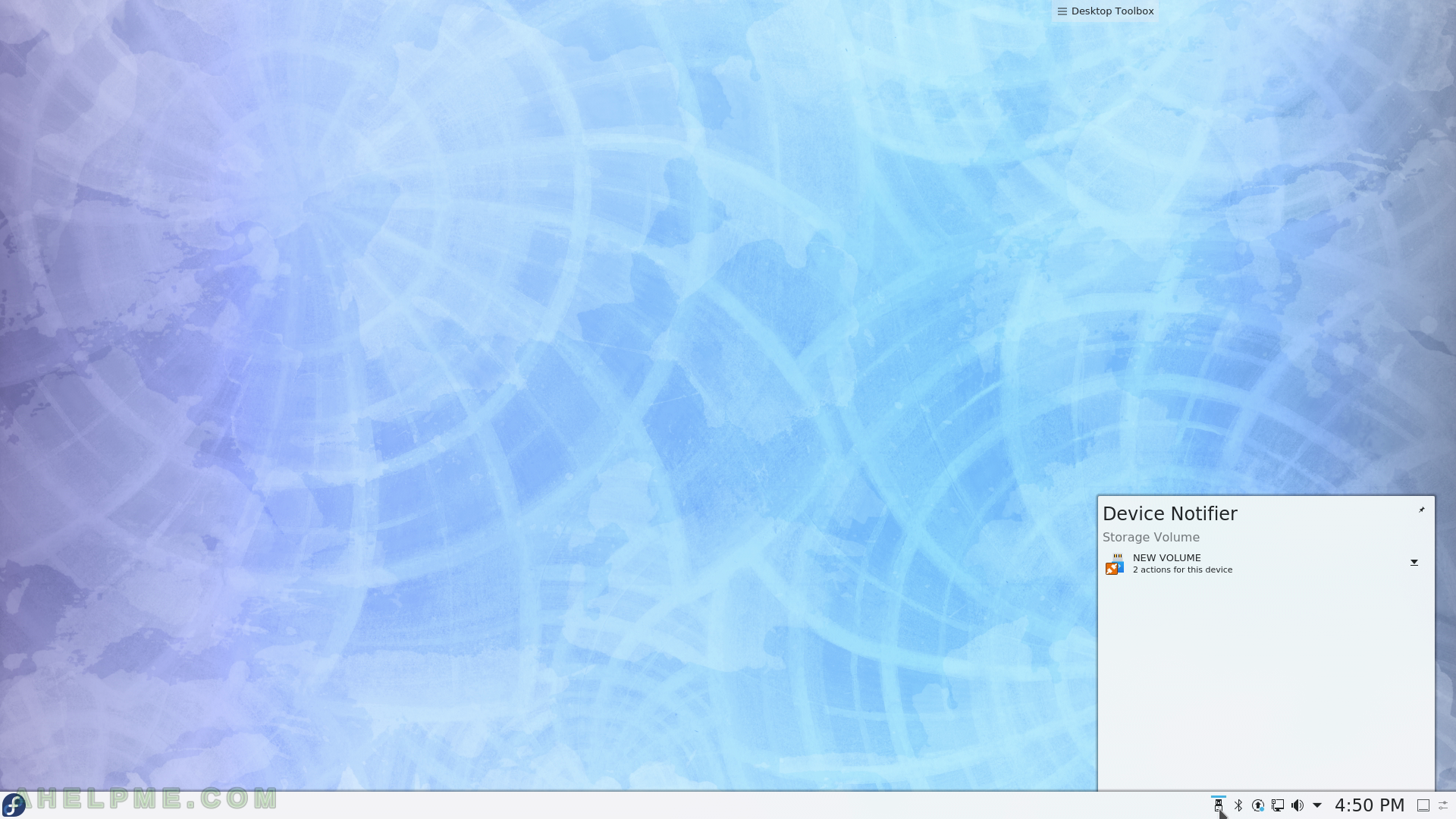 SCREENSHOT 14) The Fedora 31 KDE Plasma start menu – main sub-menus – Favorites, Applications, Computer, History and Leave.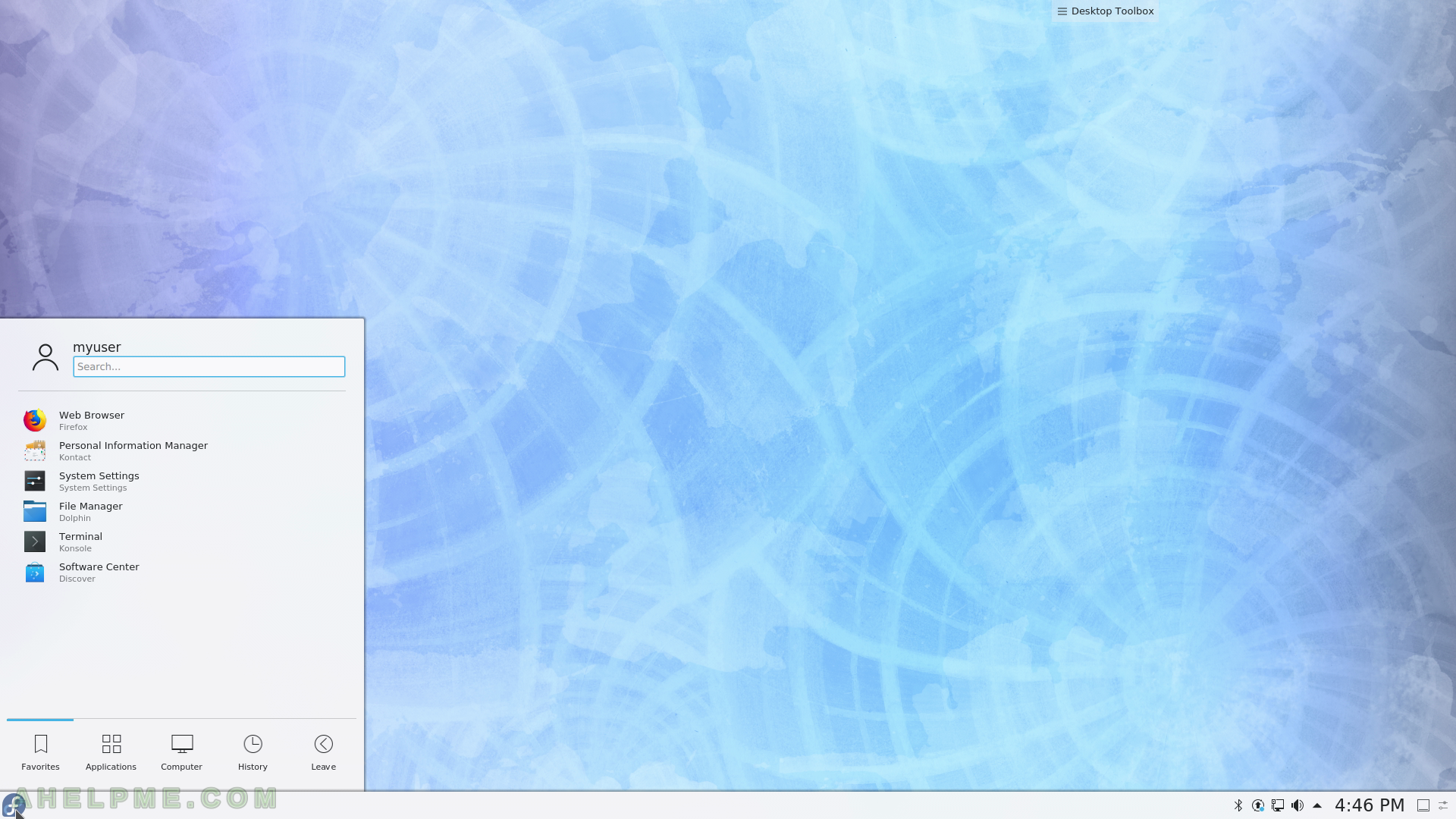 SCREENSHOT 15) All applications menu includes Administration, Development, Games, Graphics, Internet, Multimedia, Office, Settings, System and Utilities sub-menus.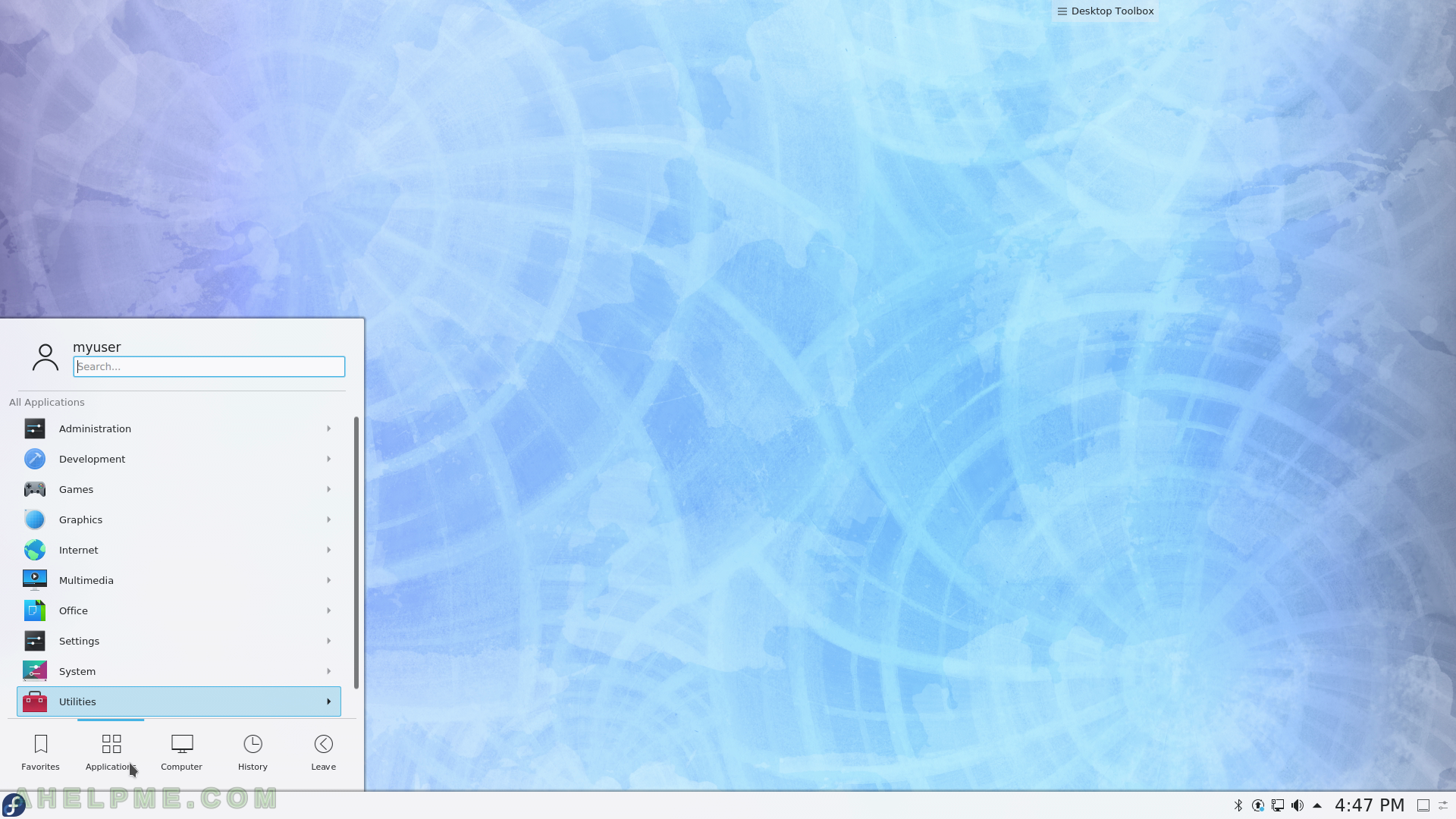 SCREENSHOT 16) Computer menu inlcudes two sub-menus Applications, which were recently used and places where the user recently opend.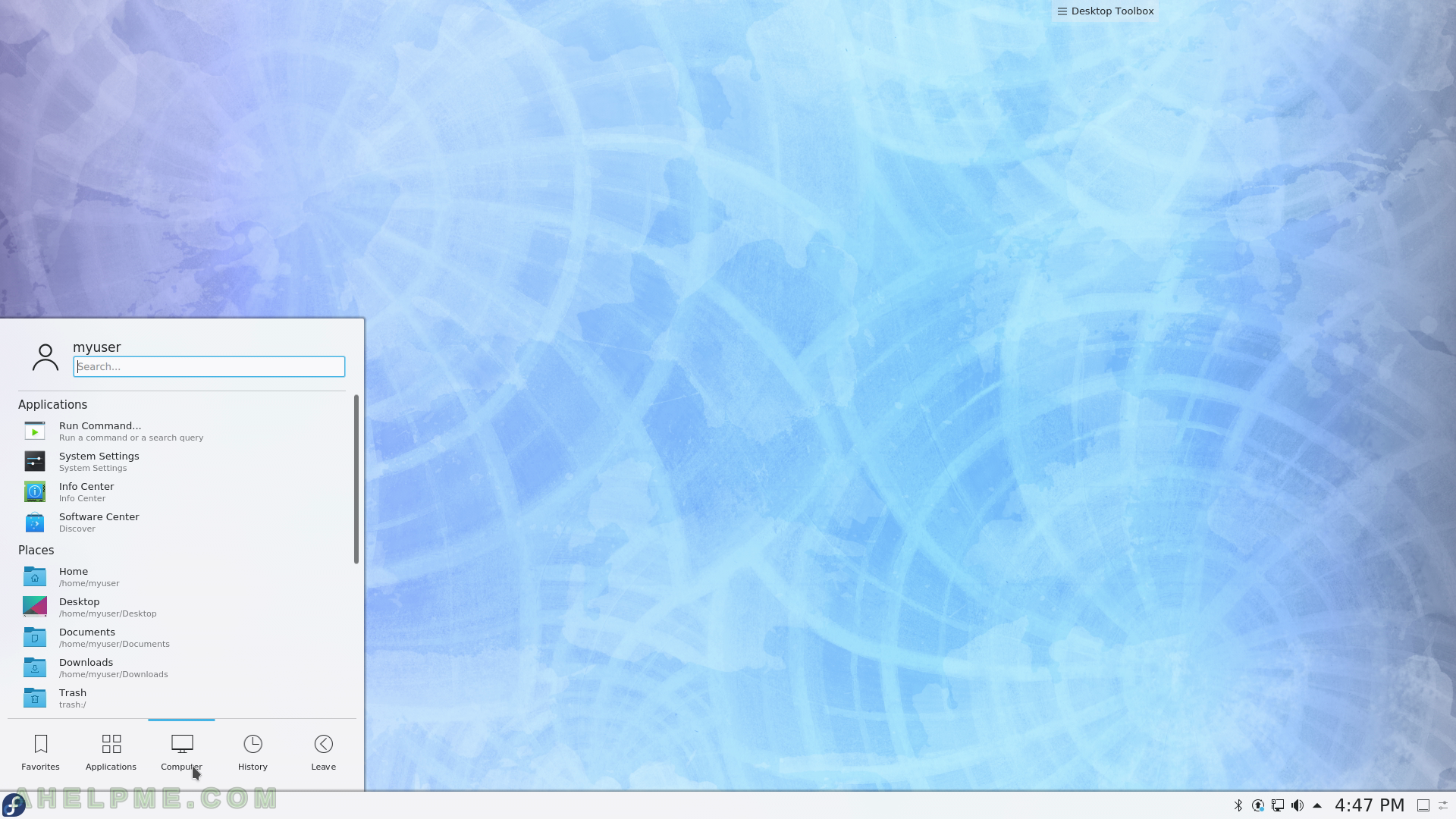 SCREENSHOT 17) Applications and files last used.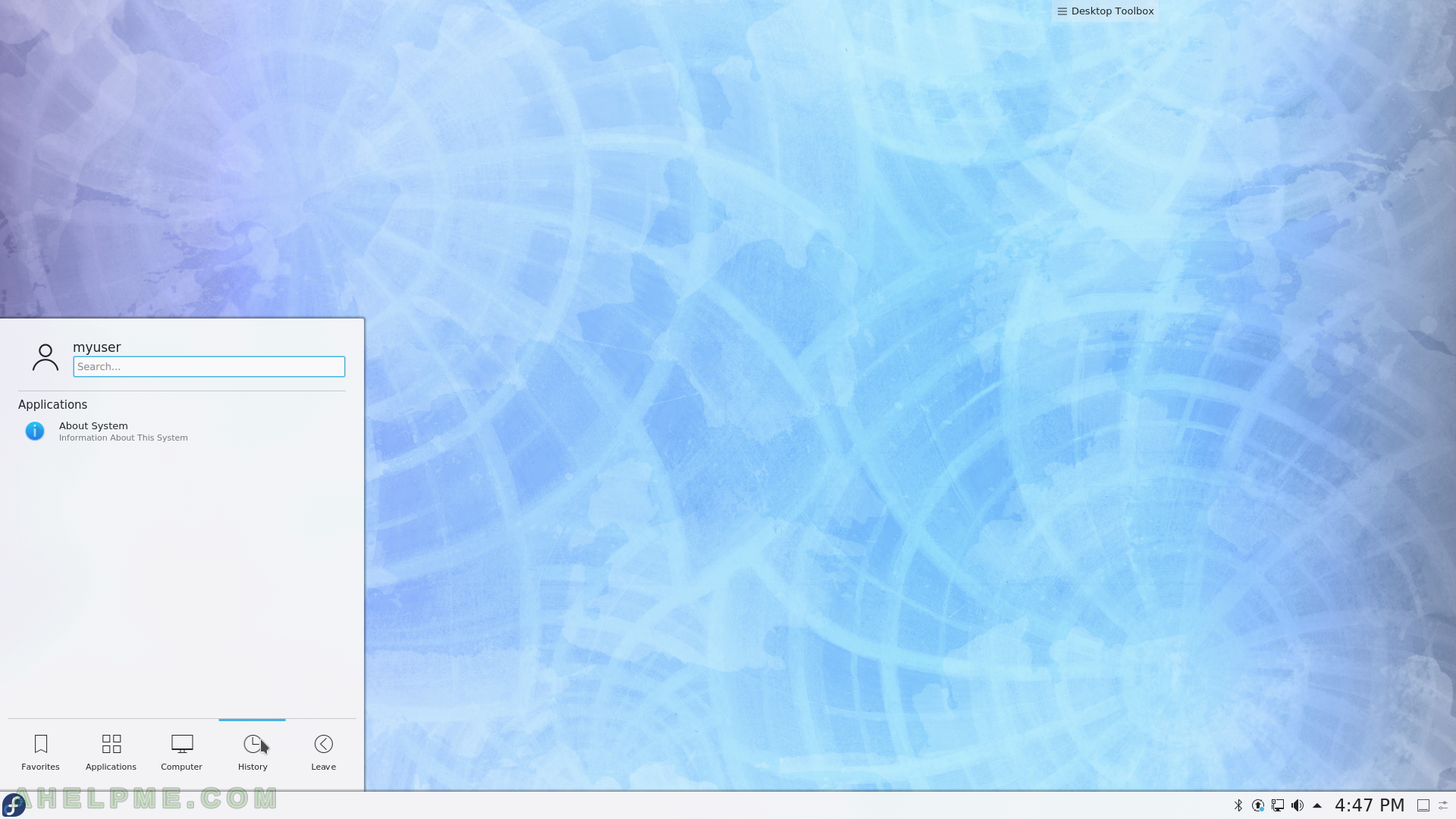 SCREENSHOT 18) Leave menu
It includes Session actions – Lock (to lock the screen), Log out (End the current session) and Switch User (start a parallel session with a different user) and System actions with Sleep (suspend to RAM – uses power from the battery), Hibernate (suspend to the disk – no power is used during this mode), Restart (to restart the machine) and Shut Down (turn off the computer).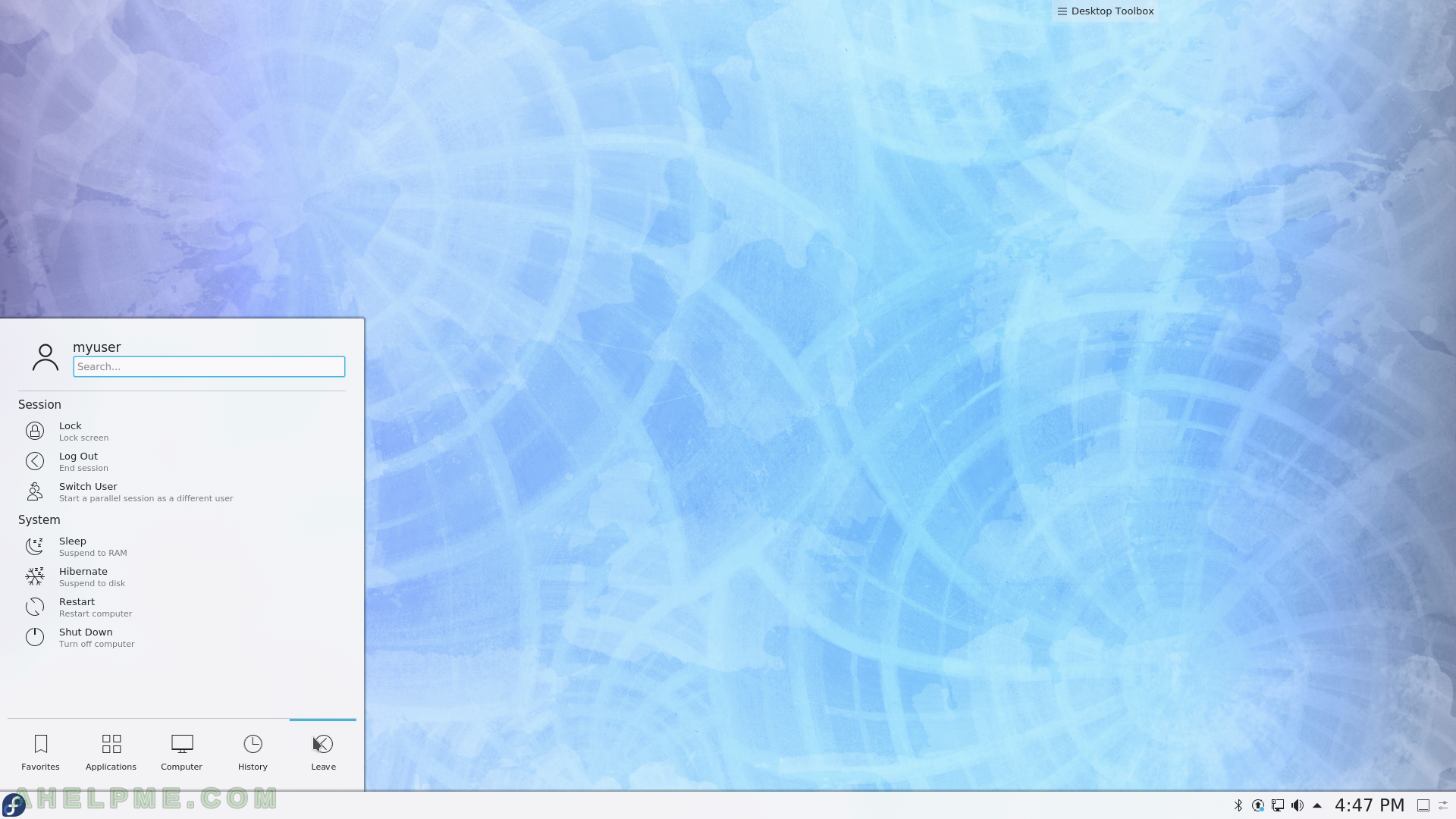 SCREENSHOT 19) A search in the start menu.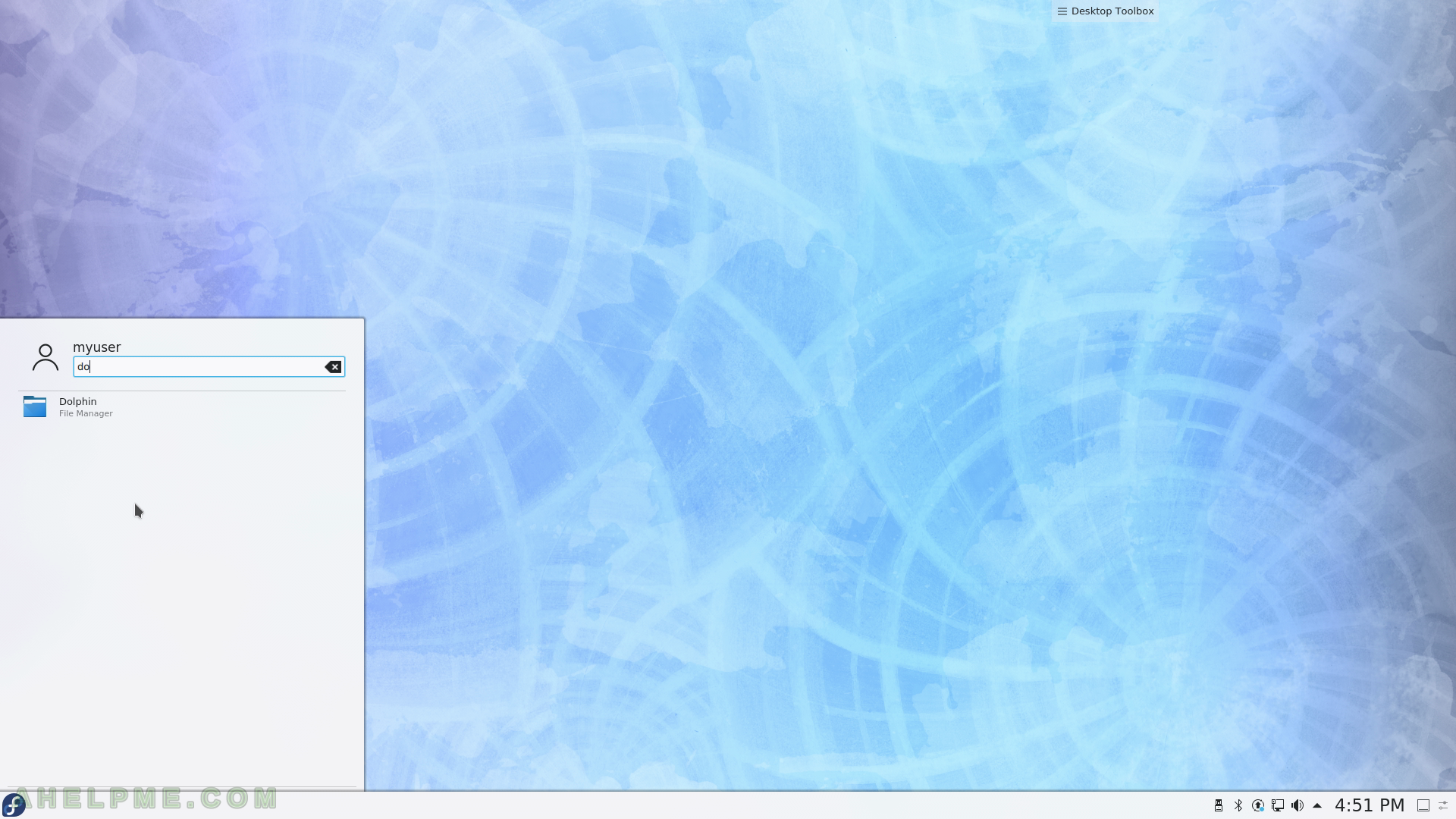 SCREENSHOT 20) Plasma search menu activated with Alt-F2.