If you happen to use KDE Plasma these days and you encounter view problems like you cannot see the whole viewpoint of a window (especially JAVA/GTK based programs?).
KDE Plasma Desktop offers the ability to force a window to expand to new dimensions.
STEP 1) The Java-based iKVM program window has a handful virtual keyboard.
It could be used to "click on" specific key combinations, which otherwise could be caught by your system. But in sometimes the virtual keyboad window is trimmed and you lose some important keys like Ctrl, Alt, Space, arrow keys and more (the last line of buttons).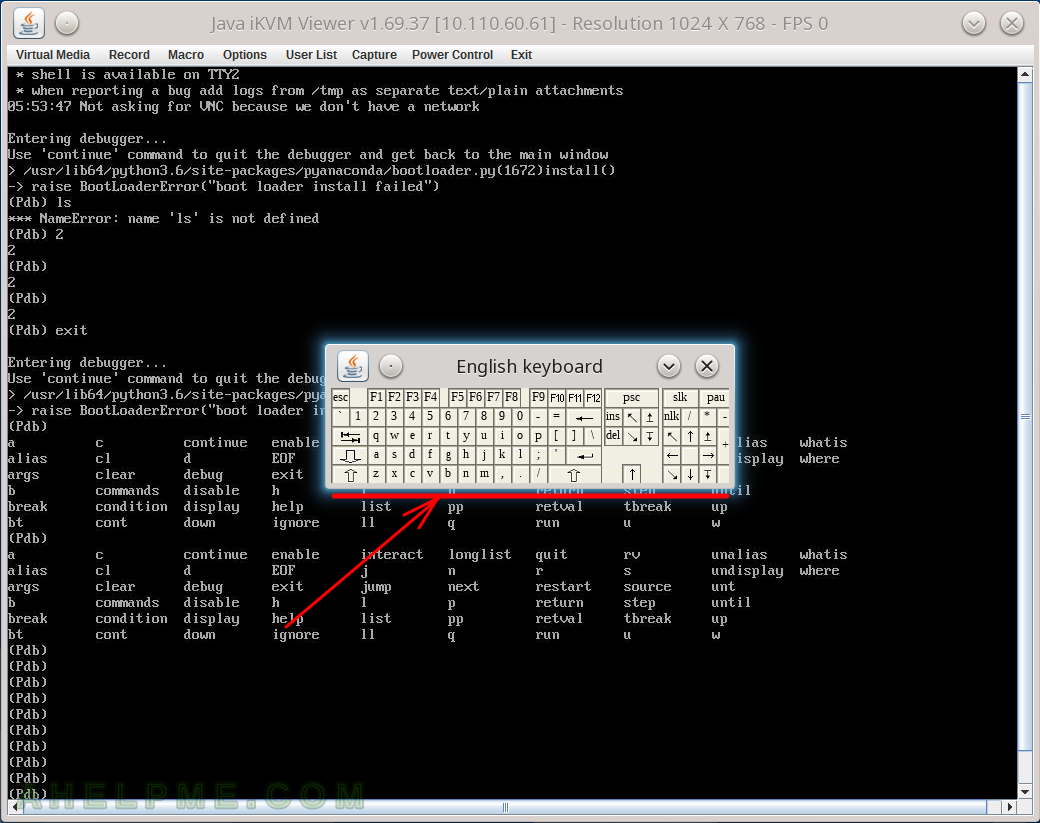 STEP 2) Click on the upper left corner (over the application's icon) to show the context menu.
Click on "More Actions" and then on "Special Window Settings…".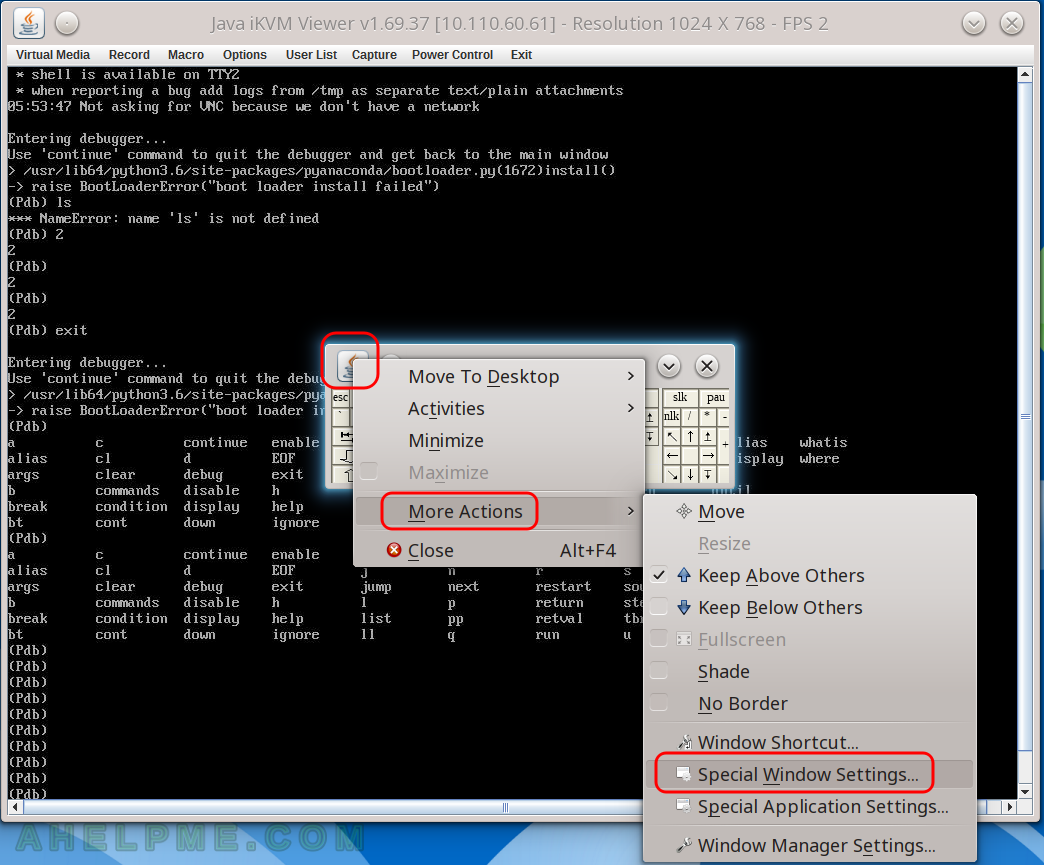 STEP 3) The main aim is to change the viewpoint of the window so hit "OK" to the KWin's information dialog.
Confirmation to alter settings for only the currently actove window. Note the tab name or these operations is "Size & Position".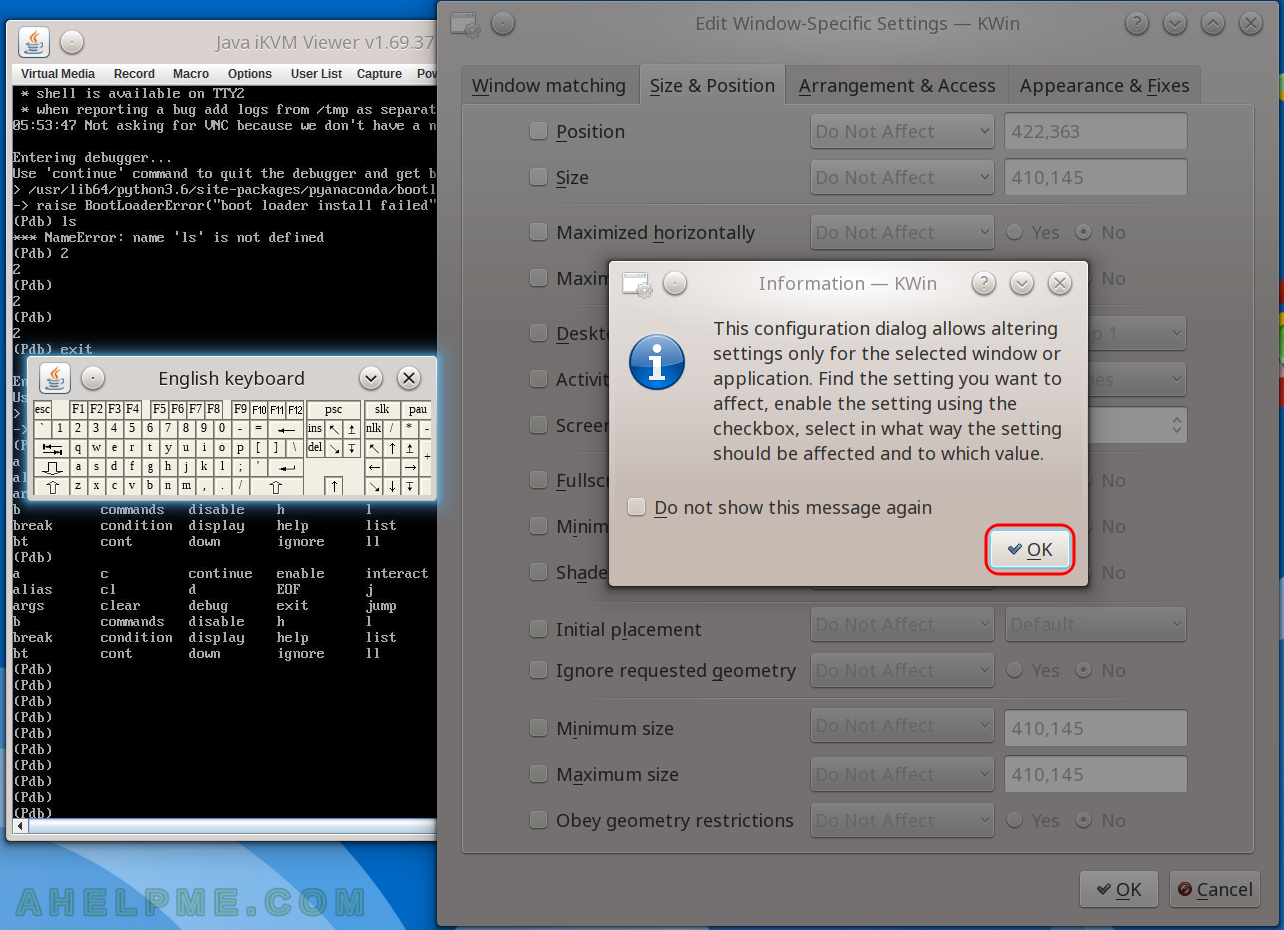 STEP 4) First, check the "Size" and the dropdown on the same line with "Size" will be available to be edited.
Select "Force", because we would like to just enable a bigger viewpoint. And change the dimentions on the textbox next to the "Size". We just added more units for the vertical. Click on "OK".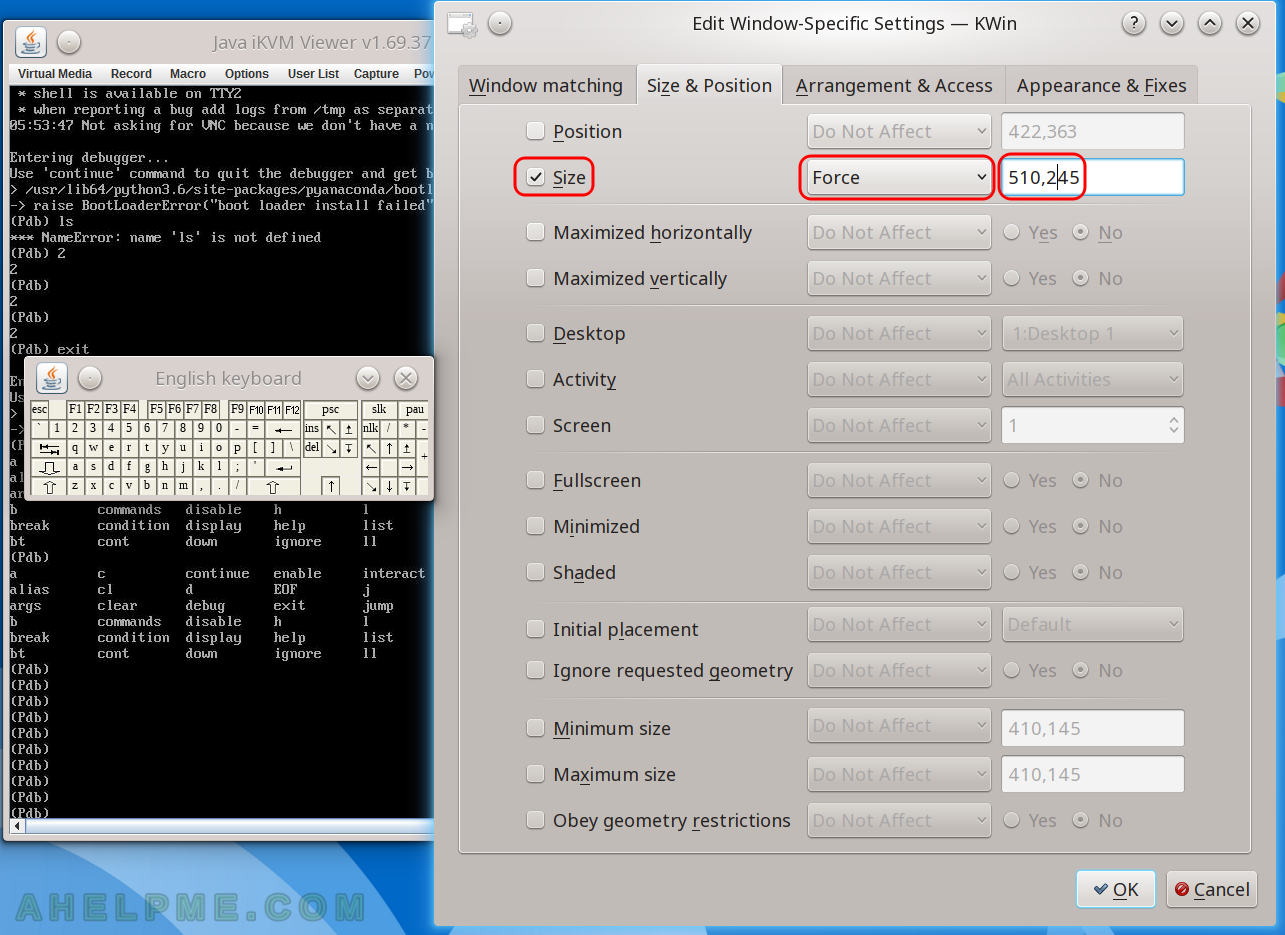 STEP 5) Now the window of the application is bigger then before and we can uset Alt, Ctrl, arrows keys and everthing on the last line of buttons.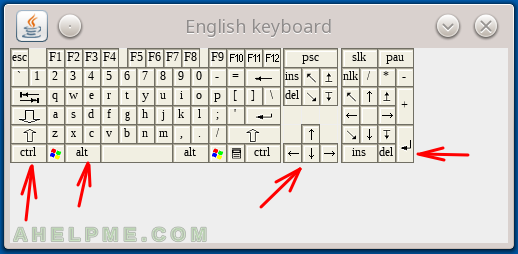 Now we can use the special keys like Ctrl, Atl, Windows key, array keys, ins, del, space and more!