STEP 21) Fill your name and username to login with.
This user will have administrative privileges. It can escalate to root with sudo. Click on "Next".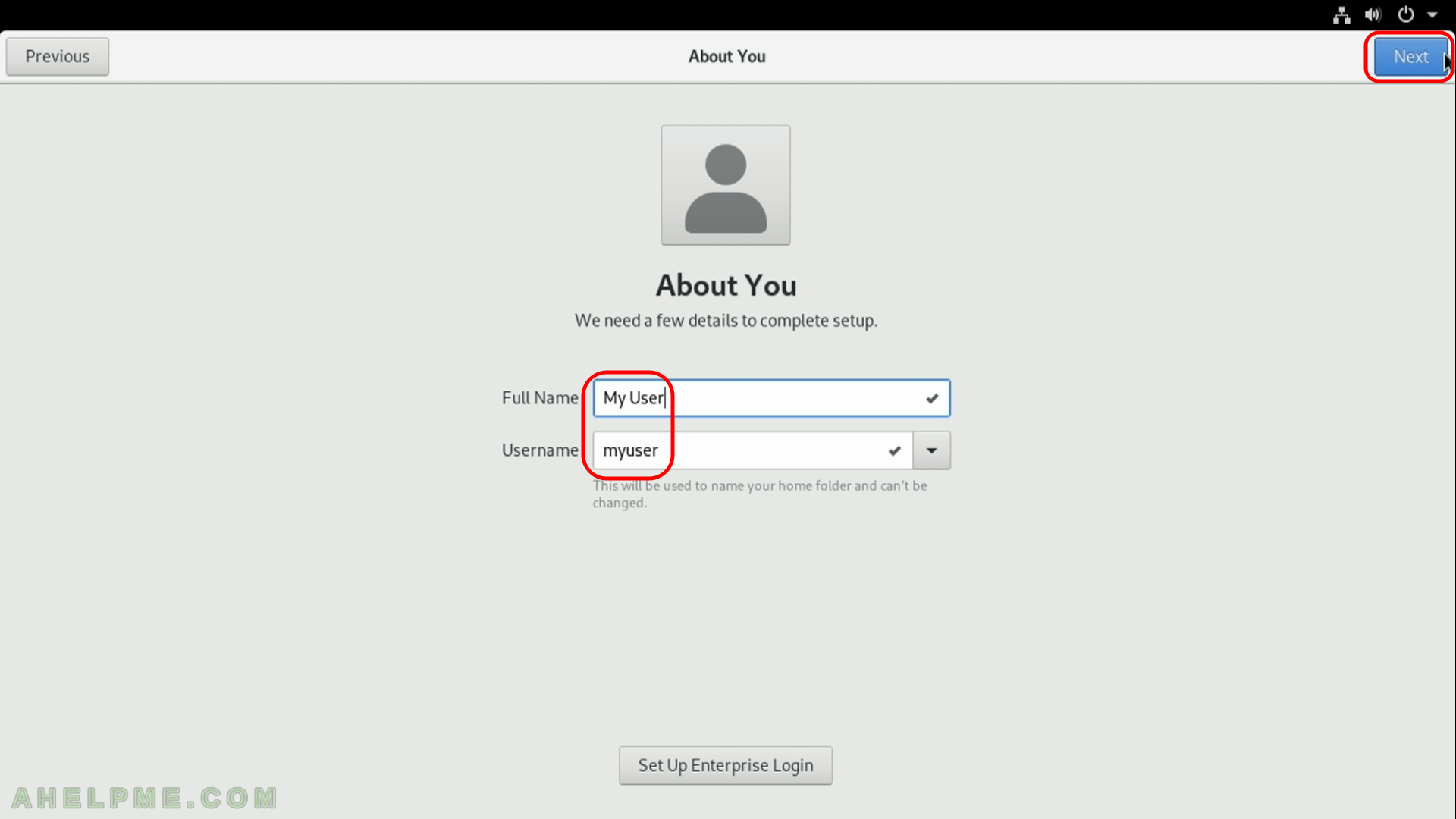 STEP 22) Fill your password for the newly created user. Click on "Next".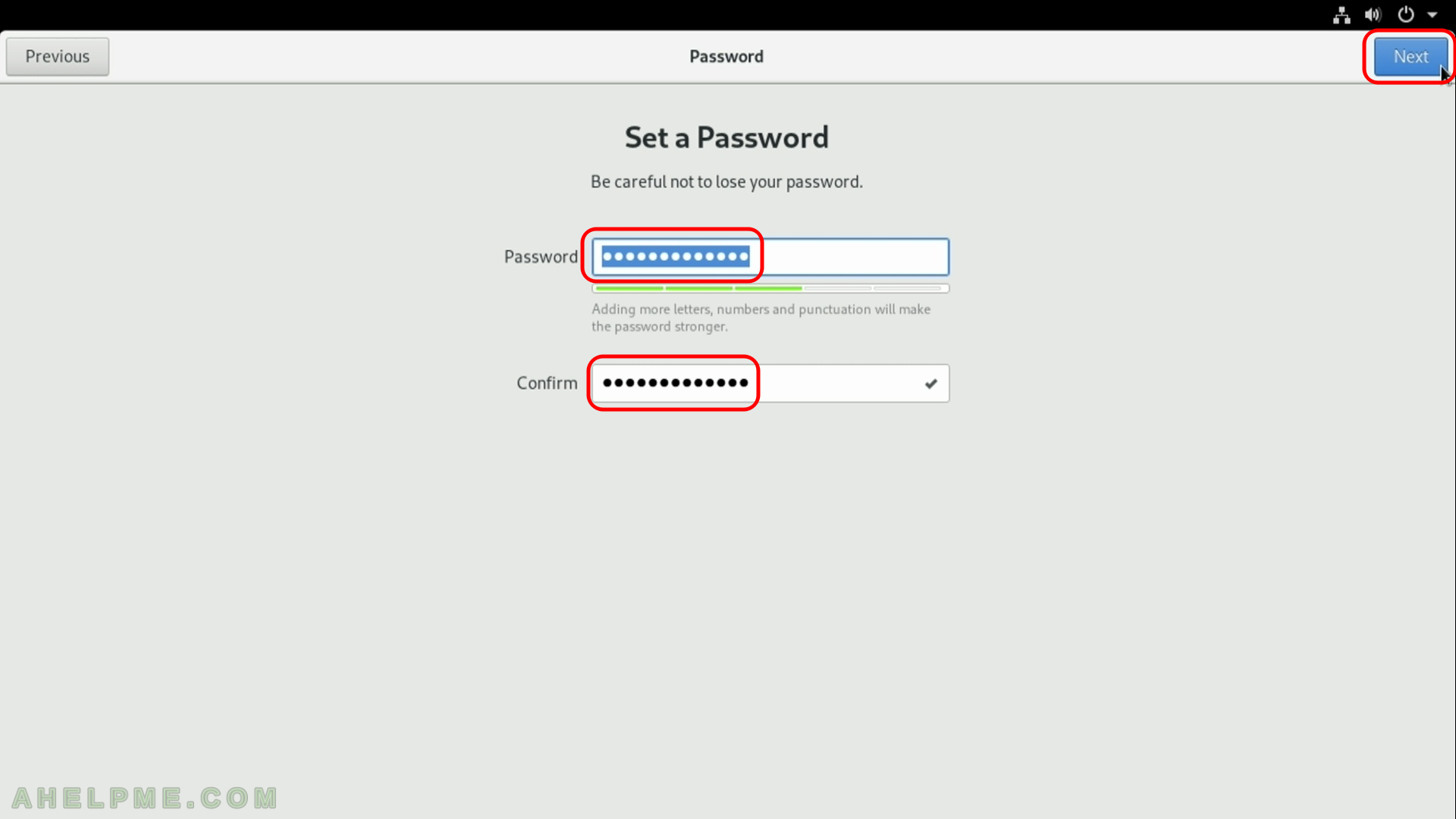 STEP 23) Click on "Start Using Fedora" and you'll see the Login screen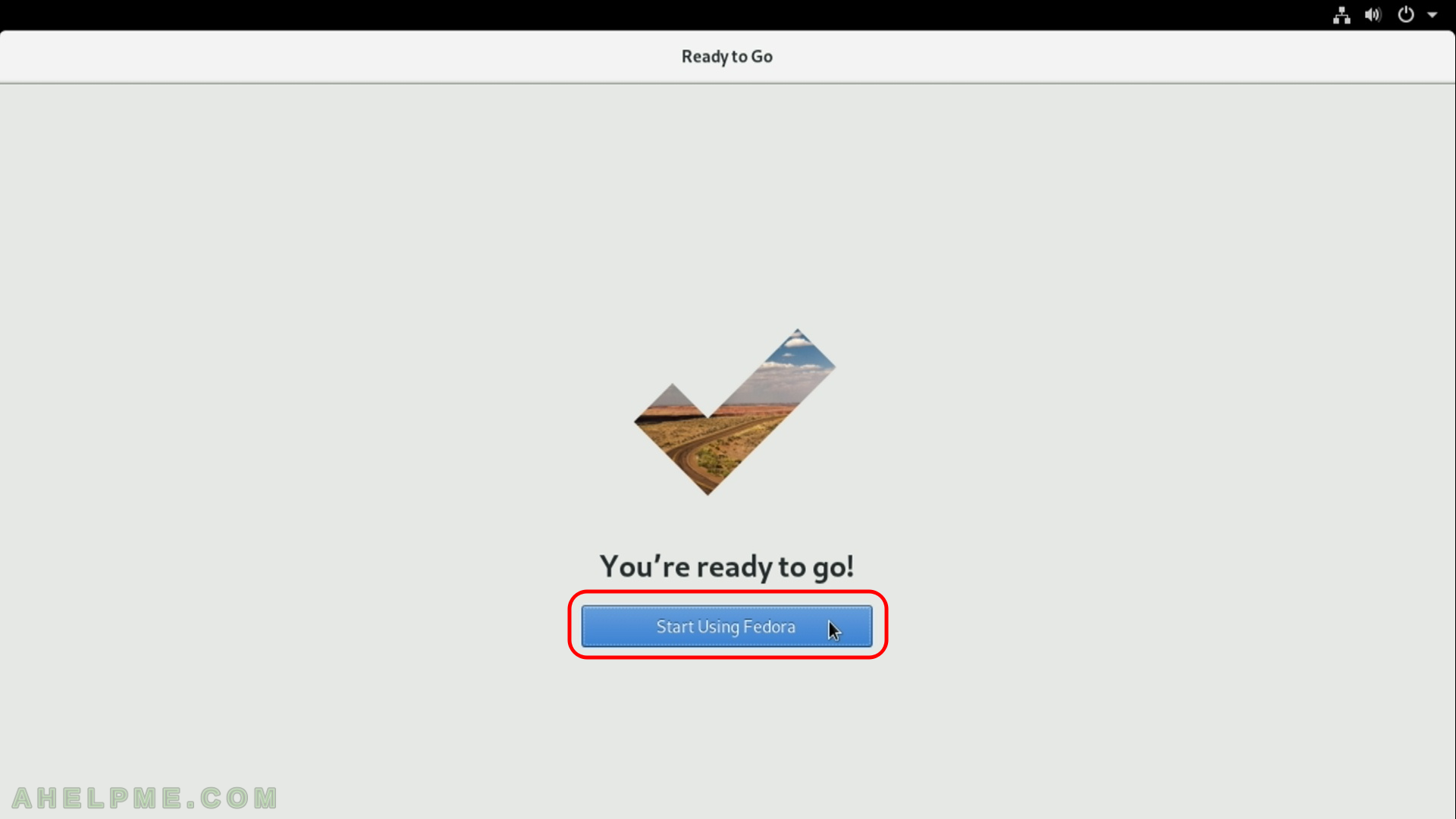 STEP 24) Getting started and helpful information for Fedora 29's Gnome.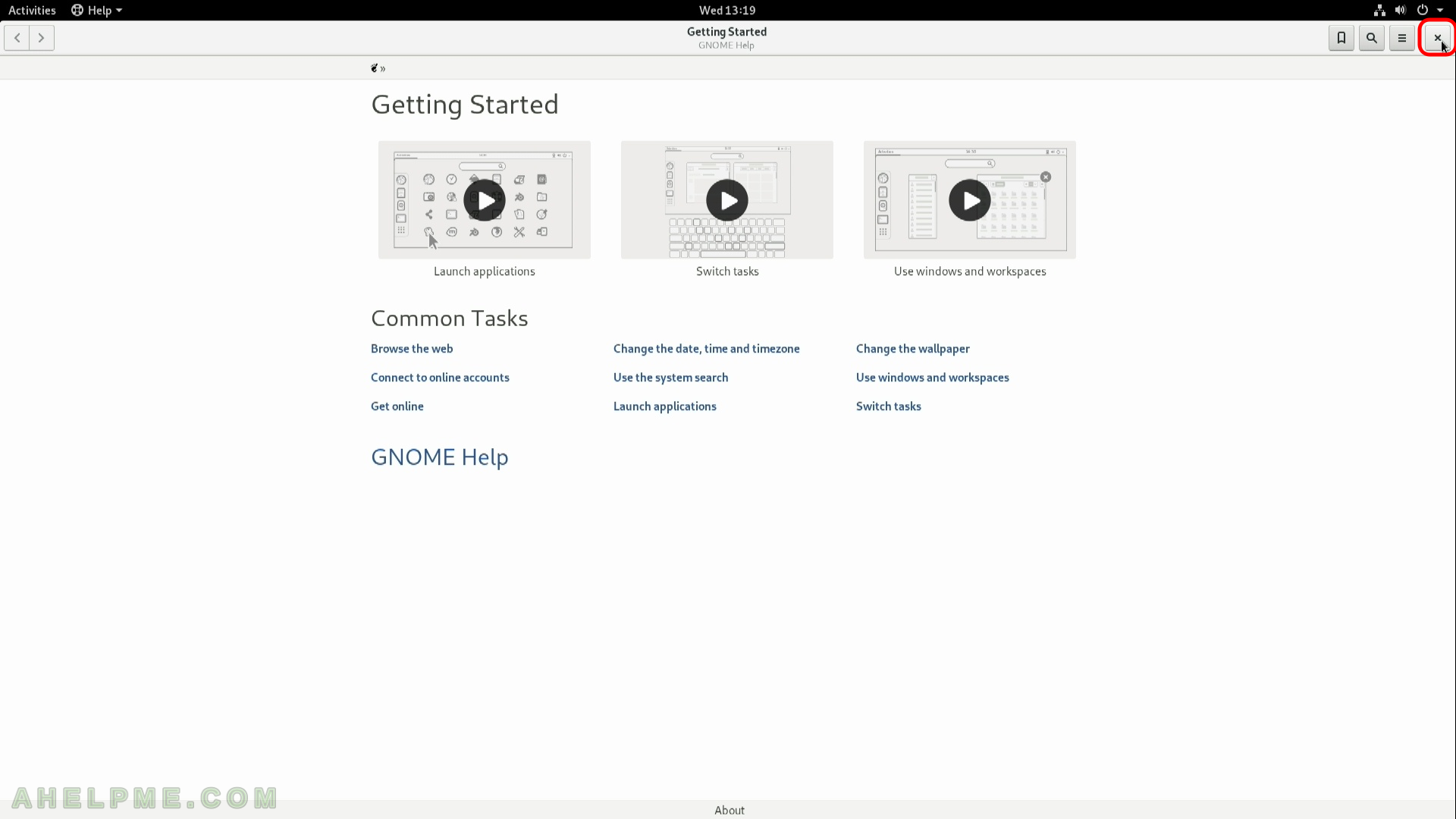 STEP 25) You are logged by default with the user you've just created. No need to login the first time. This is the default look of the Gnome desktop.
First login in Fedora Workstation 29 with Gnome GUI. Click on the top left corner of the screen – Activities.

STEP 26) Left menu bar, click on "Show Applications" to list the default installed applications.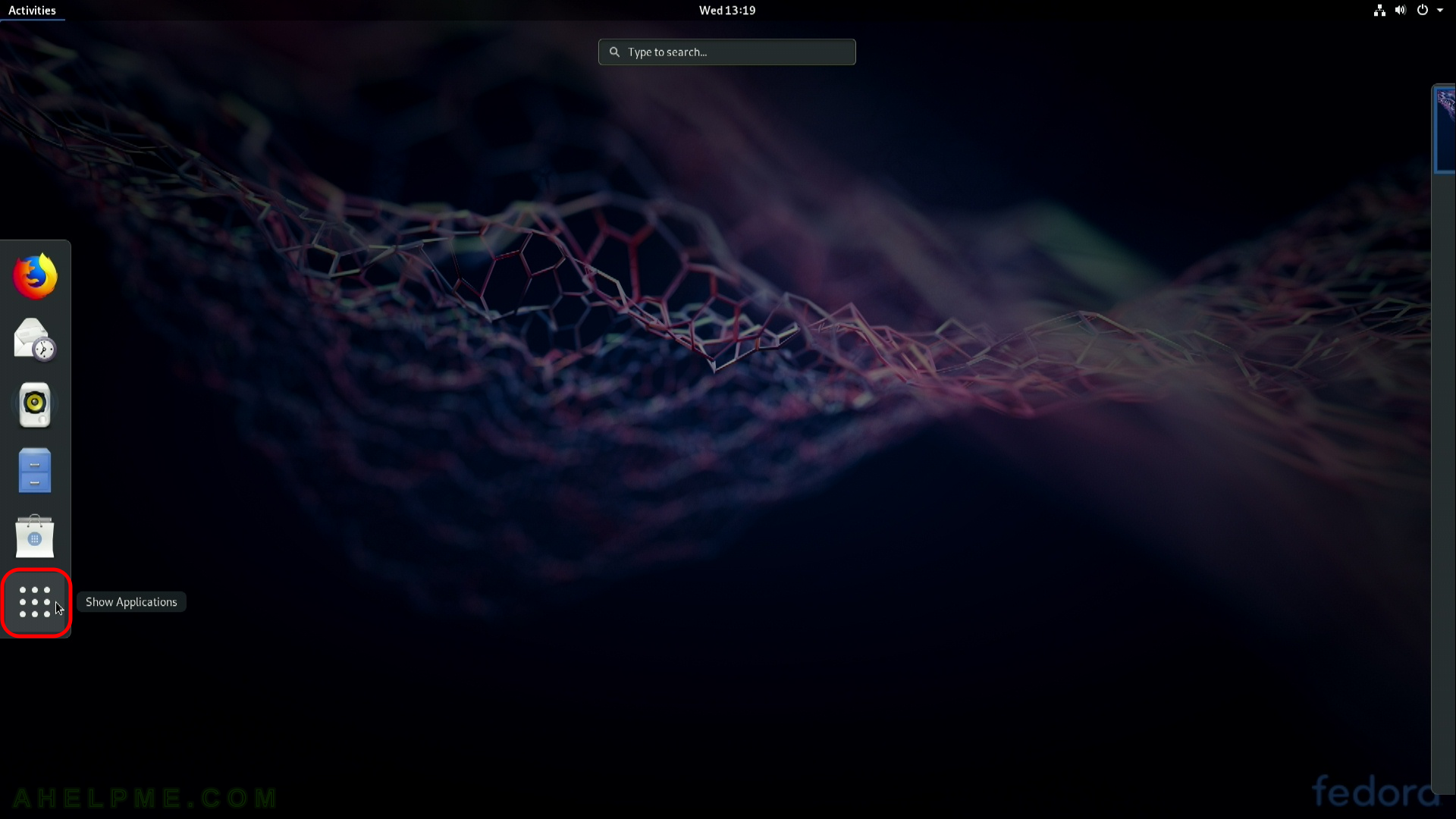 STEP 27) Lists the default installed applications.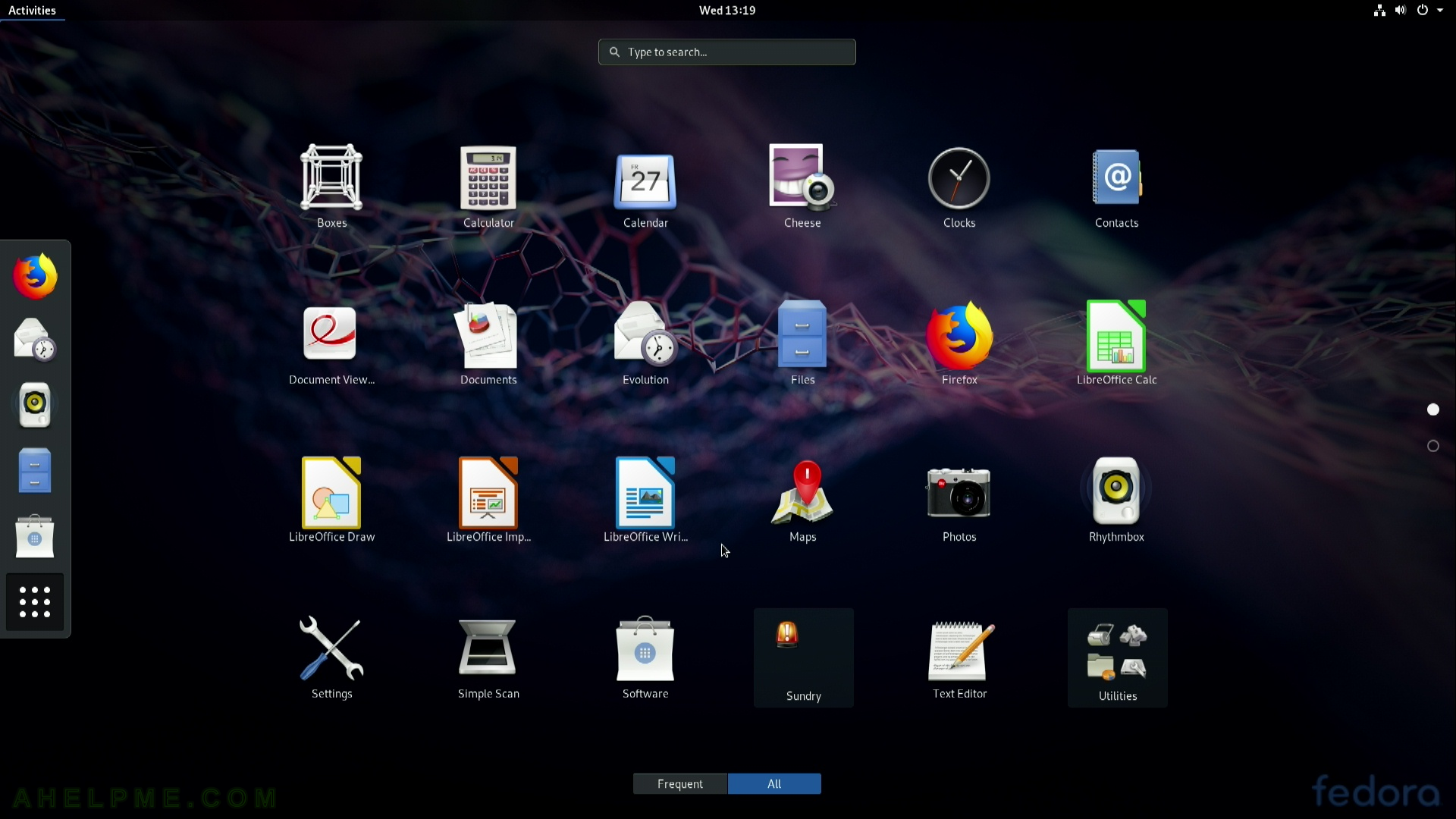 STEP 28) About our machine and Fedora 29 software infromation – Gnome version installed from the installation disk is 3.30.1 (no updates applied).
The system is AMD Ryzen Threadripper 1950X with 32G and Graphics is NVIDIA GPU hardware. By default it uses the open source GPU driver nouveau.