SCREENSHOT 11) Click on power icon to exit the "HPE Intelligent Provisioning" and to reboot.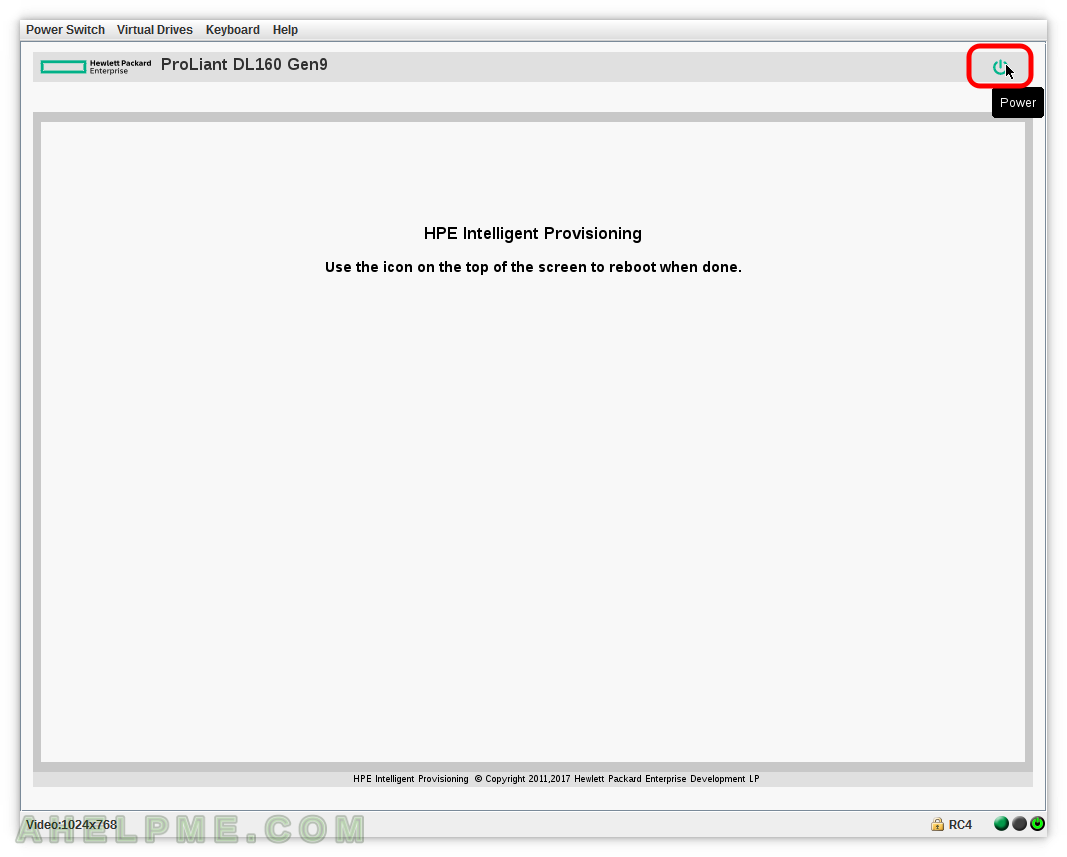 SCREENSHOT 12) Click on "Reboot" to reboot the machine.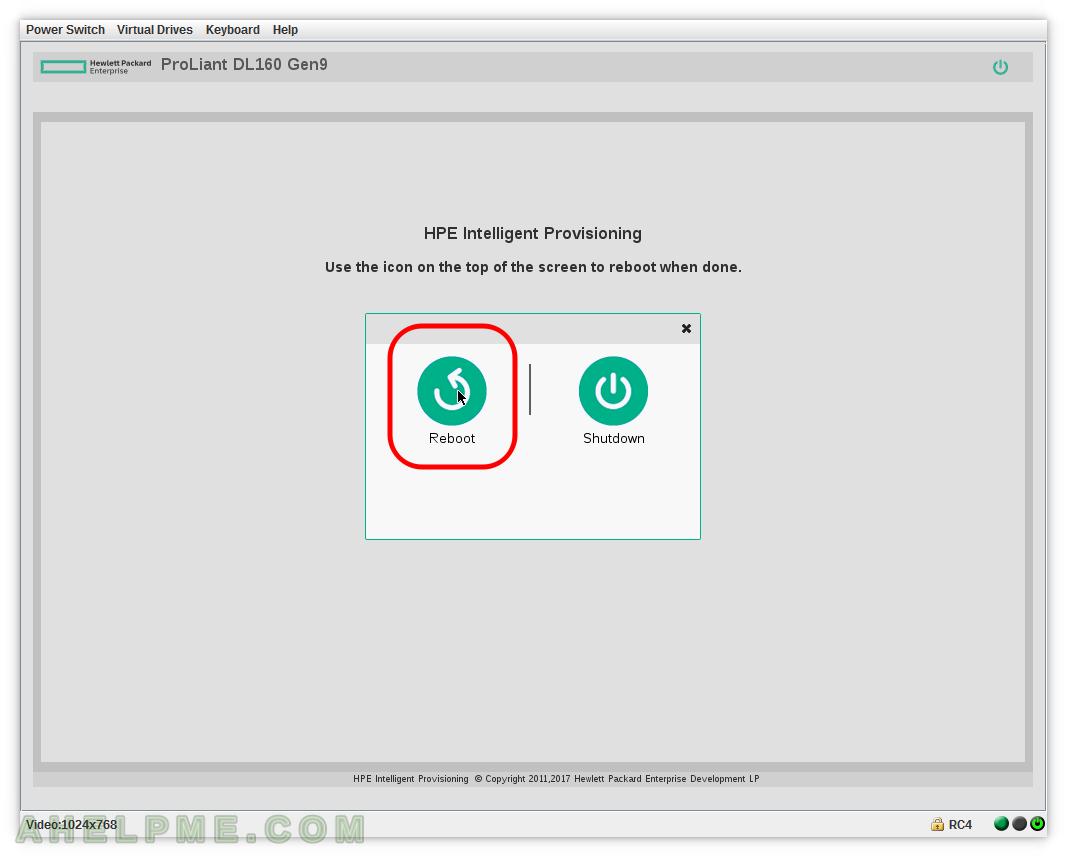 SCREENSHOT 13) This enables the hardware mode of the controller – click on "Enable Smart Array Mode" and disables the HBA mode (the JBOD mode).
This is the second part of the article – How to enable "Smart Array Mode" of "Smart Array P440".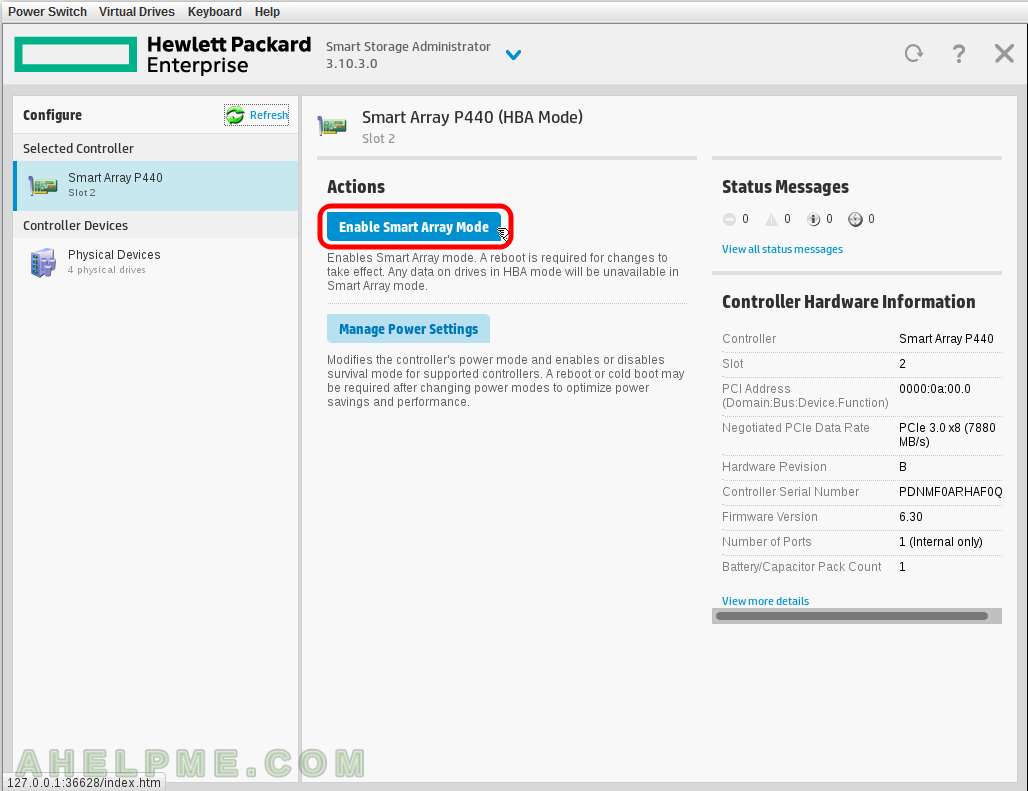 SCREENSHOT 14) Confirm by click on "OK" if you want to enable "Smart Array Mode".
Keep in mind it is not clear what will happend to your data on the disks. Probably the data will be lost!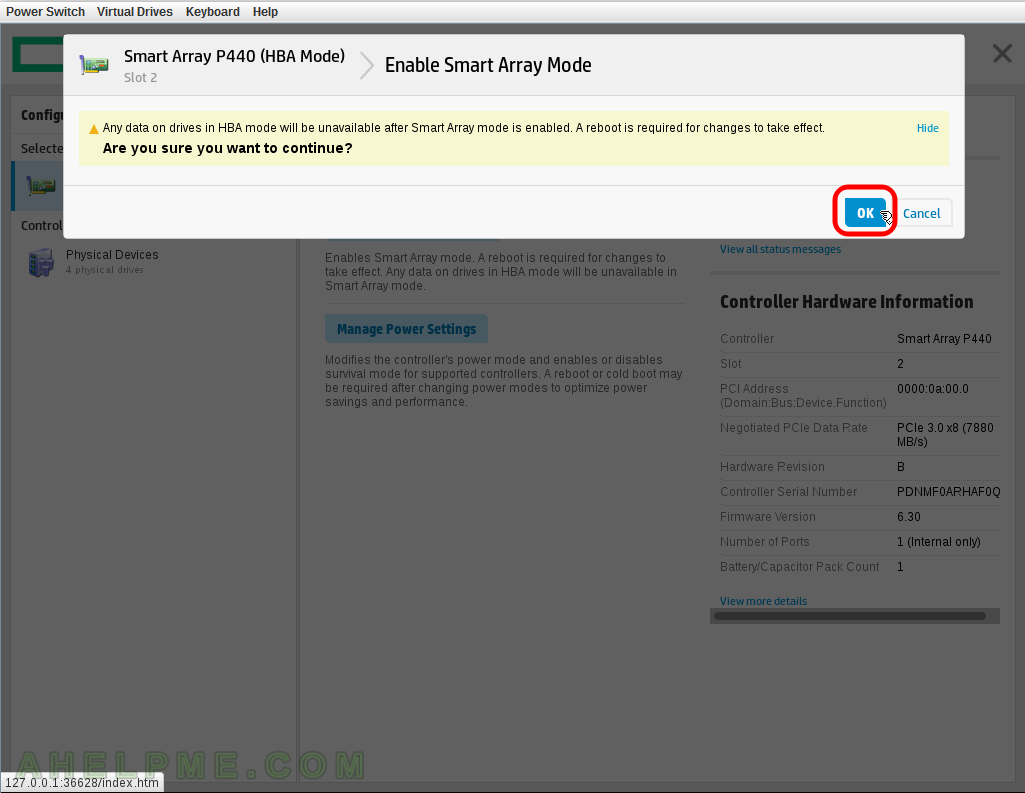 SCREENSHOT 15) "The controller has been set to enable Smart Array mode after reboot."
Again a reboot is required when switching back to hardware mode (Smart Array mode). Here you can see detals of "Controller Hardware Information", "Controller Power Settings", "Port Settings" and "Controller Status".Scroll down for more details.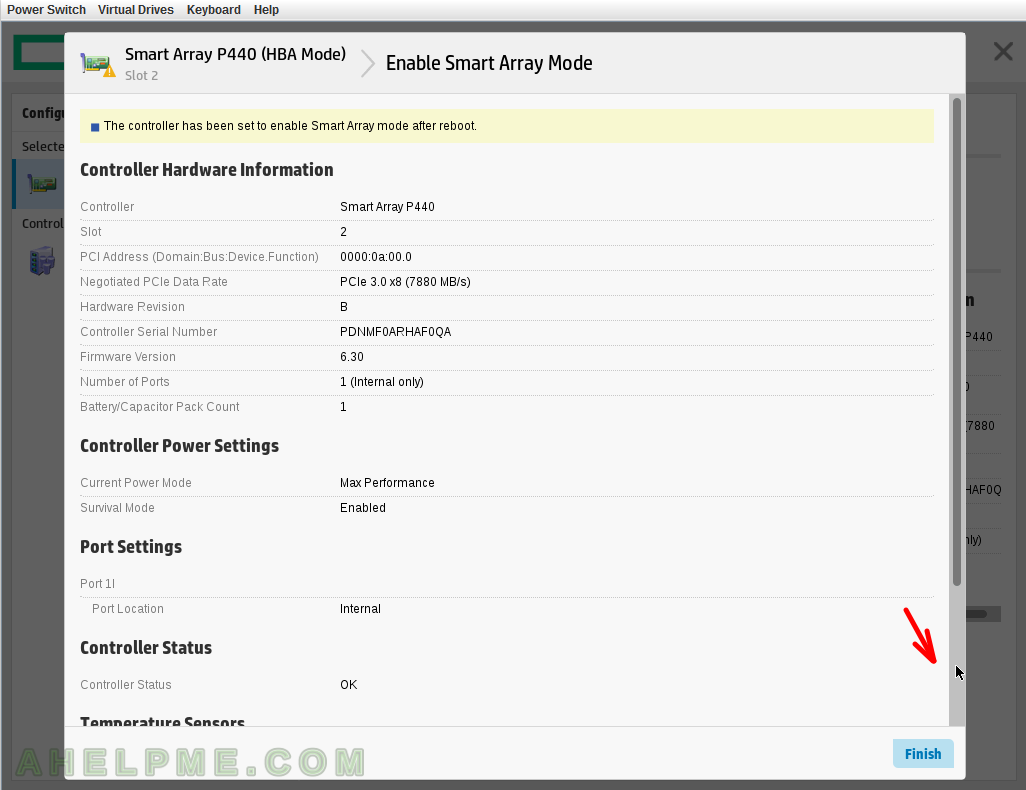 SCREENSHOT 16) More detals "Temperature Sensors" and "Storage Enclosures".
Click on "Finish" to exit the manu and to reboot the machine.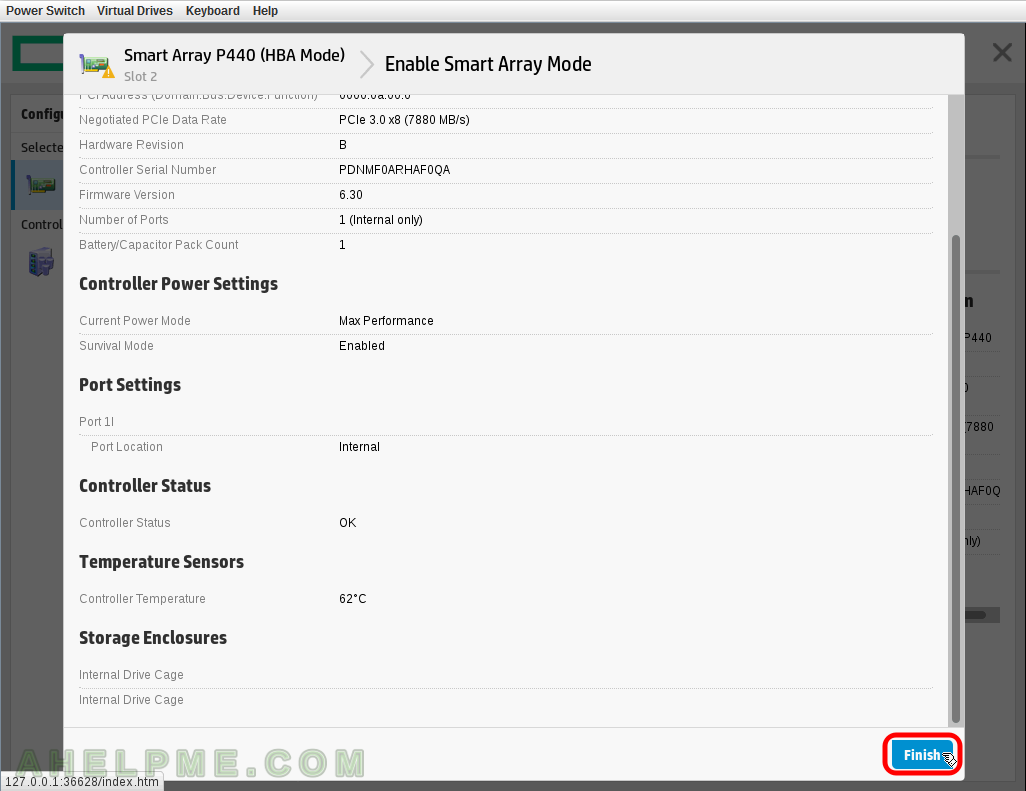 SCREENSHOT 17) You can see there is a warning message, again. Click on "View all status messages" to view the message.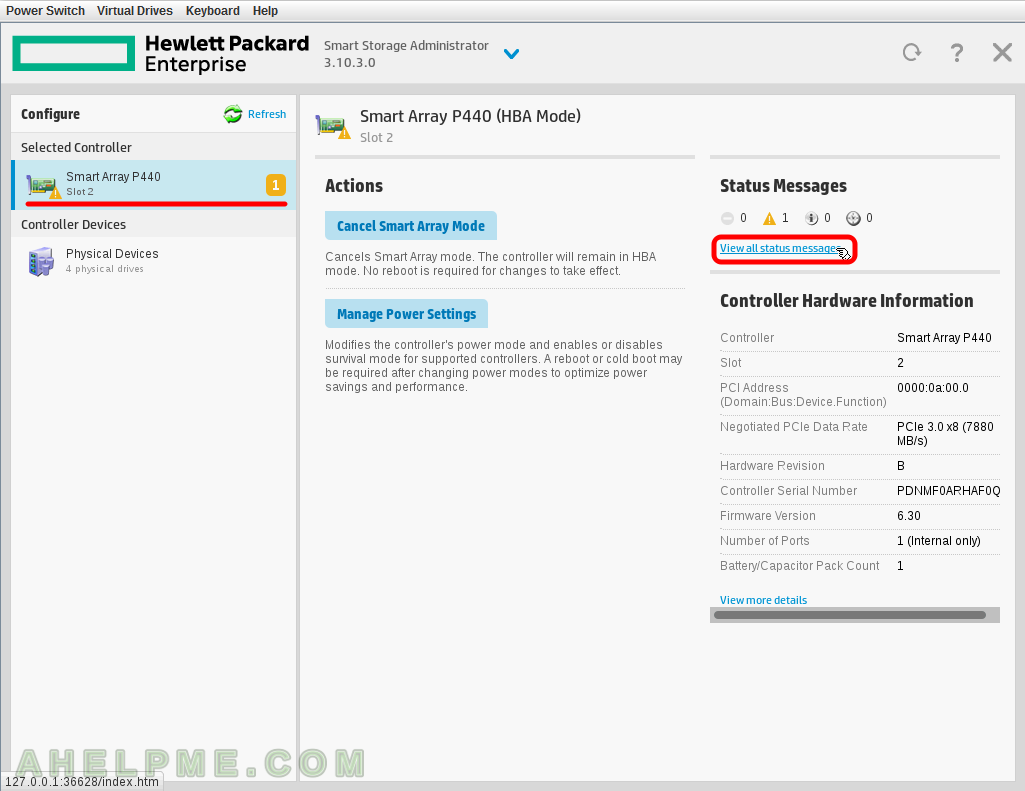 SCREENSHOT 18) The warning reports the controller needs a reboot to enable "Smart Array Mode".
The disks won't be directly accessible from the Operating system. Click "Close".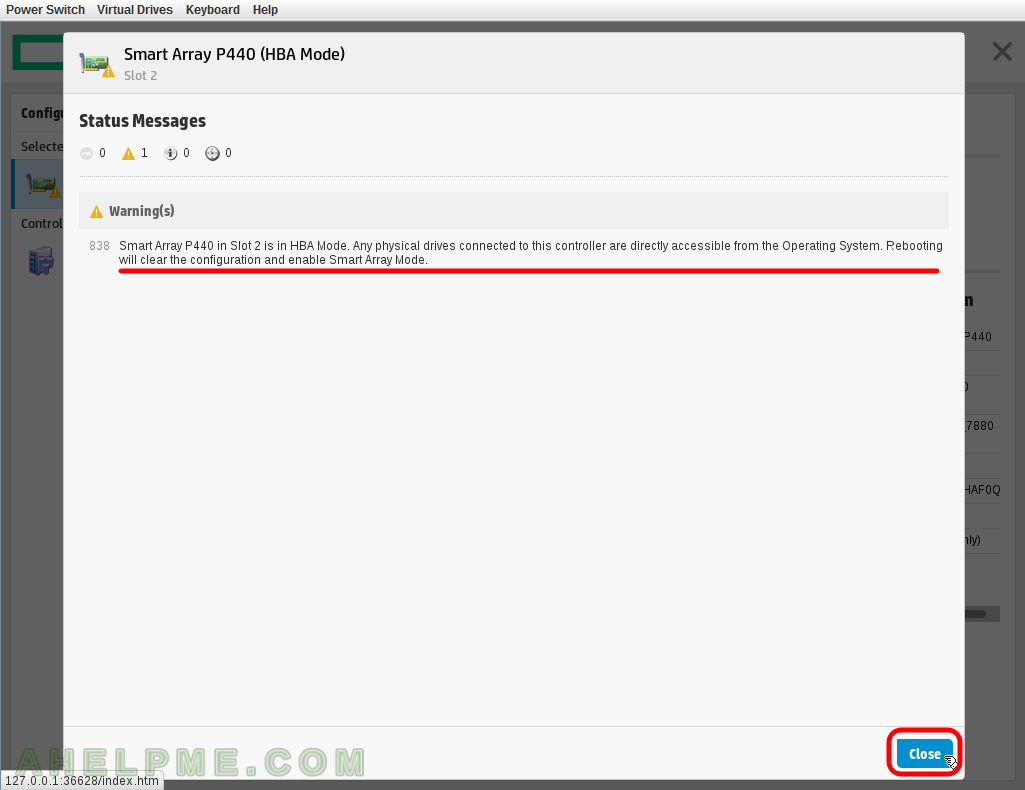 SCREENSHOT 19) Exit the controller to reboot the machine. Click "X" to exit.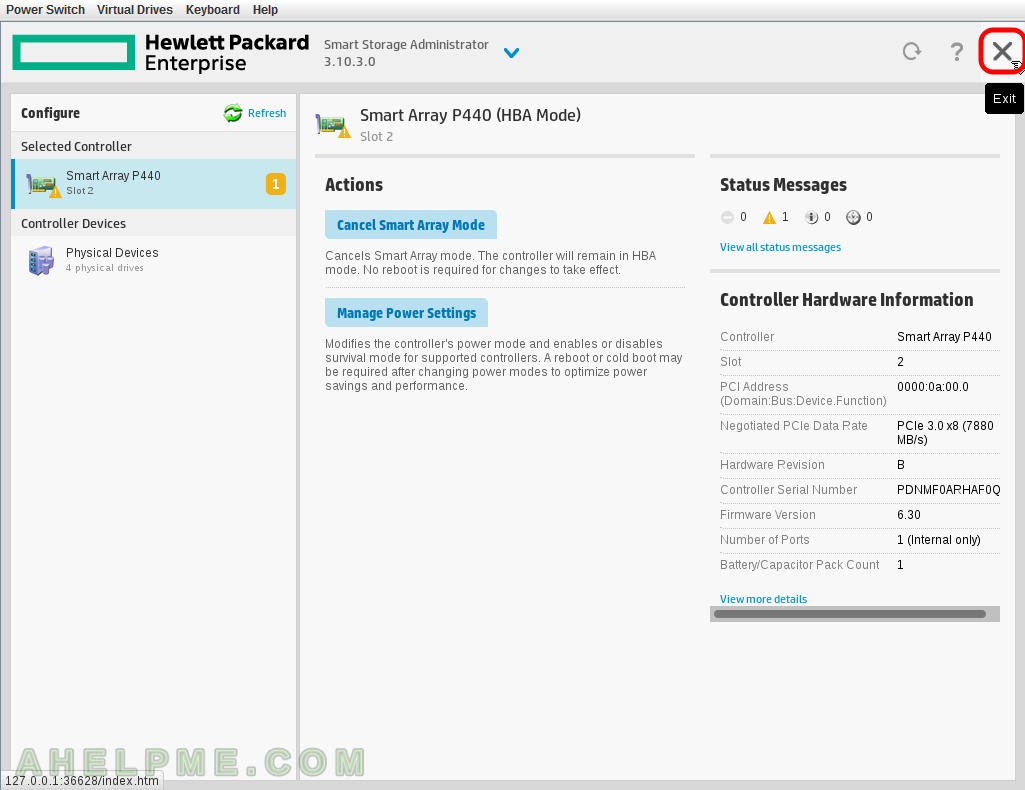 SCREENSHOT 20) Confirm by clicking on "OK" to exit the configuration utility Smart Storage Administrator.