This article is to show how to create RAID 0 in Smart Array P440 hardware controller and what kind of migration is possible from RAID 0 on this controller.
Existing RAID 0 could be migrated only to the same RAID 0 (so no possible RAID Level transformation) with different Stip size (any of the supported in the controller) on-the-fly with no data loss!
You may check our more detail article on how to start HPE Smart Storage Administrator on your server here: Review of Smart Array P440 on a server HP ProLiant DL160 Gen9 using iLO – create, modify, delete array and view controller settings
There are the steps to create RAID 0 using Smart Storage Administrator:
STEP 1) Click on "Create Array" to create a new array.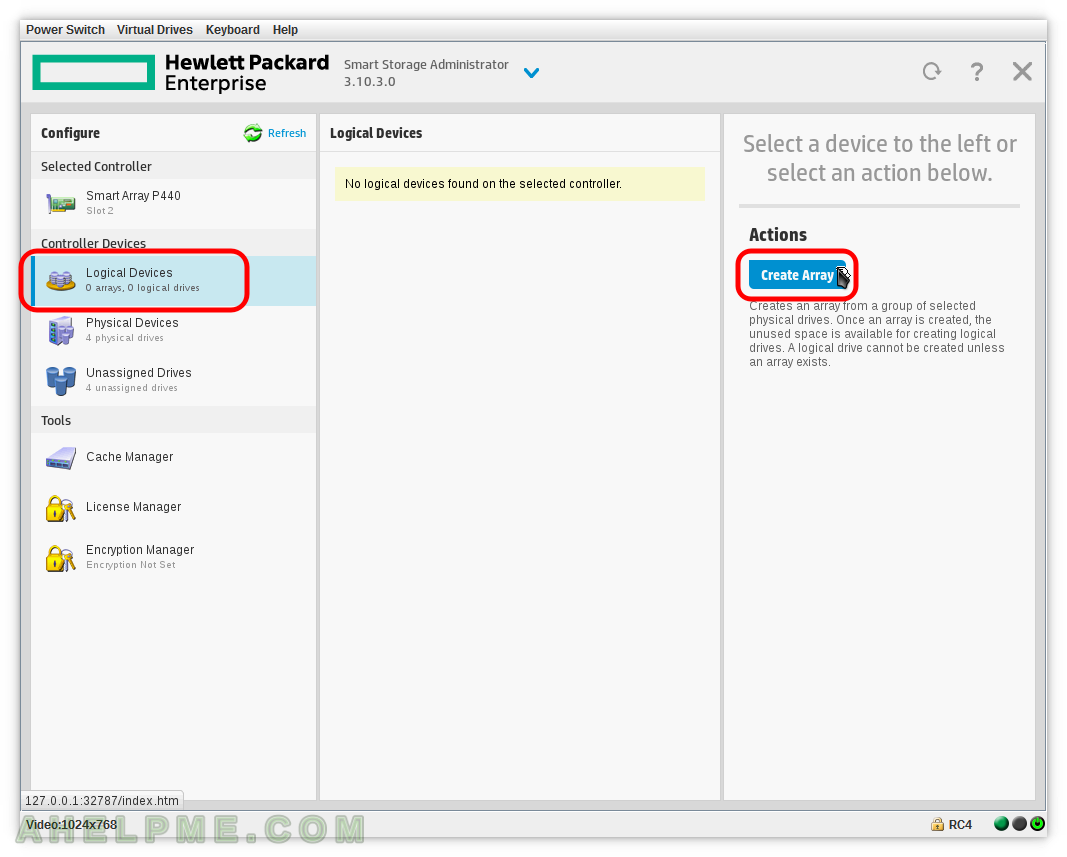 Keep on reading!