As a continuation of our series about HPE Smart Array P440 controller here how you can enable HBA mode of your controller. There are various scenarios why you may want to enable HBA such as:
JBOD mode -to use the disks in a sophisticated file system like ZFS, brtfs and more (or LVM, device mapper logical devices). You may have more features in the created logical device (or file system) – caching or managing the disks and so on
not using the cache (RAM) of the controller, so it may lower the risk of data loss caused by power outages
more platform independent when using software RAID / device mapper devices. When you create virtual drives in hardware mode, you must use only this type of proprietary controller or some compatible of the same company. When using software solution like software RAID or LVM (and the controller is in JBOD) you can move the disks with no problem to other hardware without the hardware controller.
* Some old controller (not this one) might have problems with SSDs such as timings when the disks start; when failing a disk (the SSD would probably fail with read-only, which means it could not be removed from the array and the metadata header cannot be changed to remove the disk); no TRIM support, which is essential for the disk endurance and many more.
After the screenshots, you can see the part of the Linux dmesg command with the lines related to the HP HPSA Driver and how the system sees the disks.
The following screenshots start with a controller in hardware mode in (HPE terms – Smart Array Mode), then enable the HBA mode, the OS will see the disks as JBOD and then again enable the hardware mode (Smart Array Mode):
SCREENSHOT 1) Click on the controller "Smart Array P440" on the left and then "Enable HBA Mode" to enable JBOD mode.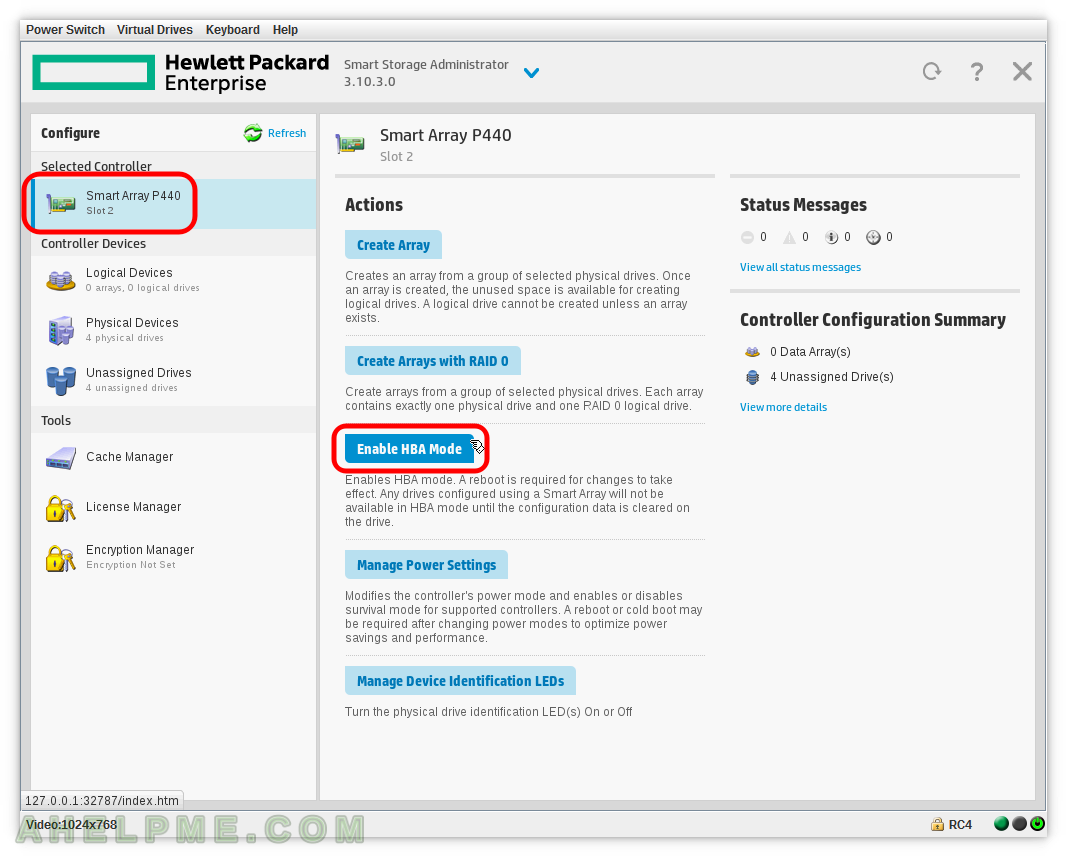 Keep on reading!