SCREENSHOT 41) Now the installation setup is configured and by clicking on "Begin Installation" the actual installation on your selected hard drive begins.
The actual installation begins and first the disk must be prepared, so after clicking the very button the disk layout will be changed according the last steps – "manual partitioning".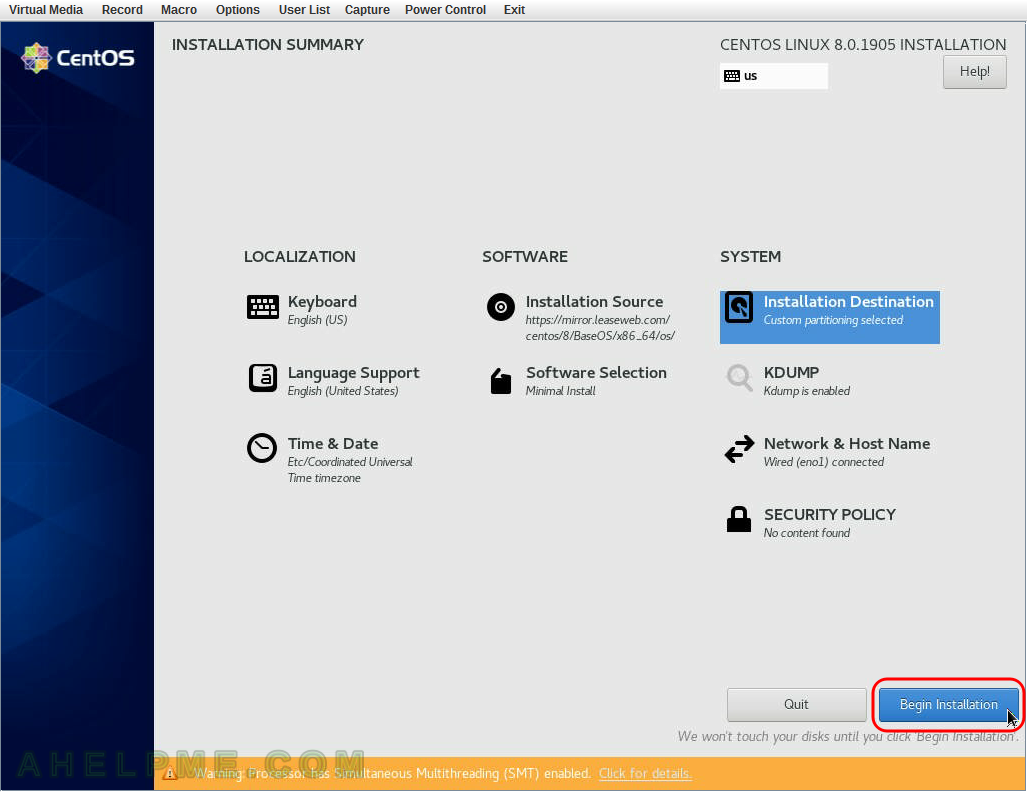 SCREENSHOT 42) Click on "Root Password" to set the password for the root user.
This action is mandatory and you won't be able to continue without setting a root password.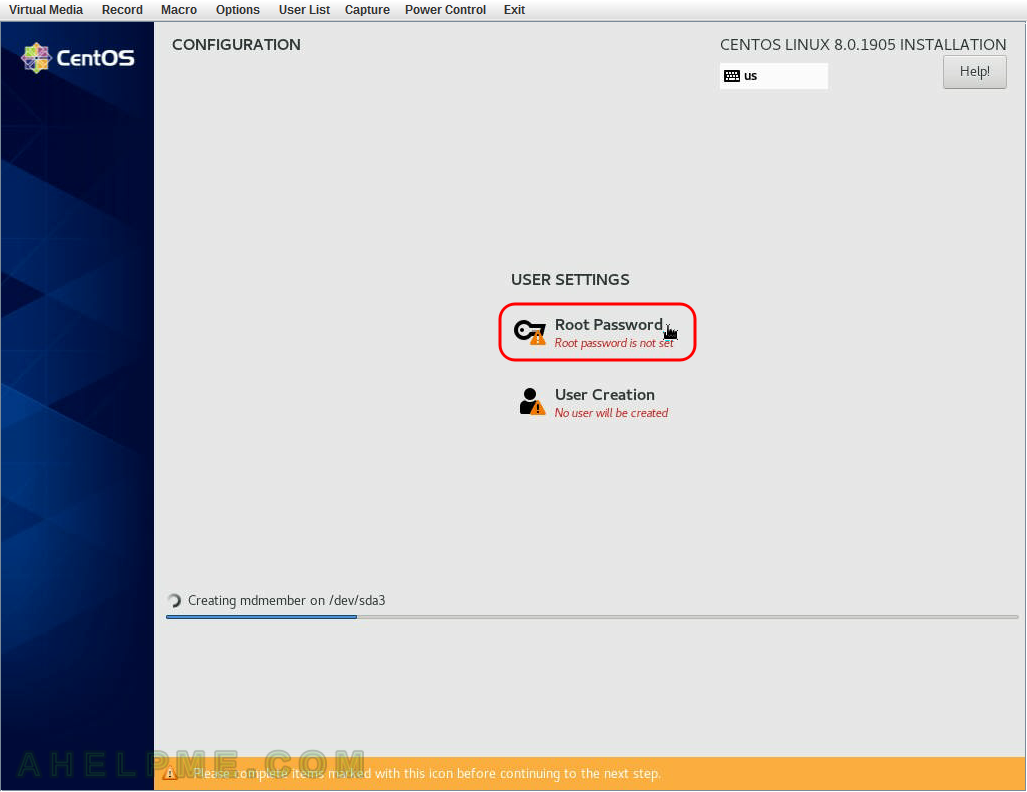 SCREENSHOT 43) Set two times the password for the root user and click on "Done".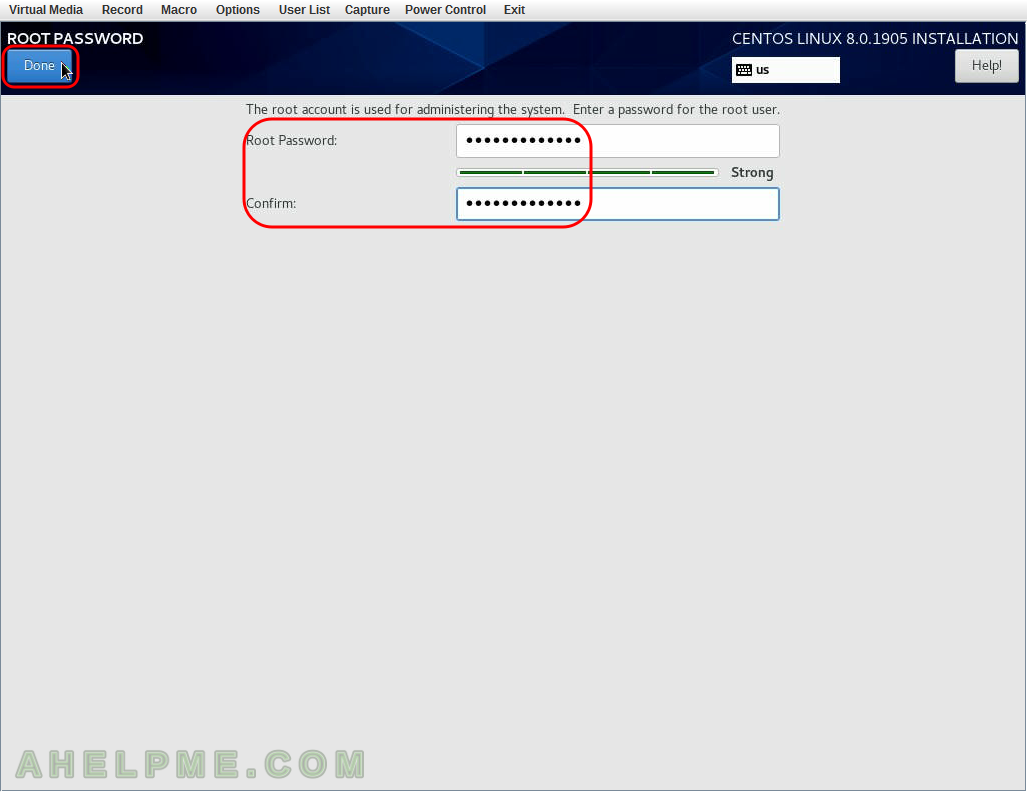 SCREENSHOT 44) The installation of CentOS 8 is successful and you may reboot the system by clicking on "Reboot" button.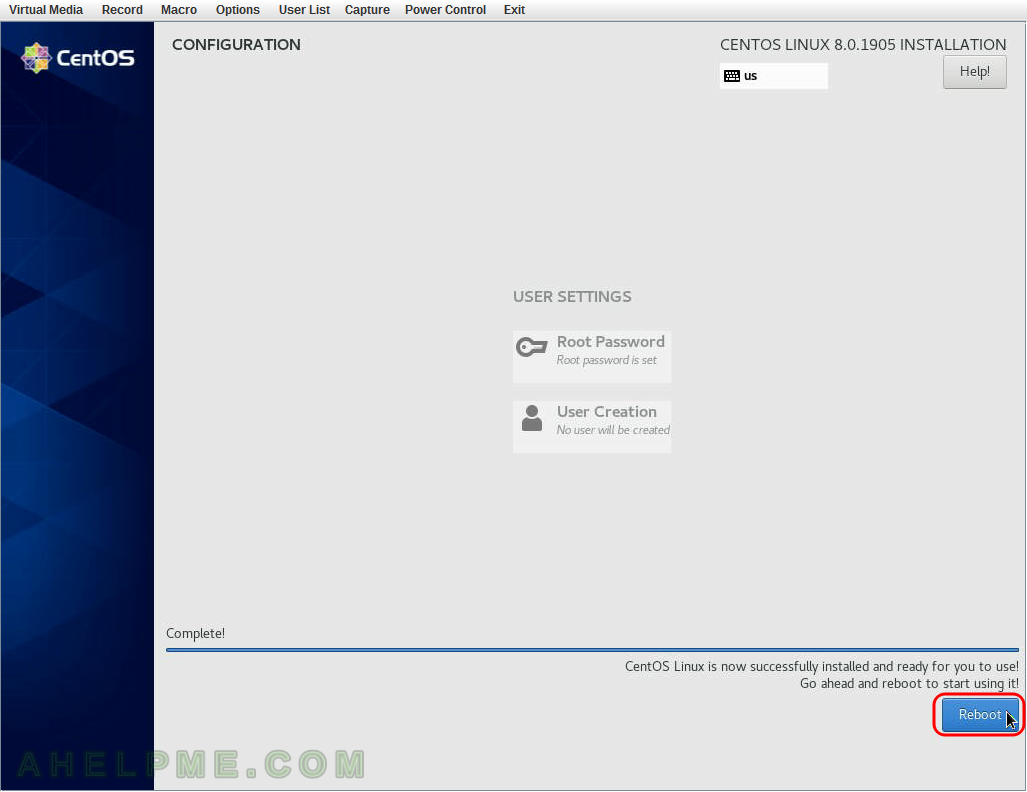 SCREENSHOT 45) The system is up and running.
And the old storage partitions are mounted in the mount points we set during the setup.