SCREENSHOT 21) Reboot the server by hitting Enter key.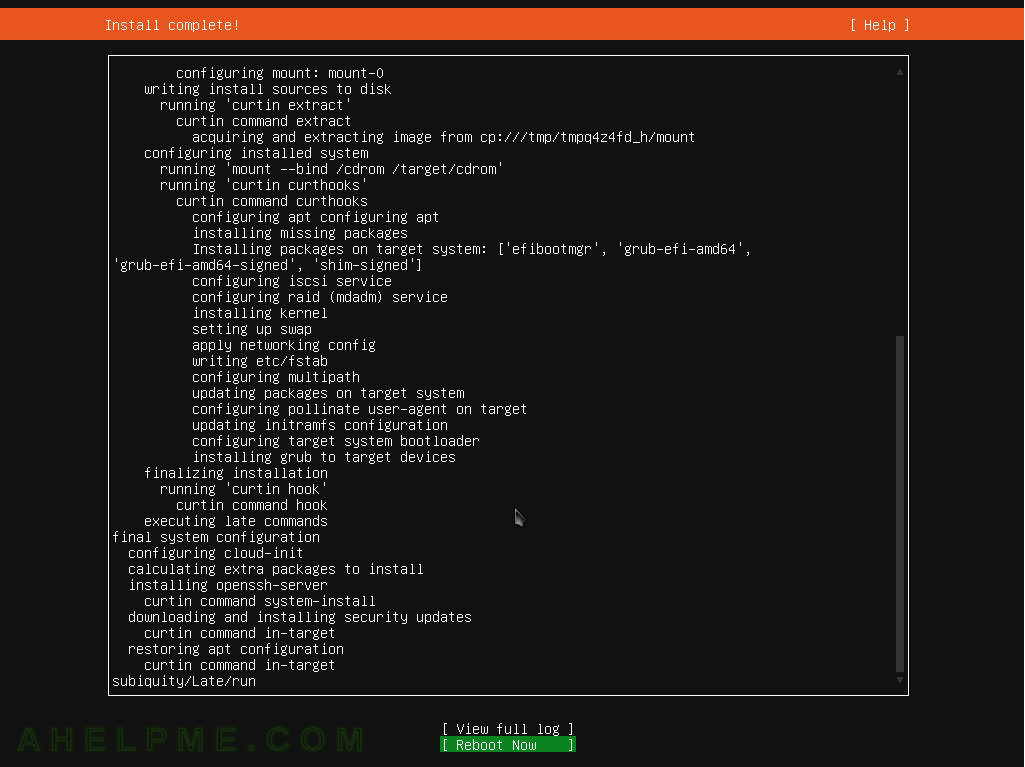 SCREENSHOT 22) Eject the disk and hit Enter to continue rebooting.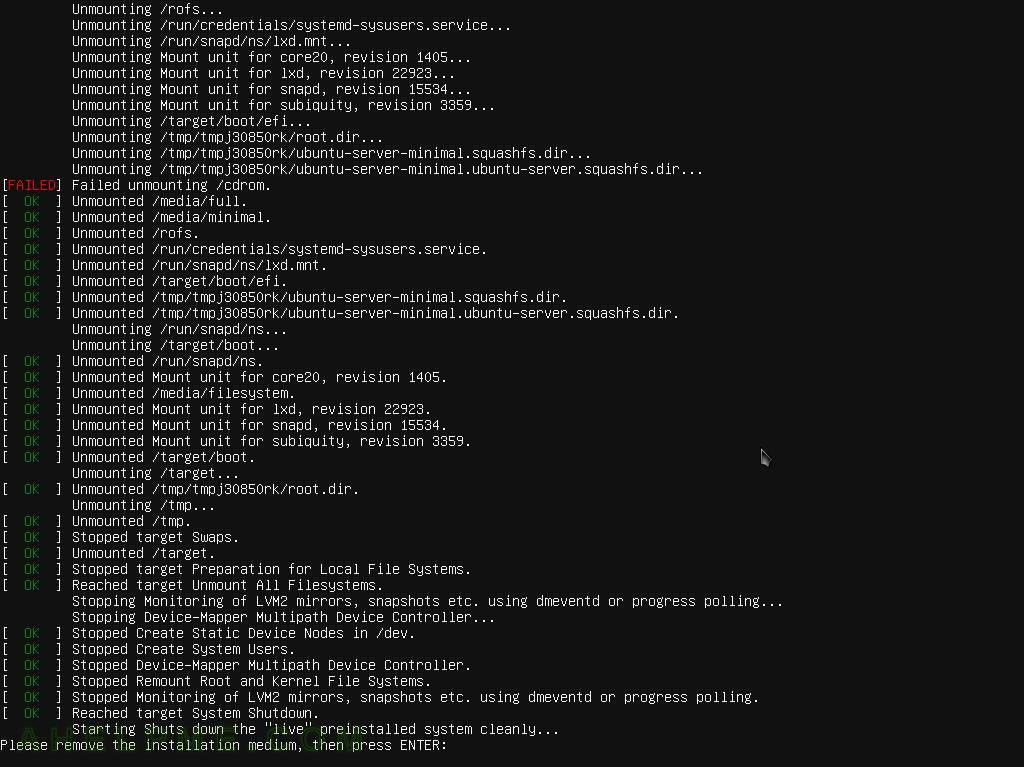 SCREENSHOT 23) No grub 2 menu, just booting the default kernel.
It is available to have the grub 2 menu back if multi kernel or OS are installed.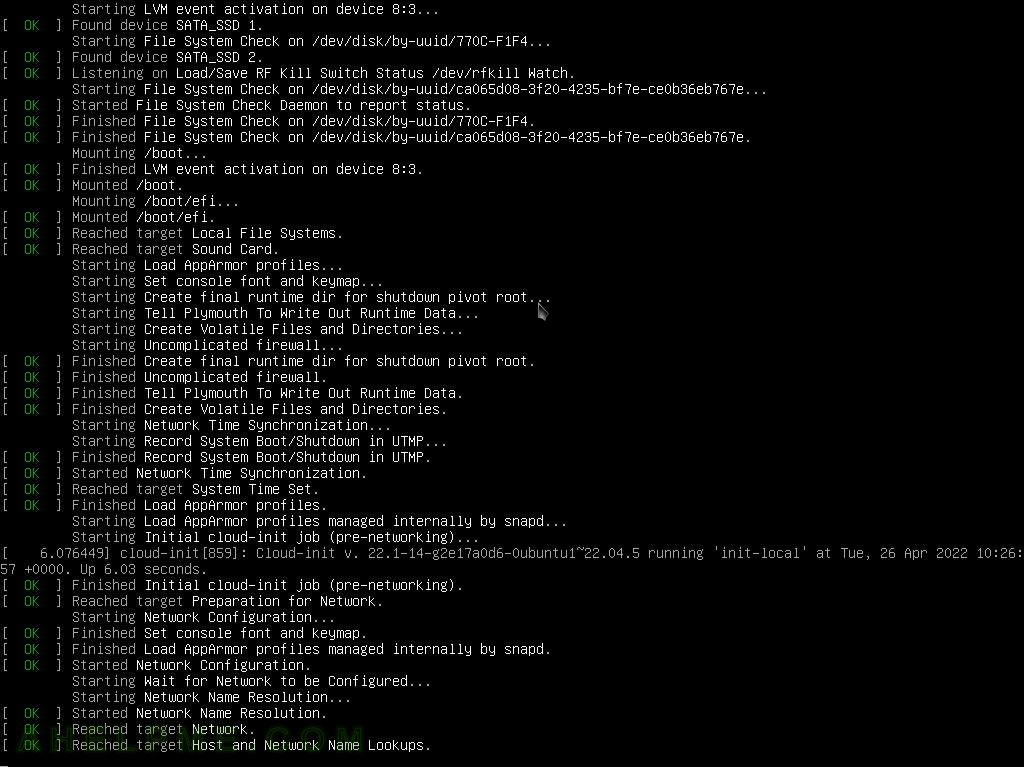 SCREENSHOT 24) Shell login screen during the first boot.
At first boot, more work like generating ssh keys and so on.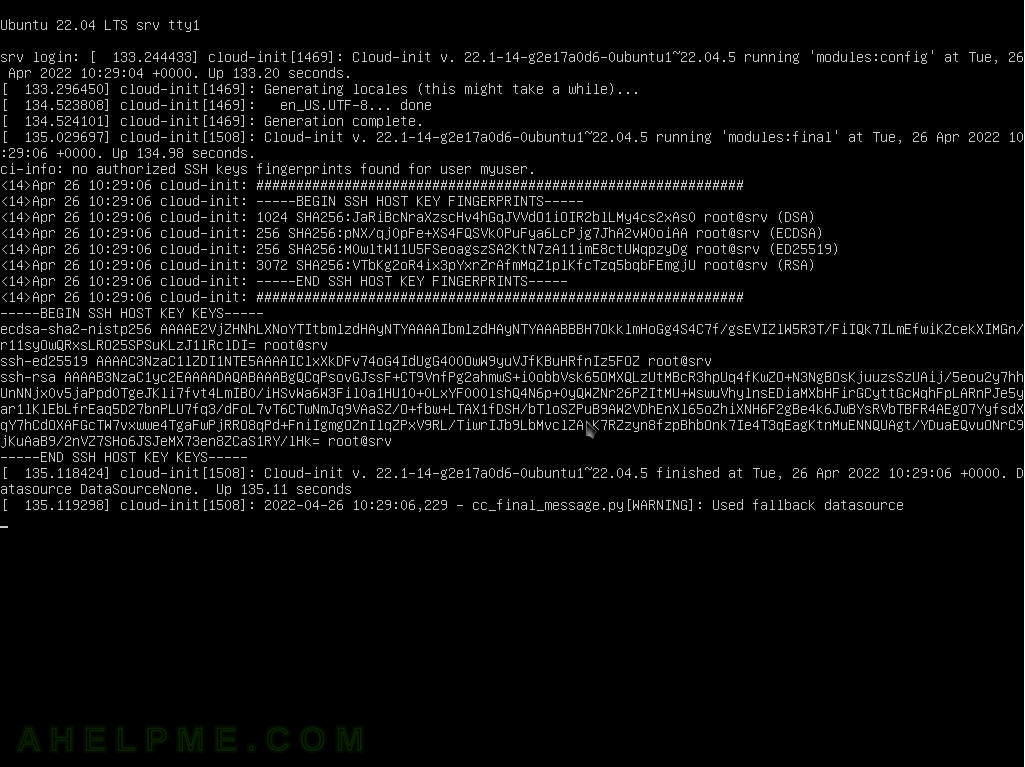 SCREENSHOT 25) There is still a greating message.
At present, the kernel version is 5.15.0-27-generic.