SCREENSHOT 21) The Software Updater reports there are updates to apply to the system.
It's better to apply the updates immediately, so click on "Install Now". The used may have to enter an administrative password.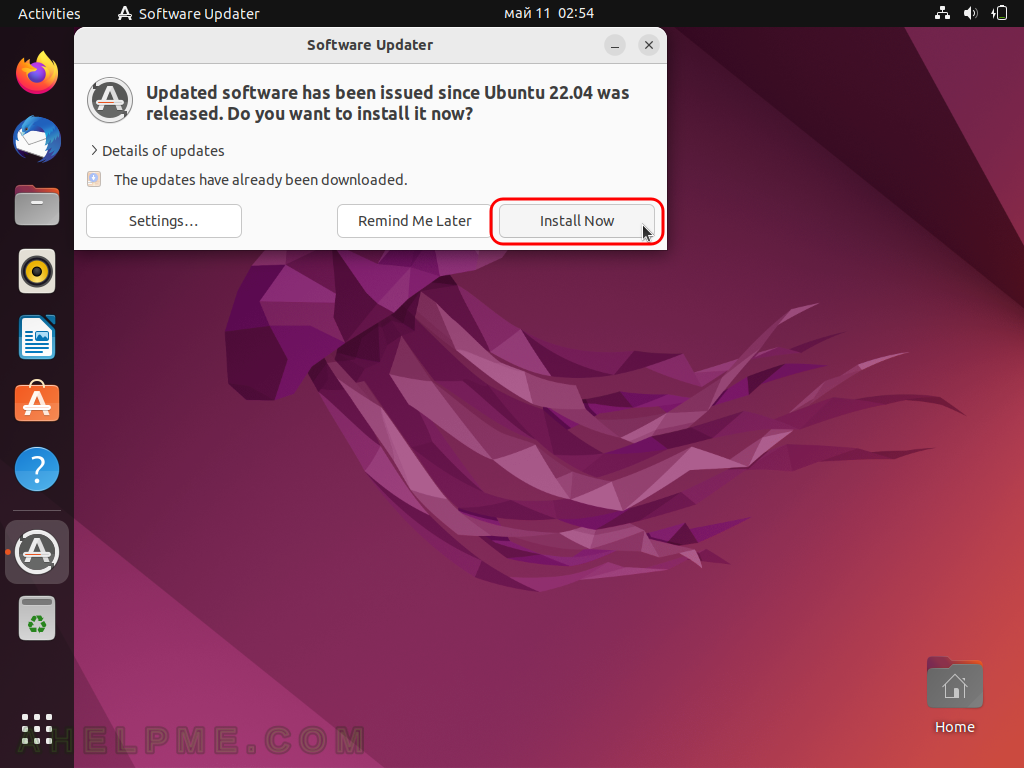 SCREENSHOT 22) Software Updater show log similar to apt command utility by clicking on "Details".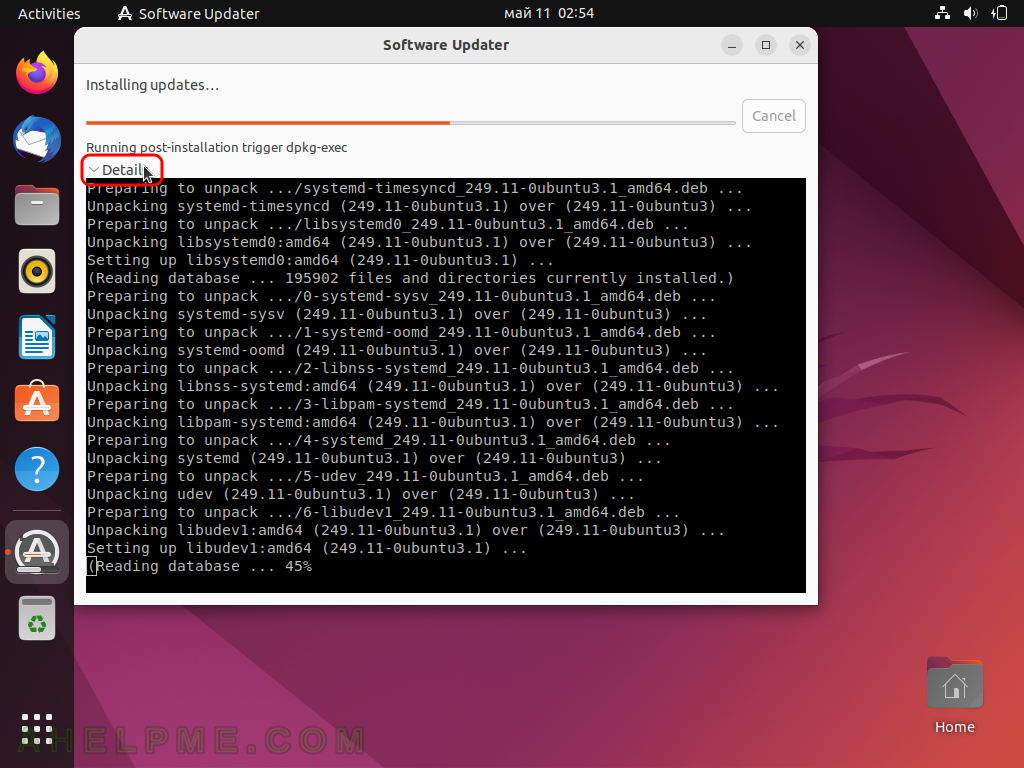 SCREENSHOT 23) The Software Updater reports it needs to restart the system to finish installing the updates.