SCREENSHOT 11) The wizard chnaged to hardware configuration phase.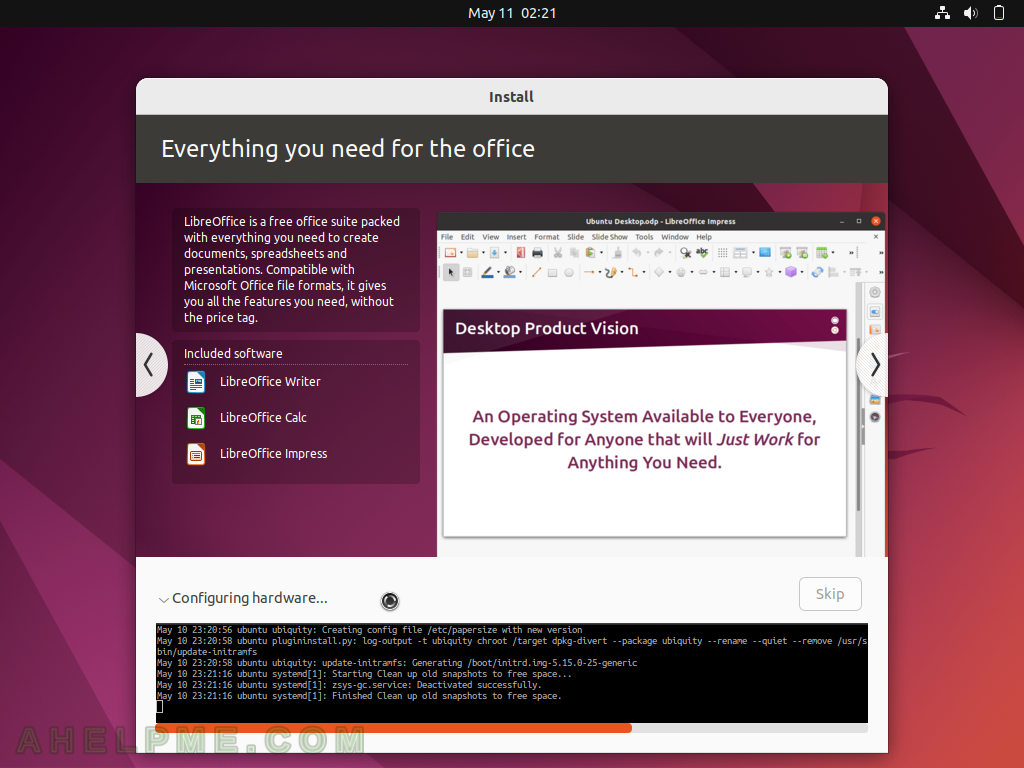 SCREENSHOT 12) When the installation is over, restart by hitting "Restart Now" button.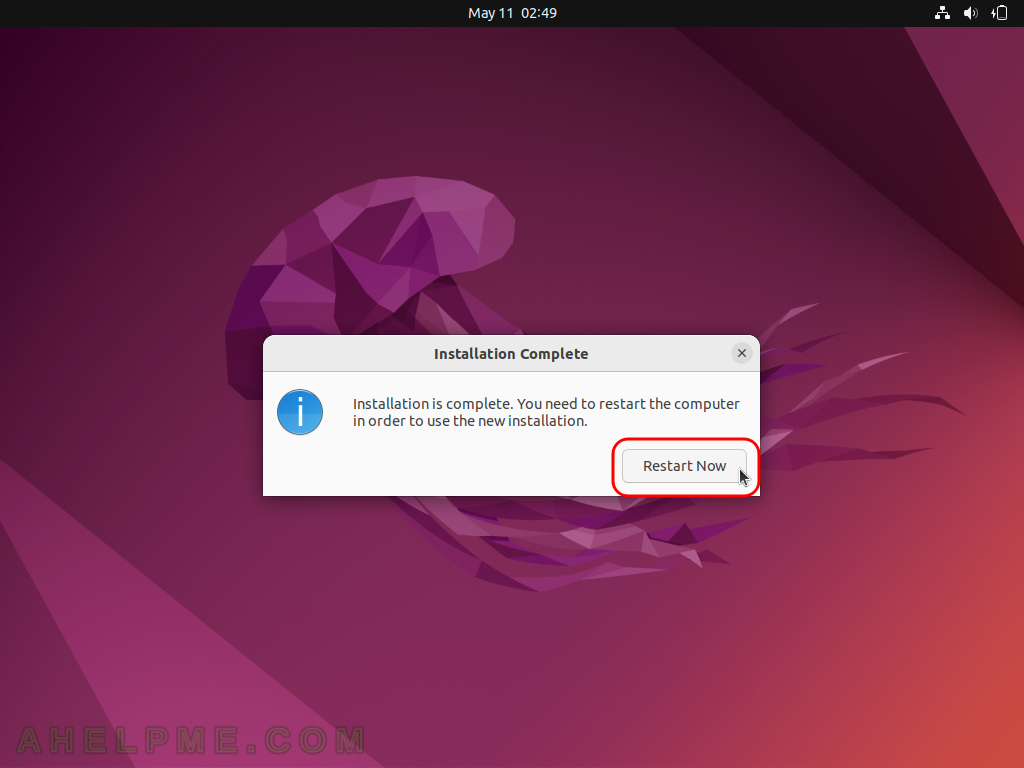 SCREENSHOT 13) The default login screen of Ubuntu 22.04 LTS, select the username.
If the installation wizard did not find any other perating system during the autodetect phase, Ubuntu Desktop 22.04 LTS does not wait on Grub menu, but just boots the default kernel immediately.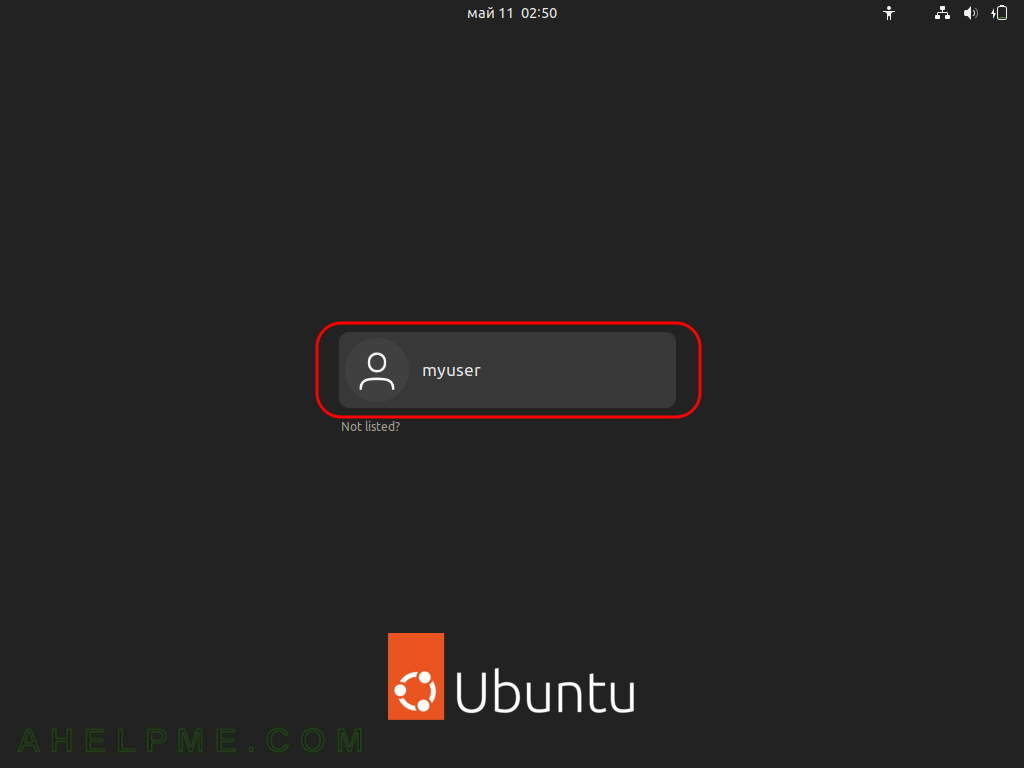 SCREENSHOT 14) Enter the password and then hit "Enter".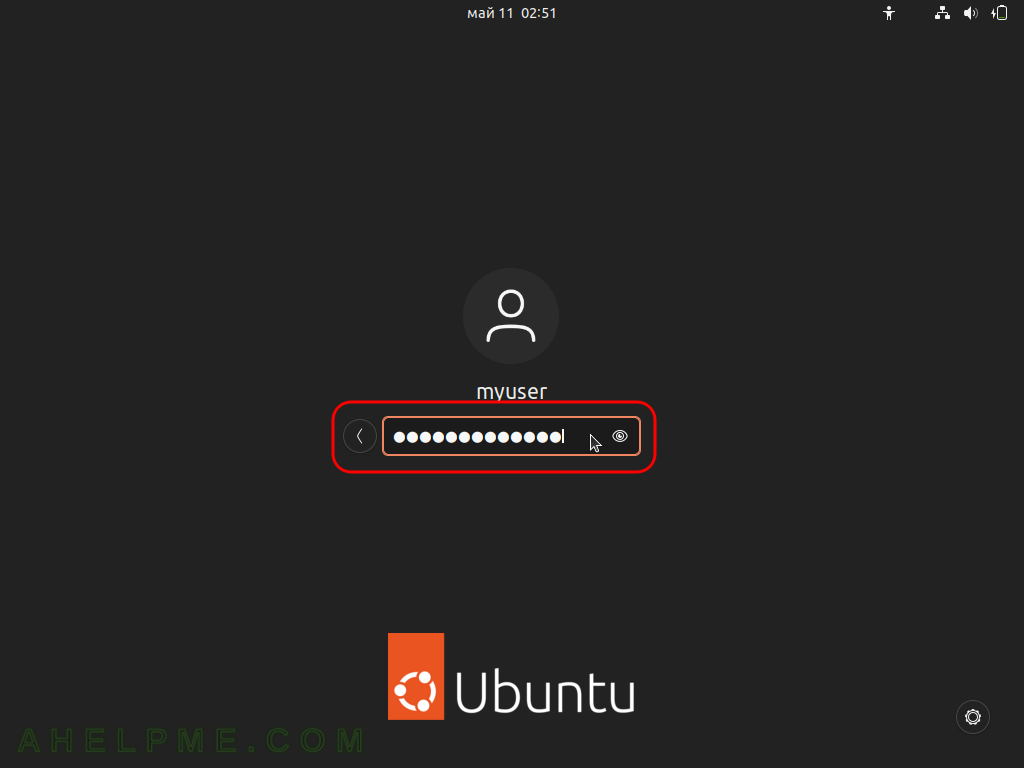 SCREENSHOT 15) Connect cloud accounts with this installation of Ubuntu 22.04 LTS for better experience.
Just skip this step by clicking on "Skip" if no such accounts are available to the user.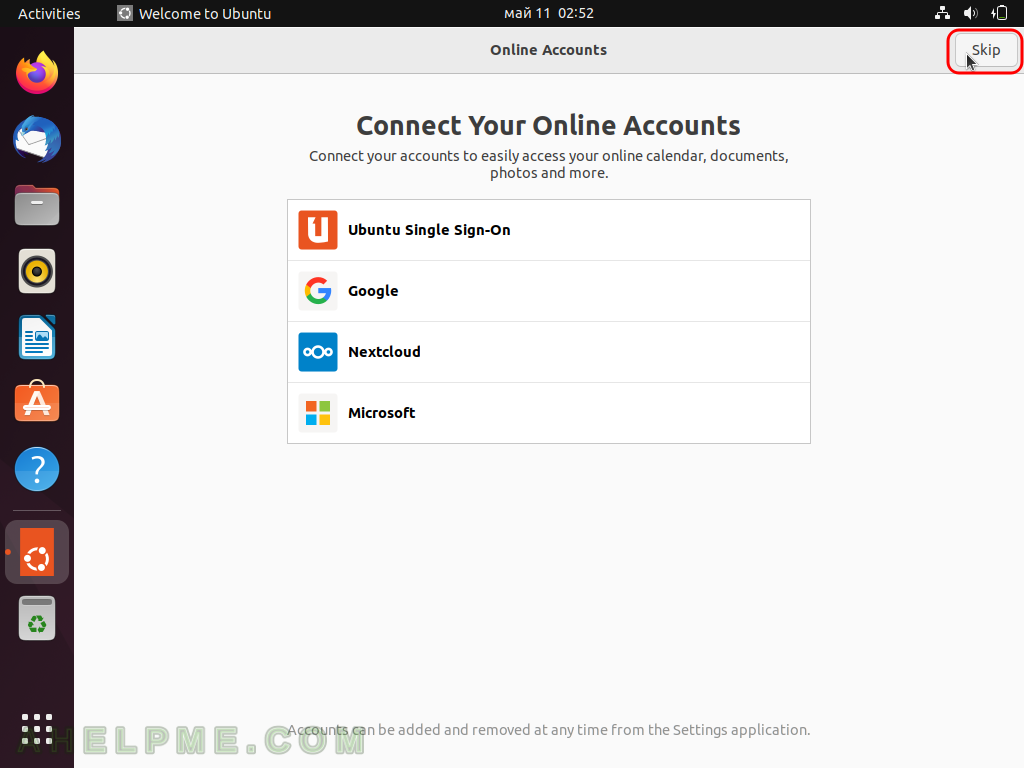 SCREENSHOT 16) It is a good idea to report anonymously data to Ubuntu's developers.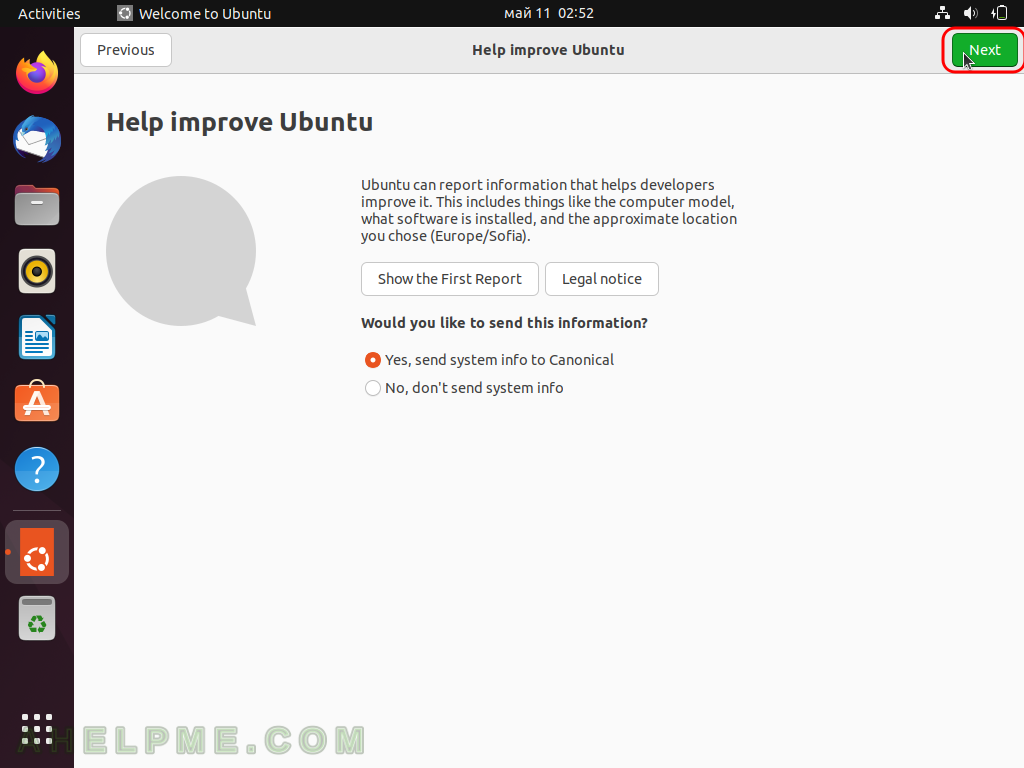 SCREENSHOT 17) By default, no location services is active and locations shared.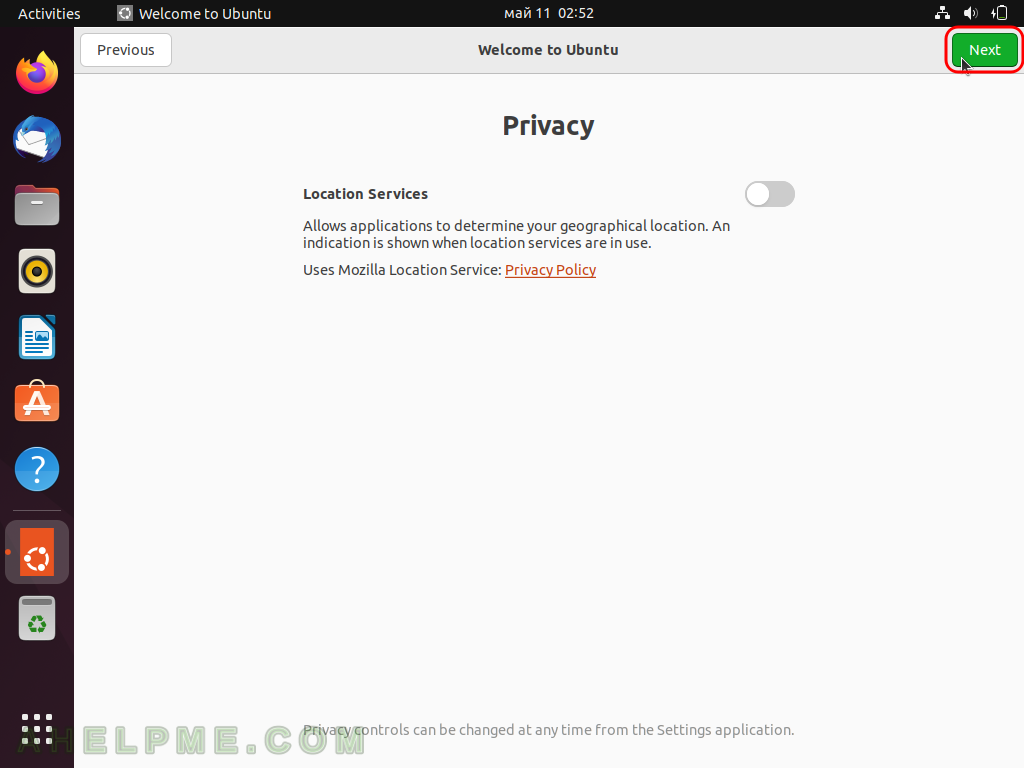 SCREENSHOT 18) Ready to use the new Ubuntu Desktop 22.04 LTS! Click on "Done" to continue. The Software Updater reports it is ready to be used.

Ready to go

SCREENSHOT 19) Click on "Show Applications" button on the left corner to show the applications in the system.

Show Applications

SCREENSHOT 20) The about settings page of Ubuntu 22.04 LTS.
Main hardware compontents and versions are shown here. GNOME version 42.0. Windowing System is Wayland. this is a laptop with Intel CPU – i7-5500U.