SCREENSHOT 21) KDE main menu -> Favorites with the preinstalled programs
Firefox, Kontact, System Settings, Dolphin, Konsole, Disvover.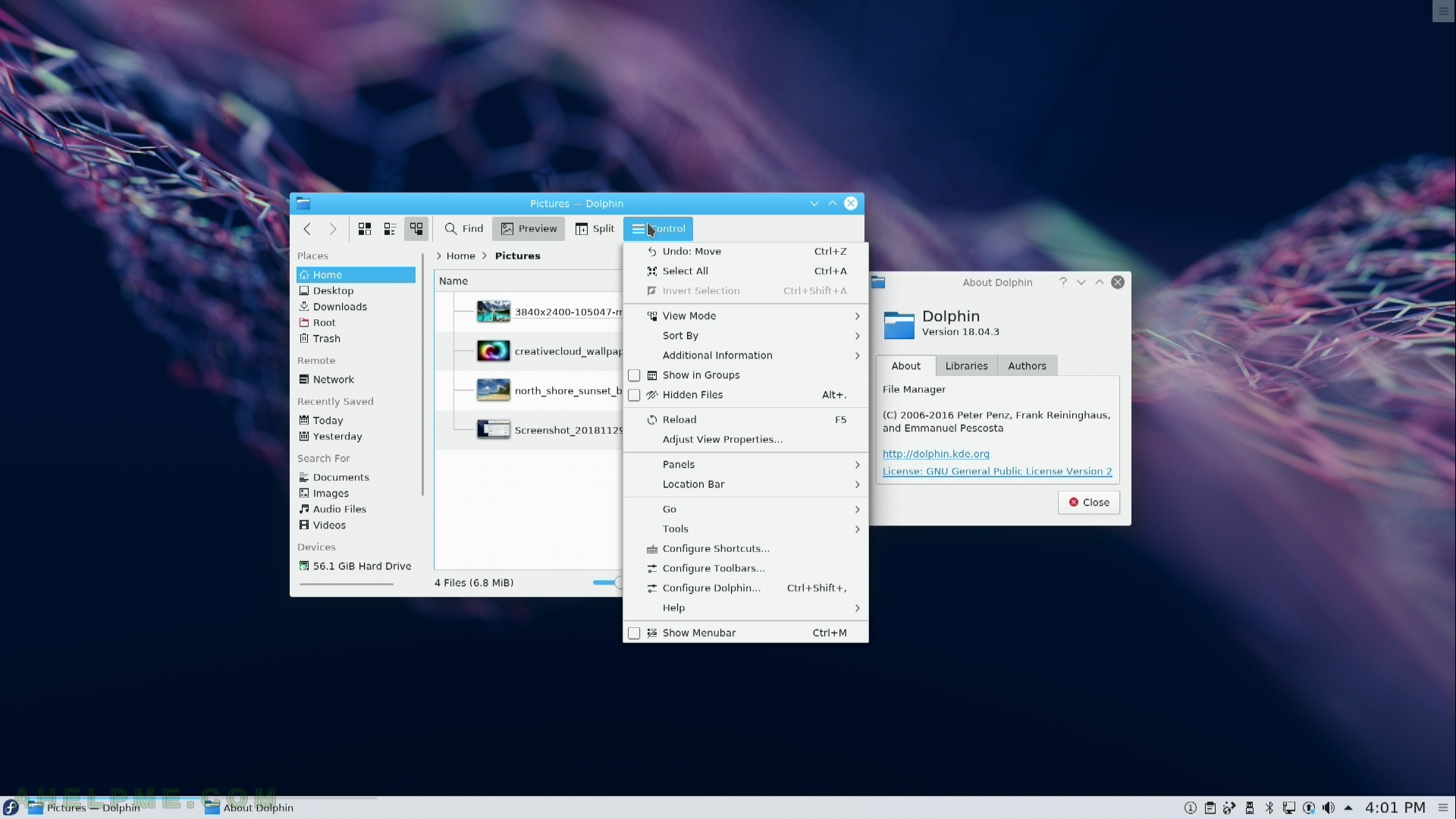 SCREENSHOT 22)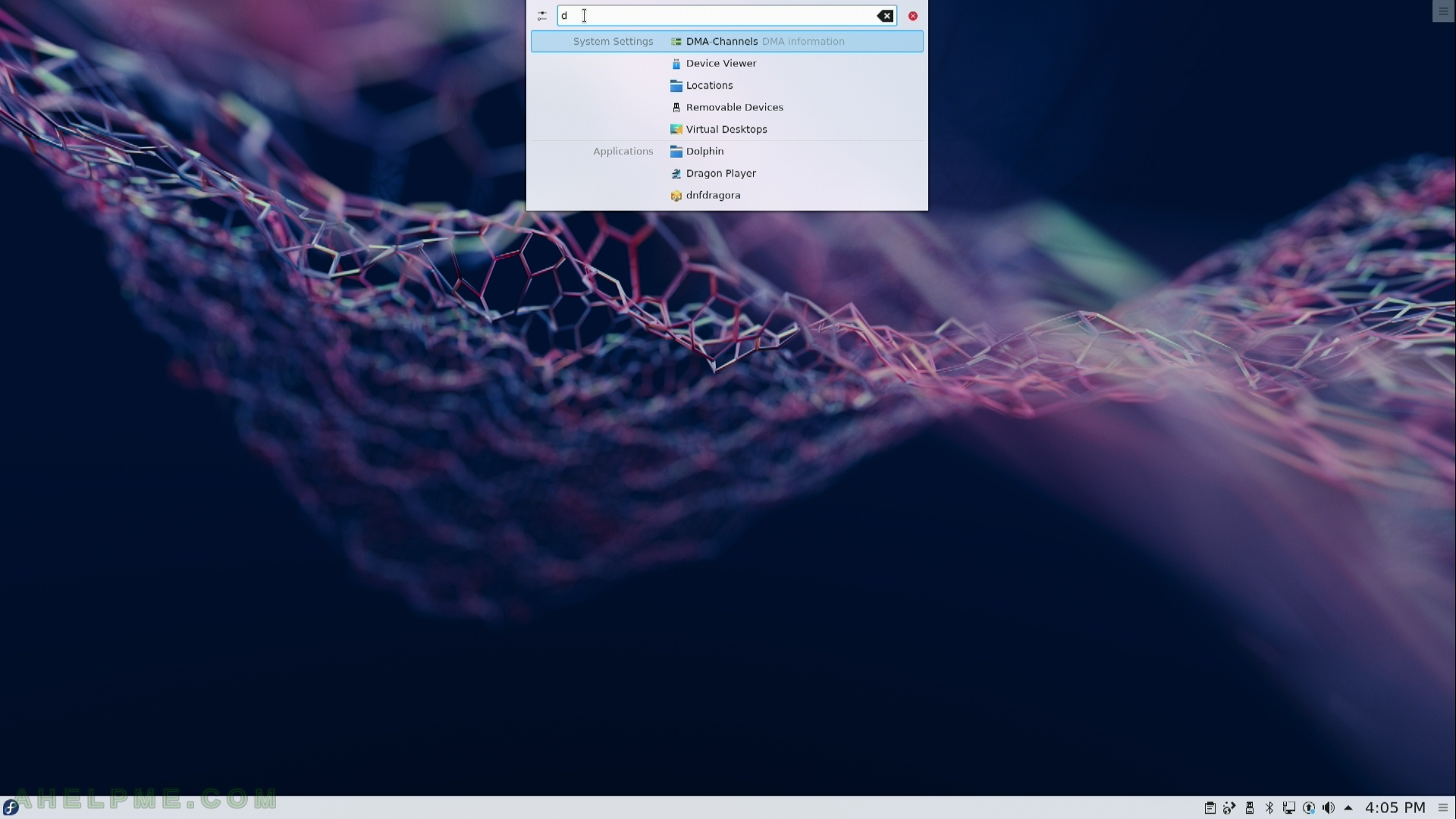 SCREENSHOT 23) Add more widgets to the Desktop.
The menu is shown by clicking on the top right corner over the icon withe the three lines. Widgets include panels, toolbars, applications and more, which will appear on the Desktop.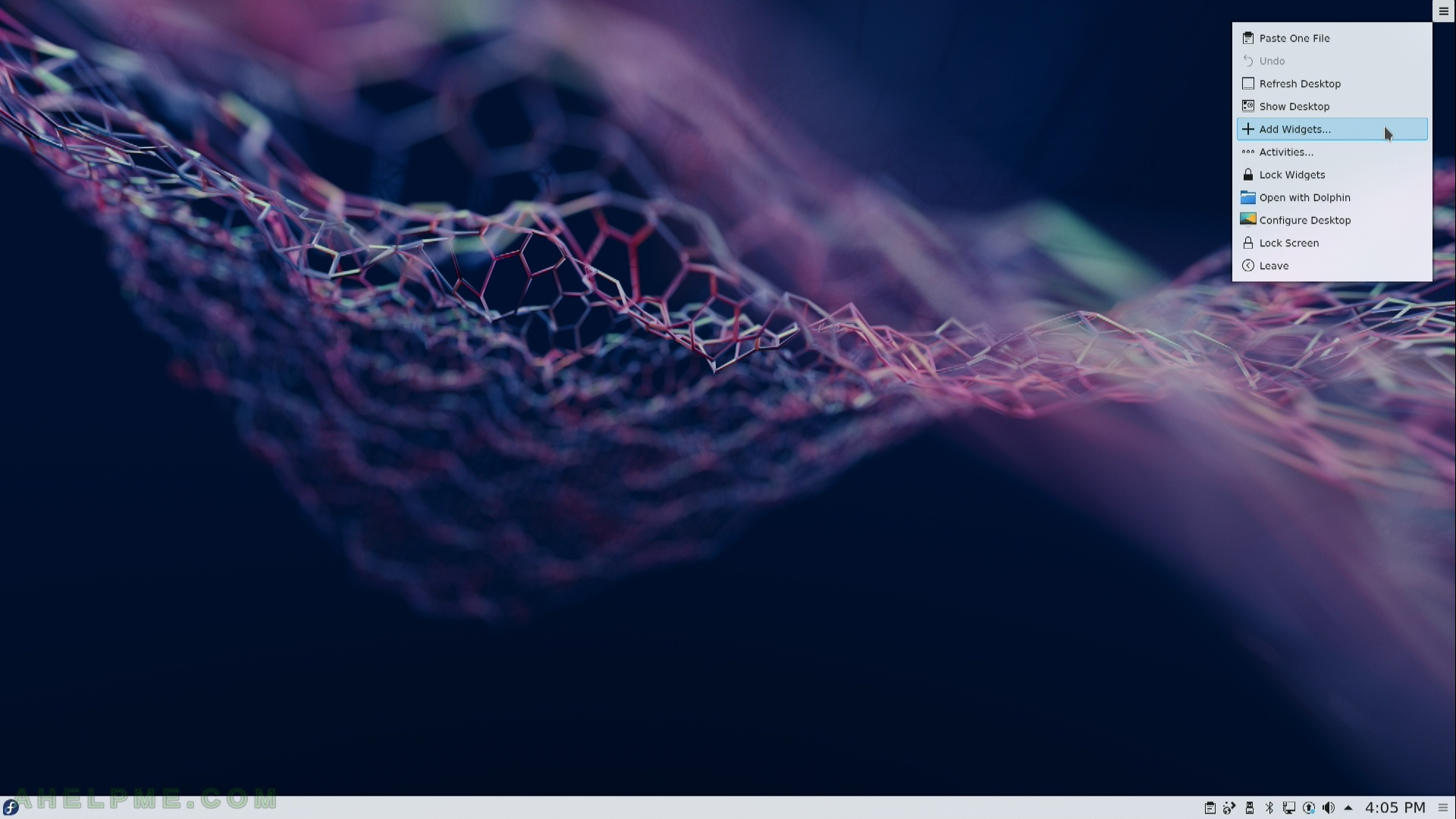 SCREENSHOT 24)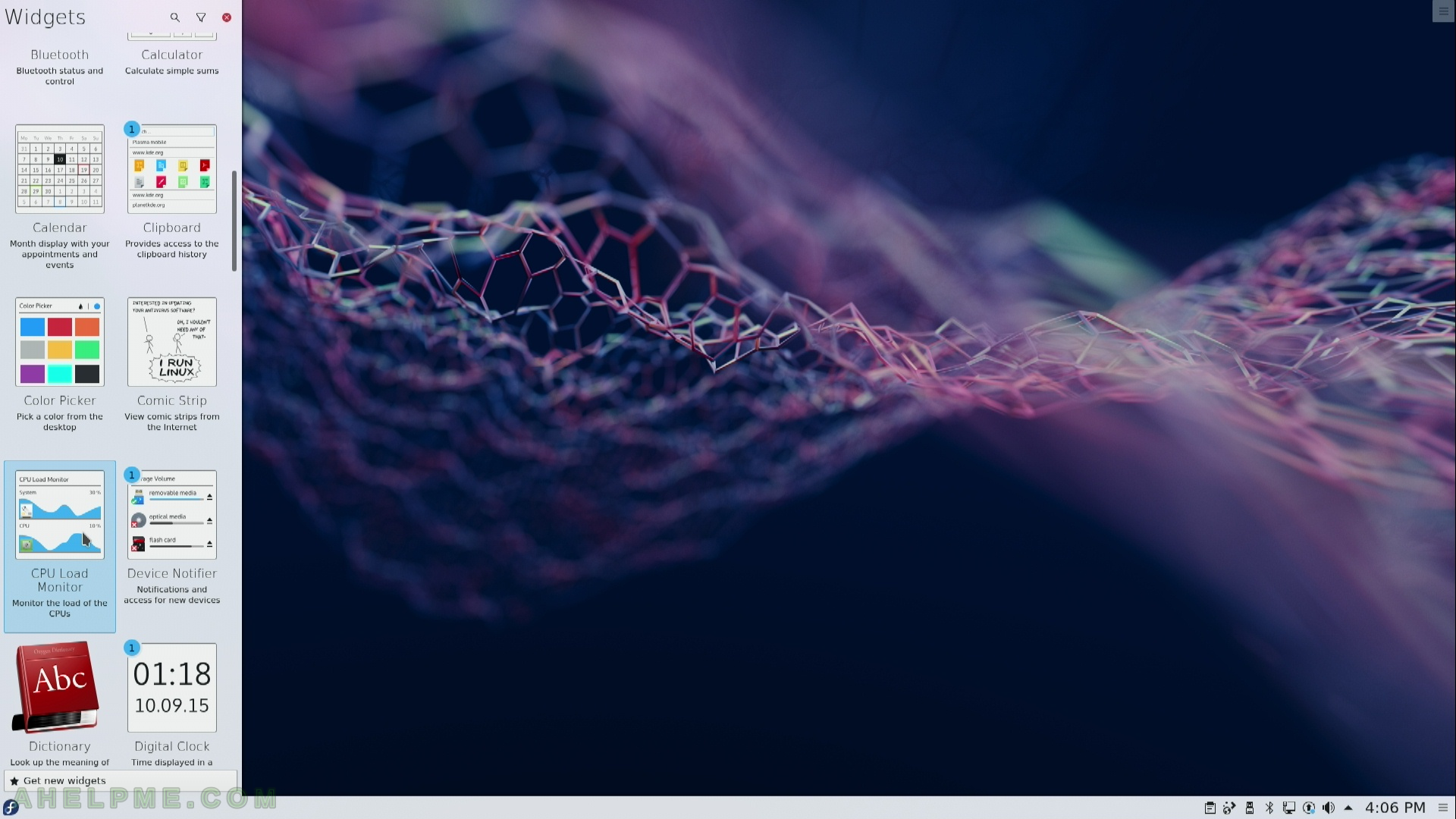 SCREENSHOT 25)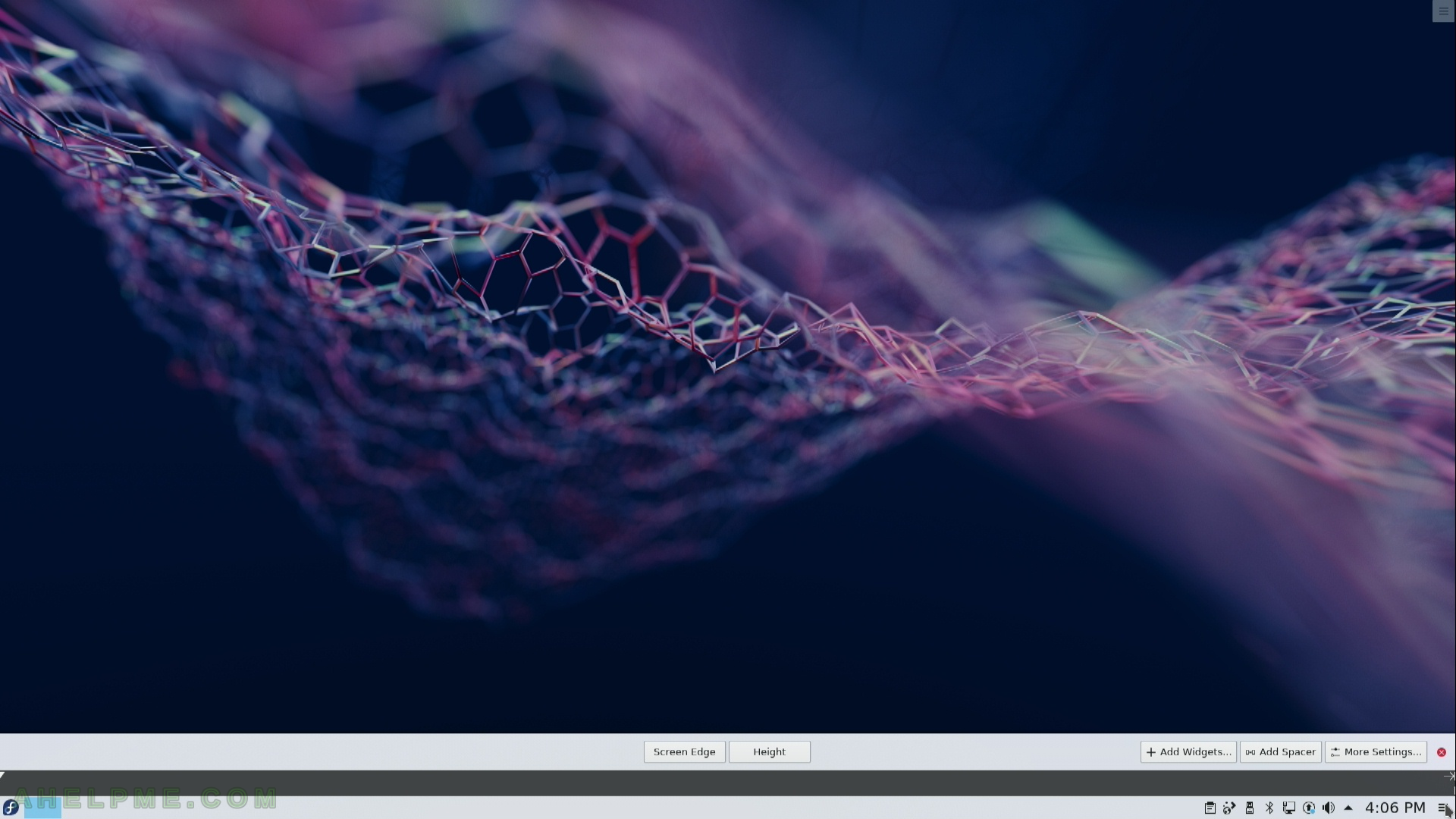 SCREENSHOT 26)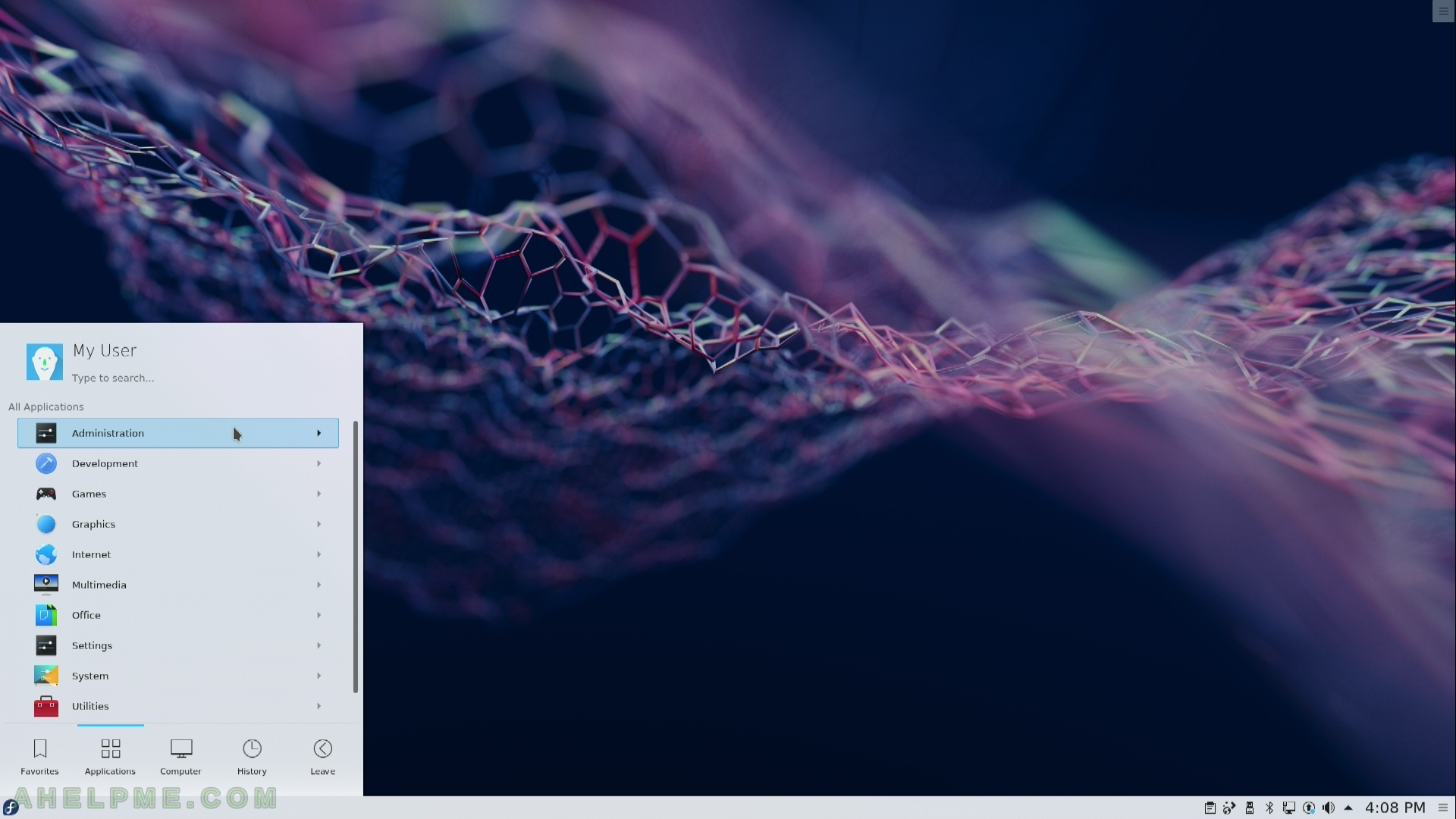 SCREENSHOT 27)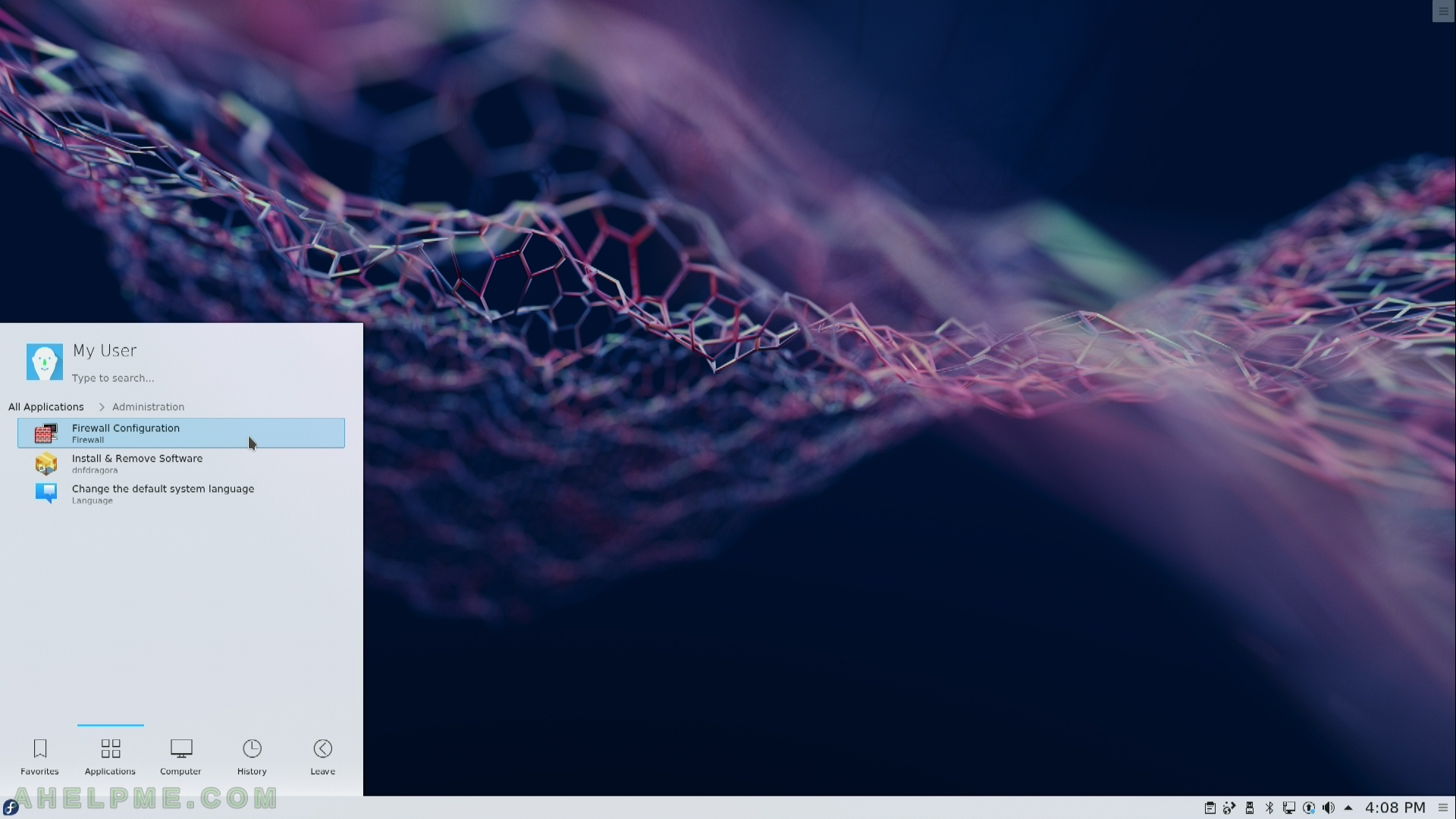 SCREENSHOT 28)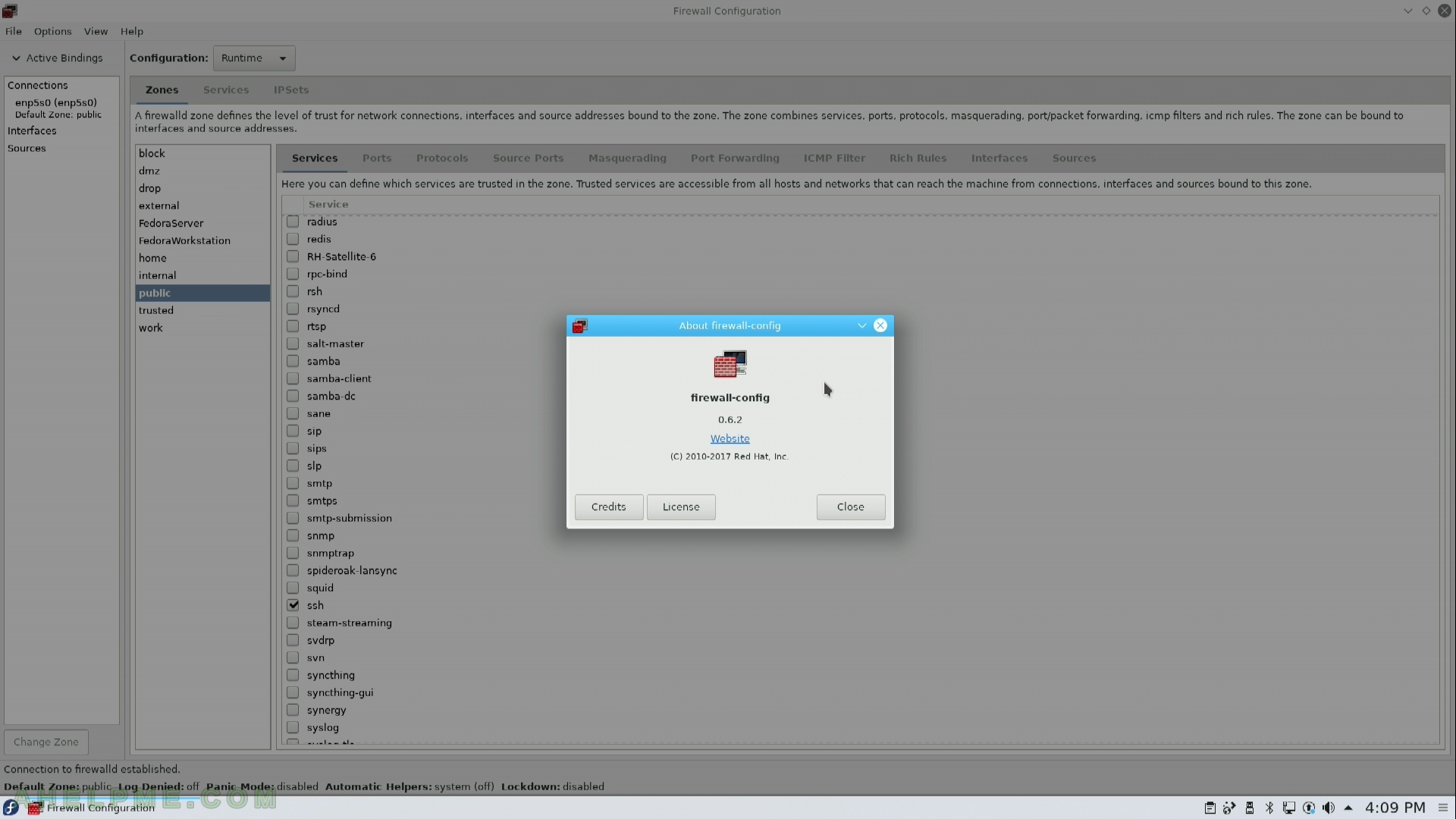 SCREENSHOT 29)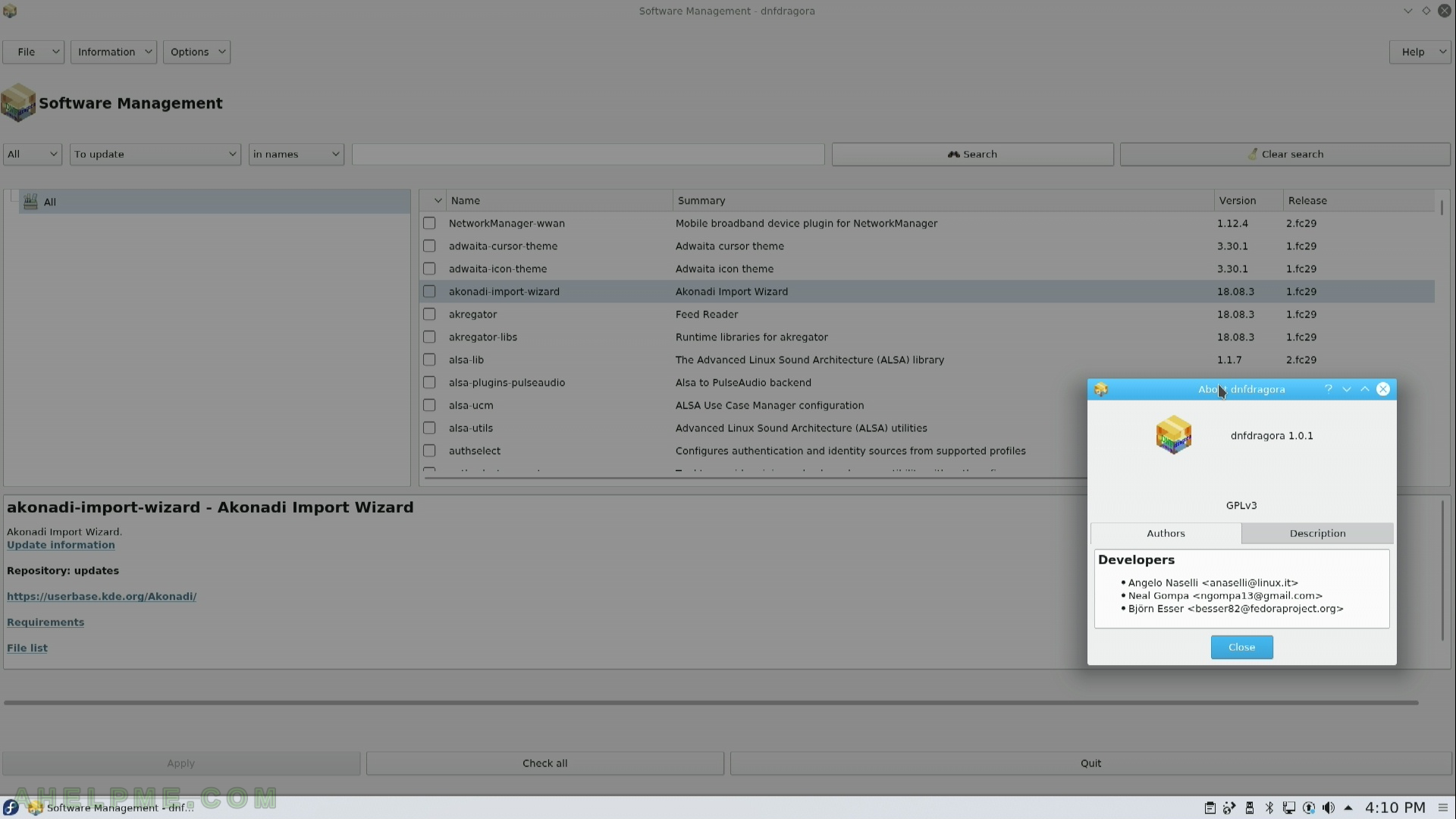 SCREENSHOT 30)