SCREENSHOT 11) KDE main menu -> Favorites
And the rest main menus are "Applications", "Computer", "History", "Leave".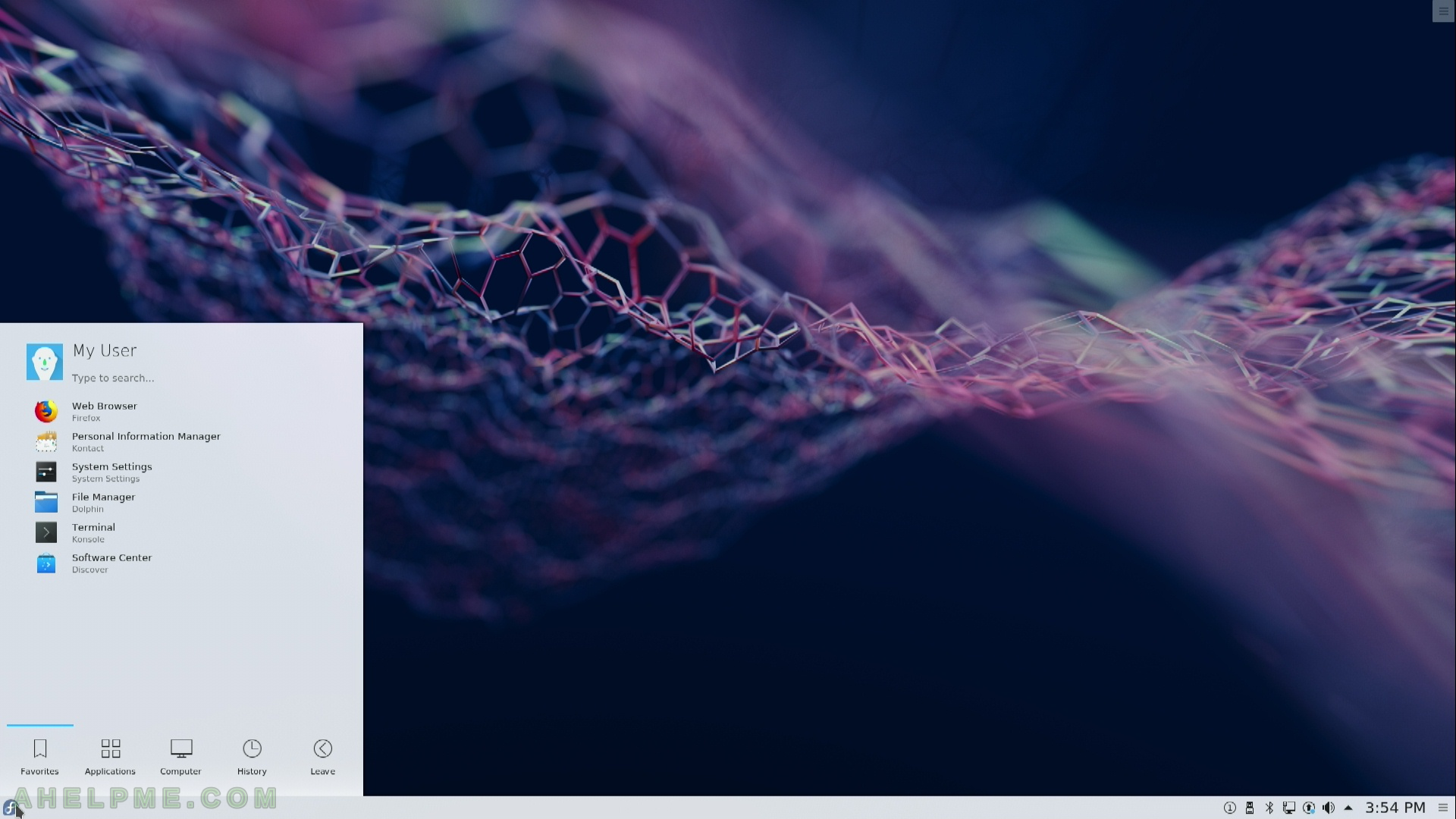 SCREENSHOT 12) Firefox Quantum – the version, which is included in the installation.
Update immediately whenever you install your system! the browser is super important to be the latest version.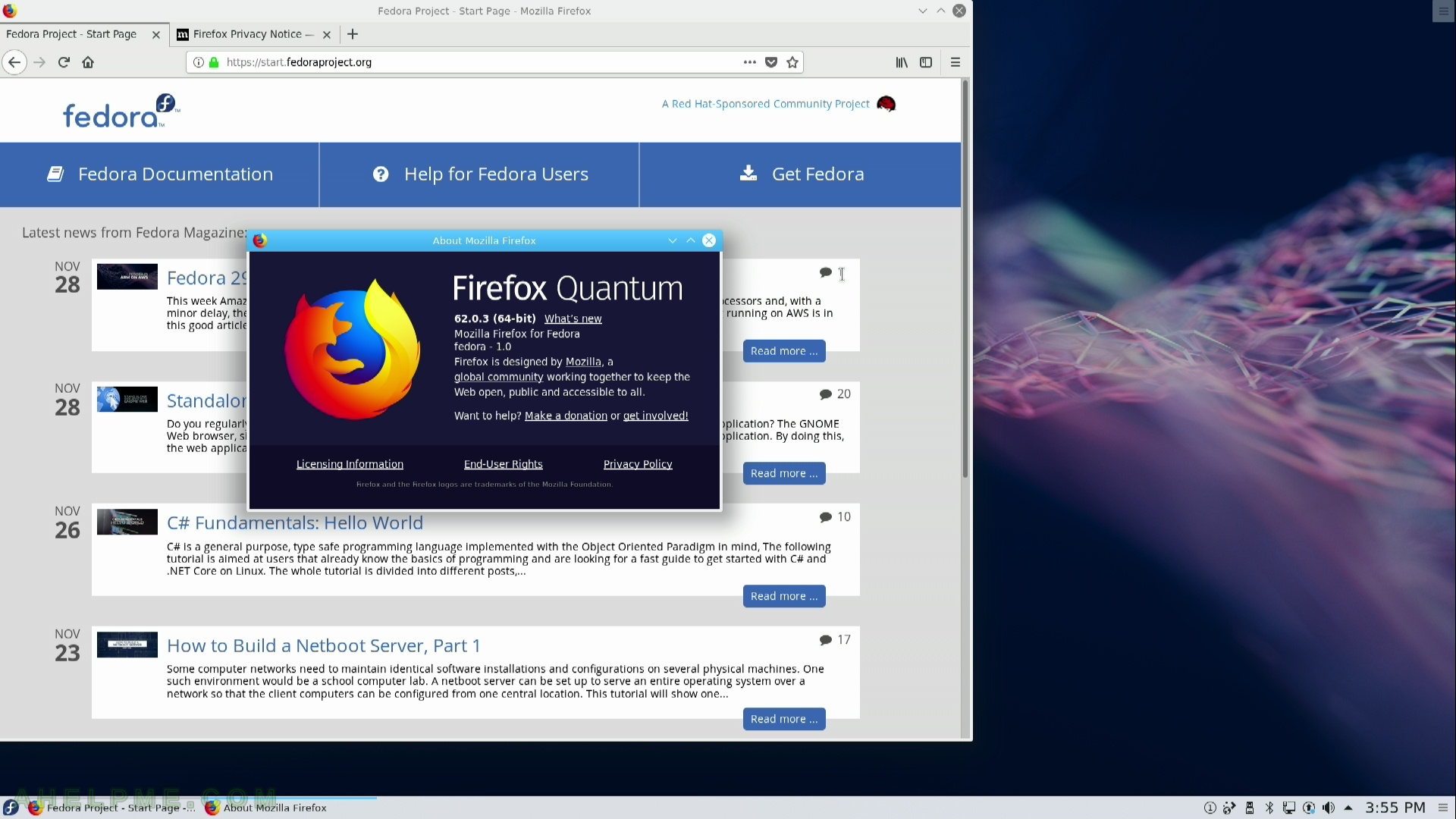 SCREENSHOT 13) KDE main menu is All Applications
The KDE main menu includes sub-menus "Administrations", "Development", "Games", "Graphics", "Internet", "Multimedia", "Office", "Settings", "System", "Utilities" and additional sub-menu could appear here like "Science & Math", "Wine", "Lost & Founds" and many more.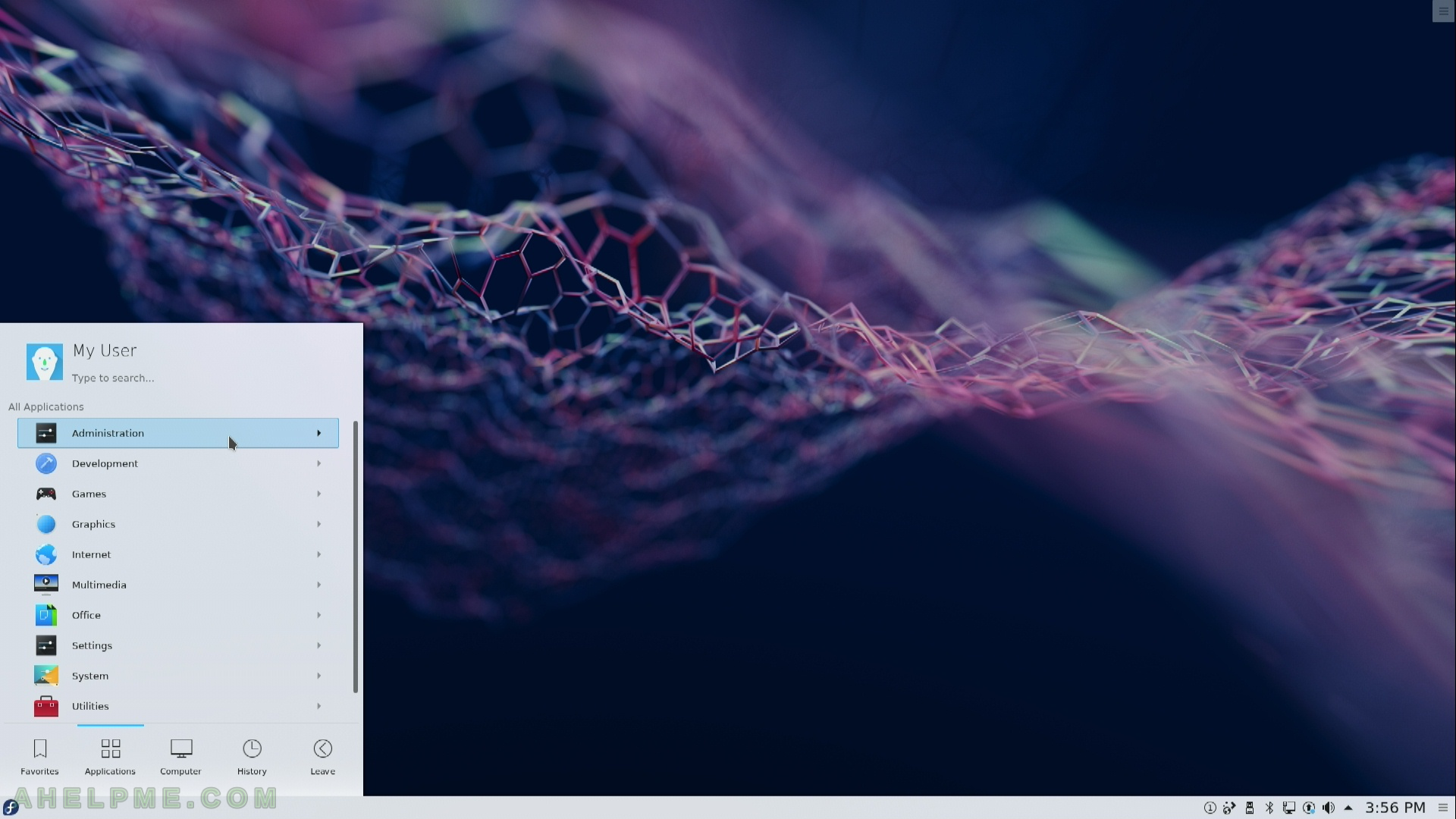 SCREENSHOT 14) Run a command or a search query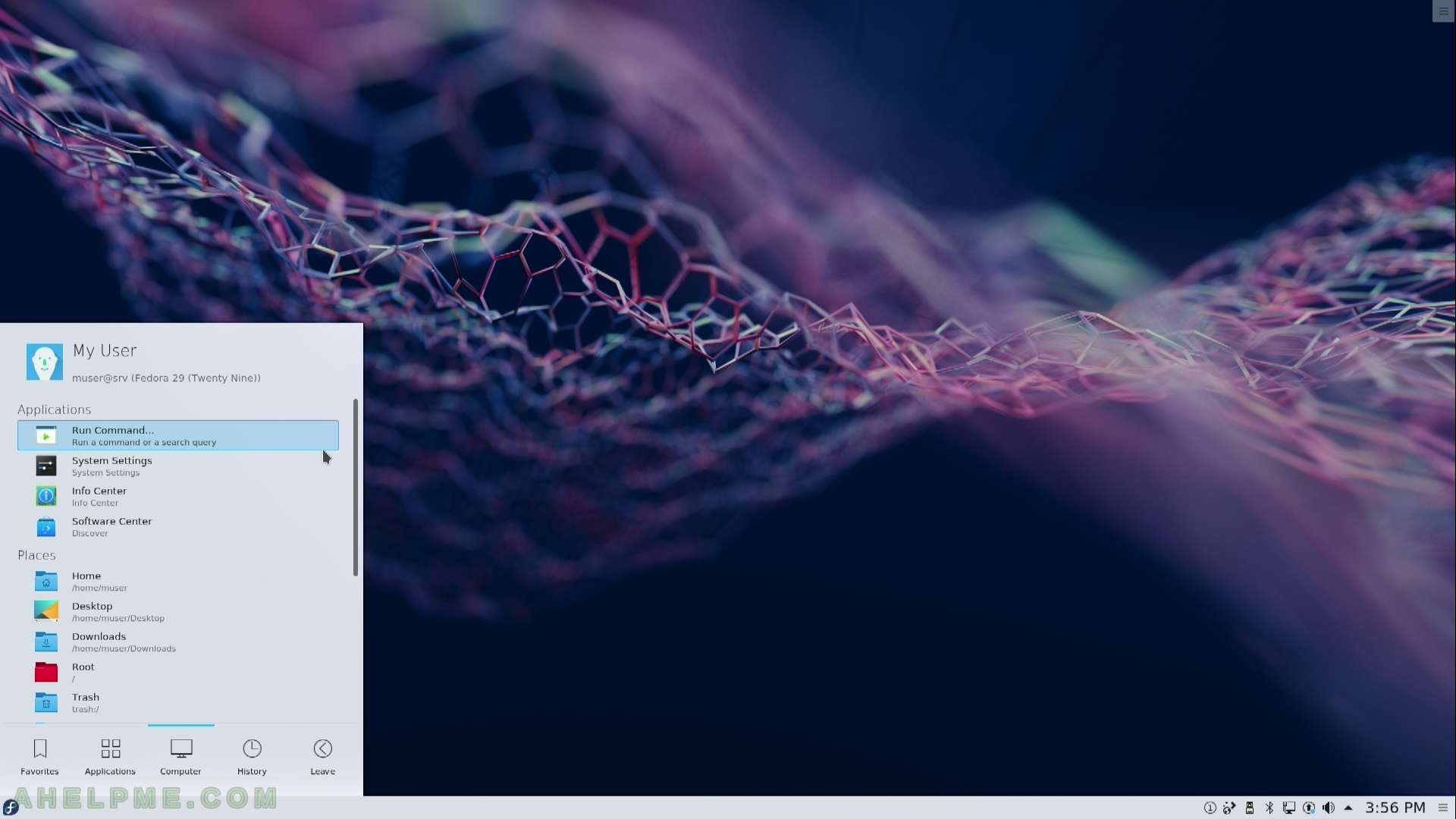 SCREENSHOT 15) History of executed programs or opened files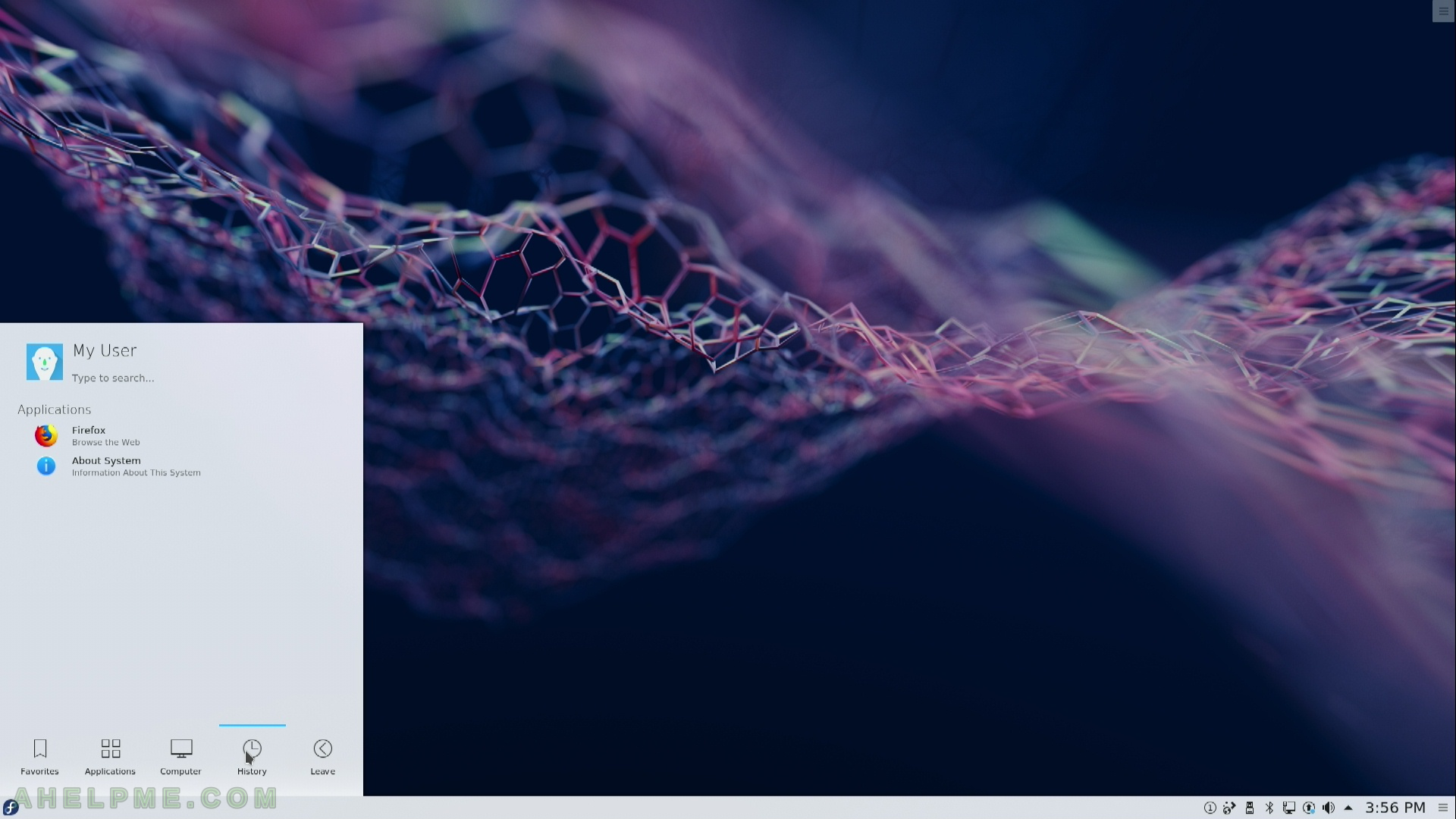 SCREENSHOT 16) Leave menu
There 7 options here: Lock (lock the screen), Logout (End session of the current user), Switch user (log in with different user while the current is locked), Suspend (save the state to memory – switch off, this state consumes battery, but needs only a second to recover), Hibernate (save the state to the disk – switch off, no battery consumption, but needs 10-30 seconds depends on the disk you are using), Reboot (restart the computer), Shut down (power off the computer).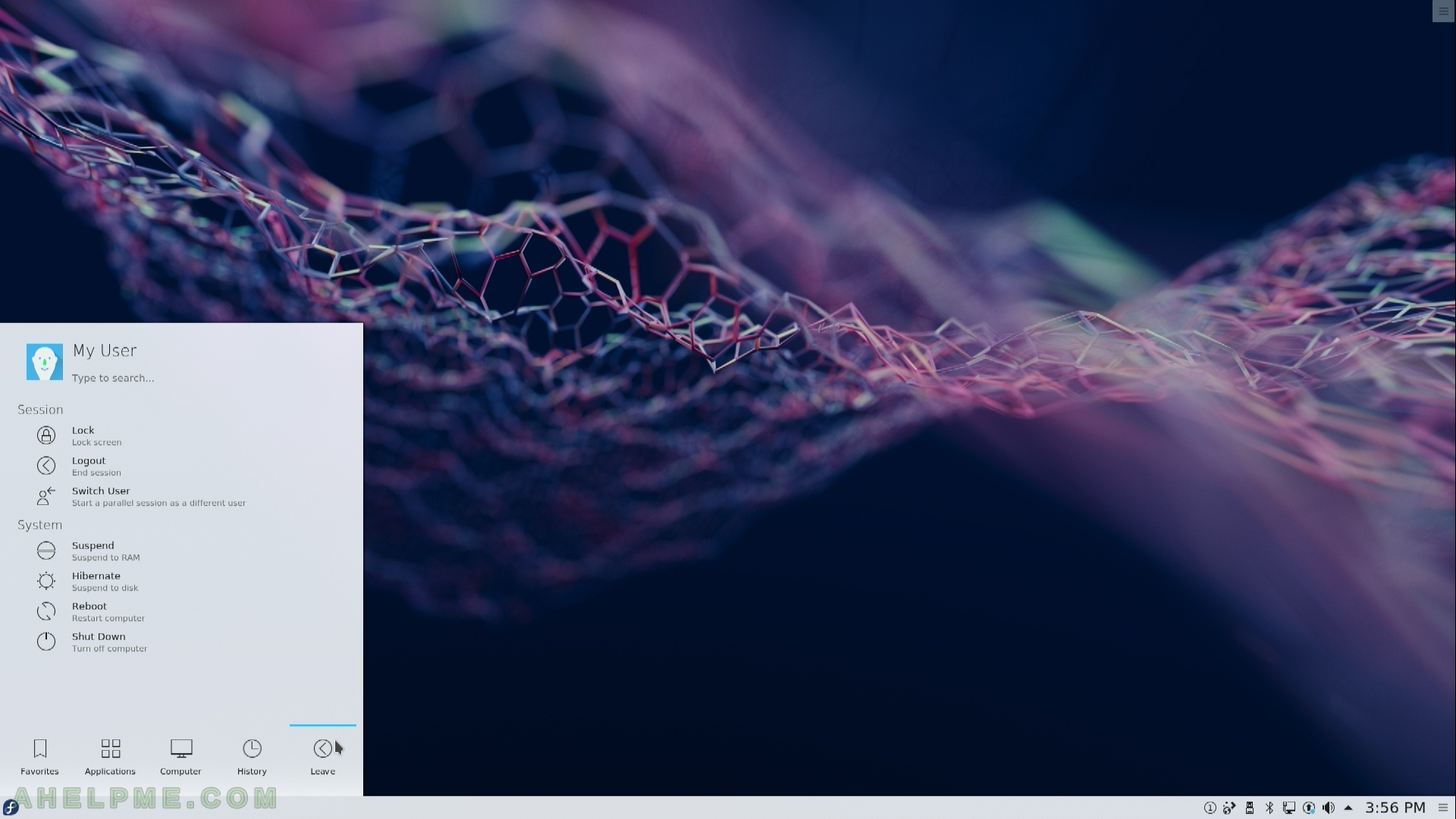 SCREENSHOT 17) Search in the KDE main menu
Each type updates the search. "do" find the Dolphin file manager.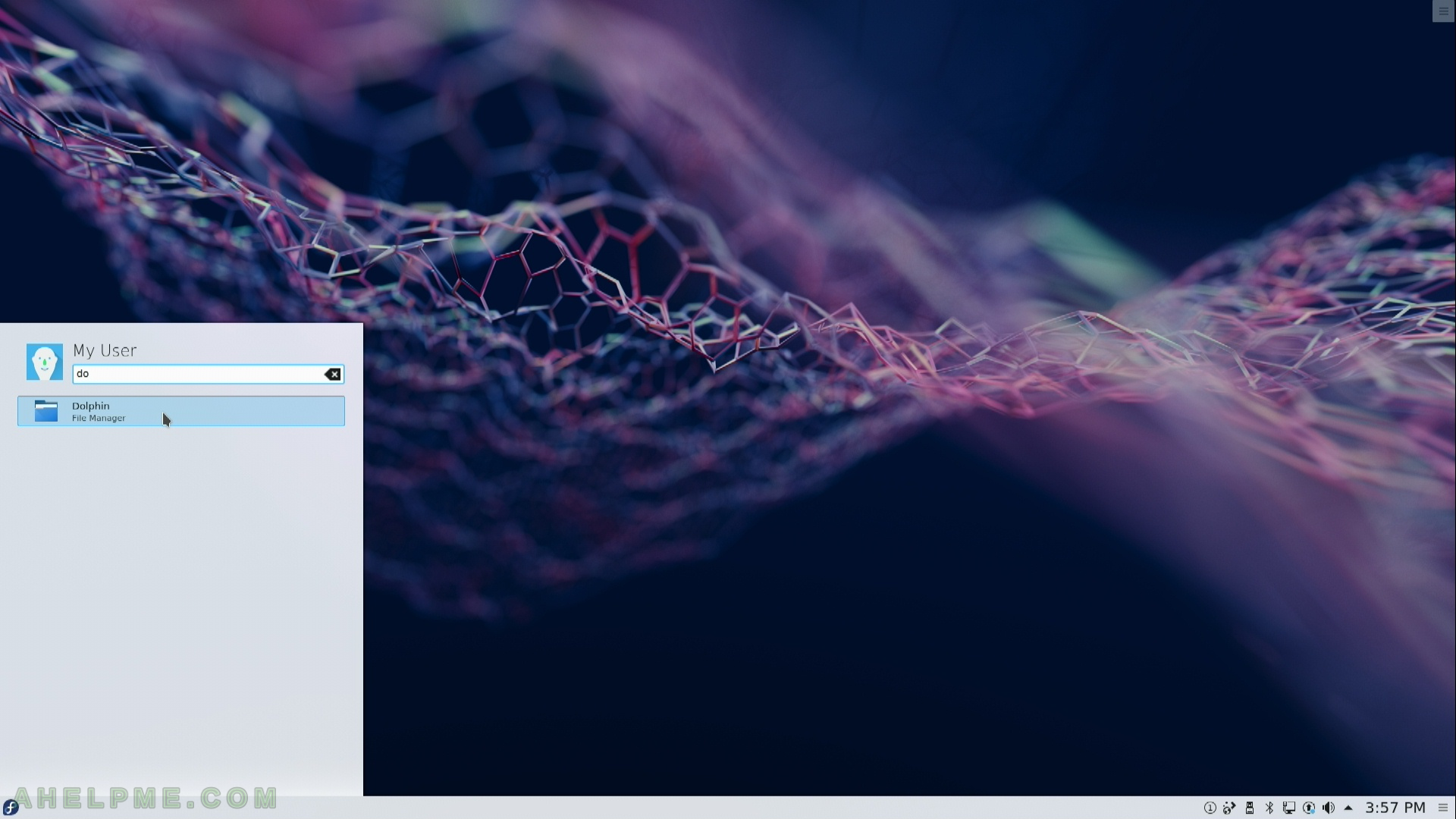 SCREENSHOT 18) Dolphin File Manager
Advanced file manager, Dolphin Version: 18.04.3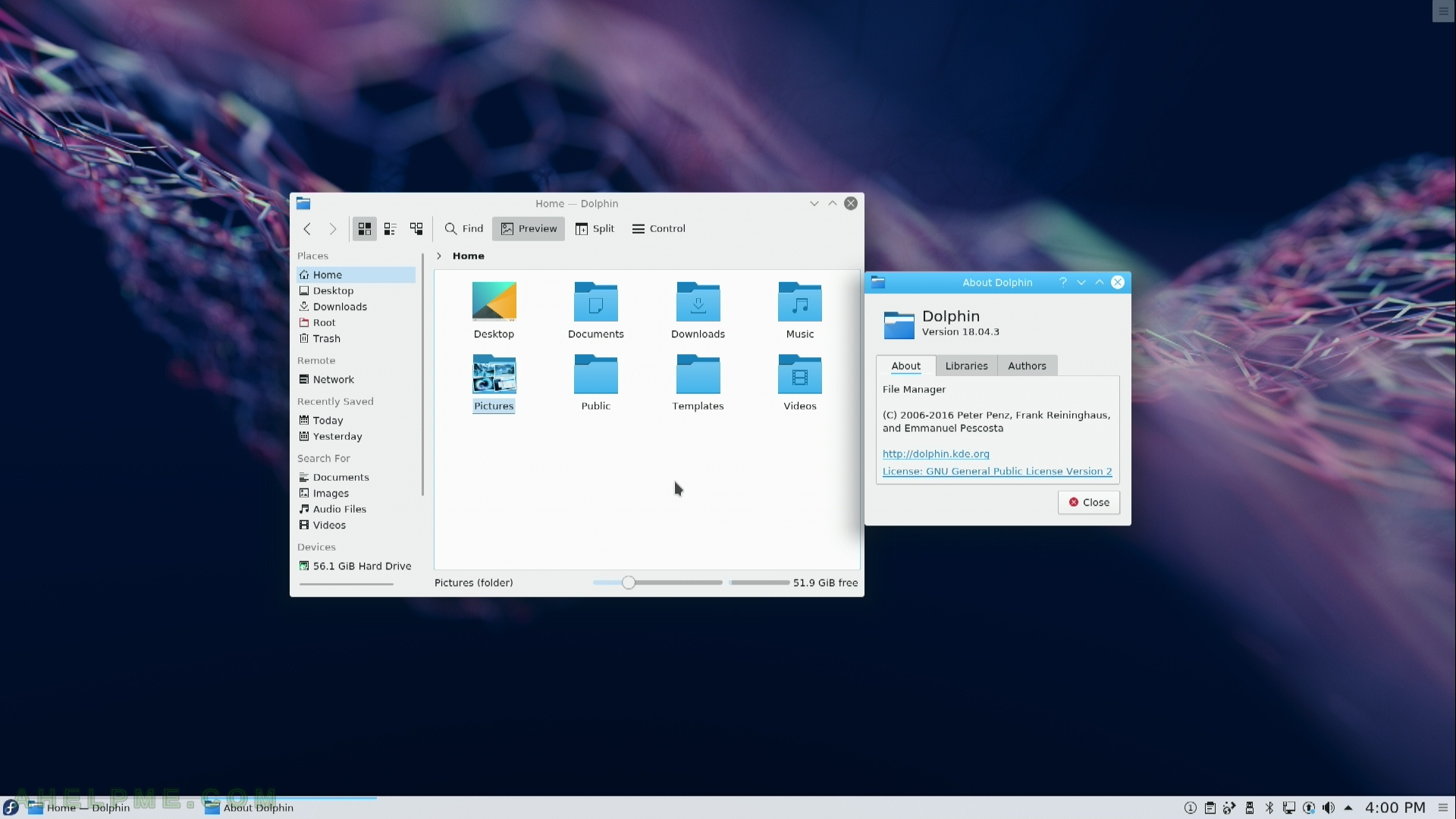 SCREENSHOT 19) Dolphin Icons View Mode with image preview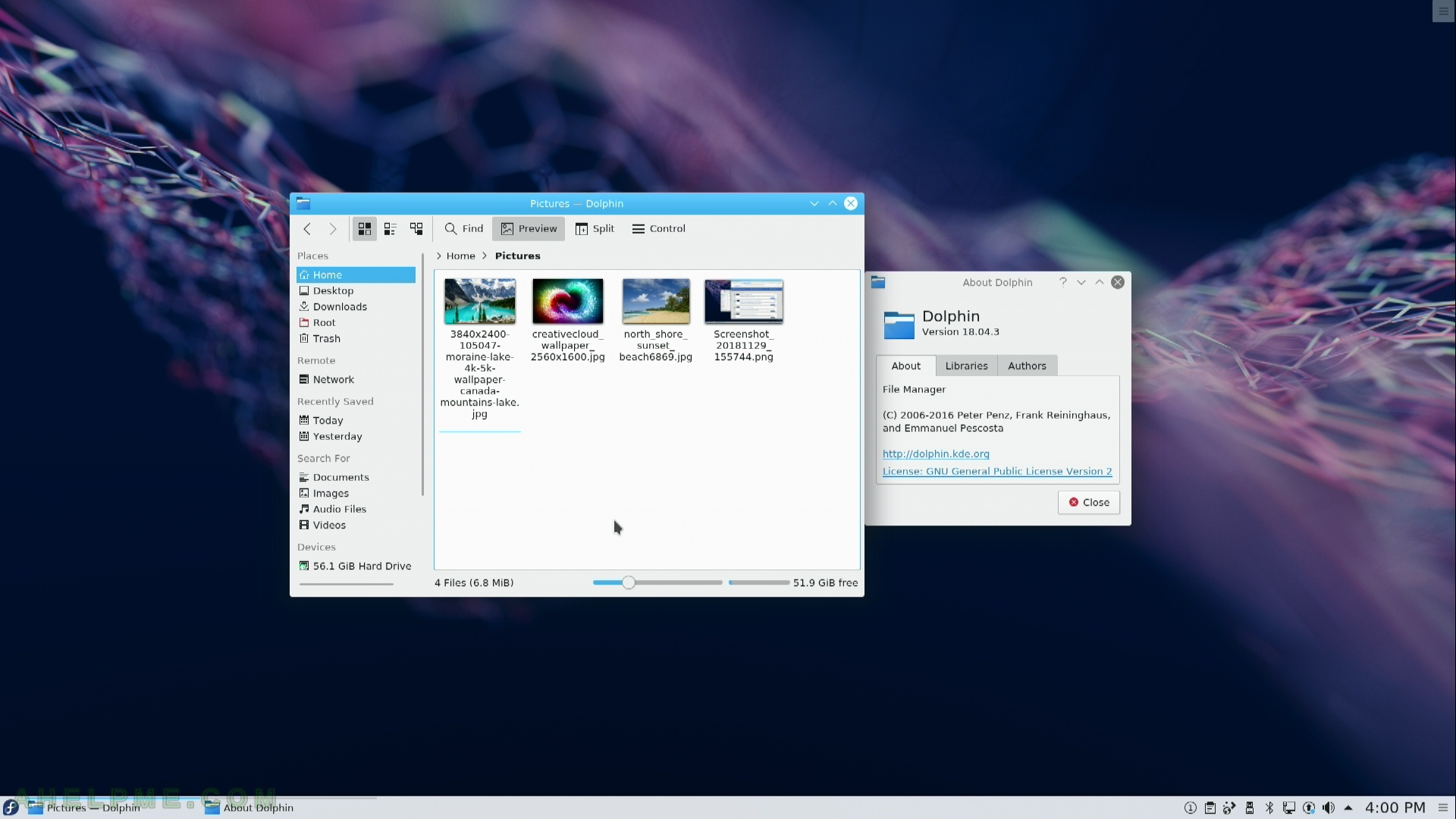 SCREENSHOT 20) Dolphin Details View Mode with image preview