SCREENSHOT 31) Lists the default installed applications.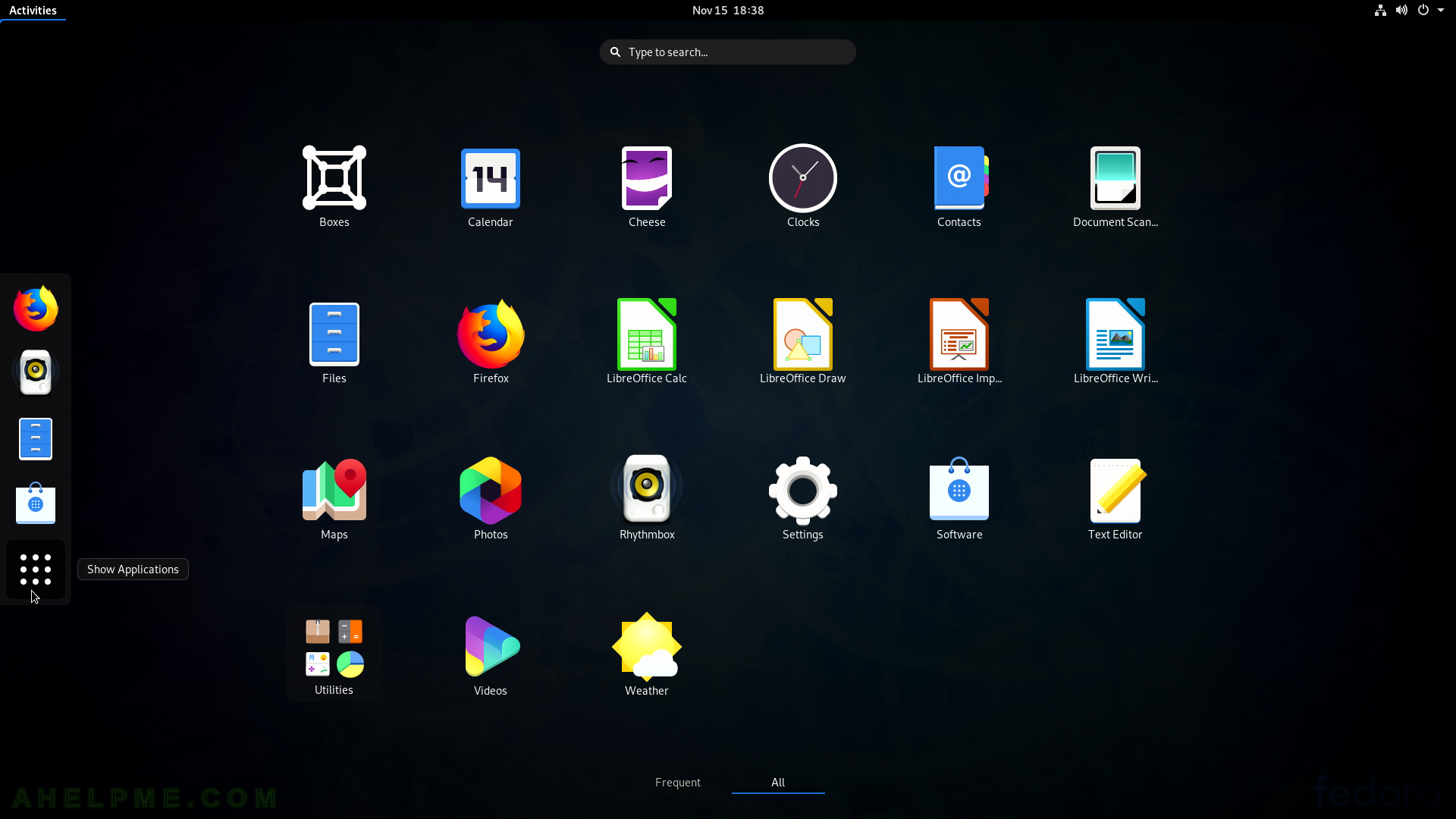 SCREENSHOT 32) About our machine and Fedora 31 software infromation – Gnome version installed from the installation disk is 3.34.1 (no updates applied).
The system is AMD Ryzen Threadripper 1950X with 32G and Graphics is NVIDIA GPU hardware. By default it uses the open source GPU driver nouveau.