This tutorial will show you the simple steps of installing a modern Linux Distribution like Fedora 27 LXDE for the user graphical interface. LXDE stands for Lightweight X11 Desktop Environment and it has comparatively low resource requirements. This GUI is good for using with older hardware. First we present the basic steps for installing the Operating system in addition to your present operating systems (here we have two: Windows 10 and Ubuntu 17) and then you can see some screenshots of the installed system and the look and feel of it. We have another tutorials showing more screenshots of the installed and working Fedora 27 LXDE (Gnome and KDE plasma) – so you can decide which of them to try first – coming soon. All of the installation setups are very similar for all GUIs of Fedora 27 it loads a live edition of the version of Fedora 27 you install and then the setup is launched by the user, the setup almost identical in all editions, but we do not want to give you a tutorials with "spaghetti" and unstructured flow of steps to follow.
We used the following ISO for the installation process:
https://download.fedoraproject.org/pub/fedora/linux/releases/27/Spins/x86_64/iso/Fedora-LXDE-Live-x86_64-27-1.6.iso
It is a LIVE image so you can try it before installing. The easiest way is just to download the image and burn it to a DVD disk and then follow the installation below:
STEP 1) The system is resetting
STEP 2) If you booted from the DVD you would get this first screen – select "Start Fedora-LXDE-Live 27" and hit Enter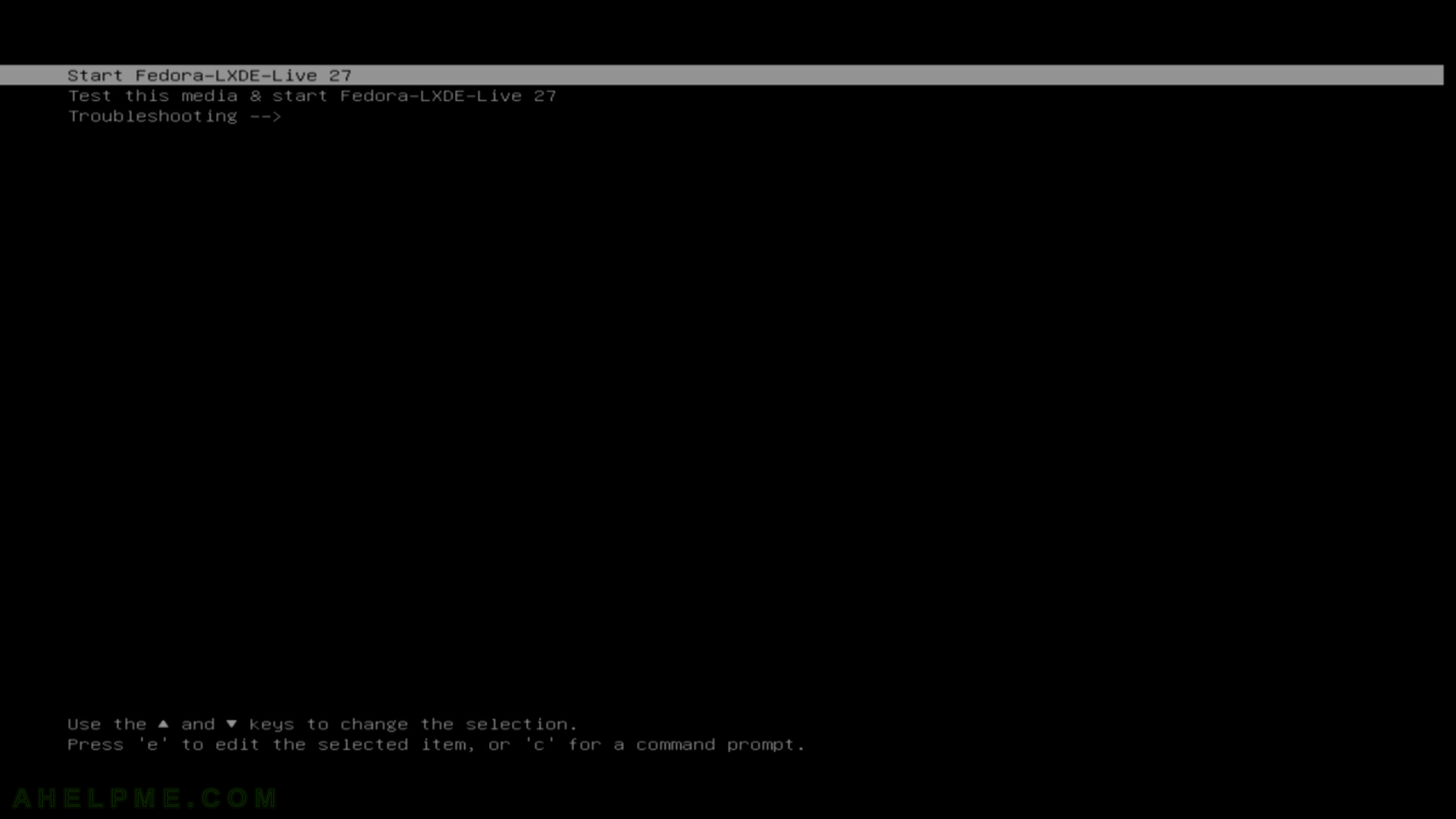 STEP 3) The kernel and the live system are loading…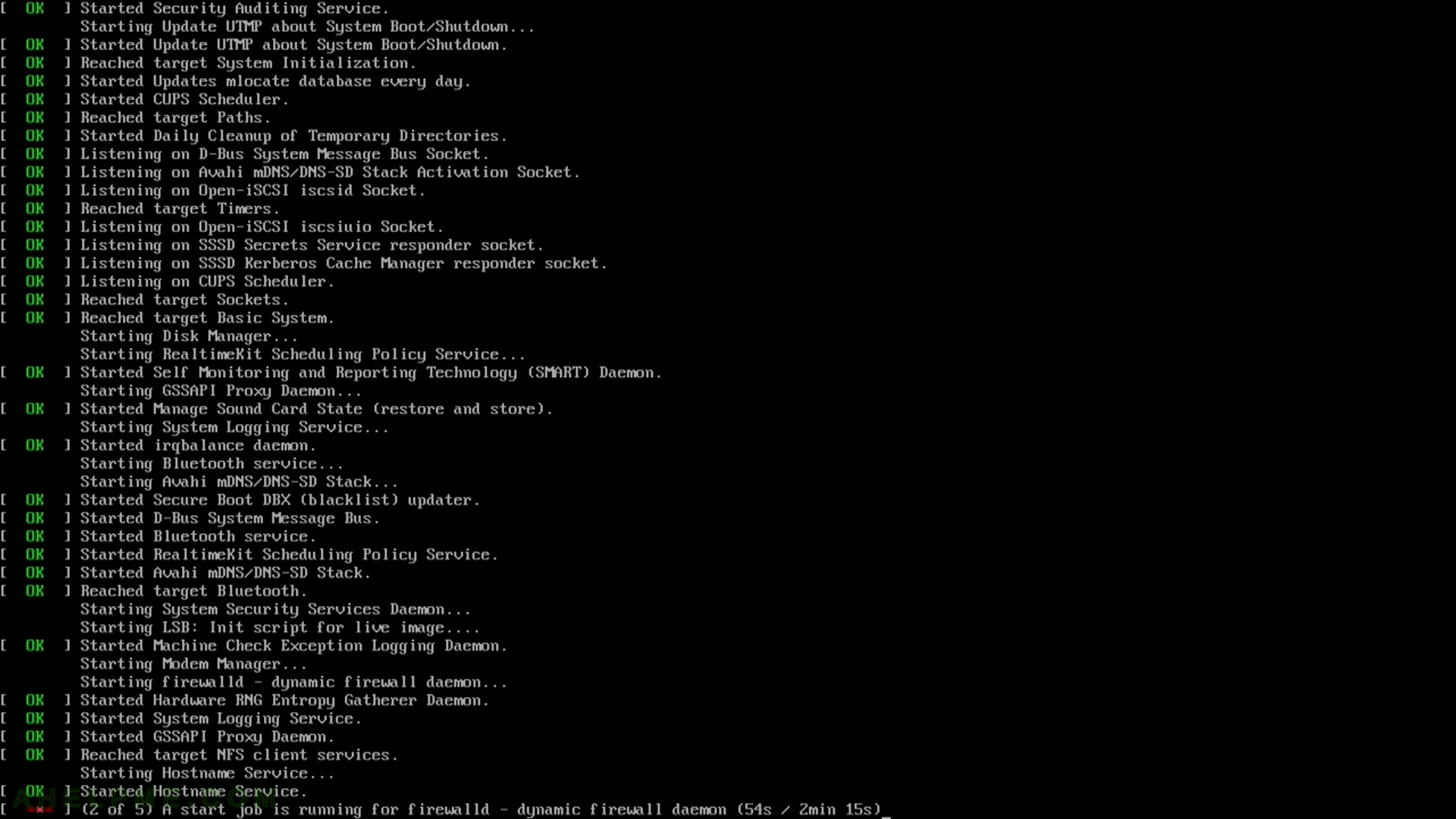 STEP 4) Click on "Install to Hard Drive" to install the system.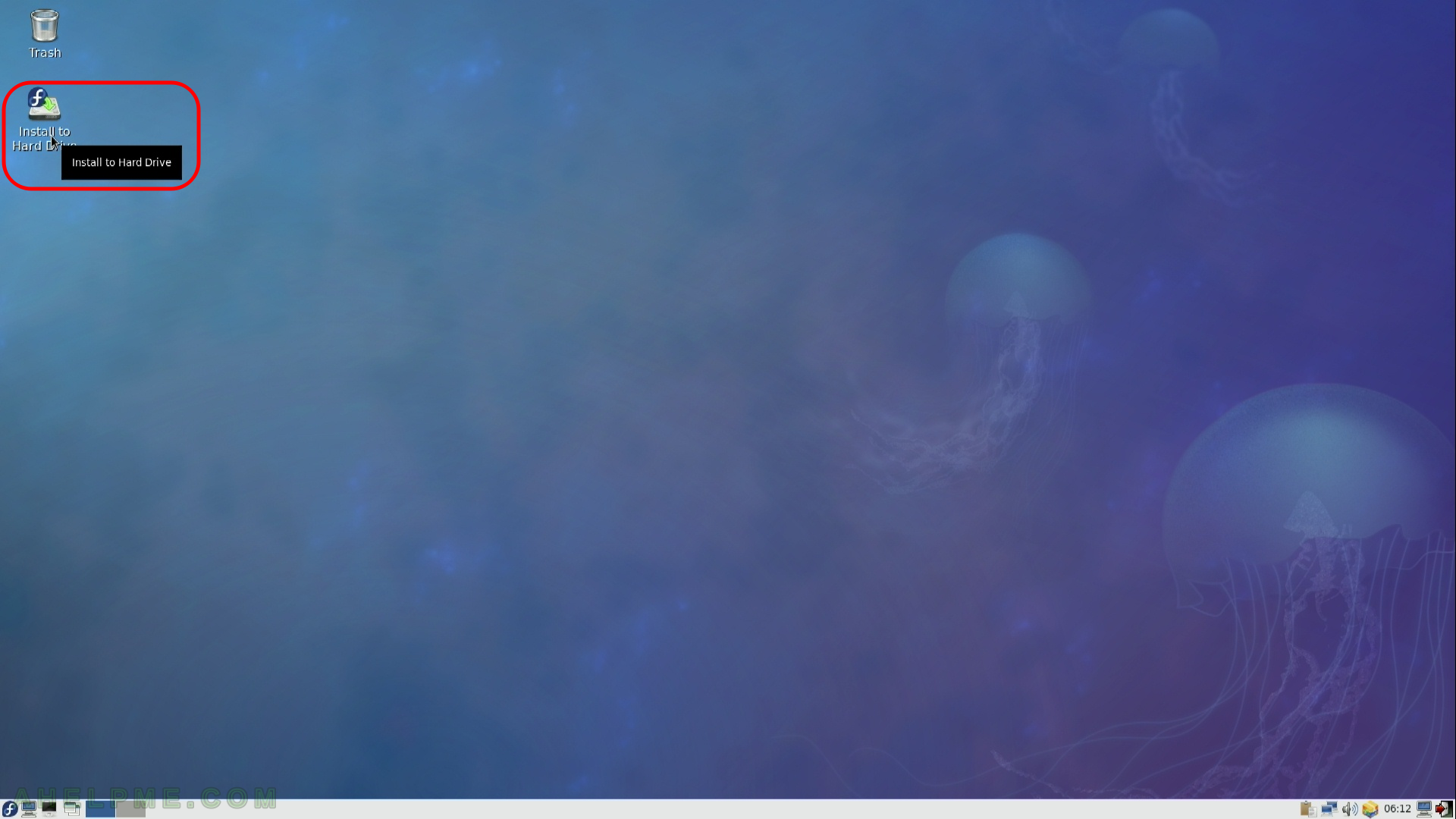 STEP 5) Choose your system language. Here we selected the English.
The setup will guide you through the steps in the language you select here and the installed system will use the selected language as default.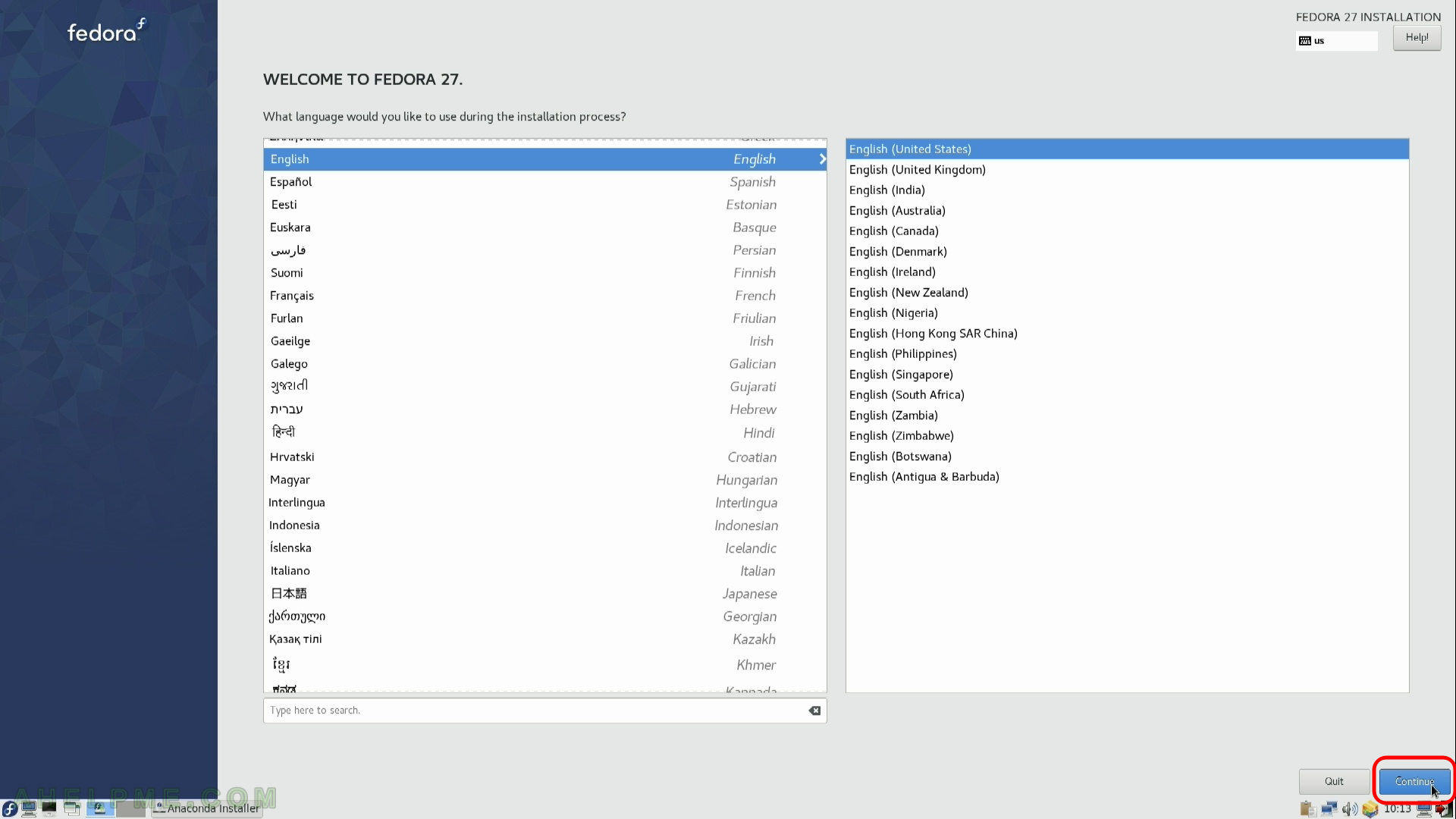 STEP 6) Select time zone menu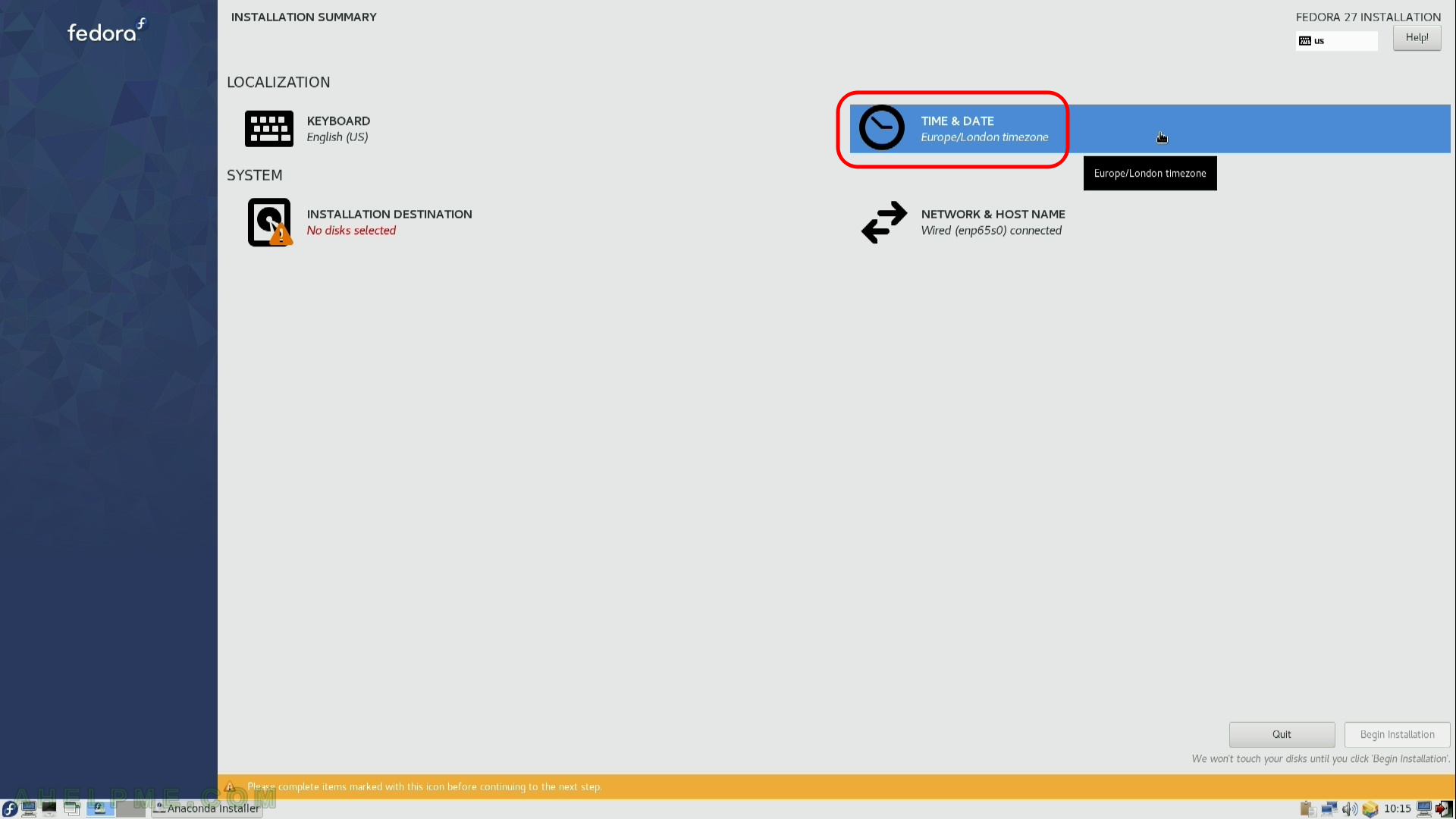 STEP 7) Select your time zone – here we selected UTC (Universal Coordinated Time), but you can choose your time zone.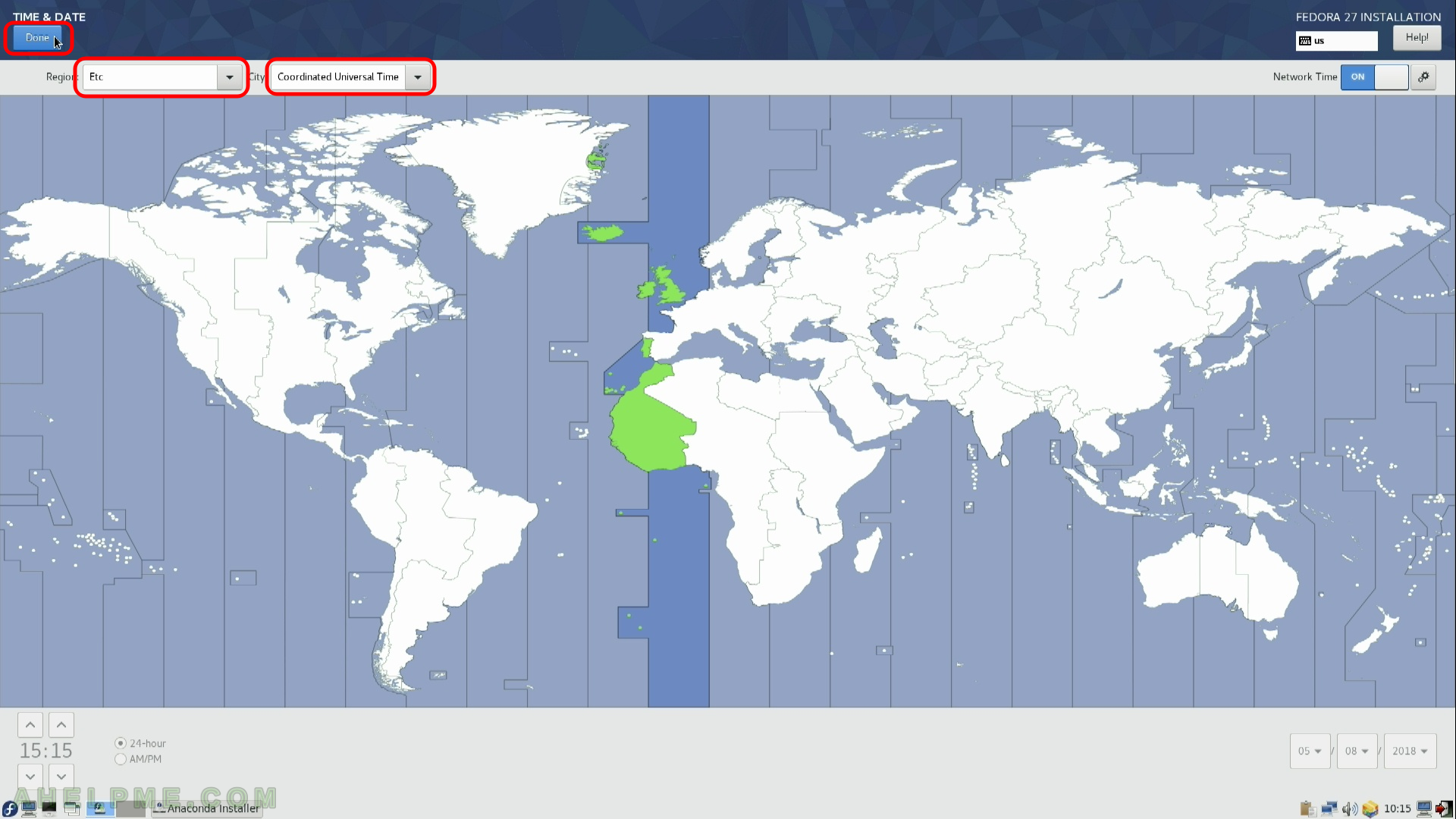 STEP 8) Select Network & Hostname to configure your network connectivity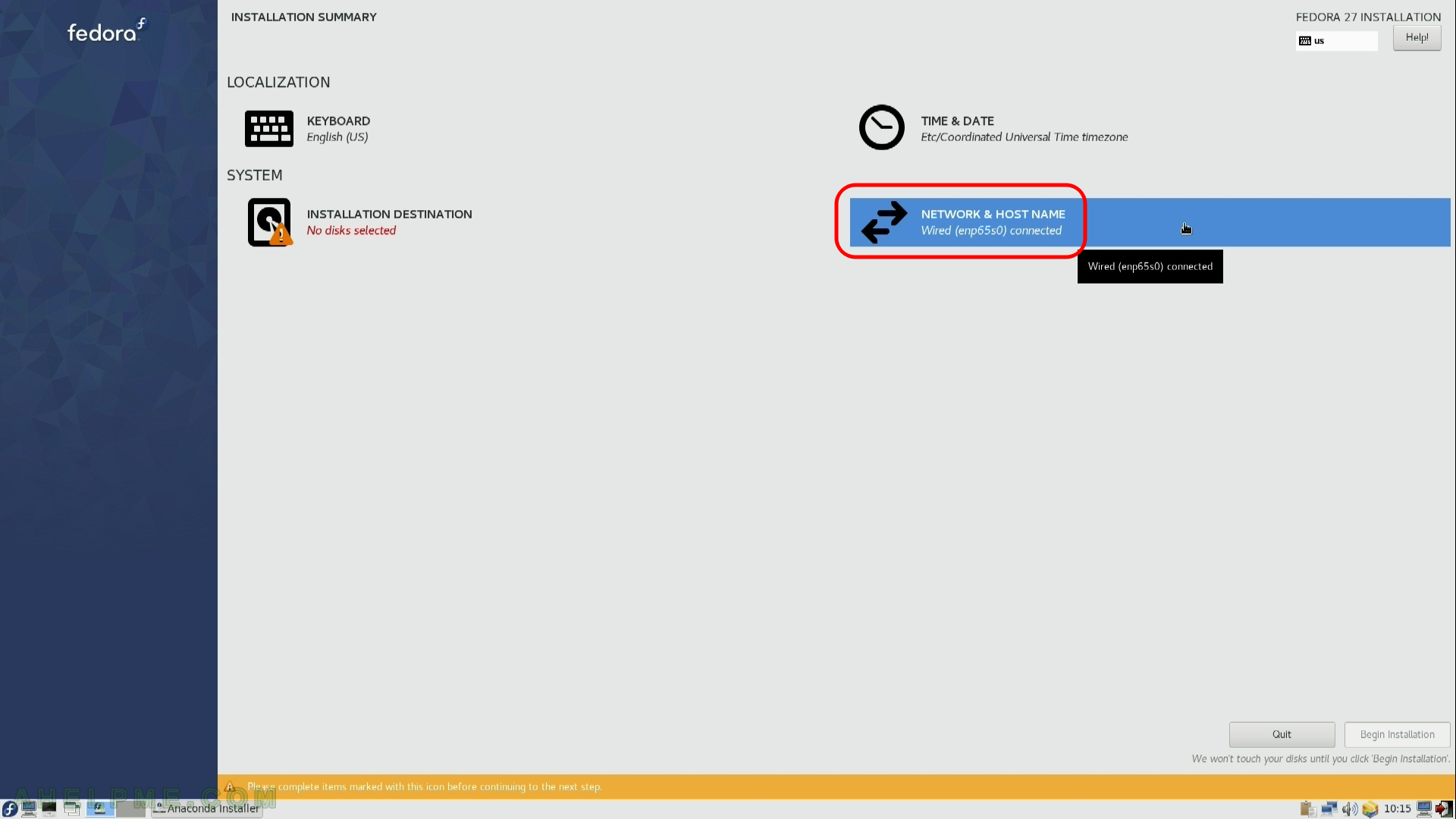 STEP 9) Set hostname of your machine. First set the name in the edit box, then click on "Apply" and then click on "DONE"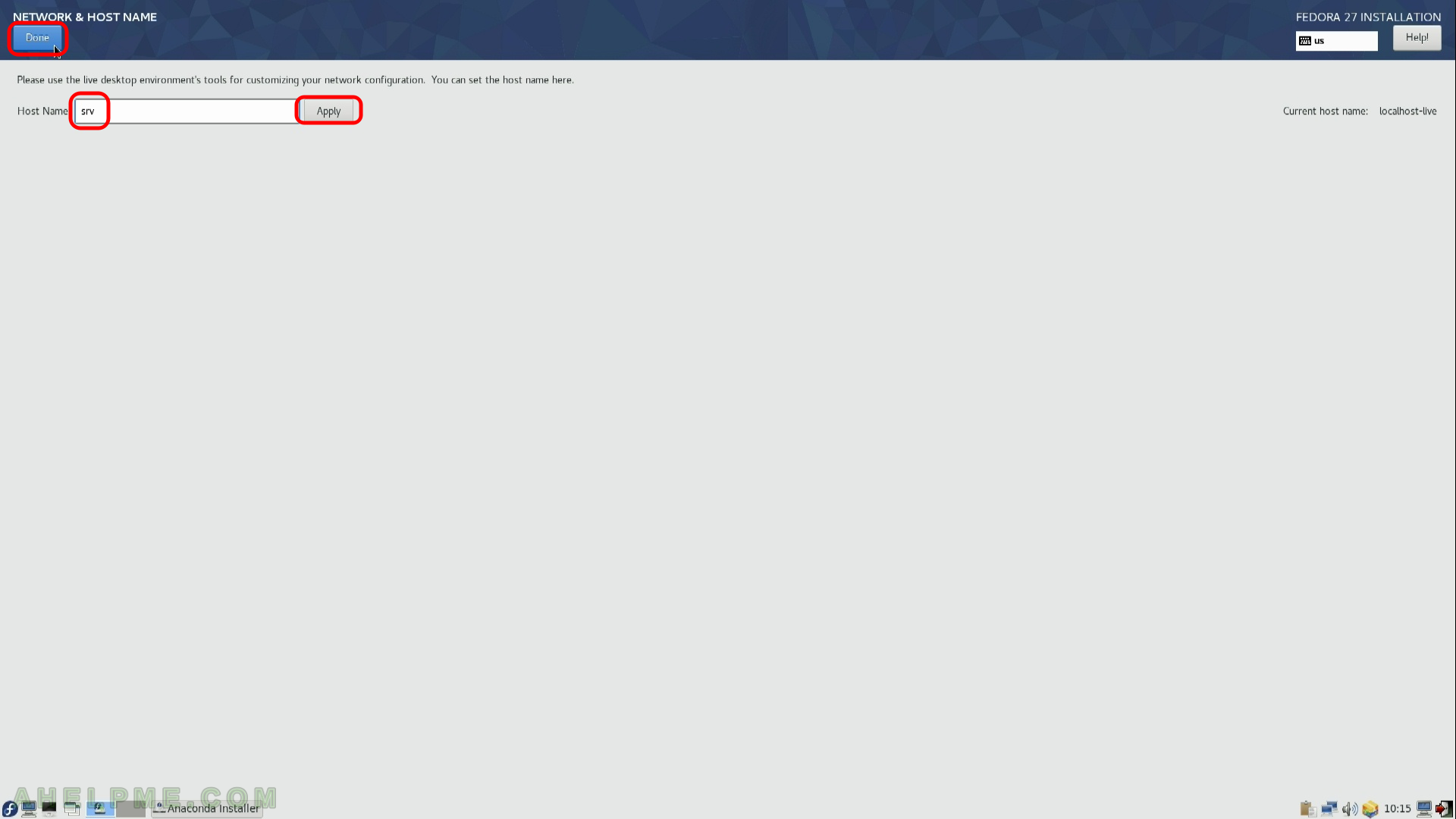 STEP 10) Installation destination – on which device you want to install the Fedora 27 LXDE.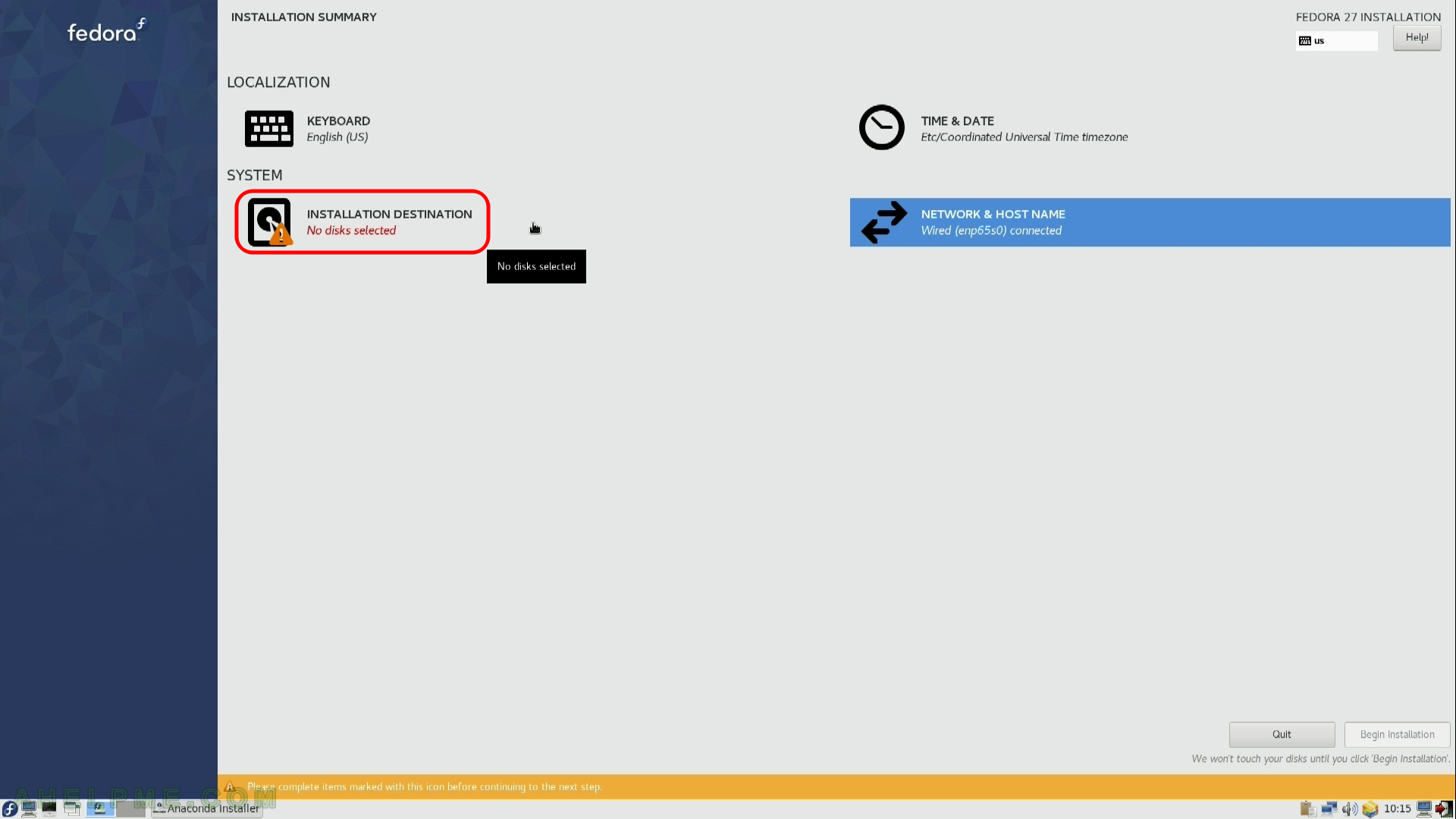 STEP 11) Installation destination – choose your disk to install Fedora 27.
We have couple of disks, we want to use the entire second device (sdc), select it (make sure) there is a tick on it!) and leave everything with the default selection, especially Storage configuration – automatic. It will delete everything on your selected device and will make the proper layout for installation automatically.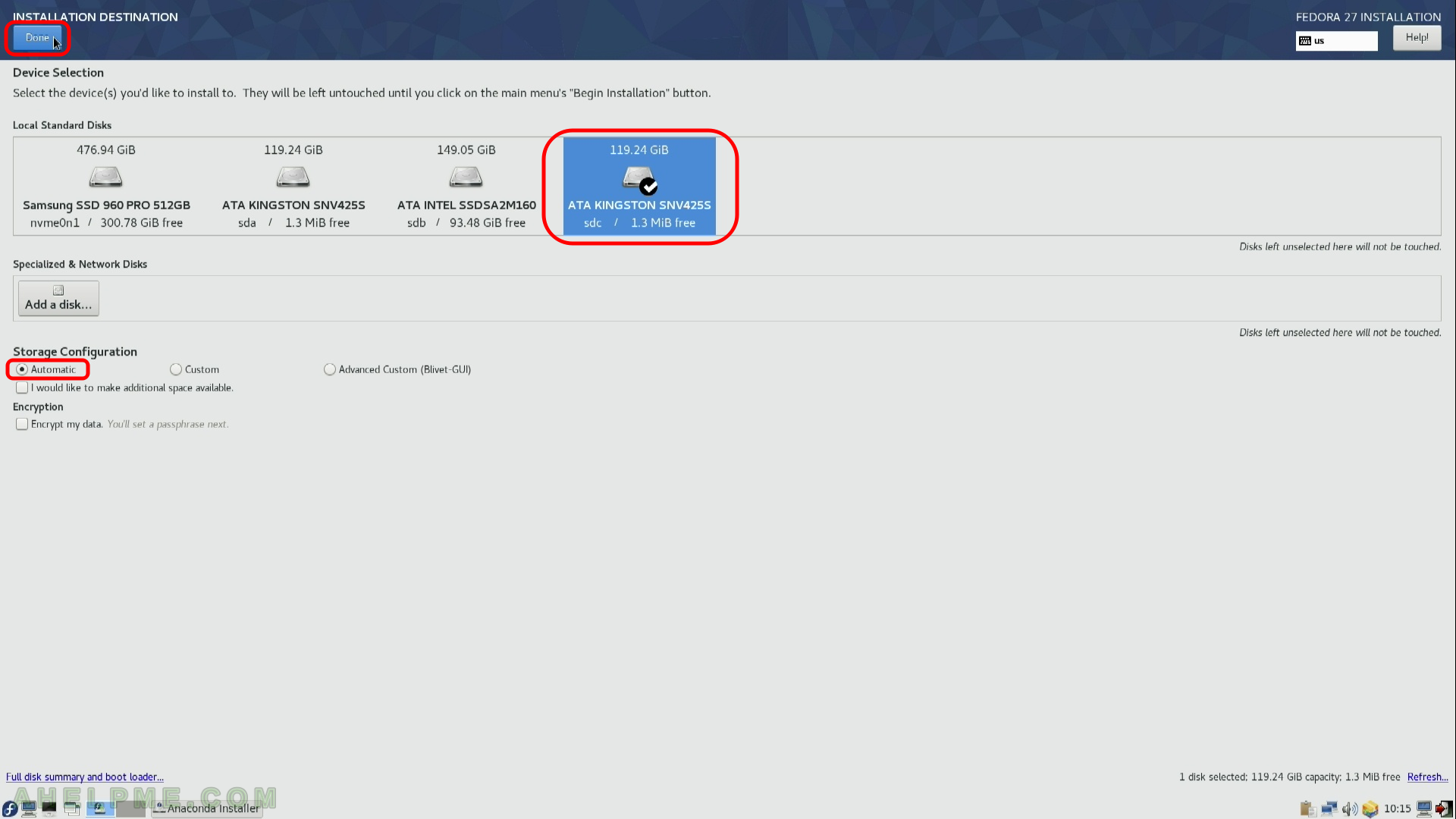 STEP 12) If your disk has some data (partitions) you must go through additional steps asking you if you want to Reclaim the disk space of the disk.
If your disk does not have any partitions and all the space is unallocated you would not be asked any questions.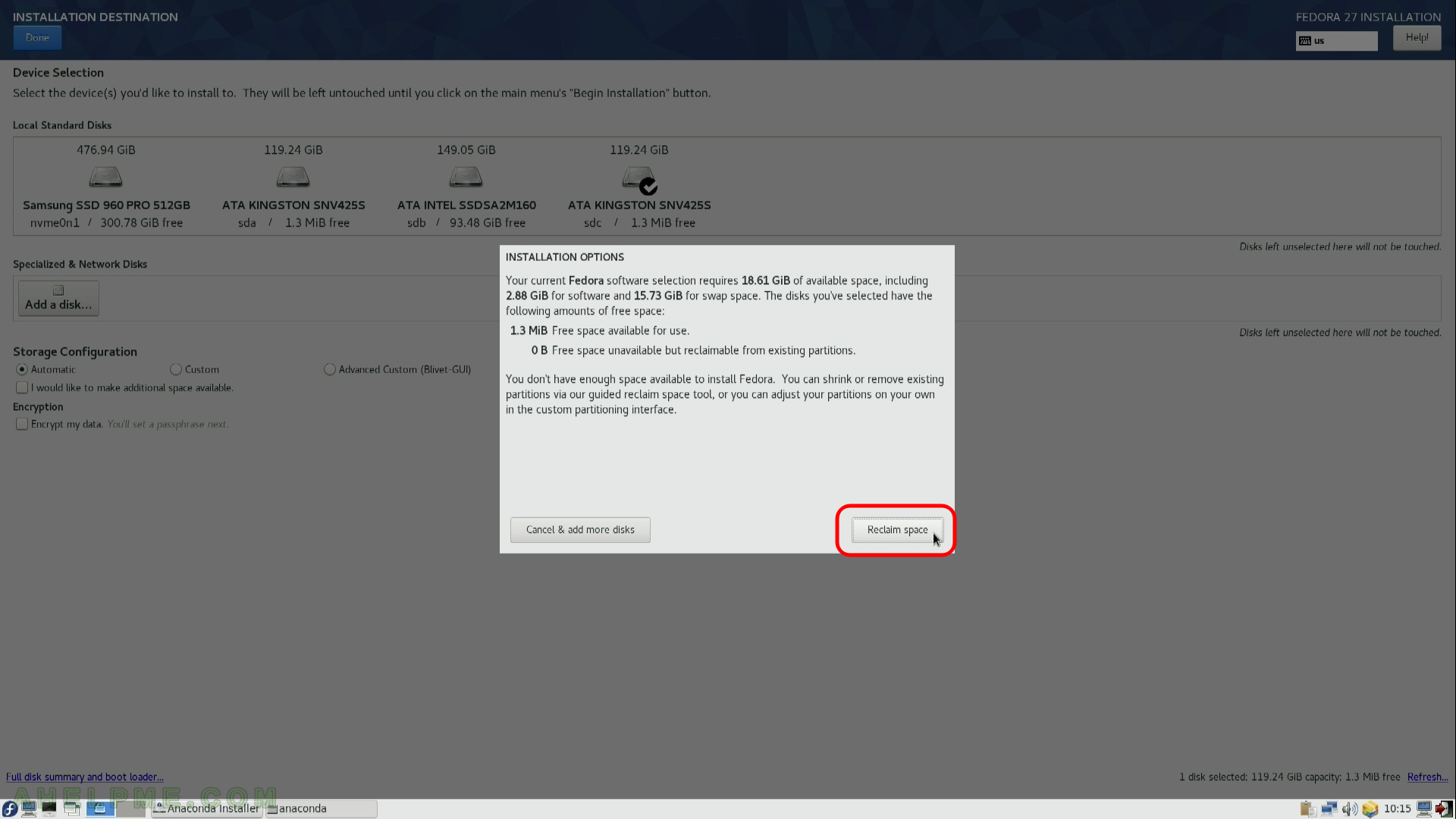 STEP 13) This steps shows you what is the current layout of the selected disk for installation. We do not need any data there SO select "Delete All"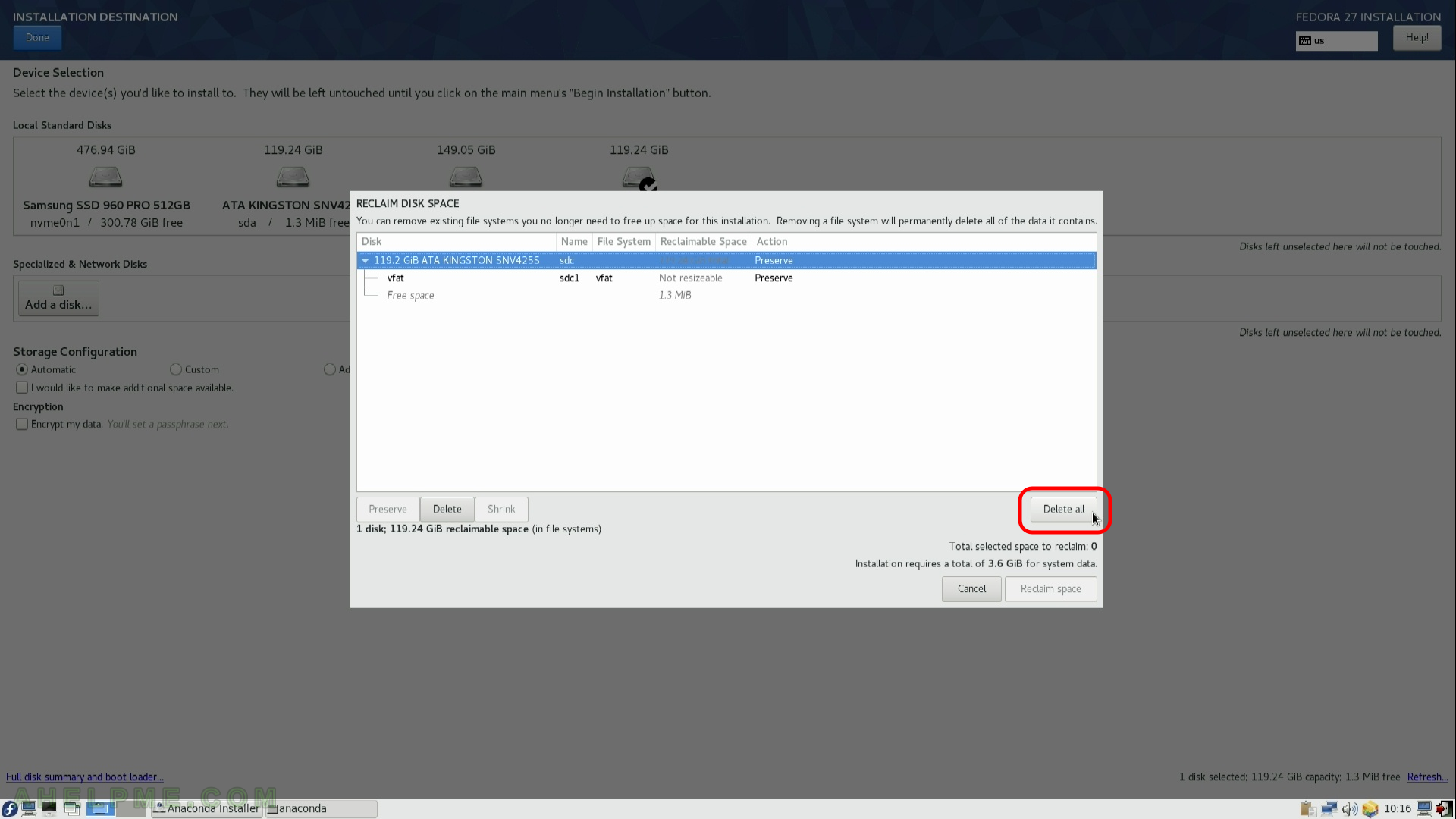 STEP 14) Accept all changes with the layout of the installation disk by clicking "Reclaim space"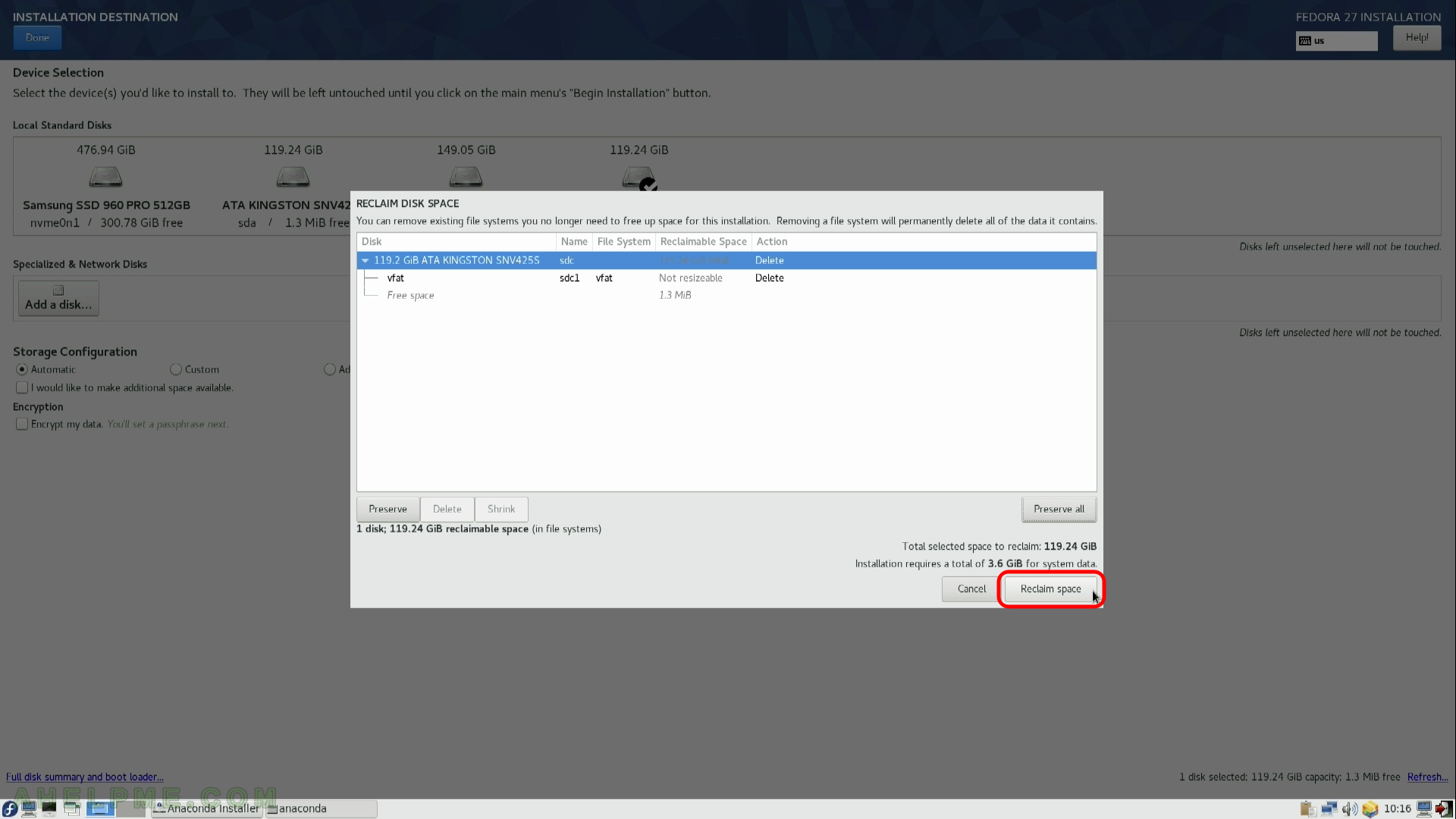 STEP 15) Now the installation setup is configured and by clicking on "Begin Installation" the actual installation on your selected hard drive begins.
STEP 16) While the installation processes is working you can set root password and create an additional user. Click on "ROOT PASSWORD" to set a password.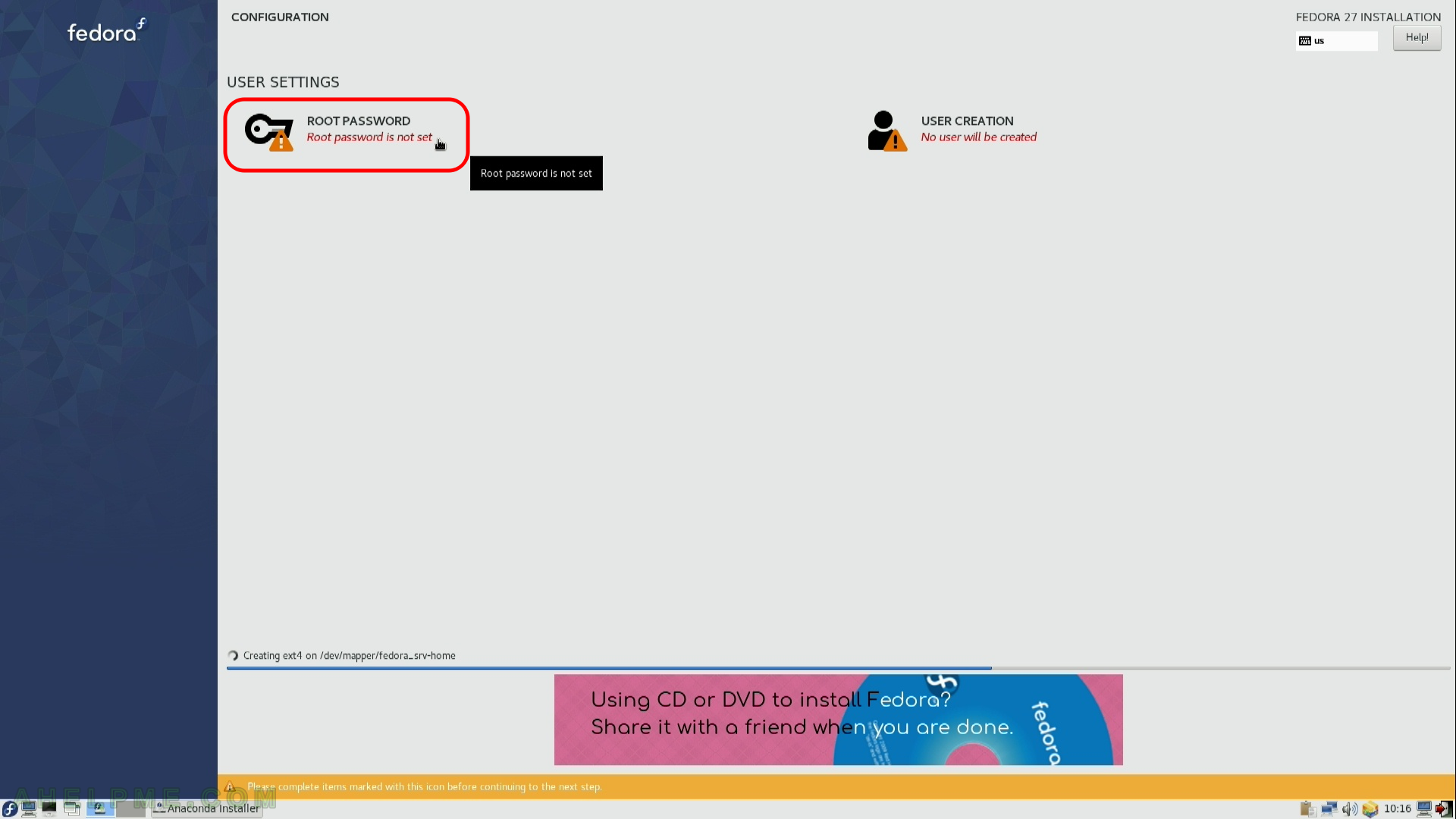 STEP 17) Enter the root password two times and then "Done"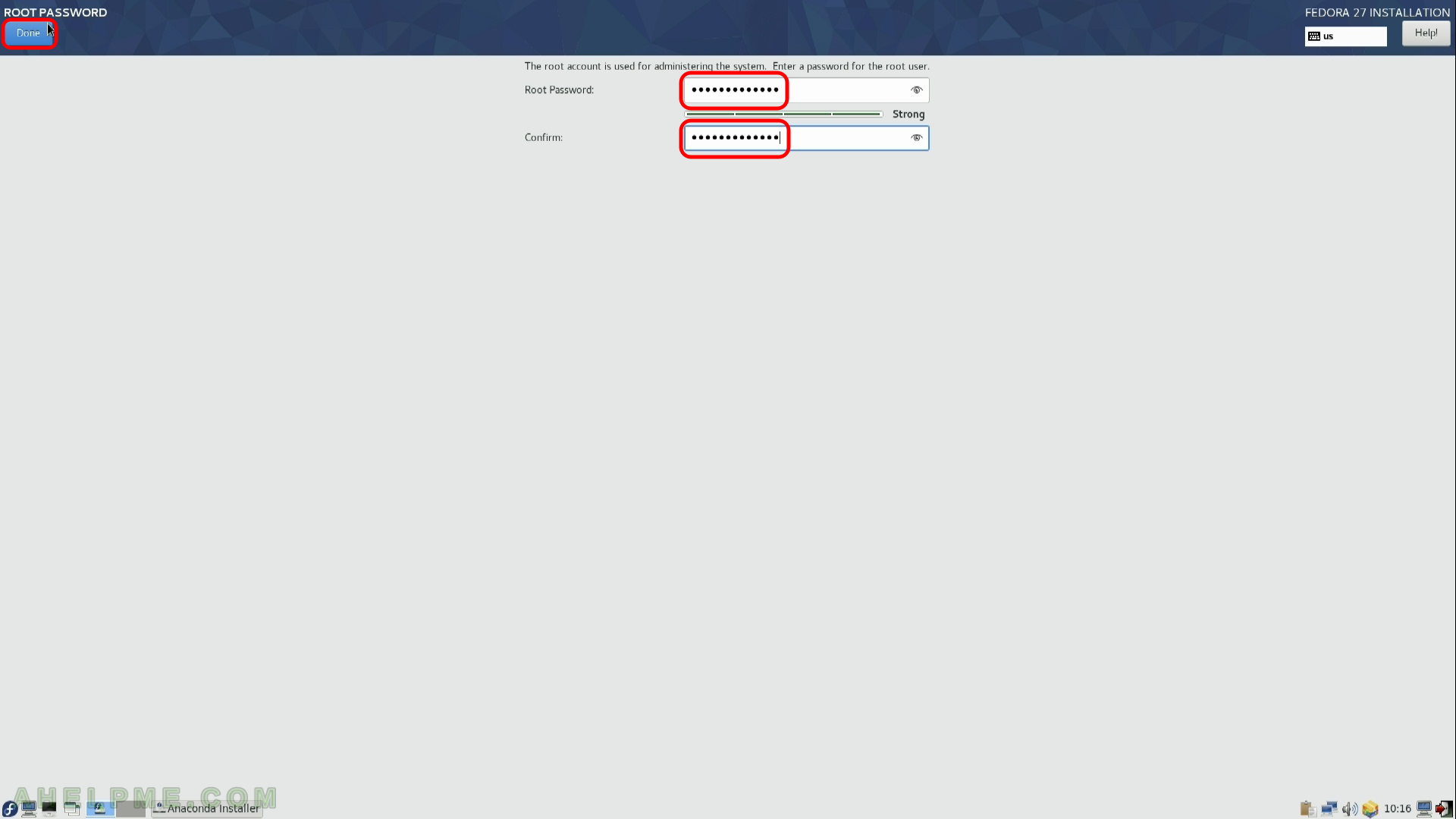 STEP 18) Create an additional user (click on "USER CREATION"), always use additional user (with administrative privileges) and not root.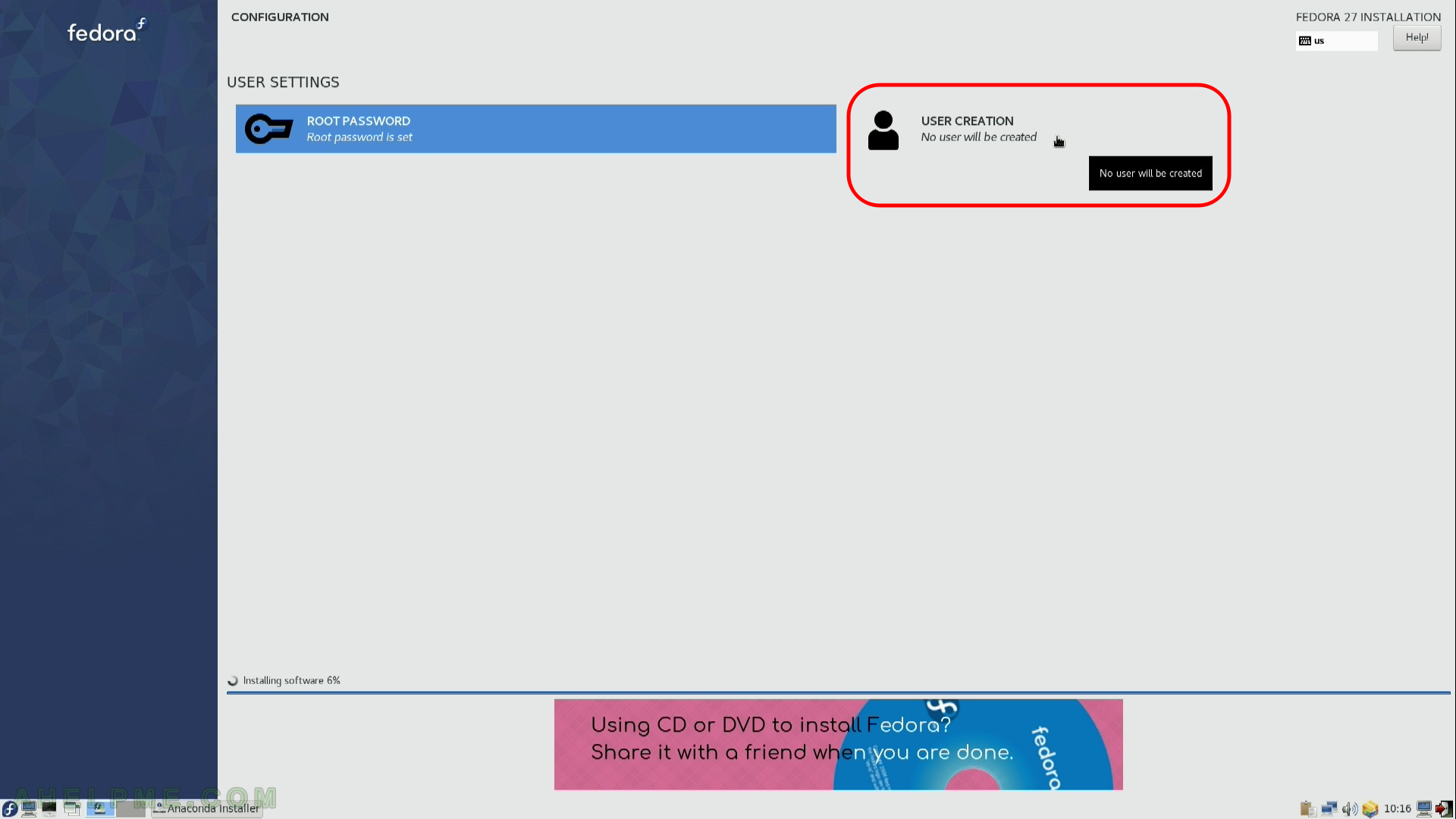 STEP 19) Set the full name and the username (login name) and be sure to check "Make this user administrator".
Use ordinary user for every day work and for administrator's purposes authorize with password – this is possible only if your user has administrative privileges – they are used only after authorization not by default!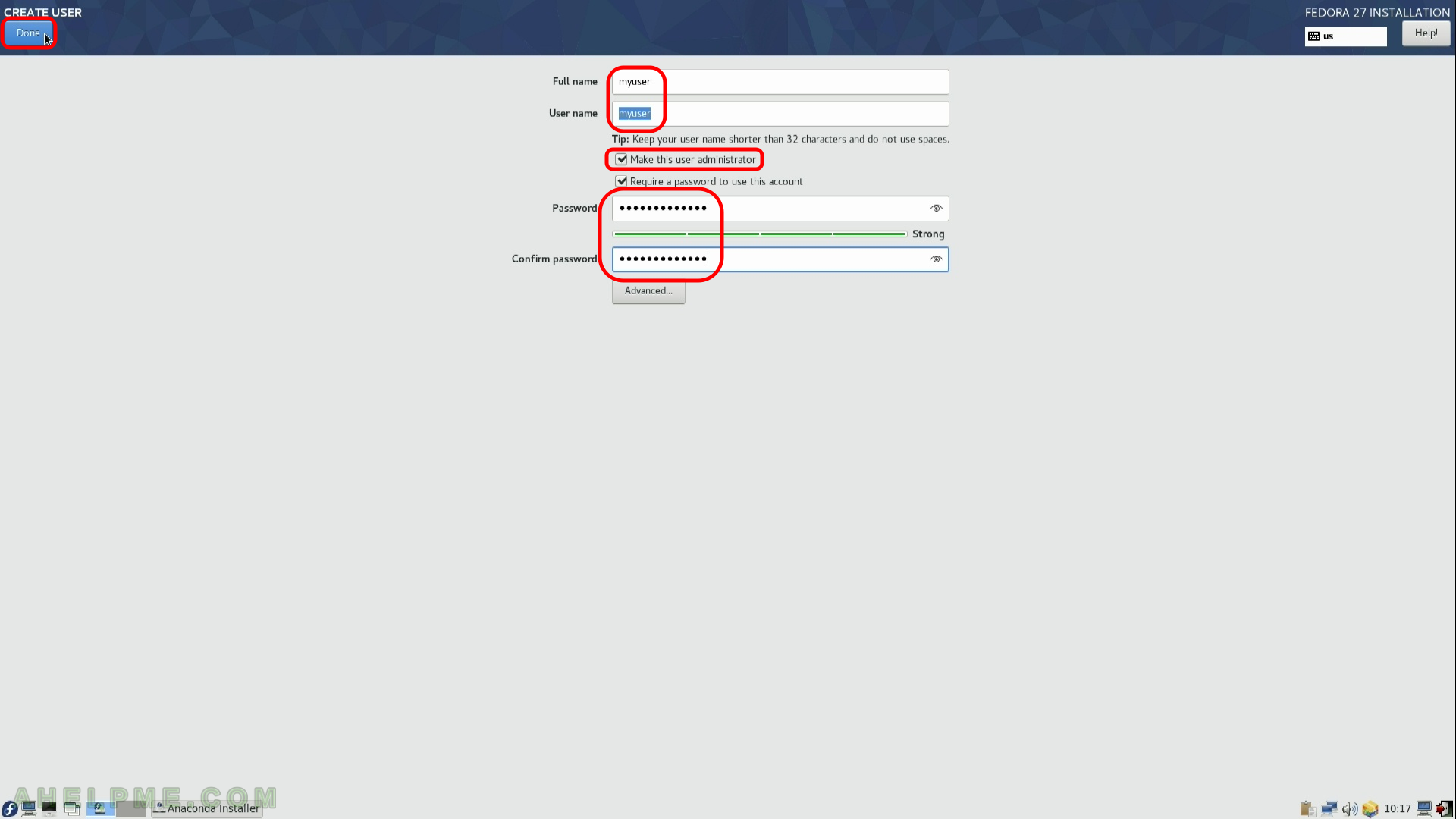 STEP 20) The setup is still working… The installation is near 62%. You can monitor the process.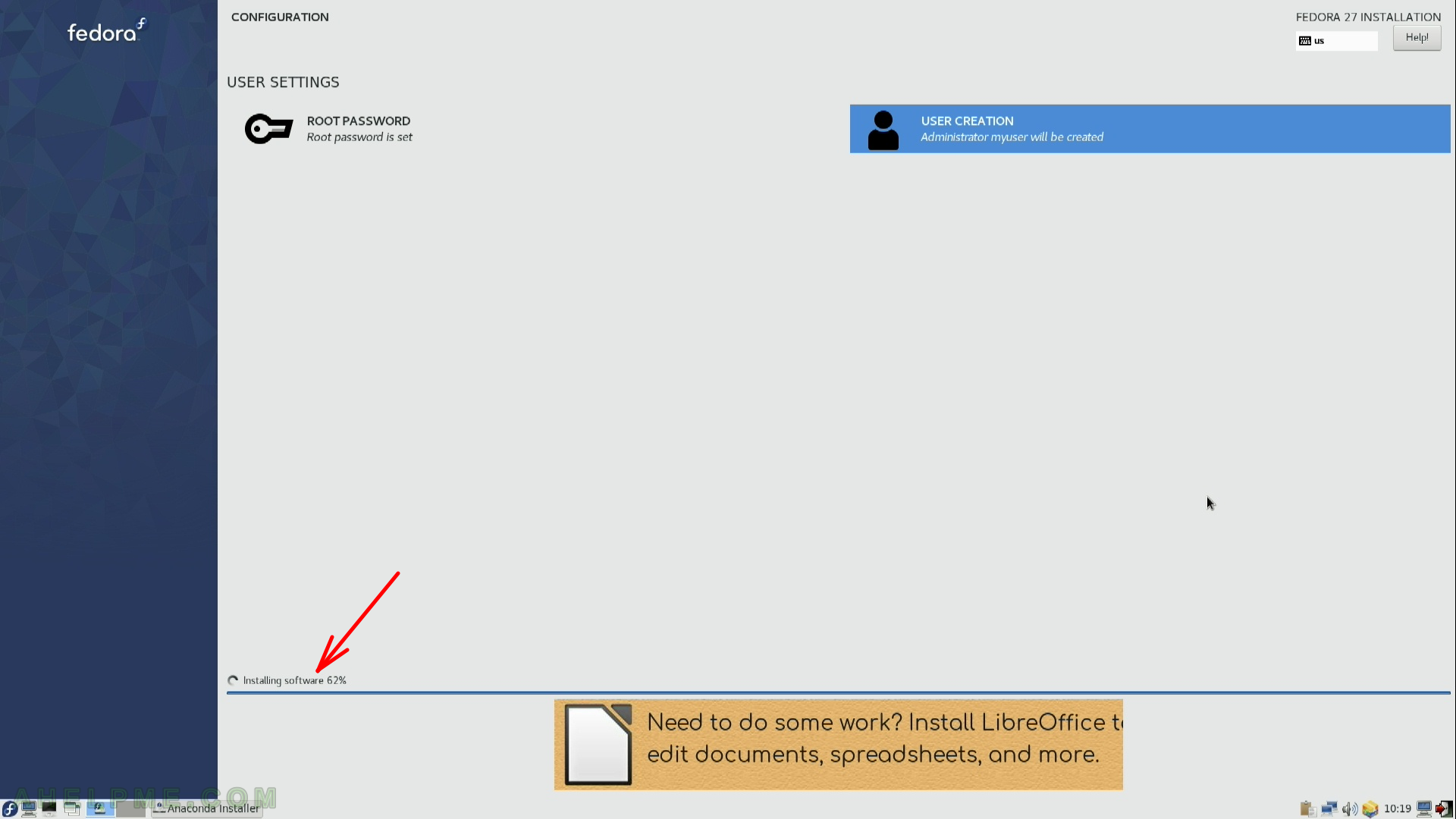 STEP 21) The installation has finished and then you should quit it.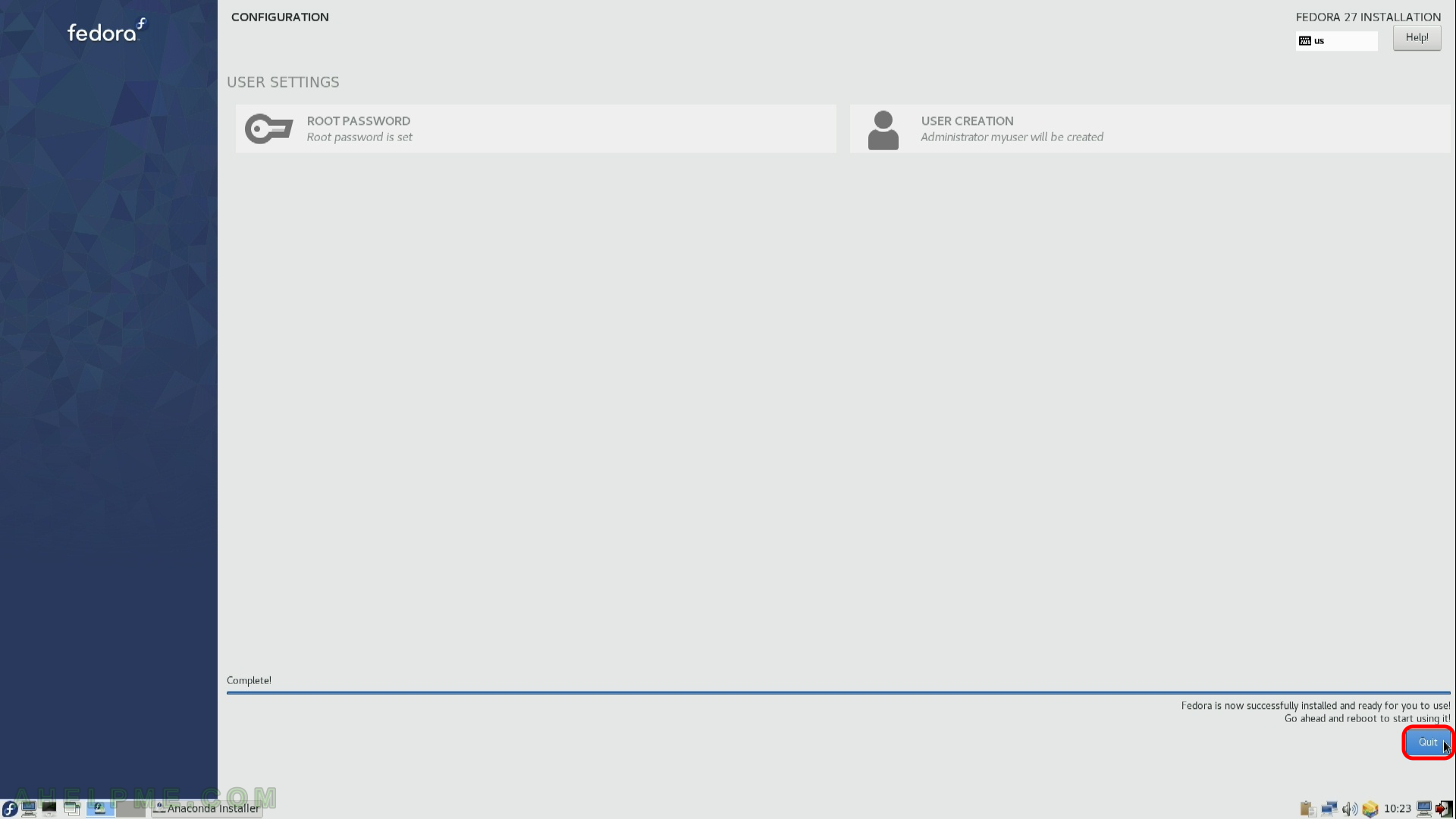 STEP 22) Click on "F" (bottom left) to pop up the main menu and click on "Logout"
You are still in the live image, so just select the power off option. Remove the installation DVD disk or you'll boot again in the installation setup.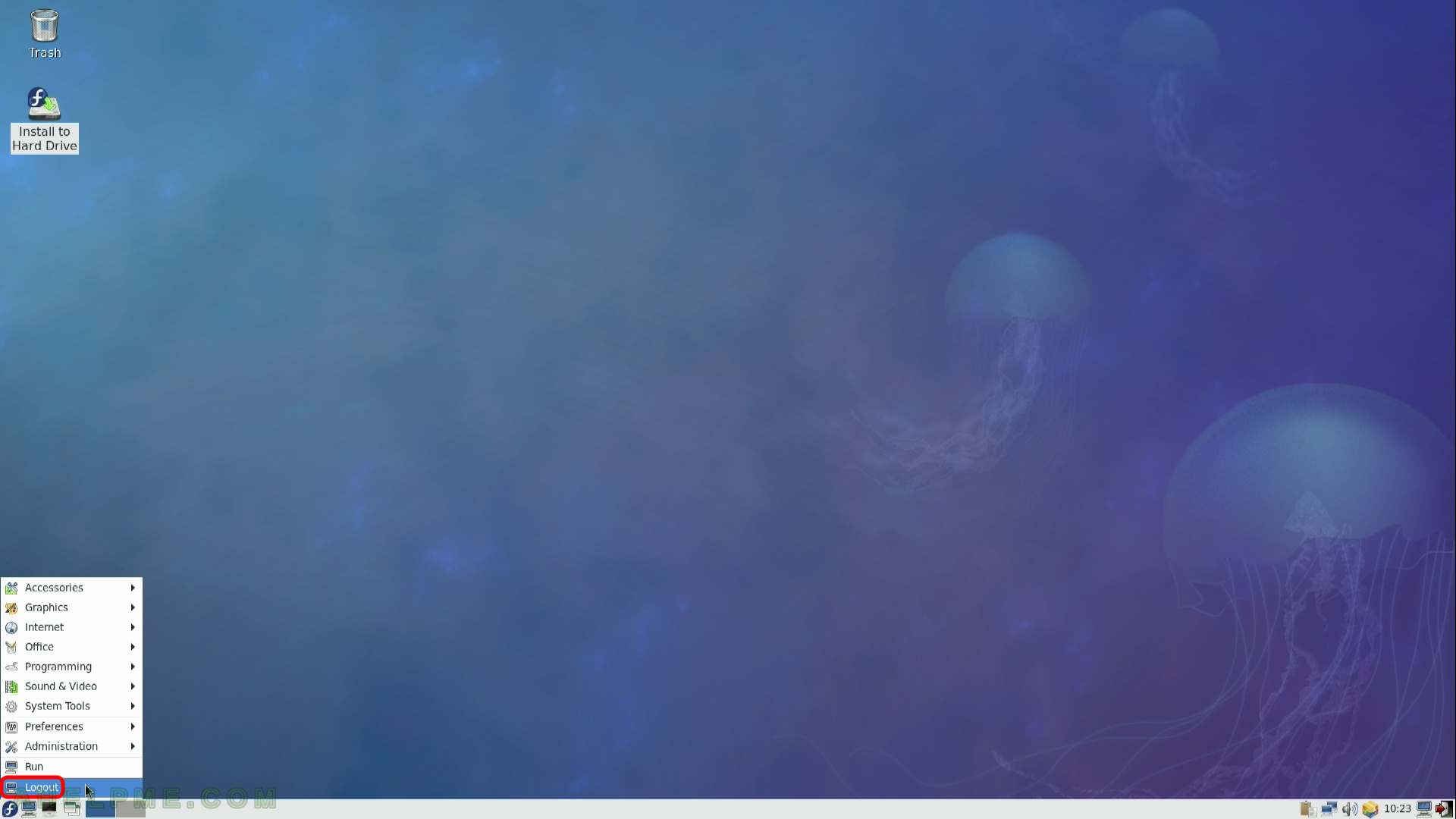 STEP 23) Clock on "Reboot" to restart the machine.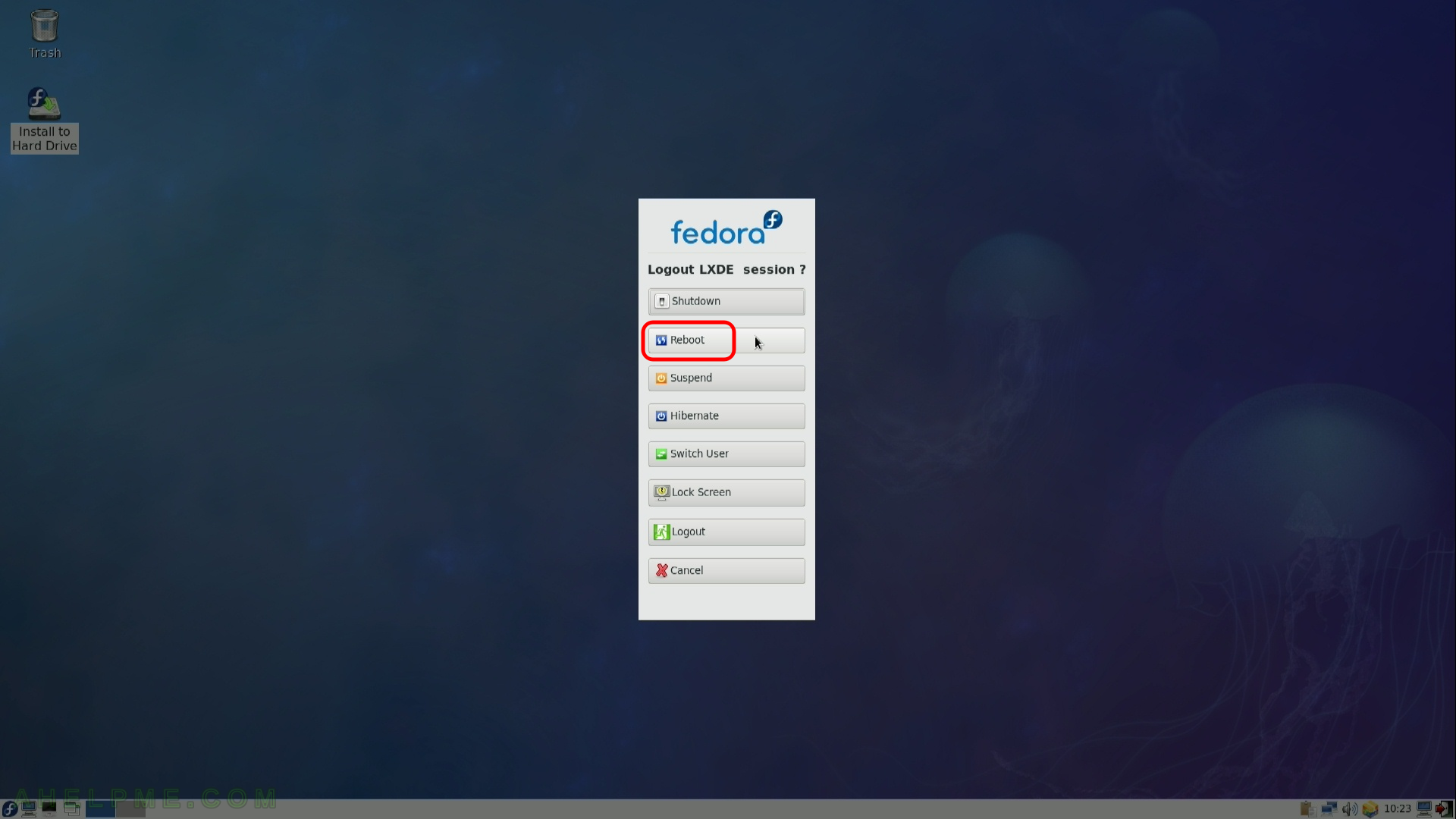 STEP 24) The reboot is in progress, shutting down the services…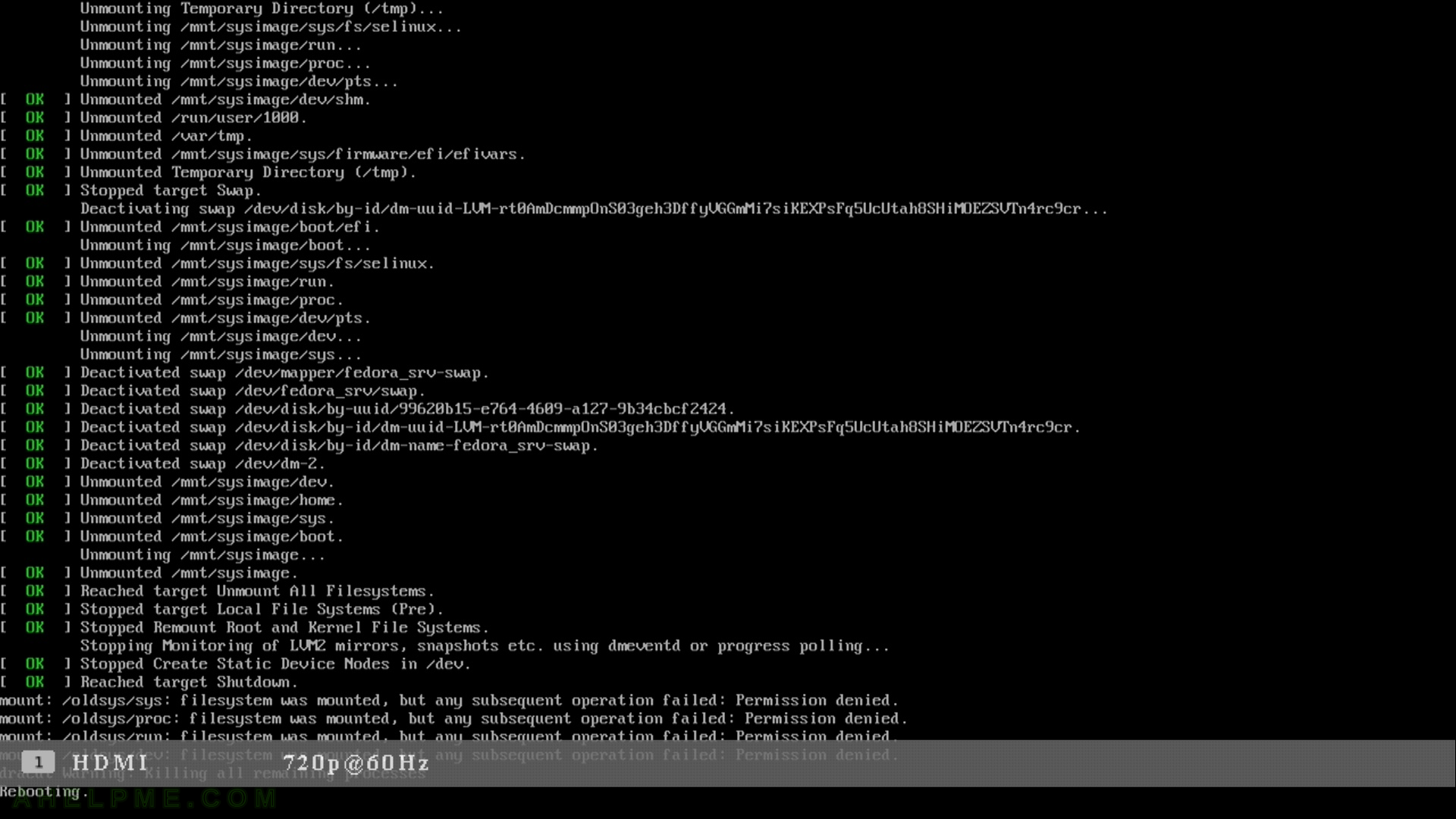 STEP 25) Your freshly installed Fedora 27 LXDE is the default boot option in the booting program (grub2).
As you can see we have two more Operating systems – Windows 10 and Ubuntu 17.10.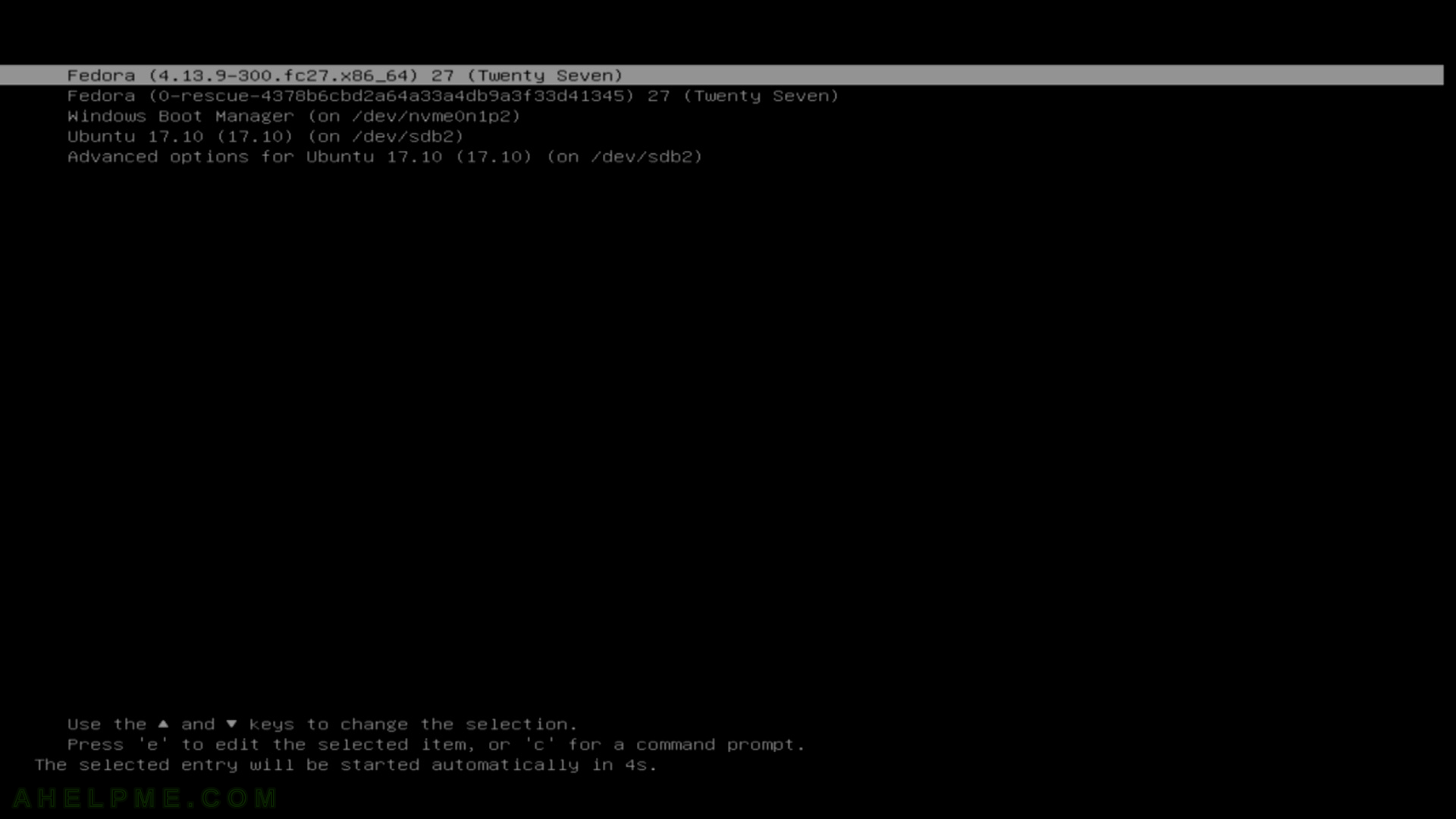 STEP 26) Login screen for Fedora 27 LXDE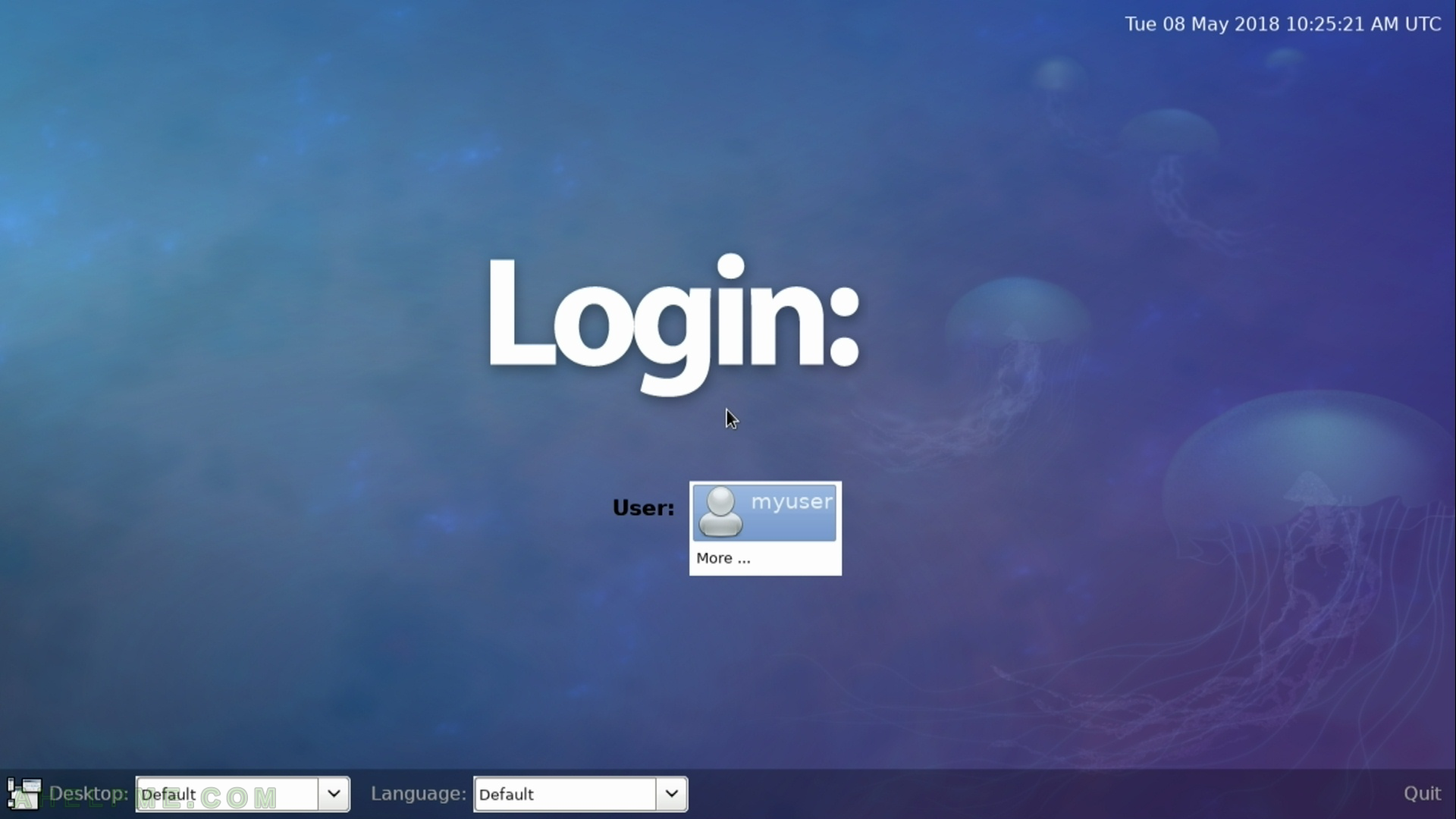 STEP 27) Select the username and enter its password.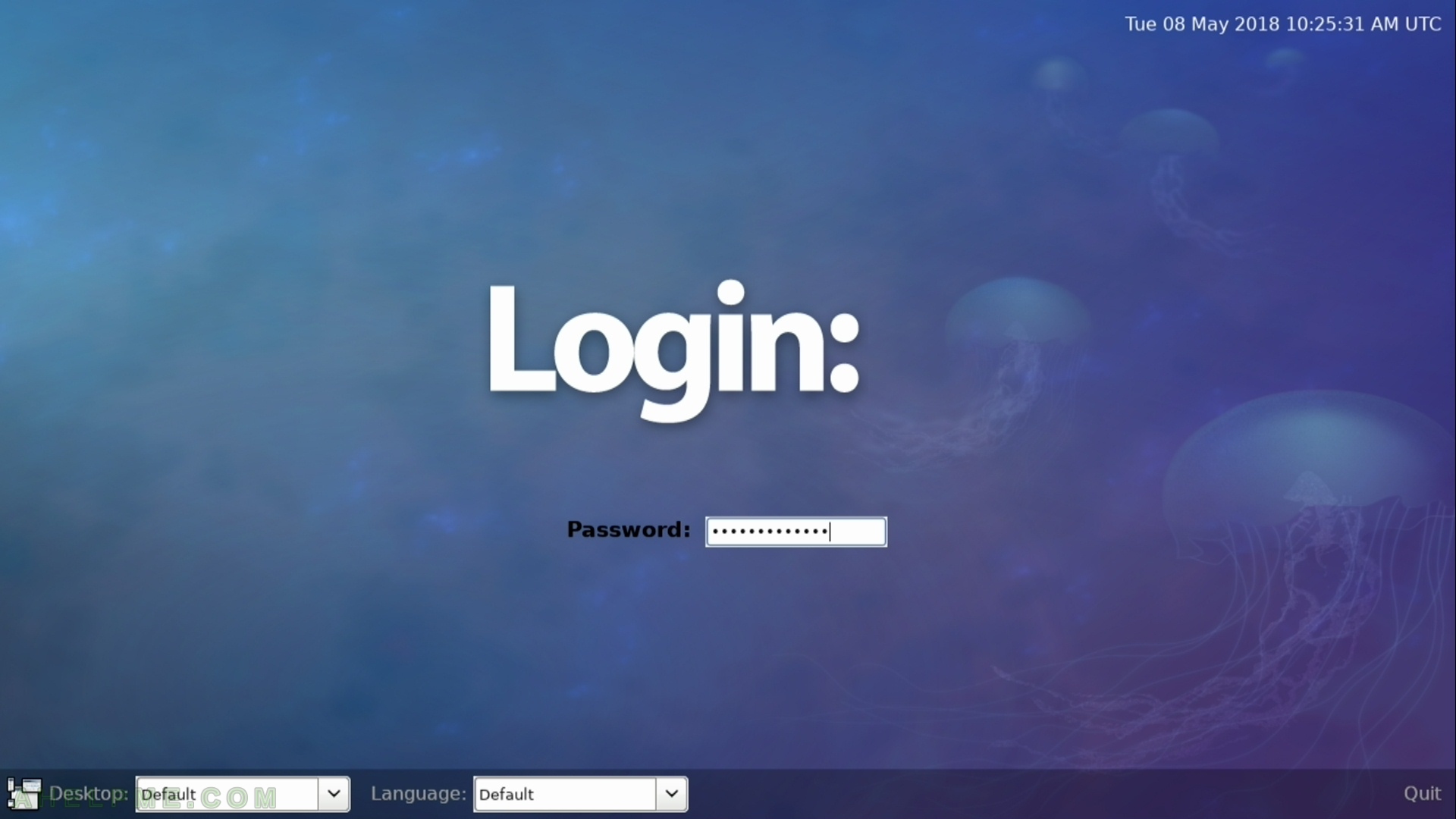 STEP 28) First login in Fedora 27 LXDE – ask whether to "save history" between sessions.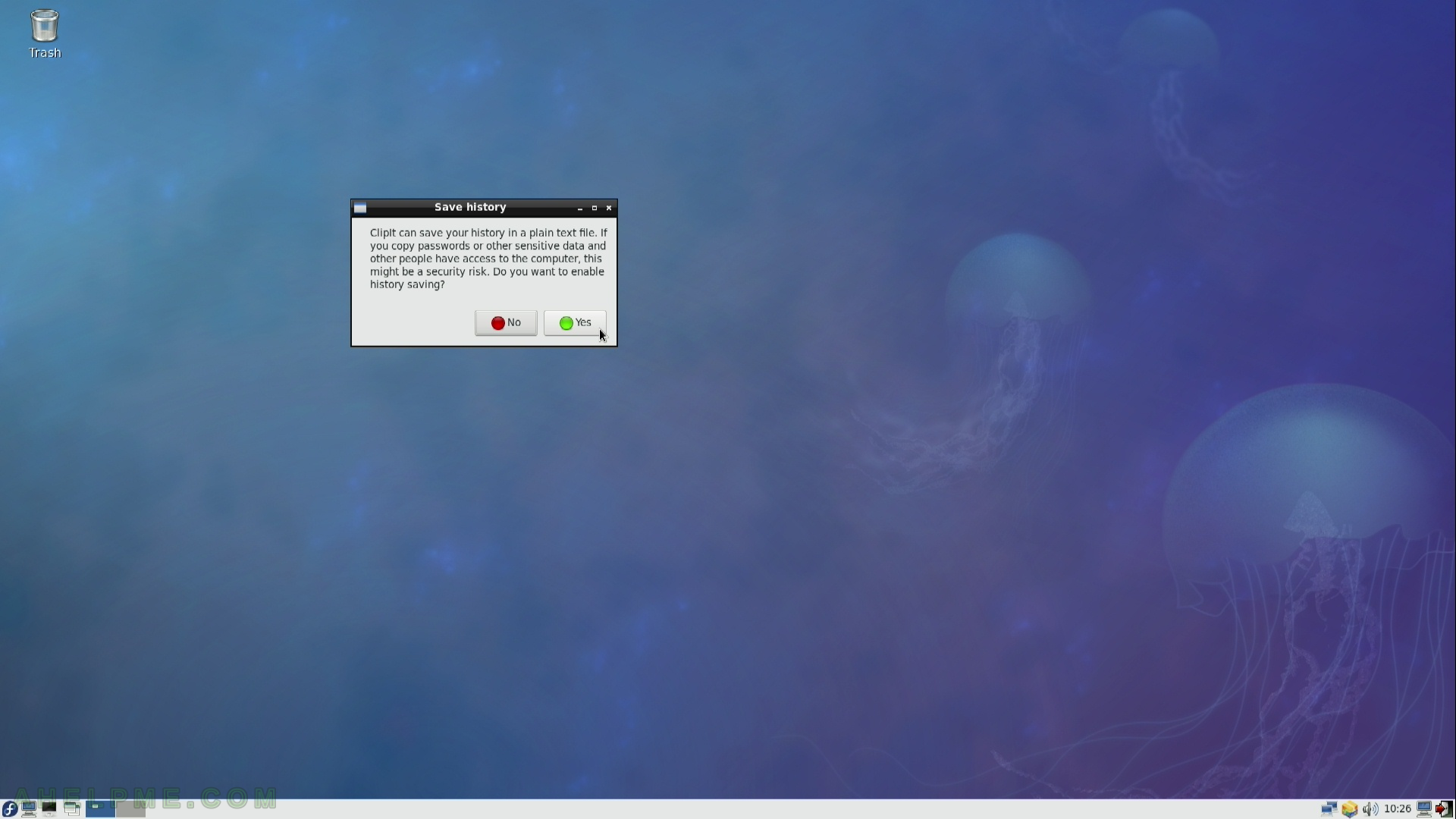 STEP 29) Fedora 27 LXDE uses LXPanel 0.9.3
The version could differ if you updated the system, which is mandatory after you install it!