This tutorial shows you how to load any ISO file in the virtual CD/DVD-ROM of a Supermicro server and boot from it if it is bootable. You could install operating systems from a ISO file or just share a data. Here we use an installation DVD disk of CentOS 7 to boot. This tutorial expect there is a windows (samba) share on the local network if you need to do it you can check here – Configure and mount samba share in Supermicro IPMI Virtual media (CD-ROM)
Loading an ISO disk in the (virtual) CD/DVD-ROM device attached to your server could be of a great help to the system administrators, you could use diagnostic disks, update disks (BIOS and firmware of devices), install multiple operating systems including MS Windows, share data and many more! You could use ISO disk right from your computer or from a server next to the server you want to use the ISO to speed up access.
STEP 1) When you are logged in the Supermicro IPMI web interface click on Virtual Media menu and then CD-ROM Image.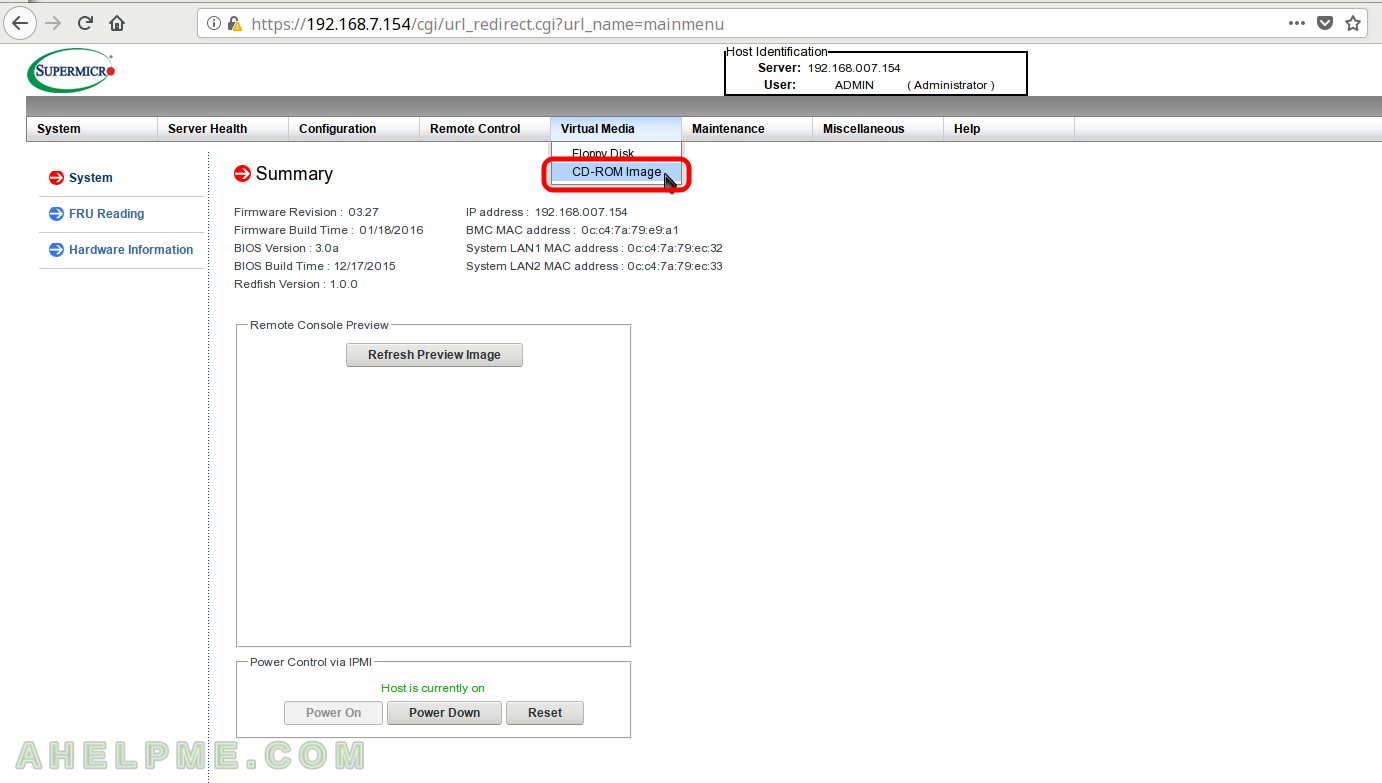 Keep on reading!