SCREENSHOT 51) The controller has a total of 4G RAM, which 3280M of them could be used for caching. Click on "View more details"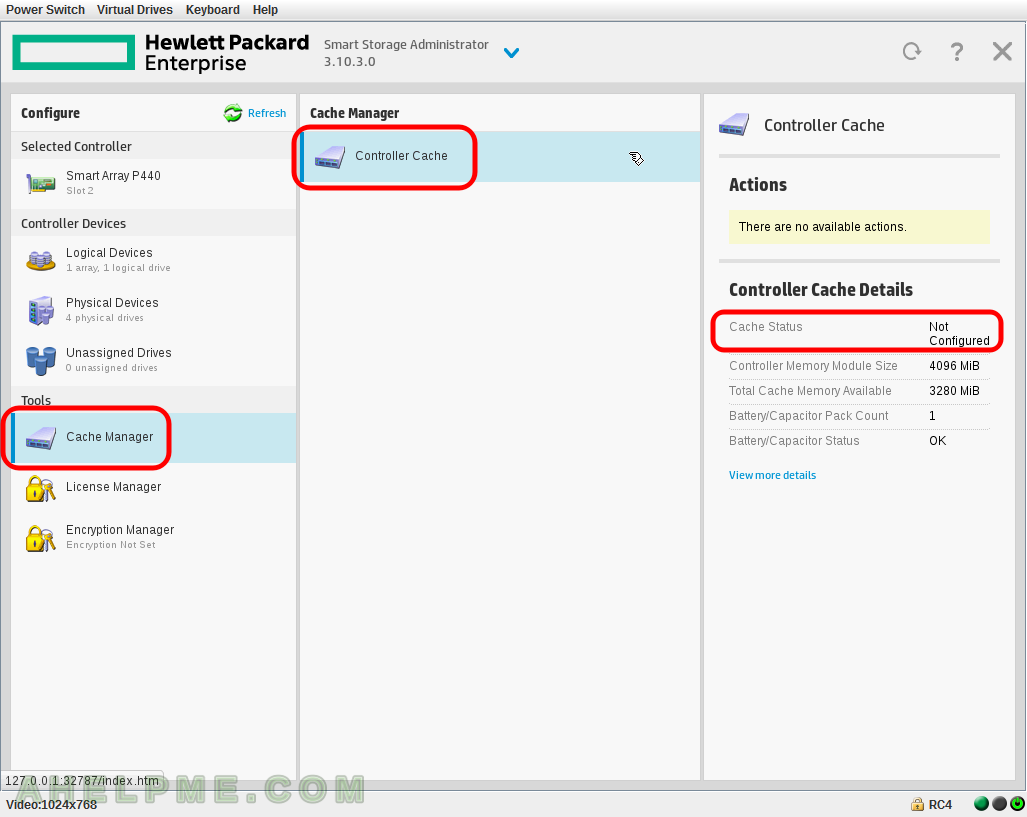 SCREENSHOT 52) Controller Cache Details – more details about caching system. Memory, Battery/Capacitor status, Cache Ratio, Write back cache on Battery/Capacitor not present or not completely charged.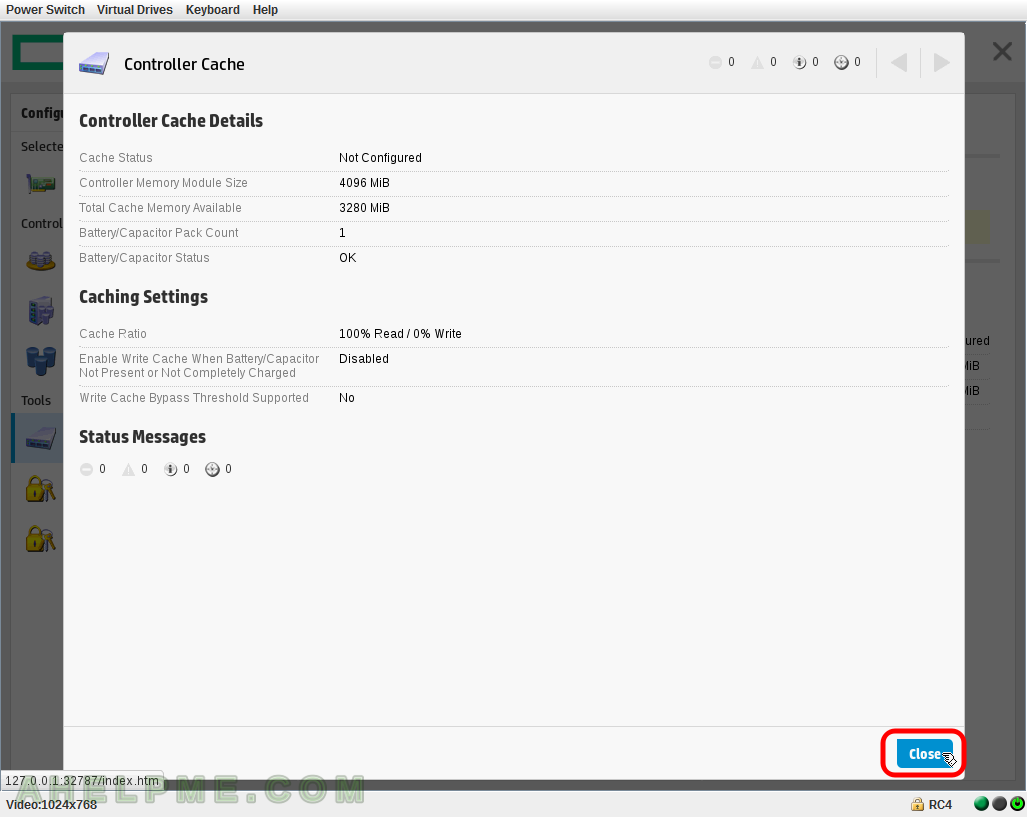 SCREENSHOT 53) HPE SmartCache needs an additional License Key.
So if you want to use SSD as a cache device you should buy a license.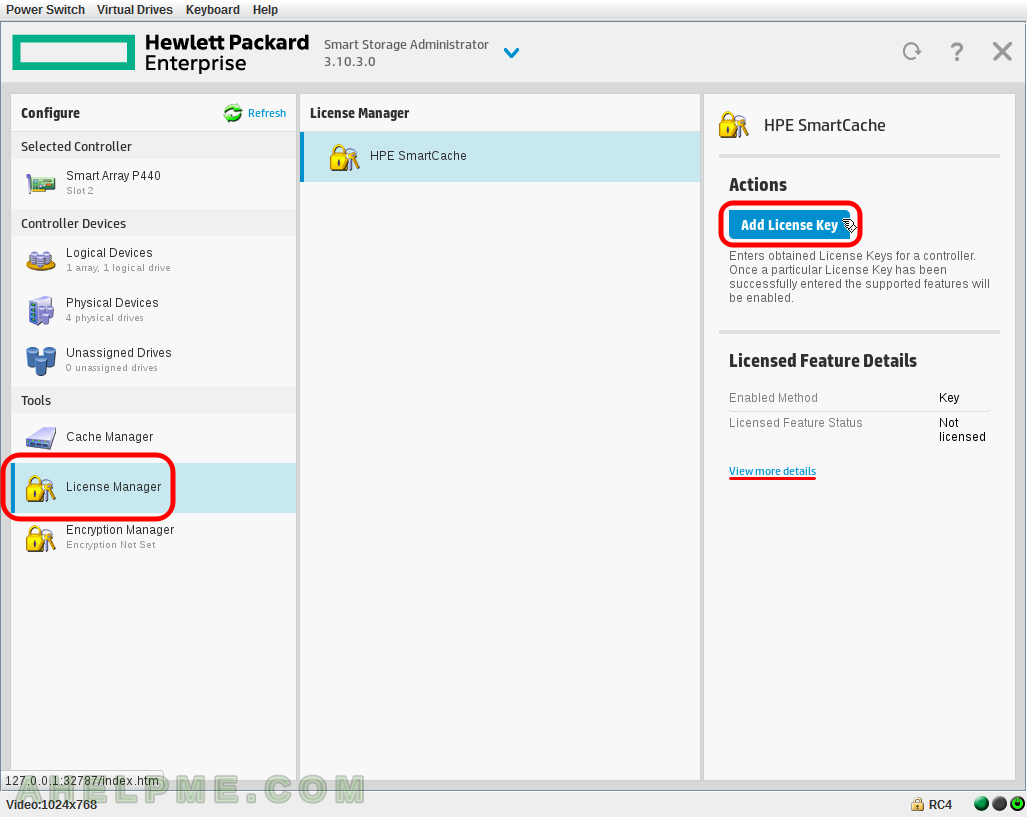 SCREENSHOT 54) Add the License Key here and click on "OK".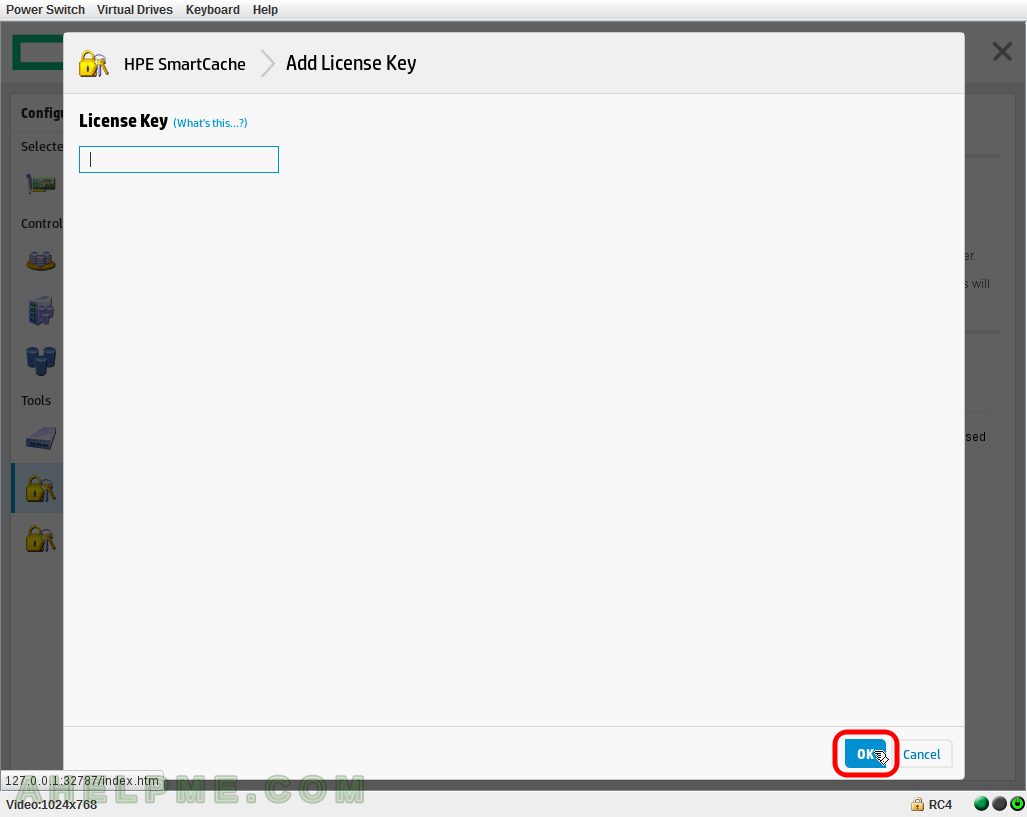 SCREENSHOT 55) The HPE SmartCache License details.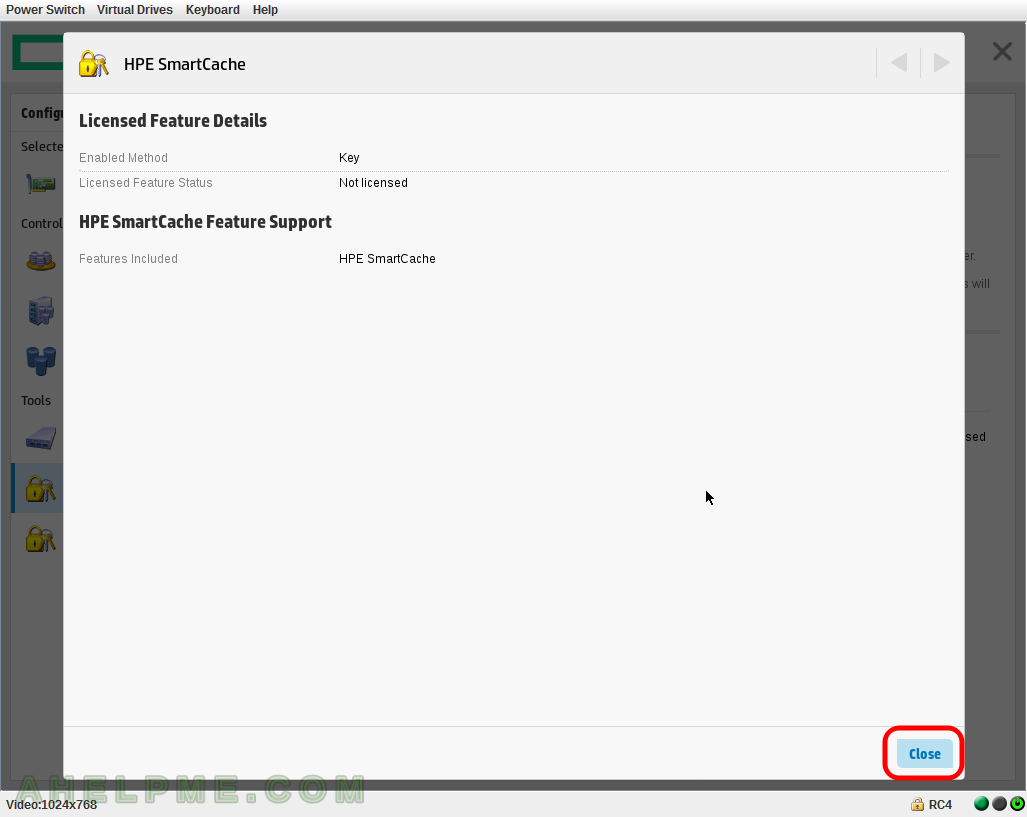 SCREENSHOT 56) Click on "Encryption Manager" and then on "Perform Initial Setup" to enable encryption on your controller.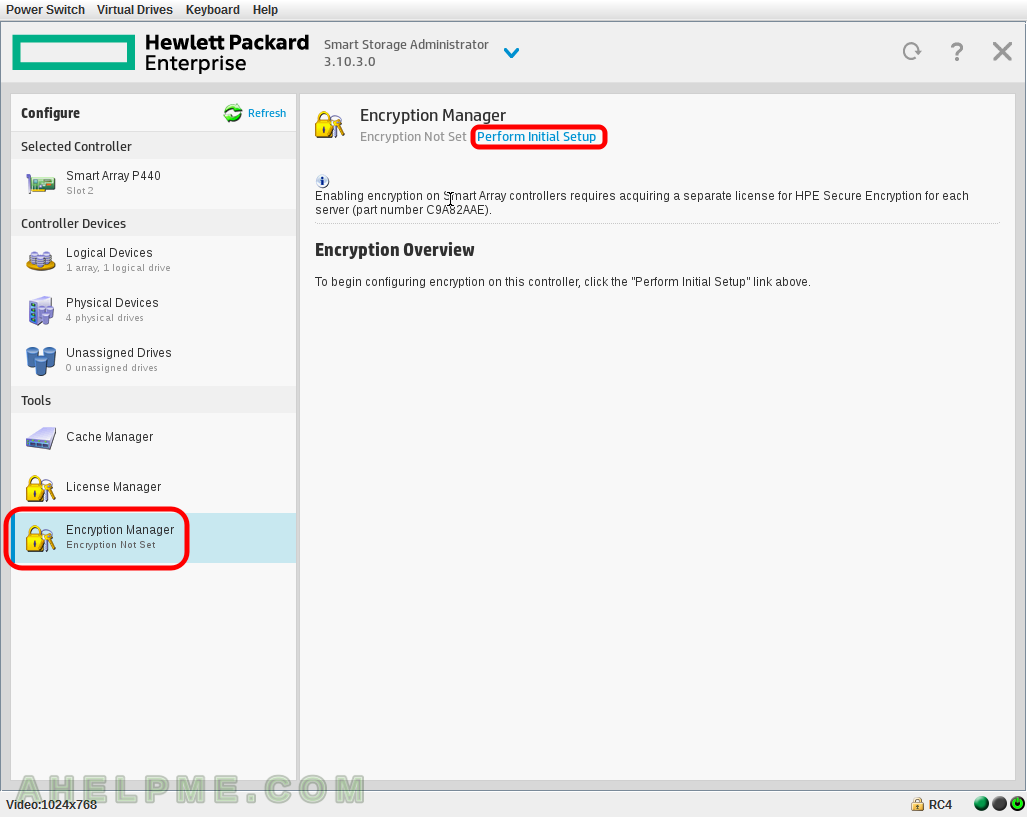 SCREENSHOT 57) Select the setup type – where the encryption key will be stored local or remote.
Setup type – "Choose an encryption setup type. The Full Setup lets you customize configurations and make changes later on. The Express Local Encryption only allows local key management mode and no changes can be made afterward."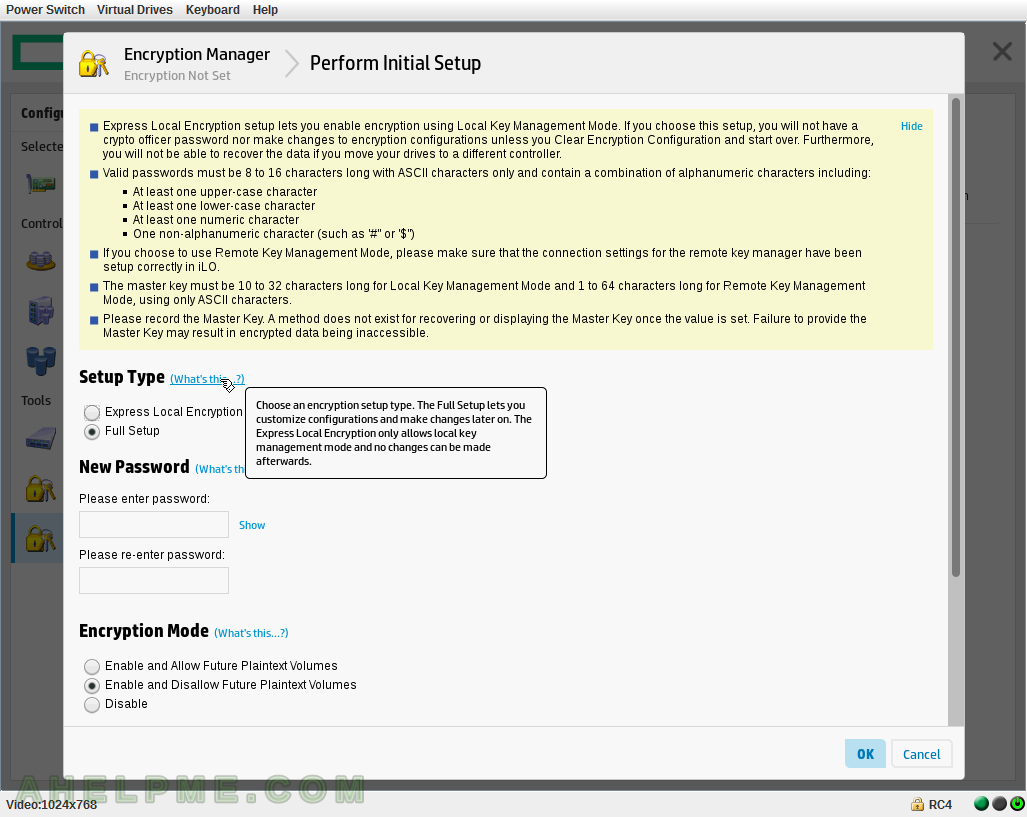 SCREENSHOT 58) Password protection is required. Set the password here.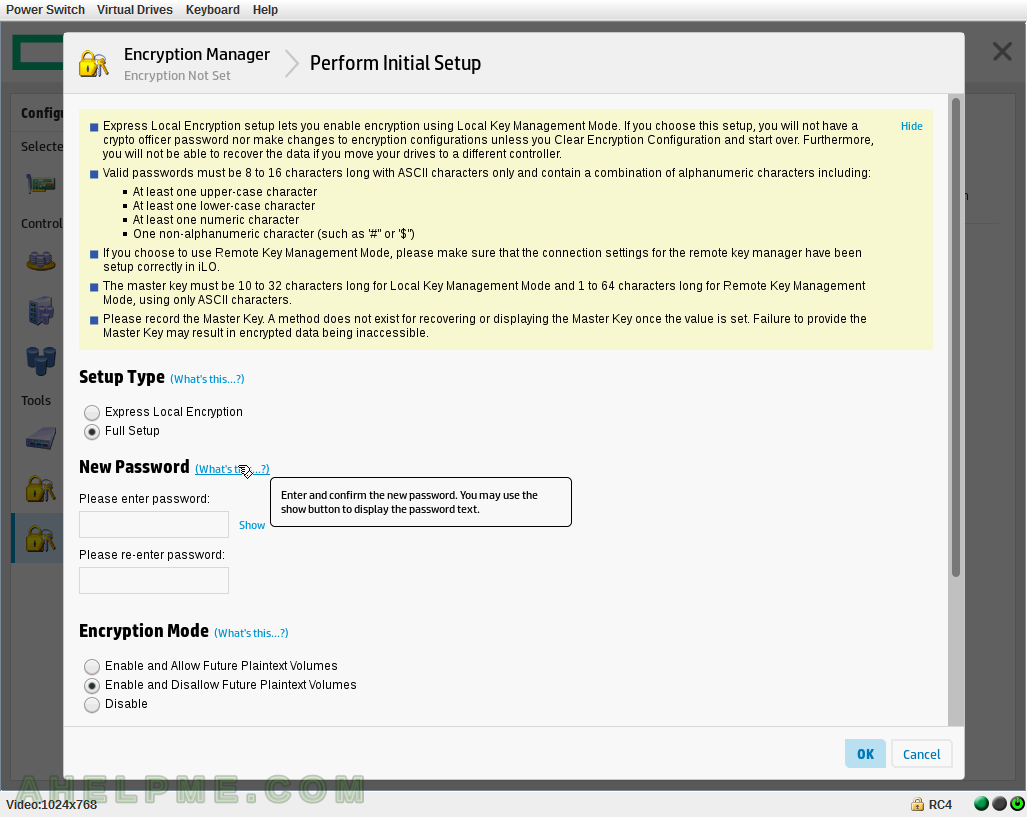 SCREENSHOT 59) "When encryption is enabled, all new logical drives will be encrypted by default. If left disabled, it can be enabled later, after the initial setup is complete."
Scroll down for more options.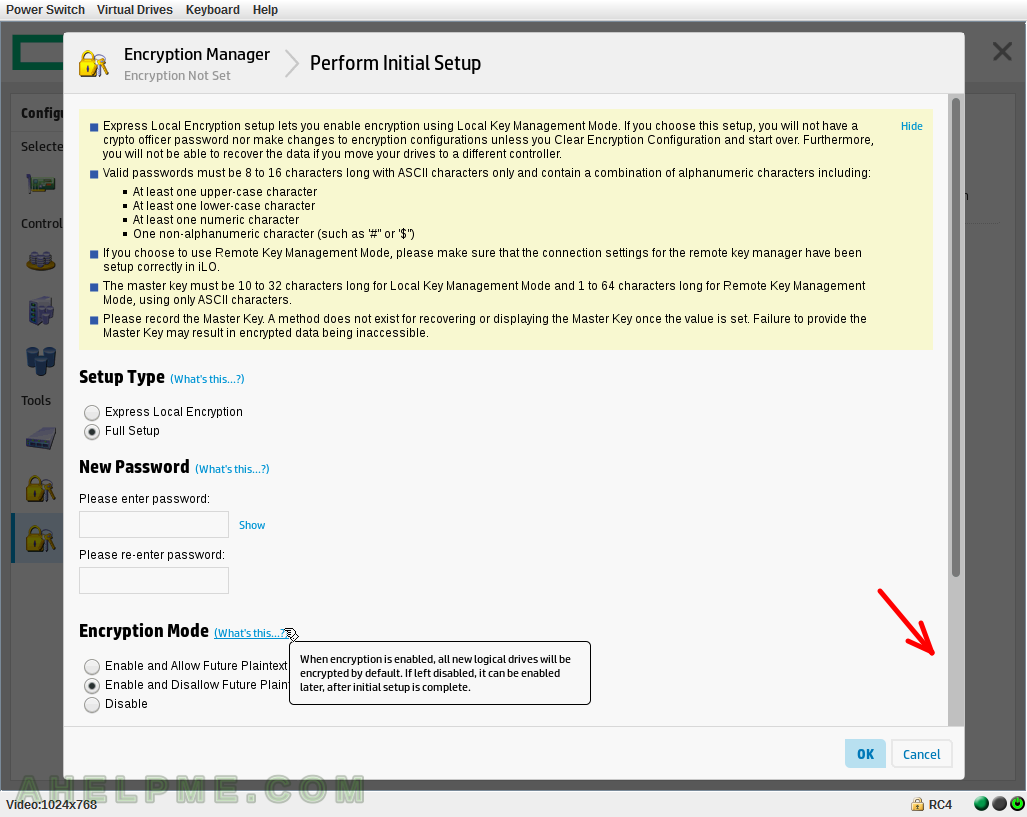 SCREENSHOT 60) How are stored the keys – Local or Remote.
"In Local Key Management, encryption keys are managed locally on the controller. In Remote Key Management Mode, encryption keys are managed through a secure Key Manager solution".