Booting the CentOS 8 failed with
dracut-initqueue timeout and could not boot – warning /dev/disk/by-id/md-uuid- does not exist
we have an article on the subject for CentOS 7 – CentOS 7 dracut-initqueue timeout and could not boot – warning /dev/disk/by-id/md-uuid- does not exist and we continue with another issue with the same error.
Most times when you get this error there is a mistake in some UUID for the file system or the RAID devices. But this time our software raid was autodetected with the right disks but it ended in INACTIVE STATE. Software raid in INACTIVE STATE cannot be used so we are in "Emergency mode":
SCREENSHOT 1) Without root partition the boot process enters the dracut emergency mode.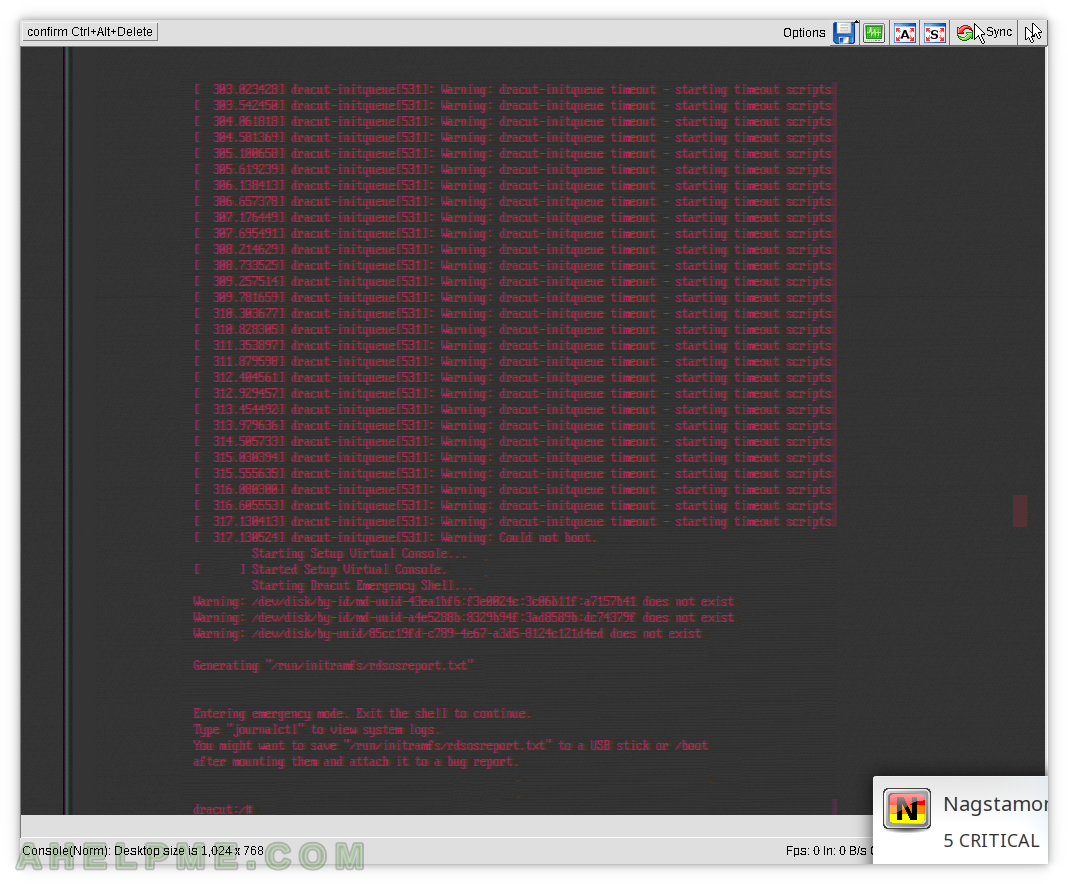 SCREENSHOT 2) Software md raid device information – missing "Personalities" for the raid groups.
Loaded modules in the kernel and missing raid kernel modules.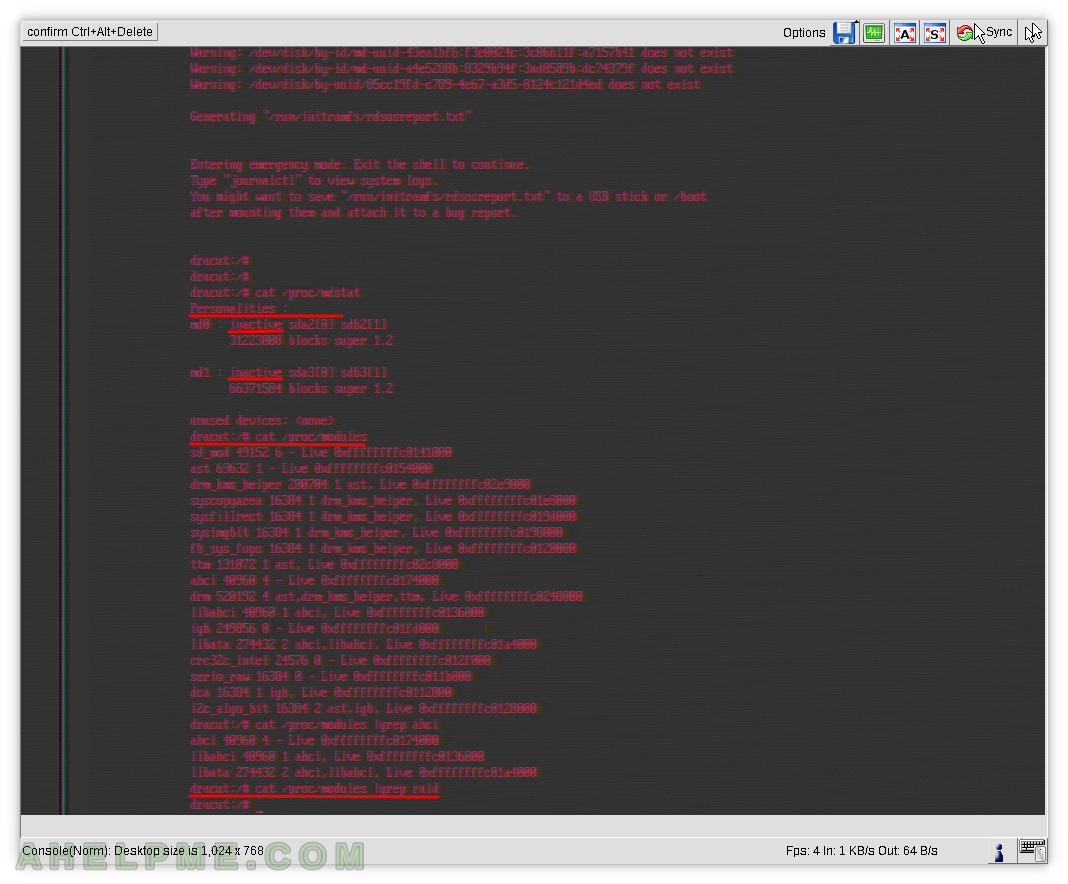 To summarize it up:
The disks are detected, so we drivers for SATA/SAS controller is loaded correctly.
The software raid autodetected the MD devices, but they are in "INACTIVE STATE". The RAID "Personalities" is missing.