This article is to show how to create RAID 6 (ADG) in Smart Array P440 hardware controller and what kind of migration is possible from RAID 6 on this controller.
Existing RAID 6 could be migrated to RAID 0 or RAID 5 or RAID 1+0 (so the RAID Level transformation is possible) with different Stip size (any of the supported in the controller) on-the-fly with no data loss!
No data loss is available to the tested server HP ProLiant DL160 GEN9, check the manual for your generation.
You may check our more detail article on how to start HPE Smart Storage Administrator on your server here: Review of Smart Array P440 on a server HP ProLiant DL160 Gen9 using iLO – create, modify, delete array and view controller settings
There are the steps to create RAID 6 (ADG) using Smart Storage Administrator:
STEP 1) Click on "Create Array" to create a new array.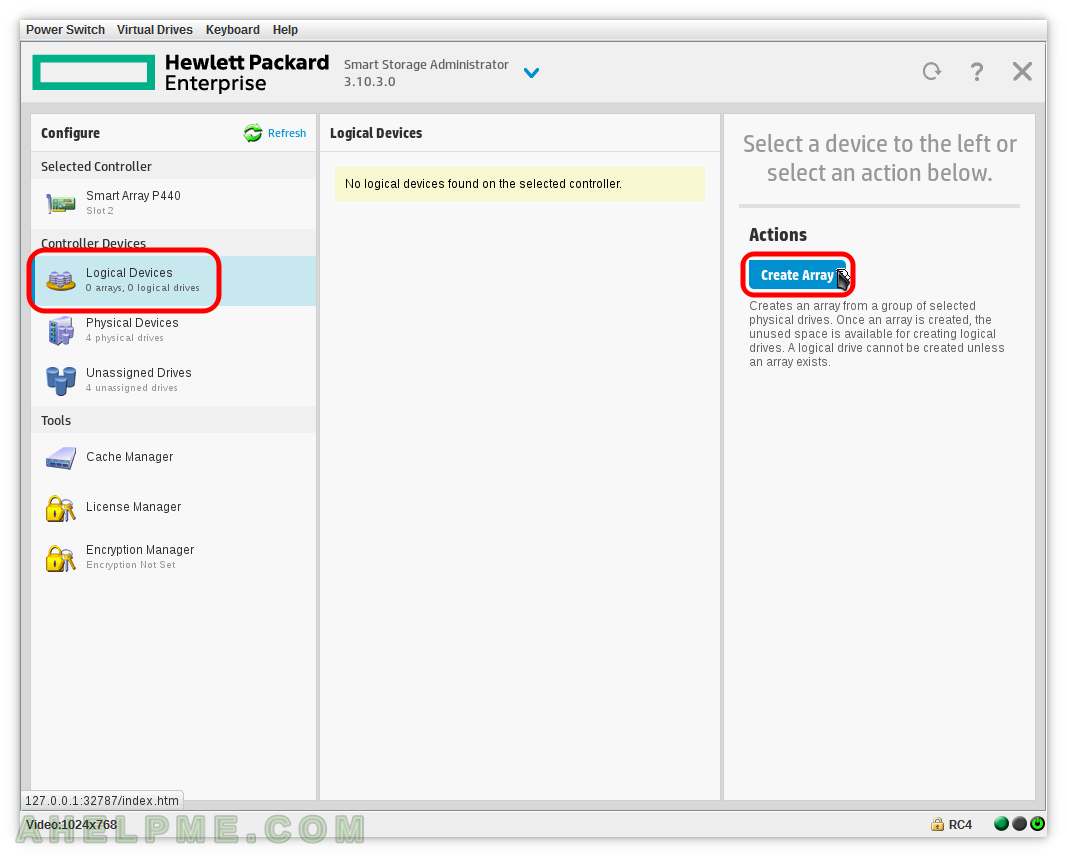 Keep on reading!