This tutorial will show you the simple steps of installing a modern Linux Distribution like Fedora 28 Workstation with Gnome for the user graphical interface. First we present the basic steps for installing the Operating system in addition to your present operating systems (here we have two: Windows 10 and Ubuntu 18) and then you can see some screenshots of the installed system and the look and feel of it. We have another tutorials showing more screenshots of the installed and working Fedora 28 (Gnome and KDE plasma) – so you can decide which of them to try first – coming soon.
The installation process is very similar to the old Fedora Workstation 27, in fact the main difference is the creation of an user, which the setup is not responsible anymore, the creation of an user is done by the first boot after installation. Our system was pretty new – Asus X399 with AMD Ryzen Threadripper 1950X and NVIDIA 1080 Ti and the setup loaded successfully and there were no problems till the end.
We used the following ISO for the installation process:
https://download.fedoraproject.org/pub/fedora/linux/releases/28/Workstation/x86_64/iso/Fedora-Workstation-Live-x86_64-28-1.1.iso
It is a LIVE image so you can try it before installing. The easiest way is just to download the image and burn it to a DVD disk and then follow the installation below:
STEP 1) If you booted from the DVD you would get this first screen – select "Start Fedora-Workstation-Live 28" and hit Enter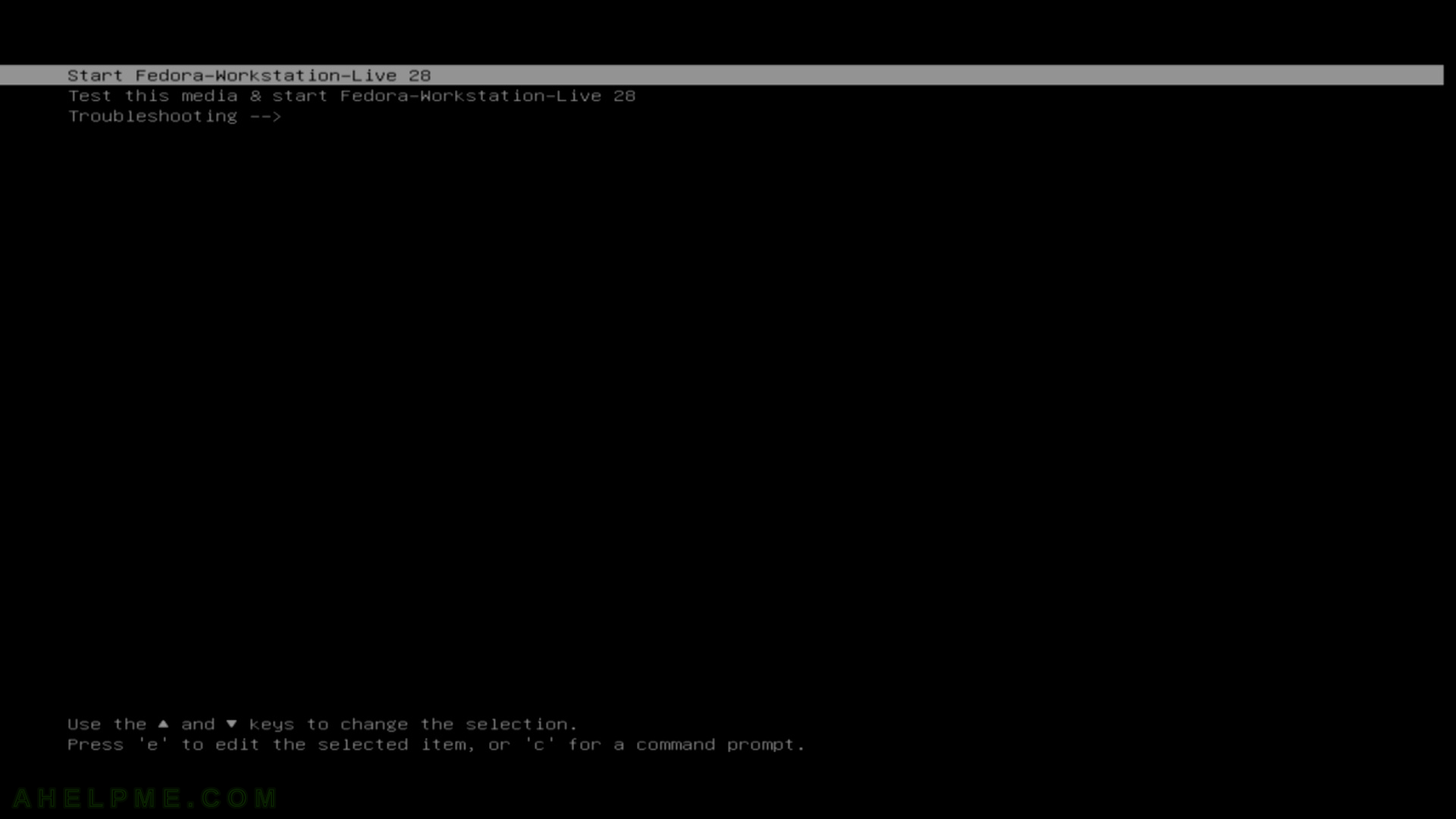 Keep on reading!